Five minutes with James Martin
The popular TV chef talks guest chefs, books and why he thinks public attitudes to food are changing.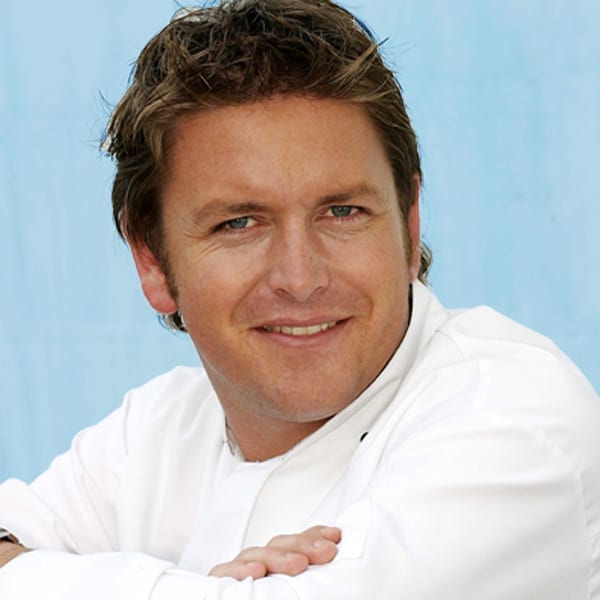 What are you up to at the moment? Doing the festival rounds? Cooking on the cruise liners? Filming? Taking a well-earned break?
A bit of everything as always – I'm just enjoying a couple of weeks off from Saturday Kitchen but am back in September. During the break, I've been busy with personal appearances, book and TV projects not to mention some Silverstone/Goodwood action to indulge my passion for cars!
Do you have another book or programme in the pipeline?
Yes, there will be a new book in 2011 – still deciding on the subject though we have narrowed it to down to a great list so am very excited at the prospect of that.
You meet a lot of chefs on Saturday Kitchen: could you name a couple that you really respect?
Michel Roux, who has actually been on the show, has to be my all time favourite chef. His cooking is sublime and really reminds me of when I was training to be in chef in France. I have huge respect for him and what he's achieved. I also think Thomas Keller is pretty inspirational – his restaurant, The French Laundry, provided the best food I have ever eaten.
Is there a chef that made you laugh the most? And is there anyone you found difficult to work with?
Lawrence Keogh is always great fun to work – both on and off screen. They are all difficult – it's par for the course with the chefs!!
Do you think that the public's attitude to food is changing?
Yes, people are so much more health conscious these days. They are also much more concerned about and with provenance and quality of produce, which is no bad thing! I think people becoming more informed about good food is brilliant, because it means everyone from the supermarkets to restaurants have to up their game.
And the chefs themselves? For example, there's currently a huge shift towards seasonality.
I think chefs have always worked within the seasons, it's just that the media have picked up on the public interest in this and it's much more prevalent in the public's minds because of this. During my training as a chef, we always, always worked with the seasons.
You must get a lot of requests to endorse products; what made you choose Warburtons?
The fact that it's a family-run business making quality bread. I grew up with Warburtons Bread sandwiches as a child and I love the wide range and choice they deliver. I have visited their factory and found it to be of excellent standard. I also love that it's a quintessentially British brand and I always support British food and companies whenever I can.
In October you're running a sold-out cooking masterclass in association with Warburtons, followed by a lunch you devised – all for delicious. readers. Do you enjoy this sort of event? You have quite an adoring public, after all.
I love doing these sorts of events – it's great to interact with the public and engage with people who watch you at home. I learn so much for meeting people at events… from what they want to see more of on TV to recommended choice of clothing! I love it.
Is there anywhere you particularly love eating out at, at the moment?
I love The Cinnamon Club in Westminster – I think the food there is just amazing and I love the atmosphere.
Finally, where would be your personal recommendation to eat in North Yorkshire, where you grew up?
I would suggest grabbing a bite to eat at Castle Howard if you're in that neck of the woods – it's a stunning setting and the restaurants uses the very best produce. Well worth a look.
Subscribe to our magazine
Subscribe to delicious. magazine for HALF PRICE
Subscribe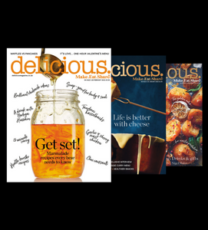 Join our newsletter
Packed with menu ideas, recipes, latest competitions and more...