Five minutes with Margot Henderson
Established in 2004 by Melanie Arnold and Margot Henderson, Rochelle Canteen has quietly become a favourite on the UK food scene. Menus are seasonal, and often come with a hefty dose of nostalgia (think treacle tart and chicken pie). Rochelle's style lets the produce do all of the talking – and talk it does!
The Shoreditch-based restaurant sits in the converted bike shed of the old Rochelle School, with a view of the trees of Arnold Circus. On a sunny day, there are few better London lunch spots than on one of their outside tables.
I caught up with Margot Henderson to find out how her lockdown went, and to get a taste for what's been going on at Rochelle Canteen since reopening a month ago.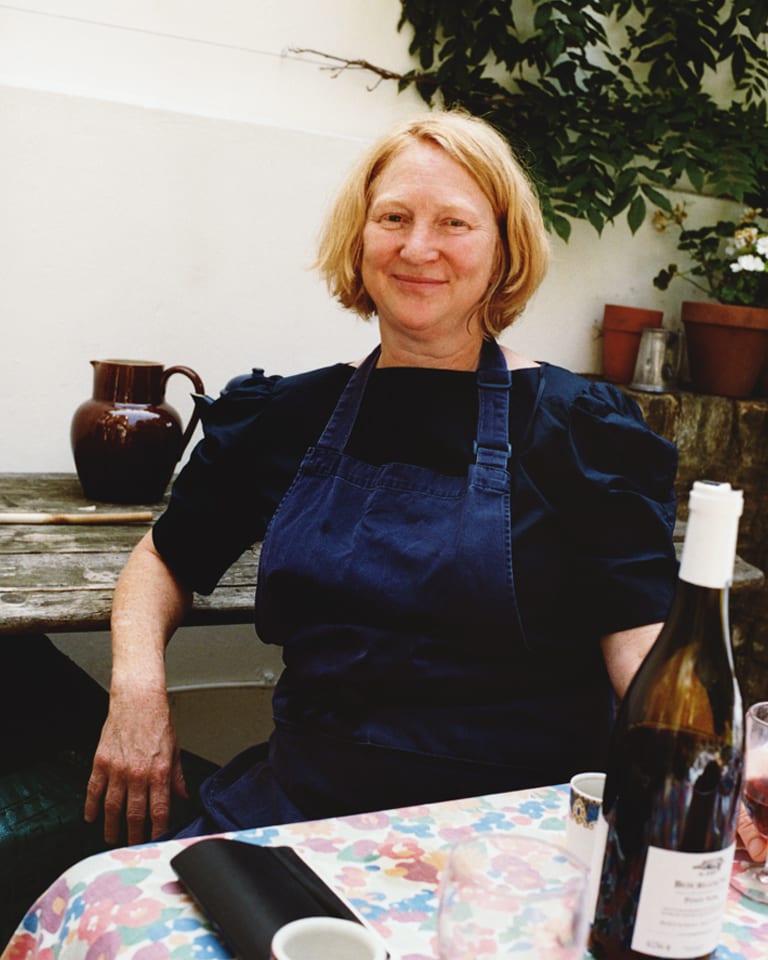 What's your very first memory of food?
Saturday morning on a warm day and Dad had managed to find some field mushrooms, he fried them up in butter and garlic and I remember the smell being intoxicating. I knew if something smelt that good it must taste good too, and it did, that was my first mushroom experience.
What's the first recipe you properly learned to cook?
Ginger crunch. I would make endless biscuits, from the Edmonds cooking book (every household in NZ has the Edmonds cook book and ginger crunch is a winner). At the age of about 10, we were staying in France and all took snails from the garden, cleaned them for a few days then fried them up in garlic and bread crumbs, it became my thing cooking up snails for mother's dinner parties.
Which food do you absolutely hate?
Processed, white bread and other over-processed food. I also don't like meat when it is so under cooked it's blubby; no blubby food for me!
What's the one ingredient that you'd take to a desert island with you?
Olive oil.
What's the meal you'd miss the most whilst there?
Lasagne.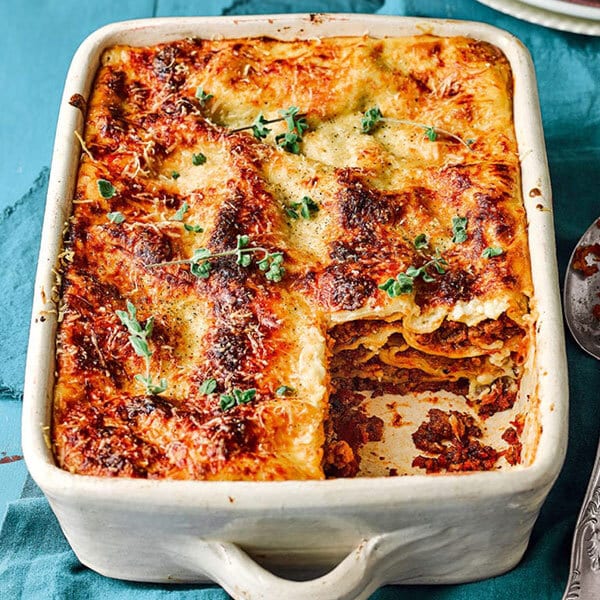 What's the one condiment you couldn't live without?
Marmite.
You can have a one-off dinner party on your desert island… who would you invite and why?
Elizabeth David, Elizabeth I, Paul Newman, Alice B Toklas & Gertrude Jekyl, and Fergus of course. They would be great entertainment; I could flirt with them all and find out all about their lives. Hopefully they would get on as well.
Which cookbook would you take with you to the island?
The Complete Nose to Tail Eating, so I would feel close to Fergus. I also love the way he writes about food.
Which meal did you cook the most throughout lockdown?
Turnip cake – it's a delicious Chinese snack and we really got into watching videos on how to perfect it. It's moreish and perfect to eat at a Zoom party of which there were so many. I also made a lot of rice; steamed rice, fried rice, I am passionate about good Japanese rice. Rice just goes with everything.
And… rather importantly, what did you binge-watch on TV during lockdown?
Ozark – I loved it, couldn't stop, great telly.
Where's the first place you ate once restaurants re-opened? (or are planning to head to?)
Noble Rot – it was a wonderful treat, deliciousnesses all round. We tucked into slip soles followed by sweetbreads and wonderful cheese. The wine there also is fantastic, I might have got a bit over excited!
It's sad to have a closed restaurant, they really don't suit being closed.
Tell us some more about Rochelle?
It's been wonderful to reopen, it's sad to have a closed restaurant, they really don't suit being closed. I've enjoyed being back in the kitchen, building up our team again, It felt quite like opening a new restaurant and we were all quite nervous. We needed a moment to get our rhythm back. It has been exciting to see so many people back in our restaurant, seeming to enjoy themselves under the grapes and hopefully enjoying our food and wine.
What's the first menu you prepared post-lockdown?
Well the menu changes over the course of the week, so we have been enjoying cooking all the wonderful summer produce; tomatoes and loads of fantastic fish, mostly cooked over open fire on our Green Eggs. There is nothing like a mackerel straight down from Scotland cooked in a moment on the barbecue. We have also had beautiful brill, turbot, plaice – we often get large fish, cook them on the bone and serve as a dish to share.
What menu highlights can we look forward to in the future?

The colder days are coming, so broths, braises and stews. Warming dishes, to nourish.
Your restaurant is known not only for inventive menus but for the informality of the cooking. What has been your favourite menu that you've ever prepared, and why?
Well that is an impossible question, I just wouldn't know, but earlier this year we cooked for Paul Smith's 50th birthday. We were cooking in Paris with our friend Rose, she managed to get us the most beautiful produce, not cheap but fantastic produce all round. We started with langoustines and mayonnaise, followed by roast chicken …. Not so inventive but simple and classic. Perfect to celebrate 50 years of such a brilliant brand.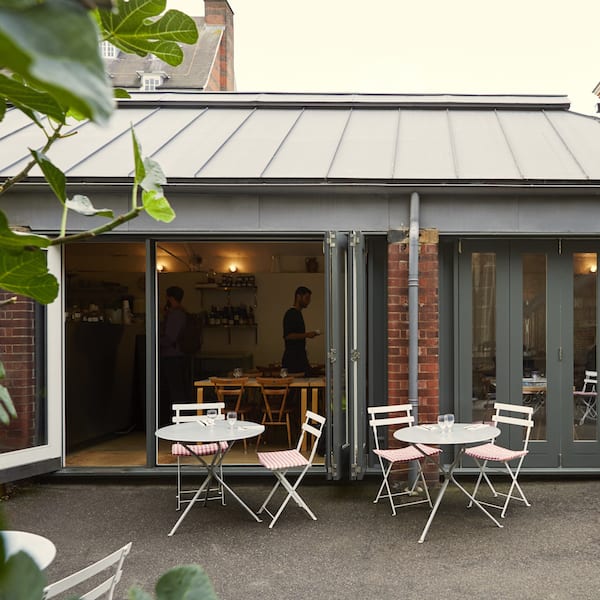 Fancy giving Rochelle Canteen a go? Click here for table reservations.
Main photograph by Angelo Pennetta.
Subscribe to our magazine
Food lovers, treat yourself this Christmas... Enjoy 12 months of magazines for £29.99 – just £2.50 an issue.
Subscribe
Unleash your inner chef
Looking for inspiration? Receive the latest recipes with our newsletter