"I had a couple of culinary false starts before I was cooking with gas"
Deputy chief sub sub editor Hugh Thompson's lightbulb food moment began with a whole rainbow trout and a tin of Campbell's condensed mushroom soup…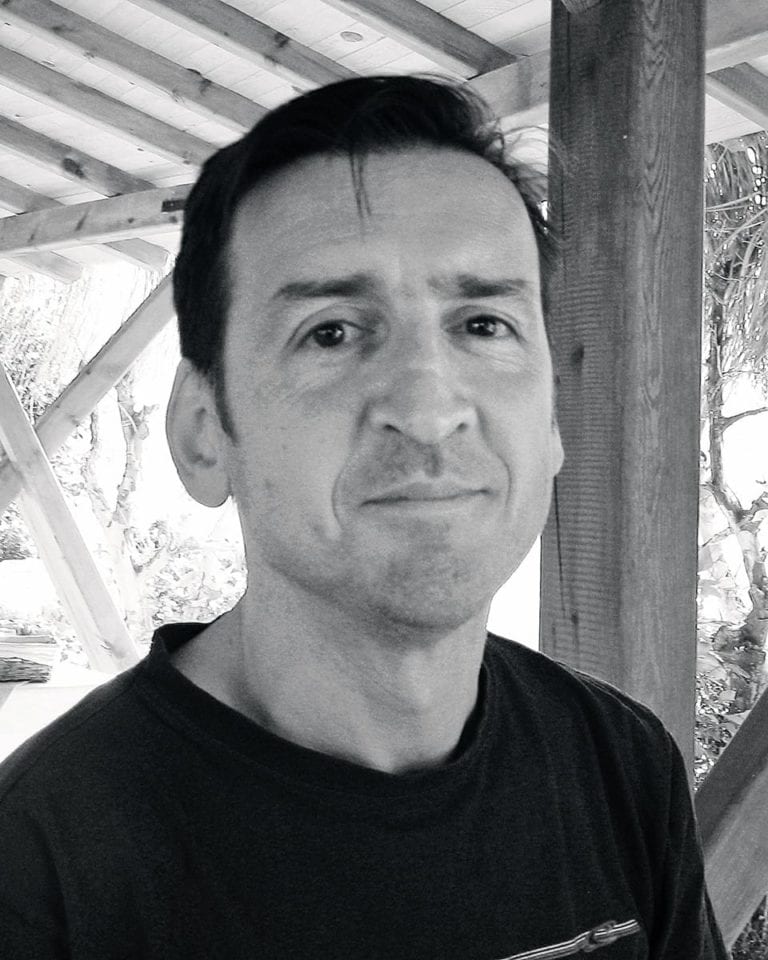 I remember as a kid there would be a bit of a scramble to scrape out the sponge bowl on the few occasions mum would make a cake (to be fair, with six of us she didn't often get time to do much baking).
We had a big old Good Housekeeping cookbook with grim-looking black and white photos and it had a recipe for mint creams that I became a bit obsessed with – the transformation of plain ingredients into something new and desirable seemed like alchemy. I was young but the recipe seemed very simple. I nagged Mum to buy peppermint essence, then set about making a batch of mint creams. It was messy, I didn't have the patience to shape them nicely and they were a bit disappointing. Not as magical as I imagined.
A couple of years later I remember Sunday tea for mum and dad. Don't know why but I was drawn to the Milk Marketing Board cookbook's recipe for cheese and nut toasties. It was another simple recipe but I thought it sounded nice. Mix grated cheese and grated apple, pile onto buttered toast and grill with some chopped hazelnuts on top. Mum and dad seemed a bit bemused that I was so insistent on cooking for them. They said it was nice but again I knew in my heart it wasn't quite a cordon bleu recipe.
I didn't really do any more cooking for a good many years, although I was quite opinionated about mum's food – sorry, mum, about refusing to eat the shepherd's pie because it had baked beans in it. I didn't eat baked beans for 20 years after that as I wanted to make a point (I quite like them really). We weren't a foodie family and, although mum would occasionally try something a bit out of the ordinary, it was not usually well received by the kids (sorry again mum!).
The overriding emotion I remember about the two times we ate out as a family is embarrassment. The first time on holiday in Cornwall, when dad had a win on the horses, we went to a restaurant and the waiter called me 'miss' (it was the 1970s, long hair was the fashion and I was wearing my big brother's too-big shirt so it looked like a blouse).
"I ate the fish with frozen peas, new potatoes and a can of lager. It was pretty good and I felt proudly adult."
The other time was when my big sister graduated from music school. We went to a pizza restaurant in Streatham and all ordered pizza with black olives and anchovies, despite mum's warning that we wouldn't like them. As predicted, we didn't like them so mum folded the uneaten pizzas up, wrapped them in serviettes and put them in her handbag, to our howls of embarrassment. I don't remember anything else that happened that day – it's like I have embarrassment PTSD.
I guess I became 'woke' to the power of cooking when I was student. In my second year, living in a shared house, I'd arrived early over the summer and had the place to myself. Enjoying the feeling of freedom, I went to the local shops and saw a gleaming silver-pink rainbow trout in the local minimarket chiller, which I bought and took home.
Pondering what to do with it I found a lemon in the fridge and a small tin of Campbell's condensed mushroom soup in our dusty cupboards. I cut a couple of slices off the lemon and stuffed them in the belly of the fish and put it in a small baking tray. I squeezed the lemon juice over, added salt and pepper and poured the tin over the fish. After 20-25 minutes in a hot oven, it was bubbling and browned.
I ate the fish with frozen peas, new potatoes and a can of lager. It was pretty good and I felt proudly adult. A week or so later when a few more housemates turned up, I was eager to impress and bought more trout and cooked it again. I really wasn't ready for the outpouring of praise I received. And I was hooked.
Subscribe to our magazine
Subscribe to delicious. magazine for HALF PRICE
Subscribe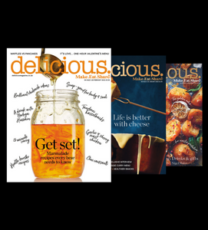 Join our newsletter
Packed with menu ideas, recipes, latest competitions and more...