How to make classic canelés
Crisp on the outside with a custardy centre, these French treats make a heavenly breakfast. Use Philippe Moulin's step-by-step guide to get them right every time.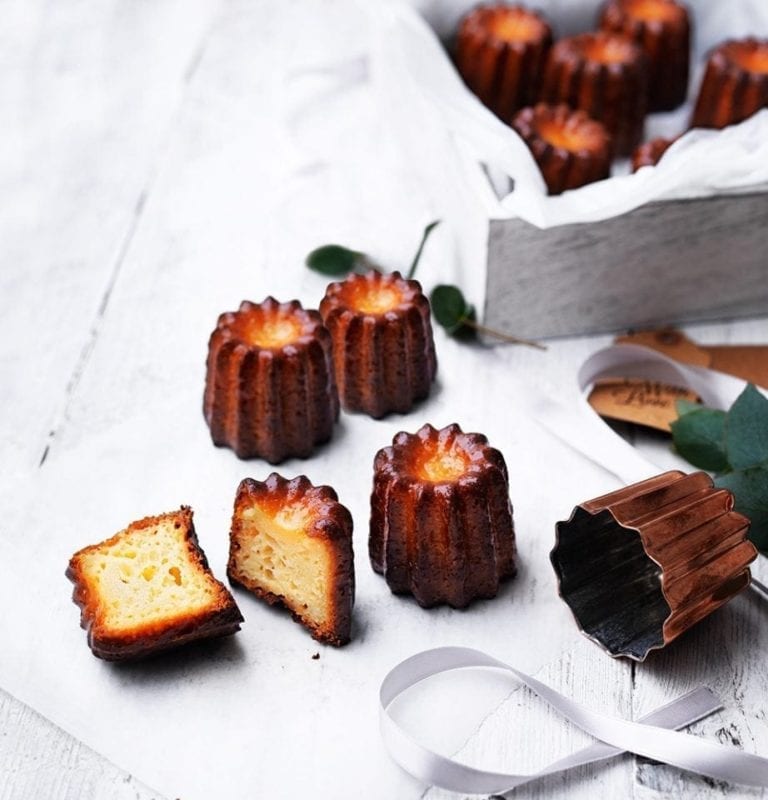 Get the full recipe for Philippe Moulin's classic canelés here.
Philippe's tips for success
Traditionally canelés were made in beautiful copper moulds but silicone moulds are much more practical (and much less expensive), and provide a more even shape. They're also easier to clean and not as heavy as the copper moulds.
You only need to butter silicone moulds the first time you use them. Always wash silicone moulds carefully by hand, never in the dishwasher.
The secret to perfectly cooked canelés is an initial blast of heat followed by a long bake at a lower temperature afterwards.
As with any recipe, it's important to remember that each oven cooks differently, so you need to know your oven well and do trials until you get canelés that are cooked exactly right – crisp and caramelly on the outside; soft and custardy on the inside.
Leave the canelés until they're completely cool before unmoulding them from the silicone moulds. When they're warm the cakes are softer and more liable to break.
The most important tip: never forget to include a touch of love when you make your canelés.
1. Put the milk, butter and vanilla pod in a medium pan. Bring to a simmer, then remove from the heat and cool slightly.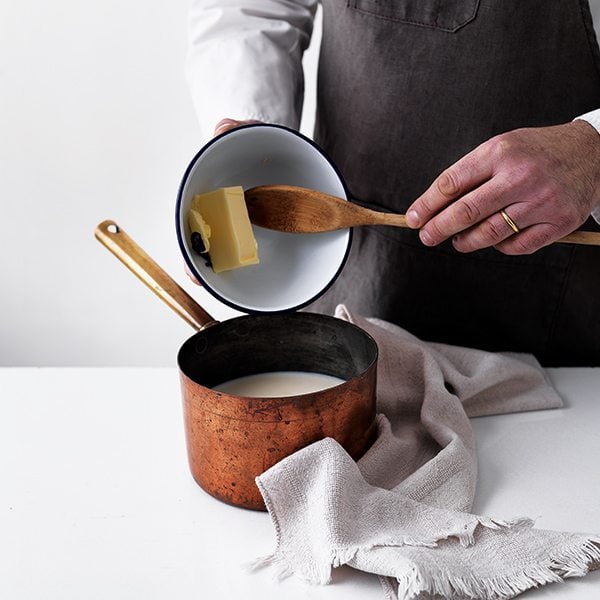 2. In a mixing bowl, whisk the sugar, eggs and egg yolks with a balloon whisk until paler and creamy, then whisk in the flour until smooth.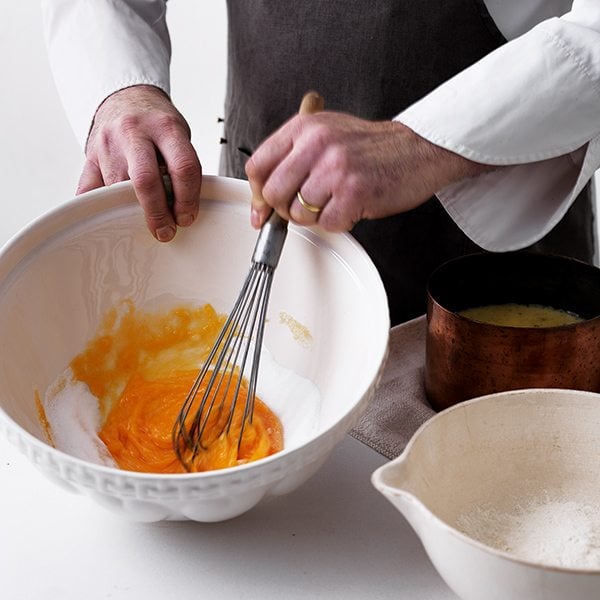 3. Discard the vanilla pod from the pan, then pour in a third of the milk mixture. Whisk to combine.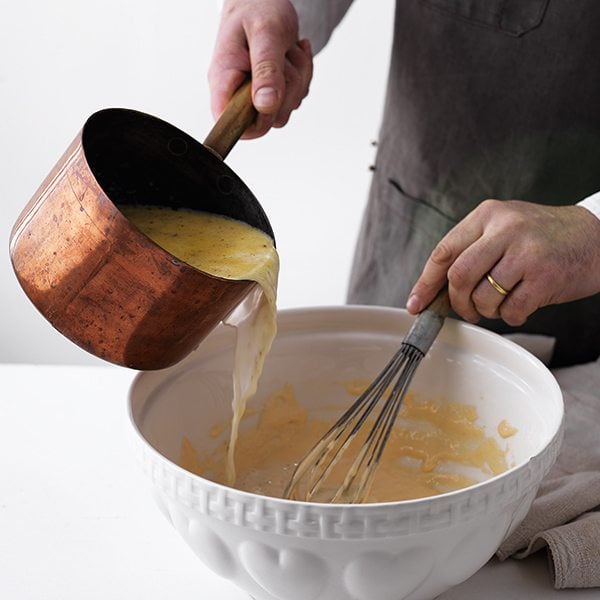 4. Pour in the remaining mixture, stirring with the whisk, until combined into a pancake batter-like consistency.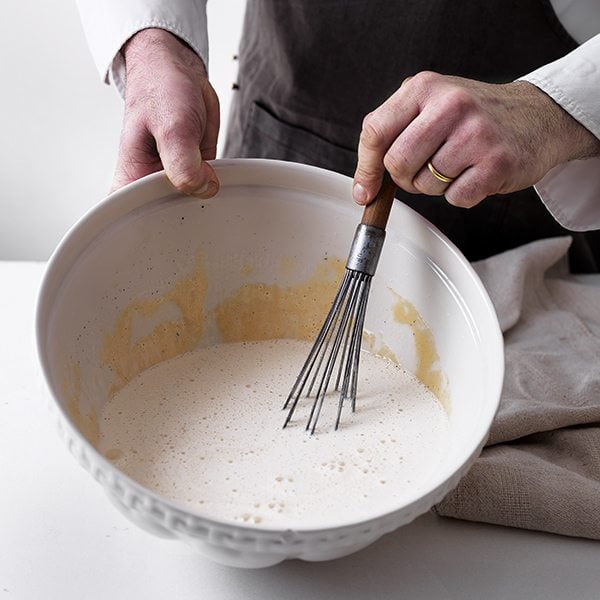 5. Whisk in the rum, then chill the canelé mixture in the fridge for about 12 hours. Once they have chilled, butter the canelé mould(s) with plenty of butter, making sure the flutes are well greased. Heat the oven to 250°C/ 230°C fan/gas 10) and put a baking sheet on the middle rack to heat up.
Stir the chilled mixture, then pour into the moulds to just below the rim. Bake on the sheet in the middle of the oven for 5 minutes, then turn the oven down to 180°C/160°C fan/ gas 4 and bake for 60 minutes more.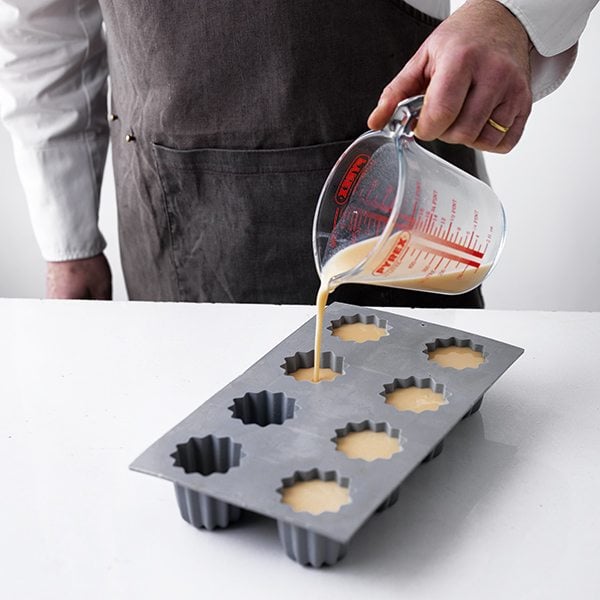 6. Leave the canelés to cool completely (for at least an hour) before turning out of the mould.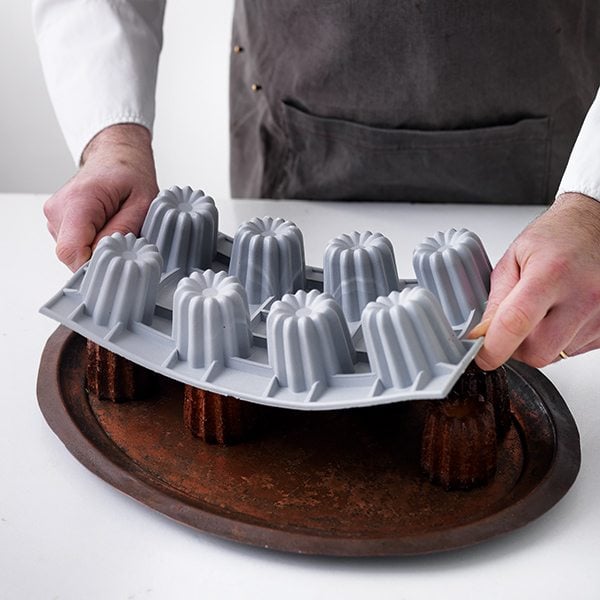 7. Repeat the process with the rest of the batter. They're now ready to eat or to be given as a gift.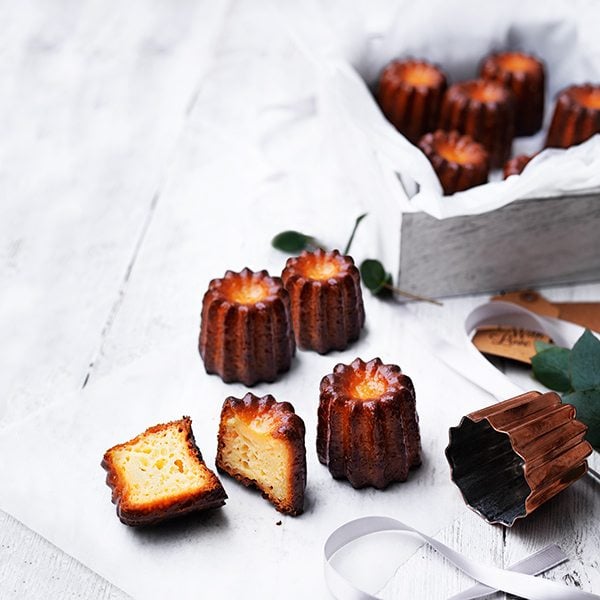 Subscribe to our magazine
Subscribe to delicious. magazine for HALF PRICE
Subscribe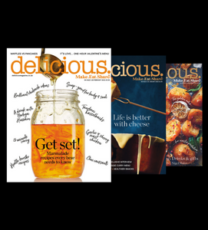 Join our newsletter
Packed with menu ideas, recipes, latest competitions and more...