How travelling will change the way I cook
When I left my job as digital producer at delicious. magazine to follow my dream and travel around India, I was more excited about the food than anything else. Of course I was eager to experience the fantastic culture, soak up the history and witness the madness that is Indian traffic but the food was what I was had highest hopes for.
These are a few of the tips I picked up on my journey, from cooking lessons or eating in restaurants and cafes. They've influenced the way I cook Indian food at home, and maybe they will for you, too.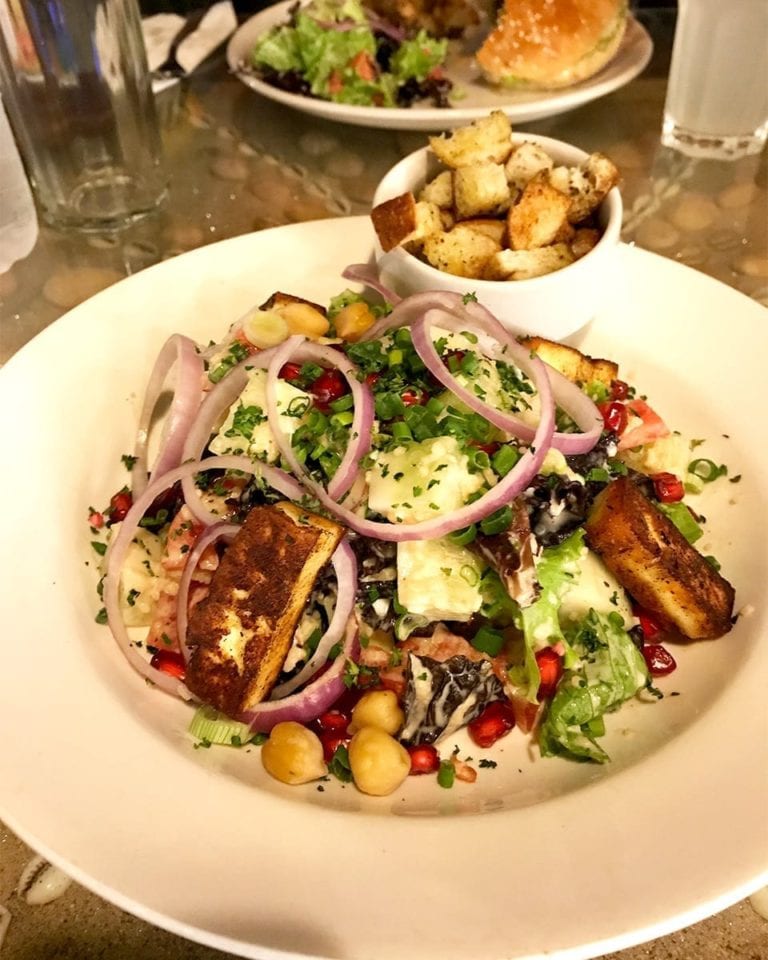 After the first day in Delhi, when our guide dropped us off for lunch to enjoy rich, gingery dhal, tandoori paneer and fresh, buttery naan, I realised the food in India was going to blow my mind.
Hot, spicy, fantastically flavoured and made with fresh ingredients everyday – Indian cooking was on a whole new level and there were exciting dishes to try every day. Malai kofte, navratan korma and brinjal fry, to name a few. As I travelled around the country over the next four months, I kept a detailed record of the best meals in my journal.
"There's more than one way to cook a dahl. In fact, there's hundreds."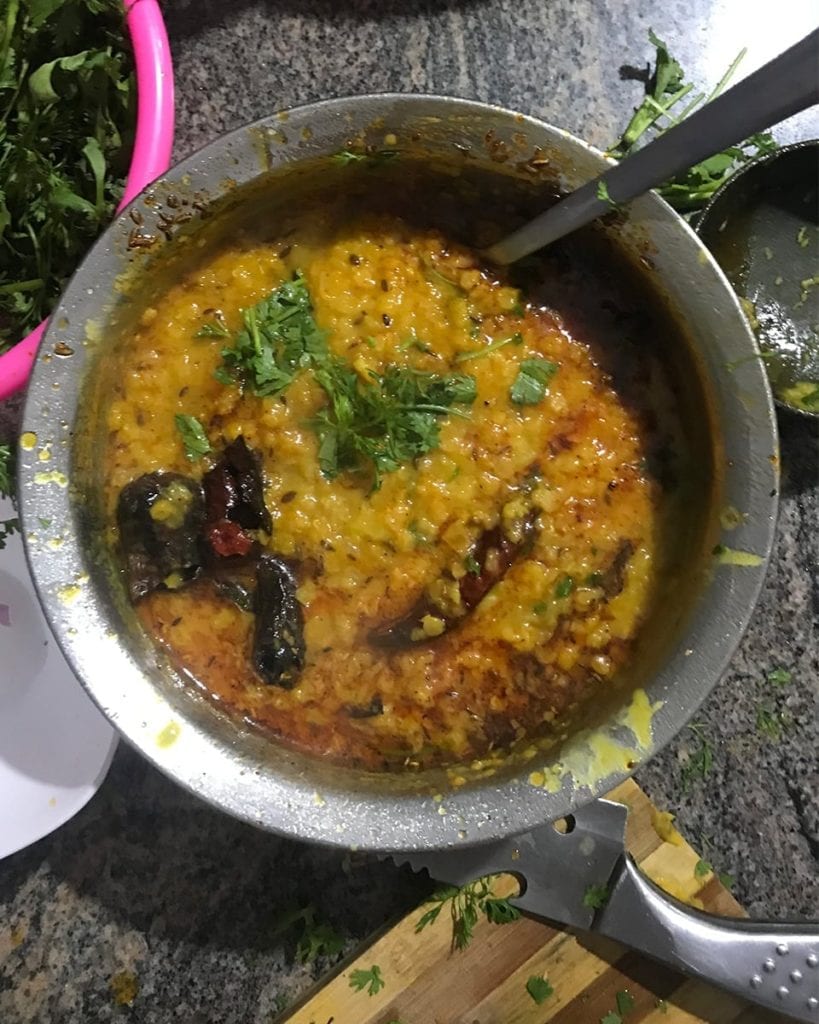 A man in Udaipur who ran a small restaurant from the roof of his home told me that every person cooks dahl a little differently because they learn it from their mother and father.
Each time they make the inherited family recipe they will adjust it, depending on who they are cooking for.
One day adding a little more chilli and the next using less. In that way, each dahl is connected to the person who is passing it on.
Learning this completely changed the way I view dahl, it's so much more than a simple side dish.
"Green beans are a key player when it comes to vegetarian curries..."
And while we're at it, so are peas! Before we travelled to India, I made lots of veg curries at home and some of my first memories of cooking for my family are serving up tomato-based dishes, barely flavoured with shop-bought curry paste or a random selection of spices and usually bulked out with cauliflower or potatoes.
They were a sad affair compared to the rich, fragrant, spicy vegetable curries of Rajasthan. A classic recipe is made with aubergines, tomatoes, okra, peas, green beans and cashews.
I had never before thought to add green beans or peas to a curry but it's a great way to add a touch of green and they won't overboil, as you might expect.
There's no end to the ways you can cook with paneer. Of course, it's delicious in the British curry house classic, sag paneer, but that certainly isn't the best way to eat it.
I tried it in a burger, chargrilled in a tandoor with peppers and tomatoes, in a range of curries, fried in golden batter to make pakoras or my favourite, in a salad similar to a Middle Eastern fattoush. The squeaky, saltiness was perfect with fresh, crunchy vegetables.
"Don't over-complicated a fish curry..."
In Goa and Kerala it's called 'fish-curry-rice' (all one word) on the menu and there's really no need for it to be anything else. Crispy-skinned, fried fish fillet, plain rice and a tamarind-flavoured 'gravy' (the sauce). It's simple perfection.
This tangy green chutney made with coriander, lemon, and chilli is a must-have in any Indian fridge and can transform plain steamed fish or a greasy samosa into something truly incredible. It's the perfect balance of zingy, fresh and fiery and my mouth is watering just thinking about it! I've recreated it at home using Meera Sodha's brilliant recipe.
"Chop, chop and then chop some more."
If you've ever made a curry at home you'll notice the recipe begins with finely chopping chilli, garlic, onion and ginger. You probably think you've been chopping the ingredients fine enough but I can almost guarantee you haven't!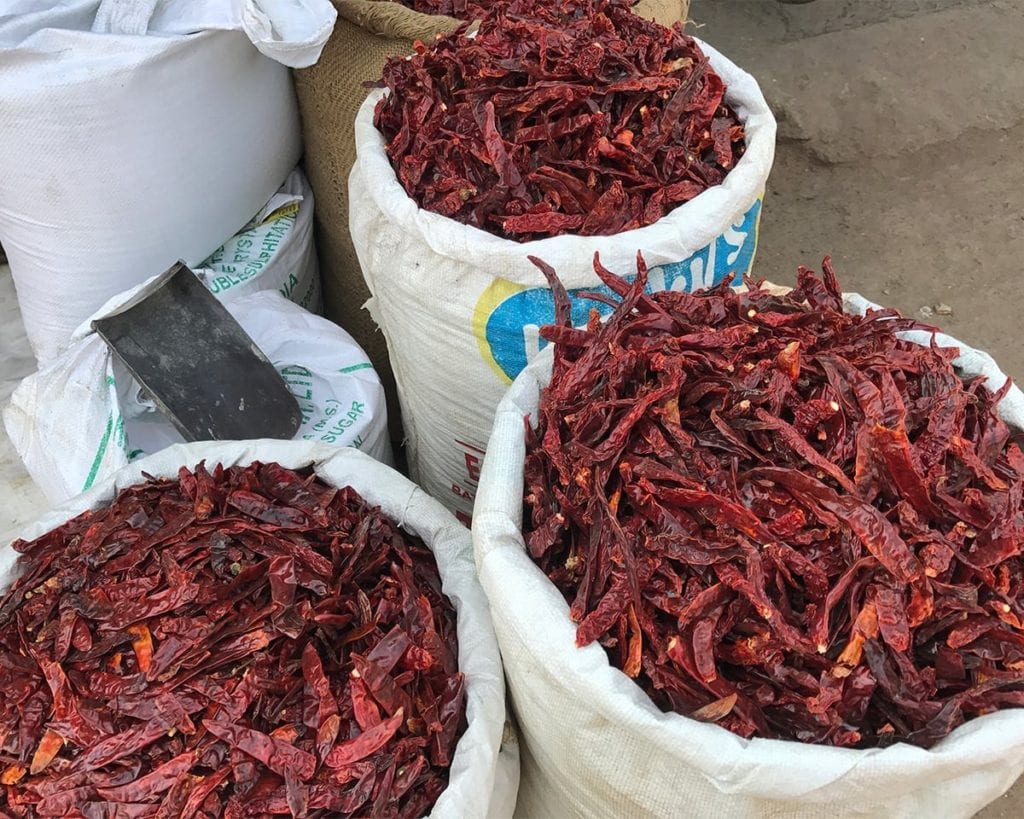 They should become a thick paste which is then cooked with plenty of oil until soft and breaking down. This vital step sets the flavour for the whole dish and over- or under-cooking those ingredients, or cutting them into chunky pieces, will change the end result.
At home, we get in to the habit of ordering rice with curry. And while it is nice for soaking up the sauce (or building a rice wall to seperate your dishes) I've been fully converted to ordering bread instead. There's so many to choose from; simple chapatis, whole wheat rotis, flaky paratha or buttery, charred-on-the-bottom naan. There's no better way to mop up that last mouthful.
"Cut down on the rice, hero the breads..."
Subscribe to our magazine
Food lovers, treat yourself this Christmas... Enjoy 12 months of magazines for £29.99 – just £2.50 an issue.
Subscribe
Unleash your inner chef
Looking for inspiration? Receive the latest recipes with our newsletter