In a spin over the spiraliser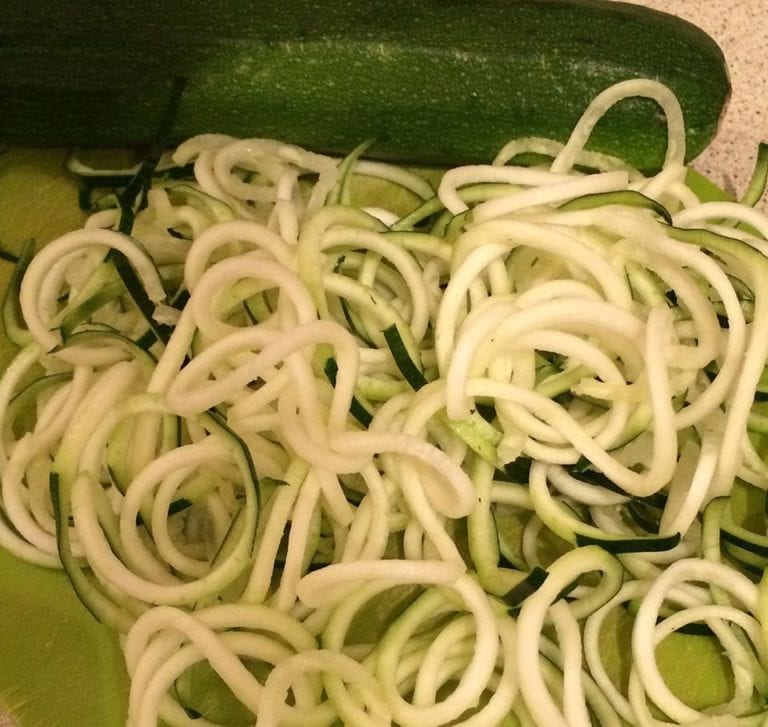 It's the must-have accessory for the healthy posse – the likes of Hemsley+Hemsley, Deliciously Ella and Natasha Corrett won't be seen in a kitchen without one – and now what might once have been dismissed as a fad for the carb-phobic is becoming mainstream. I am of course talking about The Spiraliser. I'm not normally one for gadgets, but since testing this latest bit of kit my meals just haven't seemed as appealing unless one element has been twirled and twisted into spaghetti-like strands. I fear I may never eat straight food again.
Okay, perhaps I'm romanticising a tad. My relationship with The Spiraliser is still in its early stages – it began a mere five days ago, but so far we're going strong. Granted, it's not the most attractive bit of kit, but then looks aren't everything… especially if you've enough cupboard space to hide the big hunk of plastic away when not in use.
So exactly what is a spiraliser? Essentially, it's a grater/slicer hybrid that turns fruit and veg into, well, spirals. You simply stick the vegetable in question between the spiky disc and blade, then wind the handle. As a test run, I made courgette 'noodles' to add to Vietnamese pho. It worked a treat and the texture of the courgette when added the almost-ready soup really was akin to noodles… but I was hungry again a couple of hours later. Girl needs carbs after a long week at the office.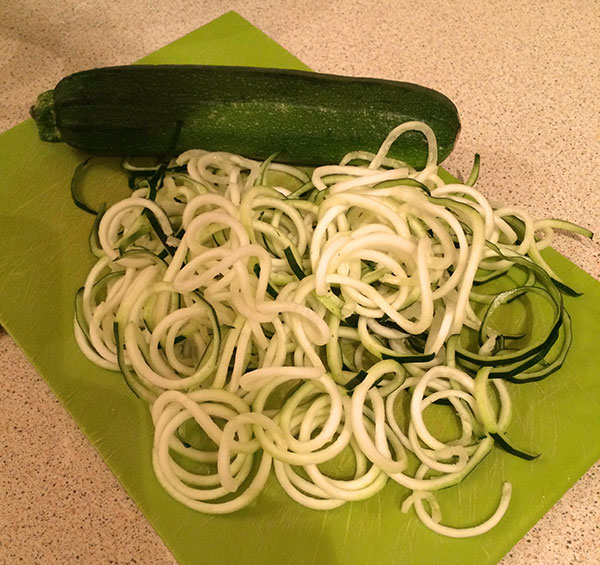 Next, I looked to the butternut squash that had been lingering by my fruit bowl for almost a week. It was a bit fiddlier to prepare than the courgette – it needed to be peeled and cut to size – but the results were just as pleasing as long curly strands tumbled onto my worktop. I blanched them in a little boiling water to soften, then served them with my favourite bolognese recipe.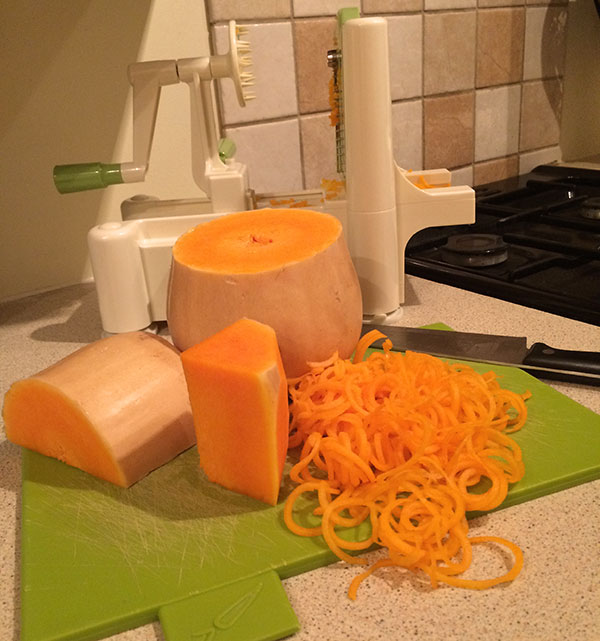 By this point I was hooked, scanning the cupboards for things to mutate and thinking up new ways to use them that wasn't just as a replacement for pasta. I tossed spiralised sweet potato with cinnamon and sprayed it with a little oil, then baked it in a medium oven until crisp – delicious with an early evening glass of wine.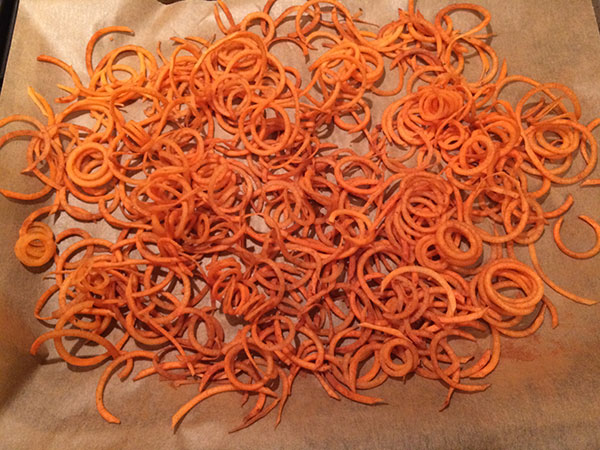 I stewed apple twirls and used them to top my morning porridge.
Carrot and celeriac 'noodles' jazzed up winter slaw, cucumber 'laces' made salad look more appealing… Such fun!
Can I see the appeal of The Spiraliser? Absolutely. If you're gluten-free and fed up of bad pasta, want to lighten your carb load or are looking for an attractive way to get your kids to eat their veggies, this gadget ticks the box. But is it an essential kitchen item? Sentiment aside, much as I'm enjoying my week of twirly vegetables, my future food happiness does not depend on The Spiraliser. And, honestly, you can probably achieve similar spaghetti-esque results with a bog-standard julienne peeler or grater.
I used the Lakeland Vegetable Spiralizer, £29.99, from Lakeland.
Subscribe to our magazine
Subscribe to delicious. magazine for HALF PRICE
Subscribe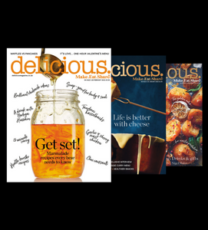 Join our newsletter
Packed with menu ideas, recipes, latest competitions and more...