Join the club
Book clubs? So last year. These days, cook clubs are all the rage. We check out the clubs that are part of this emerging scene, and meet some people who have created their own.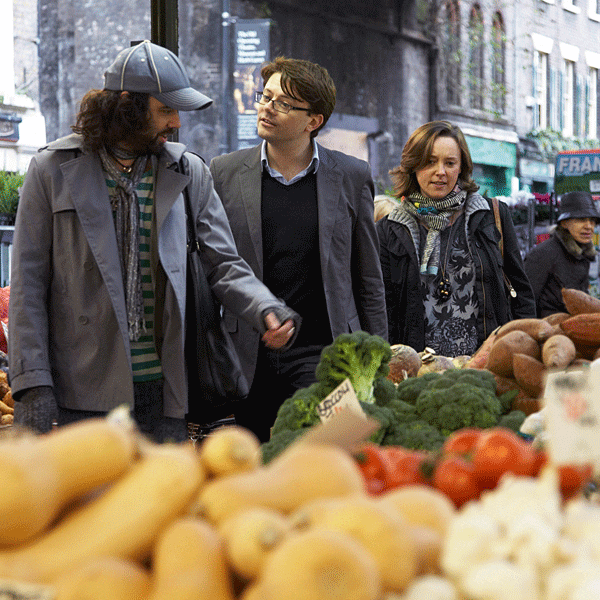 Fancy boosting your kitchen skills alongside friends, showcasing your best dishes, meeting your culinary soulmate, or even snooping around a stranger's front room while they cook for you?
Tap 'cook clubs' into Google and the chances are that you'll find something to fit the bill. From organised events to cook club forums and culinary dating agencies, there are thousands of foodie clubs out there.
Supper clubs where friends (or strangers) meet to sample new restaurants are popular, as are gatherings of gastro-nerds who obsess about specific foods. Take the Meat Club, for example – an all-male gathering of carnivores. "It's about meat, men and mates," says founder member Nick Farnhill.
More zeitgeisty still is the trend for underground restaurants – a cross between a restaurant and a dinner party – at which a keen home chef opens his or her door to strangers and cooks for them.
One such is the Secret Ingredient, a gastro-club run by 29-year-old musician Horton Jupiter, who feeds guests in his sitting room in east London every Wednesday. Word has spread on Facebook, and charges for food cover expenses only. "It's quite surreal. People get dressed up as if they're going out, but to come to my sitting room," says Jupiter.
However, if opening the door to strangers is a step too far, you can always set up your own cook club among friends, like the delicious. readers featured opposite, or join a club that meets somewhere a bit more public. The Pudding Club, a fabulously eccentric enterprise based at the Three Ways House Hotel
in Gloucestershire, sees pudding-heads gather to celebrate traditional recipes such as sticky toffee pudding and spotted dick at a regular Friday night pudfest. It's been so successful, the club now even has its own cookbook.
And it's not just adults that are joining clubs. Let's Get Cooking is a national network of cooking clubs sponsored by the Lottery Fund, aimed at helping children and families to develop new cooking skills. Diane Jenney, 49, a food technology teacher at Thomas Cowley High School in Lincolnshire, is the co-ordinator for one club.
"I was keen to start a club at our school, and it's been a huge success," explains Diane. "We don't just cook – there's something new to learn about each time. Once I brought in a lot of cheeses, then made a fondue, and 'curry night' was another big hit.
"Everyone in the club is a volunteer – teachers, parents and family members. It brings the community together and gets people to start cooking – and that makes all the organisation worthwhile.
The Borough brigade
Robyn Pierce, 37, a PR executive from north London, has been part of a cook club for the past year. She says:"If you had told me a few years ago that cooking would be my passion, I'd never have believed you. When I was at university, I just stuck ready meals in the microwave.
"Now I'm a member of a cook club, I wake up every morning thinking 'What will I cook today?' As far as I'm concerned, there are not enough meals in a lifetime to try everything I want to cook. It's the same for the rest of our club – we're a group of friends who go back a long way, and when we first knew each other, food played a very small part in our lives. But now we're obsessed.
"There's a core group of around six of us who meet up once a month. We're all in our thirties – a mix of men and women – and work in different fields.
"Some of us will meet at Borough Market, with no preconceptions about what we're going to cook. We'll buy whatever takes our fancy and turn it into a three-course meal with the help of recipes from cookbooks, magazines and the internet.
"Everyone participates – there are three of us who are very hands-on with the cooking, while the others keep the drinks flowing and generally help out.
"Because we split the cost, we tend to push the boat out on ingredients, and we love trying new techniques. We've tried soufflés, black pudding, razor clams, hollandaise sauce and fresh pasta. The pasta was particularly memorable because we didn't realise we had to cut it into pieces, and it stretched all the way down the hall!
"It's huge fun – we just eat, drink and have a great time. I don't know anything else that's happened to me in the past few years that's been as important to me as learning to cook. And the cook club has played a big part in that."
The Once a monthers
Primary teacher Carole McClean, 52, from Peterborough, formed The Once a Monthers with four of her friends. They take turns to cook for each other. She says: "The Once a Monthers began when my children started school, and I invited some other mums to lunch.
"We take turns to prepare and host meals. Over the years we've had themed evenings, games and culinary challenges.
"There are five diehards – Ann, Jo, Claire, Angela and myself – ranging from age 50 to 64 and from very different backgrounds, but all sharing a love of food.
"We make an effort with the table decorations, get dressed up and prepare a three-course meal.
"Memorable meetings include the night I was challenged to use potatoes in every course, and the time we all wore our wedding dresses for a 'wedding breakfast'
"We've all had disasters. More than once I've overcooked something because I'm busy chatting, but that's just part of the fun. We often use recipes from delicious. – recent favourites have included
Beetroot, goat's cheese and cranberry parcels
. There's no competition between us, we just really love food and that's what it's all about."
Club together
If you're interested in setting up a cook club, there are internet forums aimed at putting like-minded people in touch. Try
and
. For more info on the clubs featured here, see below.
Subscribe to our magazine
Subscribe to delicious. magazine for HALF PRICE
Subscribe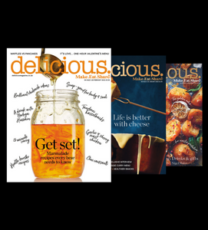 Join our newsletter
Packed with menu ideas, recipes, latest competitions and more...