Lockdown start-ups: the food and drink companies that started in lockdown
2020 was an immensely difficult year for the economy, small businesses and, in particular, our beloved food industry. With so many restaurants, bars, pubs and cafés having to close their doors for the foreseeable (and then open them again, and then close them again, etc…), it has been hard for some to remain standing where a constant source of income isn't attainable.
However, in amongst the chaos, we also saw the launch of various new food and drink businesses that are now working around a new normal to thrive within this industry. And with 2021 getting off to a similarly difficult start, we want to give a shout-out to these start-ups and their excellent efforts to celebrate food in all its glory.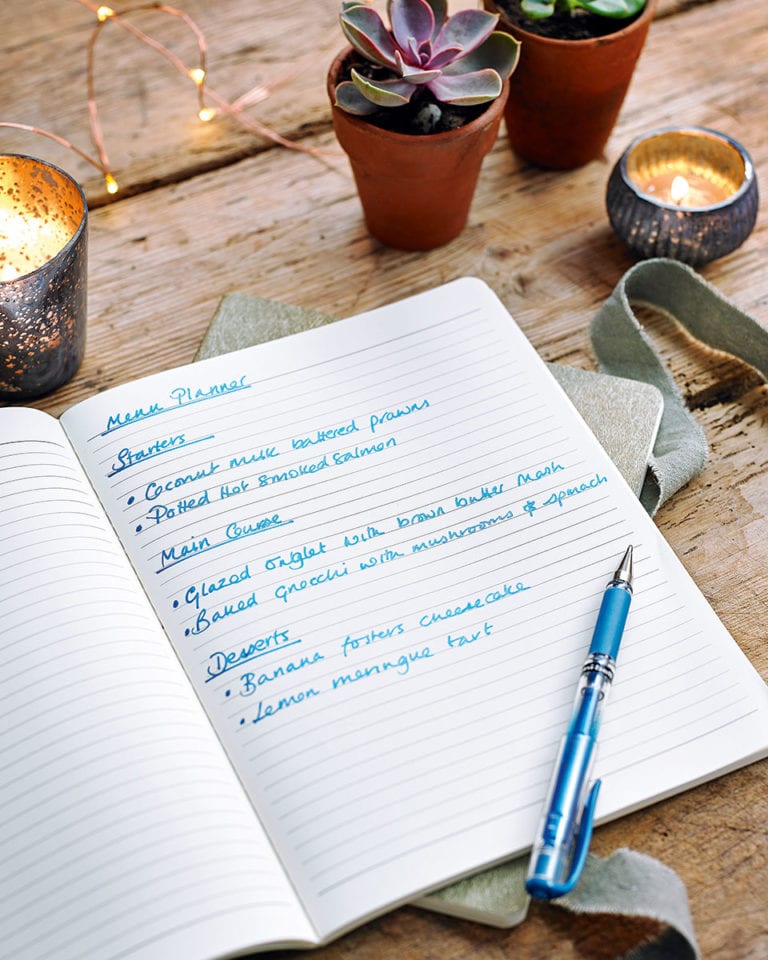 So, here's a list of fantastic food-supplying, meal-prepping, produce-sourcing businesses that launched in the midst of a global pandemic. Like us, they just want to get you eating delicious food so, we recommend that you check them out and give their services a go…
SE, SW and W London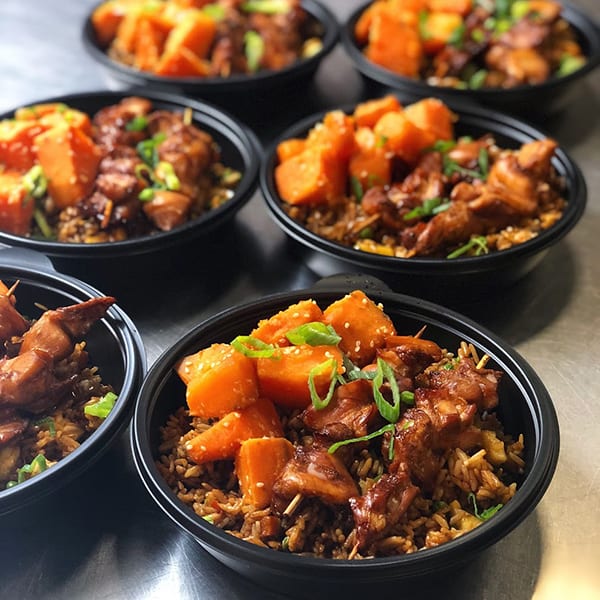 OOTB was founded by Theo Lloyd-Jones, an ex-chef who had spent much of his career in high-end and Michelin starred kitchens. When he was forced onto the furlough scheme and eventually made redundant, he used the time to start cooking high-quality meals, using the freshest ingredients for people in his local area. And from this, Out of the Box was born! Now delivering to SW, SE and W London postcodes, Theo prepares a menu of ready-to-heat and freezable meals (on an optional subscription service) that can be delivered straight to your door. From a Moroccan-spiced, mixed vegetable ratatouille with lemon couscous to a grilled bavette steak bowl with roasted greens and pico de gallo salsa, OOTB's meals make eating fresh food stress-free and convenient for you.
You can also find Out of the Box on Instagram, here.
Nationwide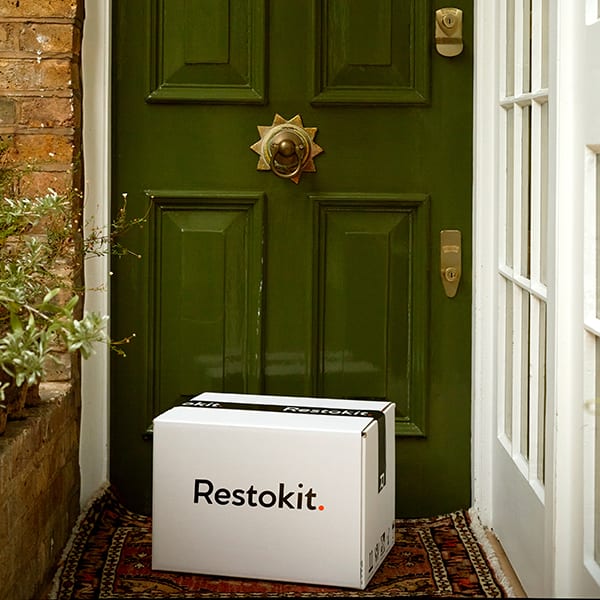 Restokit is the new digital platform bringing the very best restaurants together, delivering their specially-created meal kits nationwide to be finished at home, by you. Restokit brings the restaurant dining experience to your kitchen table offering meal kits for home cooks of all levels. Restaurant partners include some of London's most-loved and acclaimed restaurants: Delamina, Lima, Bar Douro, Sabor, Galvin La Chapelle, Trishna, Gymkhana, Brigadiers, Pizarro, Shoryu and Kolamba. Rather than delivering hot food, which can compromise the quality, Restokit delivers cold meals, carefully stored and ready for assembly and finishing at home. This means that each dish will be eaten as if it were in the restaurant, with complete quality control, and ever-so-simple instructions.
You can also find Restokit on Instagram, here.
London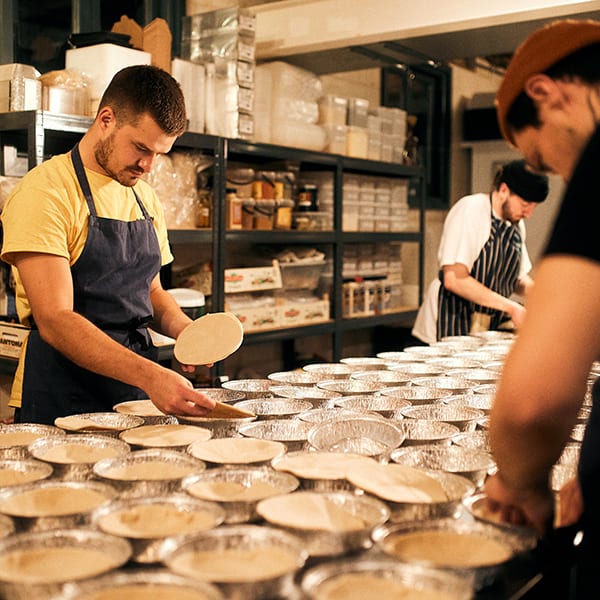 Willy's Pies was an idea Will Lewis (founder) had for a while – when lockdown hit, it was the perfect time to make it happen. Will had worked in some of London's top restaurants, grafting in kitchens such as BRAT, St. John Bread & Wine and Rochelle Canteen. His appreciation of quality ingredients and cooking with the seasons comes from experience at each of these restaurants. All now reflected in a weekly-changing menu of pies and tarts at Willy's Pies. Feeding North, West, South & West London, Willy's Pies deliver directly to your door, via pushbike to cook at your own convenience. Get the oven on, make some mash and get the peas out.
You can also find Willy's Pies on Instagram, here.
London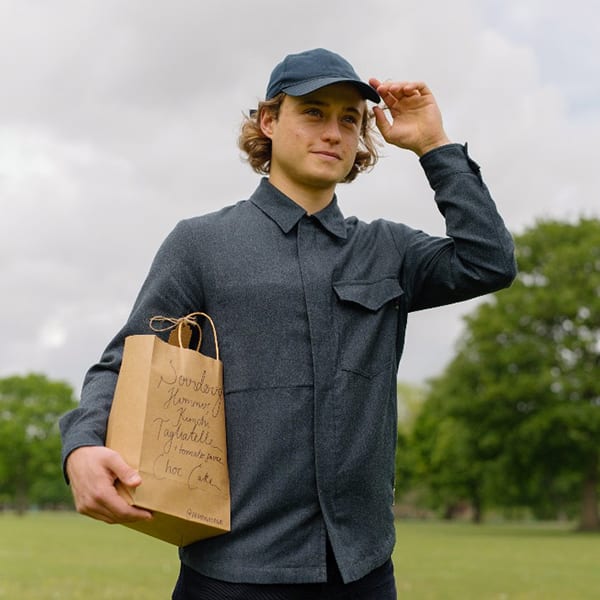 When lockdown hit, chef George Williams had just landed his dream job at one of London's top Michelin-starred restaurants. But, in a flash he was confined to his flat with every desire to cook but, no mouths to feed. So he set off in his tiny Toyota with Olivia and Joel (his flatmates) delivering brown bags filled with a changing mix of homemade goodies including: sourdough, focaccia, hummus, pasta, cookies, cake and kimchi. The initially free service, Fed by George now uses profits to feed frontline workers and donate to Hospitality Action. Every bag is designed to be the perfect gift for someone you love (or yourself) decorated with handwritten messages, enabling you to share food with someone even if you can't be in the same room.
You can also find Fed by George on Instagram, here.
SE London: Dulwich, Herne Hill and West Norwood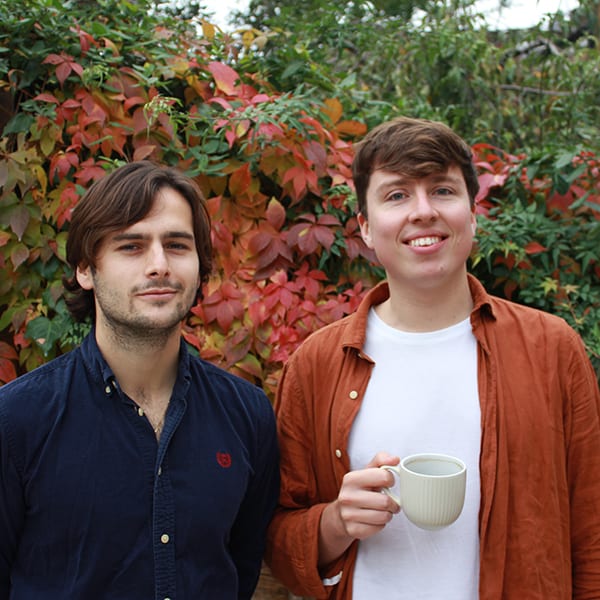 Passionate about really good, sustainable food, childhood friends Johnny and Ollie dreamt up Butter & Crust to try and make artisan morning essentials more readily available. Launched in October 2020, Butter & Crust delivers some of London's best sourdough loaves and other artisanal goods across South East London. Initially serving just Dulwich and Herne Hill, Butter and Crust has now launched in Peckham and Nunhead and hopes to be covering the whole of London by the end of 2021. Their mission is simple – to deliver the highest quality artisan goods London has to offer in a routine, simple, and sustainable way.
You can also find Butter & Crust on Instagram, here.
London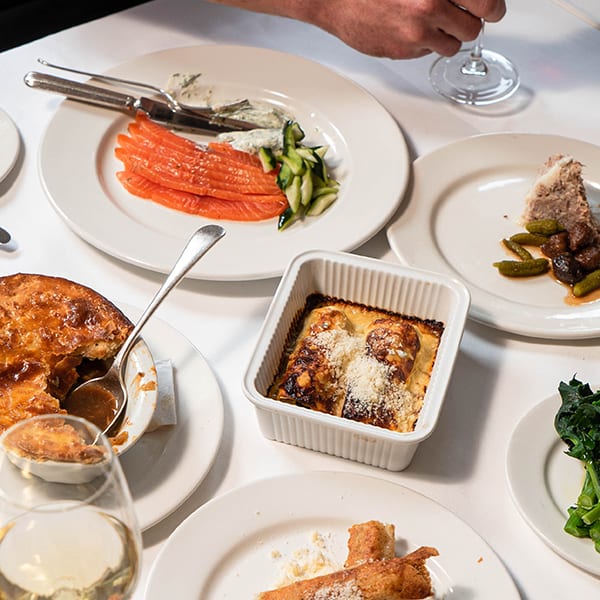 During the height of the first wave, Big Night founders Charlie Mellor & Pavel Baskakov were co-ordinating a small team of cyclists and drivers who handled hundreds of deliveries a week for testing-ground restaurant The Laughing Heart. They discovered that each restaurant would require bespoke services and assistance to tailor offerings that were sustainable alongside their regular trading; Big Night was designed by restaurateurs for the independent restaurant business. They aim to offer a platform where best-in-class restaurants of every genre can cut through the noise. Lower commissions and a dedicated fleet of delivery partners with service standards are just two ways in which Big Night intends to disrupt the current unsustainable restaurant delivery model.
You can also find Big Night on Instagram, here.
London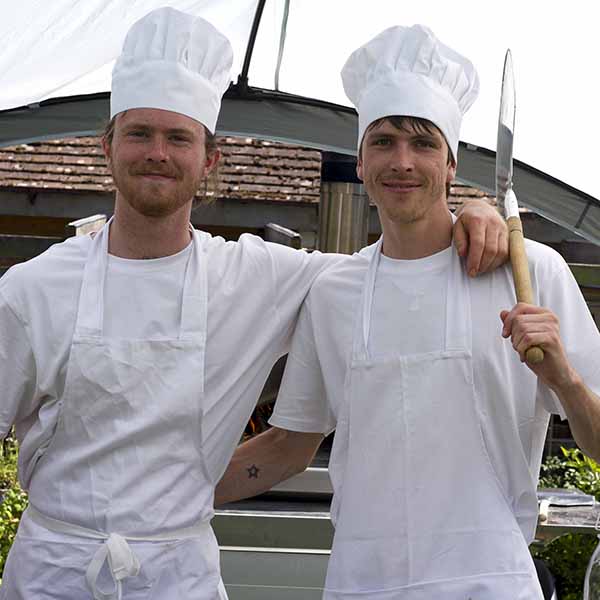 Pitch-up Pizzas was conceived after two brothers, William and Louis, lost their work overnight due to COVID-19. Previously, Louis spent his days touring the world designing shows in the music industry and Will ran a landmark pub in Soho. Despite their differences, a passion for good food united them.
Four ovens, a few fiery debates and an immense amount of testing later, they pitched-up at locations across the south coast of England with their wood-fired oven, serving Neapolitan-style pizzas to much success. Moving into 2021, they're excited to announce a more permanent Pitch-up Pizzas in Islington, North London, switching things up with Romana-style pizza, serving experimental flavours alongside a couple of not-to-be-messed-with classics.
You can also find Pitch-up Pizzas on Instagram, here.
Nationwide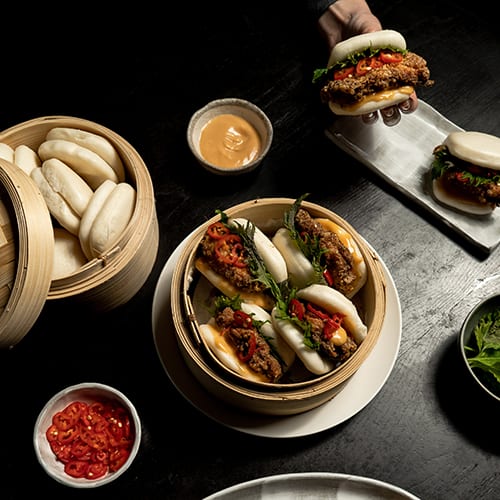 Restaurant Kits was founded by Andy Waugh and Calum Mackinnon (co-founders of Mac & Wild) and entrepreneur Edward Alun-Jones. An intersection of hospitality, food and technology, Restaurant Kits began as a response to the pandemic from the Mac & Wild team and has grown, with a range of iconic dishes from some of the UK's most exciting restaurants, seasonal special collaborations and has a monthly- and seasonally-changing menu to deliver fresh and exciting experiences. Tom Griffiths (Flank) joined in 2021 as Head of Partnerships with the intention of making Restaurant Kits a truly unique, unmissable platform for food experiences at home. 
All Restaurant Kits are available for nationwide delivery with a plethora of vegetarian and vegan options. For every meal sold, Restaurant Kits donate a school meal through their charity partner One Feeds Two.
 You can also find Restaurant Kits on Instagram, here.
London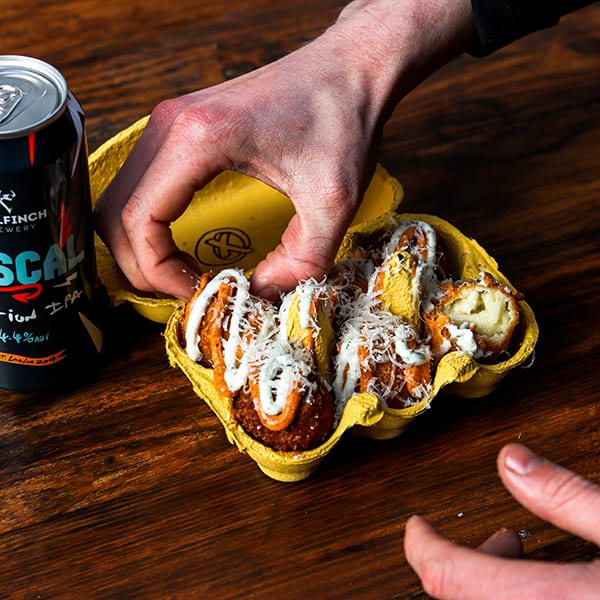 The concept of Noughts and Croquettes came to founder, Oli Knell back in Lockdown 1.0. He – like many – truly believes that no matter the weather, occasion, nor time of day, there is no greater snack than the humble croquette. With this in mind, he embarked on a journey to provide South London with delicious croquettes inspired by flavours from all around the world. From tofu katsu curry, to baked camembert, or lamb tagine – there's a "croq" for everyone to love! Based in Herne Hill, the Noughts and Croquettes team serve these fantastic bite-sized treats out of yellow egg boxes, so they're impossible to miss if you're passing by…
You can also find Noughts and Croquettes on Instagram, here.
GET IN TOUCH! If you launched a food and drink business during lockdown and would like to share details on this page, please get in contact to discuss this opportunity.
Subscribe to our magazine
Subscribe to delicious. magazine for HALF PRICE
Subscribe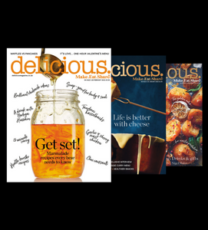 Join our newsletter
Packed with menu ideas, recipes, latest competitions and more...