Mr Beef, The Bear and where to eat in Chicago
Enjoying a renewed bout of attention thanks to Hulu's hit chef drama The Bear (available on Disney Plus), Chicago has been on my own to-visit list since binge-watching ER in lockdown. I fell for those screeching steel "L" trains and charming diners – we won't talk about our disappointment when, just before landing, we discovered most of the show was filmed in LA.
Disappointment ended there, though. The Bear has highlighted Chi-town's thriving food scene, a scene that offers so much for those without lots of cash to spend, in the form of the famous (and filling) deep dish pizza and glorious hot dogs and chips for $5.
Those wishing to splash everything they've got have plenty to choose from too. From Michelin-starred Ever, where Richie ('Cousin') has his hospitality epiphany in The Bear, to Mr Beef, the straight-talking sandwich shop on which the show's Original Beef of Chicagoland is modelled, the city offers more to eat than you can possibly ask for – and it will be no less exciting if you haven't already seen the food on screen.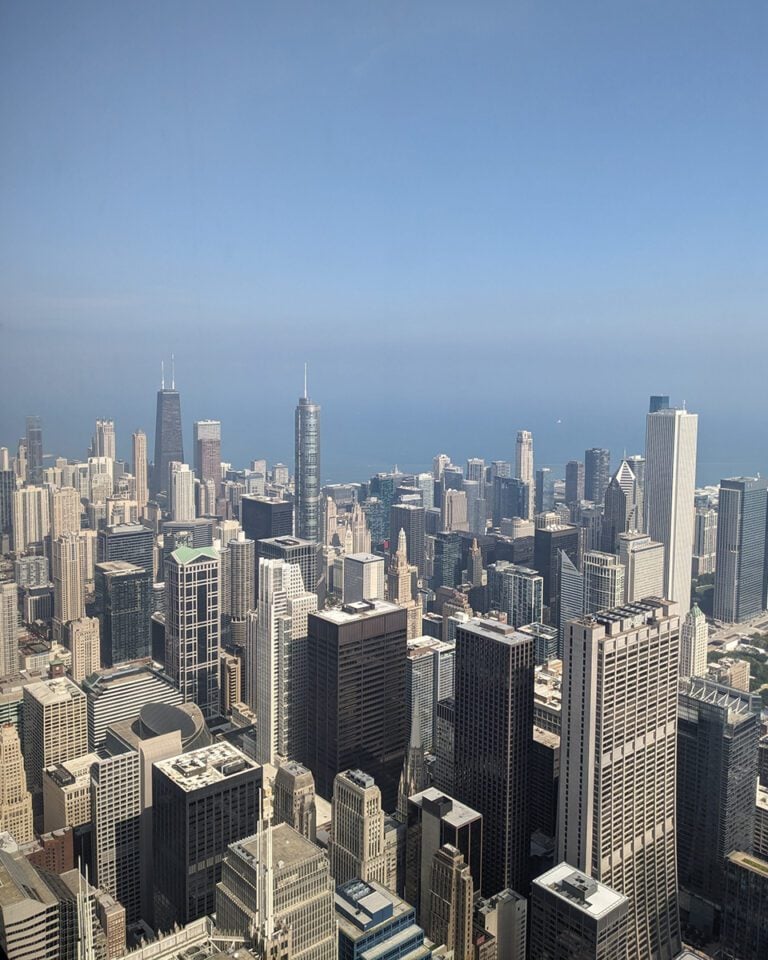 After seven days of exploring, I can say with confidence that The Windy City deserves to be top of your travel list in America. It has all the unassuming charisma of a second city but with a breadth and size that'll blow your mind (it has one of the biggest lakes (Lake Michigan) in the world on its doorstep, after all). With a population of almost 9 million in its metropolitan area, Chicago is the third largest city in the U.S, but it doesn't feel crowded, as its size matches its populace. The city is so big that its buses all come equipped with bike racks, because some distances are too far even to cycle.
If you're planning a trip, my advice is to opt for at least five days, as there's a vast amount to see (and eat). After walking over 50 miles, gawping at hundreds of skyscrapers and eating at over 20 eateries, here's my take on what's worth eating in Chicago, which has just been voted Best Big City in the US for the seventh year in a row…
Restaurants featured in The Bear
The beef sandwich has been a famous Chicago food since the early 1900s, when it was created by Italian immigrants as a way of making the most of simple ingredients. The roasted beef was a good use of tenderising cheap and plentiful meat which Chicago had a lot of, as it was home to America's meat packing industry until the 1920s. The age-old issue of stale bread was dealt with by the wonderful meat gravy by-product, which softened the bread, turning it into something wonderful. Walking into Mr Beef – the exterior of which features in scenes in season one of The Bear – is like stepping back in time. The menu is as you might expect: no frills. Beef sandwiches come with a crunchy giardiniera celery pickle; there are hot dogs, mozzarella sticks and an iced tea that tastes, with beautiful simplicity, of tea. At a room-length table off the fryer room, you can sit and enjoy your sandwich on a tin-foil plate and take in the many newspaper clippings and photographs that adorn these aged walls.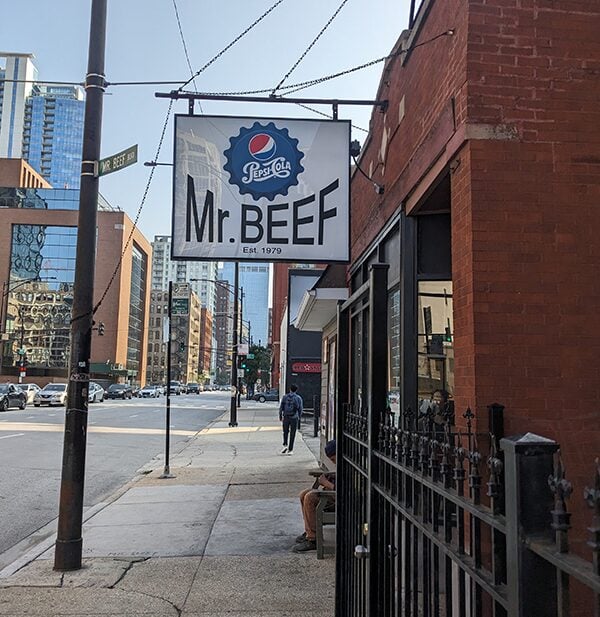 After the invigorating unpretentiousness of Mr Beef, next door in Fulton Market is the overwhelmingly serene Ever and After Lounge, a two Michelin-starred restaurant with a cocktail bar. This is the restaurant where, in season two (episode seven) of The Bear, Chef Carm sends his cousin Richie to learn all about being the best waiter possible, at the helm of Olivia Colman's character Chef Terry.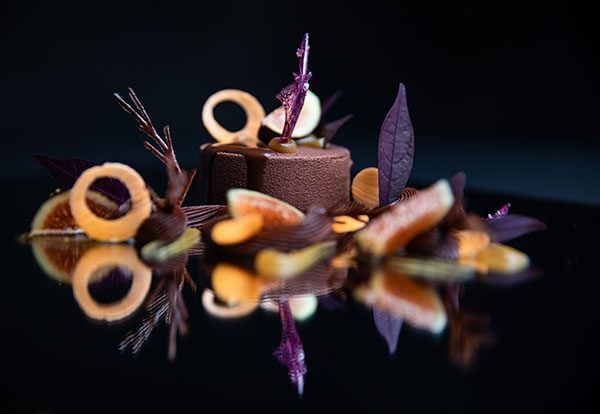 Ever and After Lounge are the project of Chef Curtis Duffy. We ate at the less expensive After, where the menu is not set and the dishes are classy but sustaining: crisp duck 'wings' with lime and coriander were a highlight, as were the bao buns filled with maitake mushrooms. The service is impeccable and, from the acoustics to the lighting, this restaurant has thought of it all. Which brings me on to our next stop…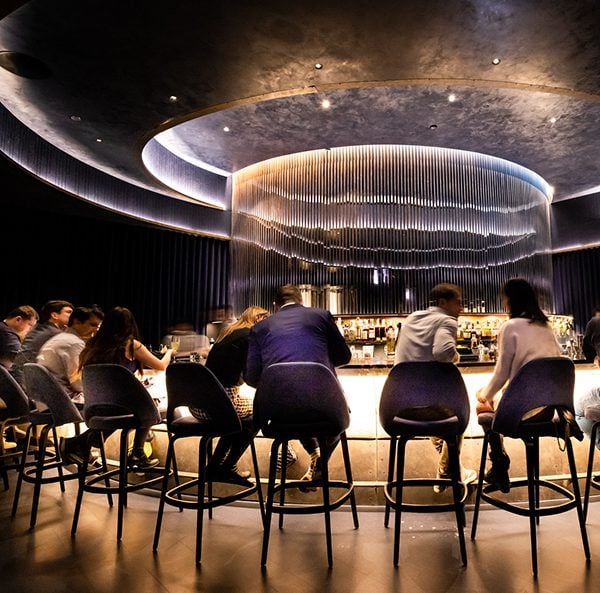 Pequod's pizza gets a nod in that same episode of The Bear. Tasked with making a customer's wildest dreams come true, Richie picks up a pizza from the famous restaurant in the Sheffield Neighbors area of the city. He brings it back to Ever's chef who, to the lucky diner's delights, creates a dainty version of the pan pizza known for its caramelised crust.
I can confirm that Pequod's crust is caramelised all right – and the rich sauce, vibrant Italian sausage and generous portions mean the personalised pizza here is more than enough for two. If there's one thing you must do while in the city, as well as eating a beef sandwich, it's visiting Pequod's for deep dish. Don't forget to order the house salad, which comes replete with as much cheese, pepperoni and peppers as the bowl will allow.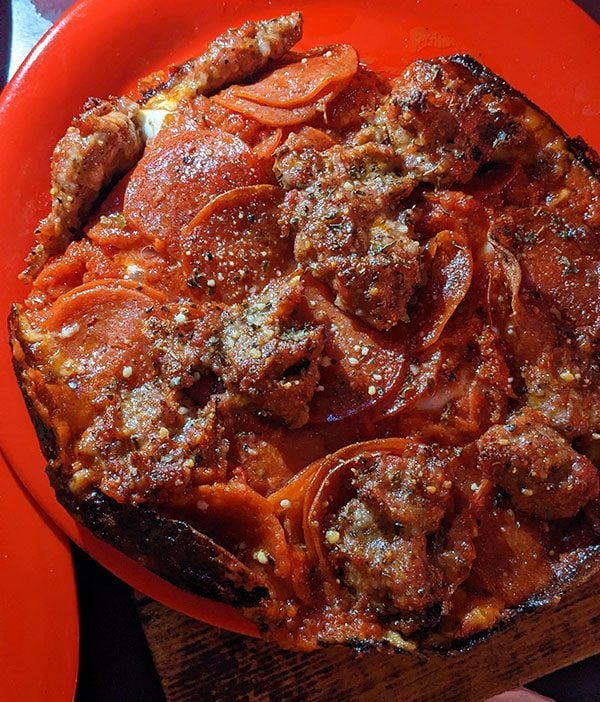 Where to eat breakfast in Chicago
Pancakes at a diner are wonderful, but when the breakfast options on offer in Chicago include Filipino pork and eggs or a Puerto Rican omelette, it pays to check them out.
Michelin-starred bakery and restaurant Kasama has a queue out the door from opening at 9am, but once you get your order in you'll be swiftly seated and served a steaming plate of something delicious. You could opt for the Filipino breakfast with garlic rice, tocido (roast pork) and a sunny-side-up egg, or a breakfast potato roll full of steamed silky egg, cheese and spicy Filipino sausage. Don't miss the wonderful Basque cake (a kind of biscuitty, cobbler-adjacent torte filled with something resembling a blueberry muffin), or the Boston creme brioche.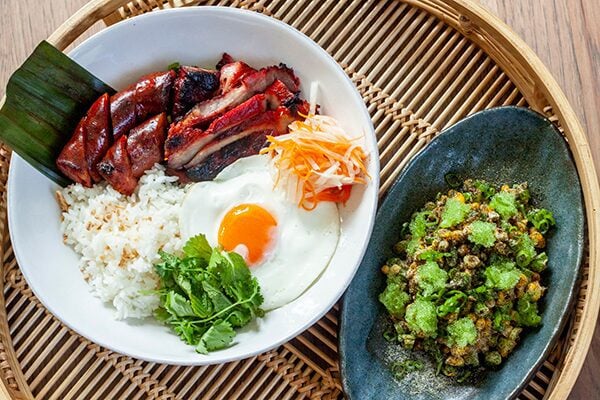 Uncle Mike's Place in Ukrainian Village offers another Filipino breakfast, but here the portions are enormous and the rice can be served with a well fried mackerel (little or large), pork or sausage. Each breakfast is served with a congee-like lemon broth and a chocolate porridge for dessert. Bottomless coffee and big hearts top it all off.


Puerto Rican corner cafe Nellie's is a must, with Nellie's special breakfast being a giant plantain, mozzarella and pepper omelette. It comes served with a portion of the famous coconut porridge, which is richly creamy and decorated with a healthy dose of cinnamon. Lula Cafe in Logan Square is your go-to for a sizeable breakfast burrito served with potato, cheese, egg, peppers and homemade salsas to add at your leisure, as well as breakfast sandwich specials, shakshuka, salads and brilliant coffee (they're open for lunch and dinner too).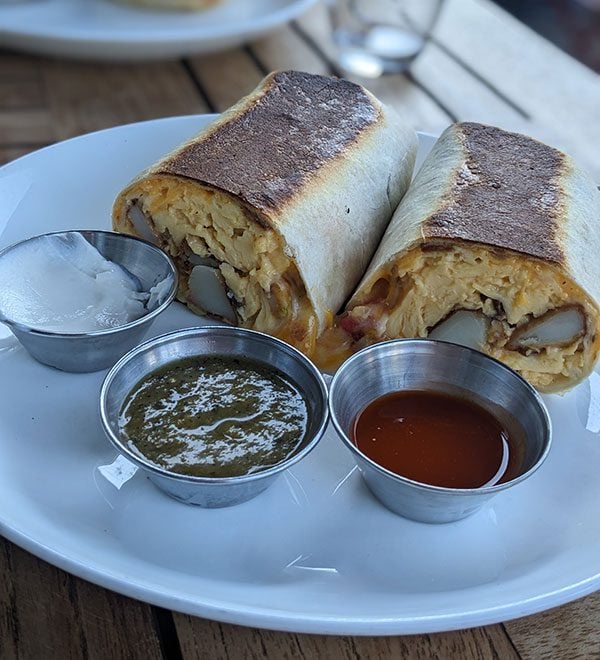 The best classic foods of Chicago
Lou Malnati's is a deep dish pizza chain that's been going since 1971, with over 80 stores in Illinois. Happily though, this mass expansion hasn't seen pizza quality suffer, and these pies are baked fresh to order to a family recipe. When you try a pizza here, you'll start to understand why North Americans insist on referring to them as pies. A word to the wise: they'll try to tell that you need two slices per person, but with the amount of cheese nestled under the fresh tomato sauce, take it from me: one slice will do.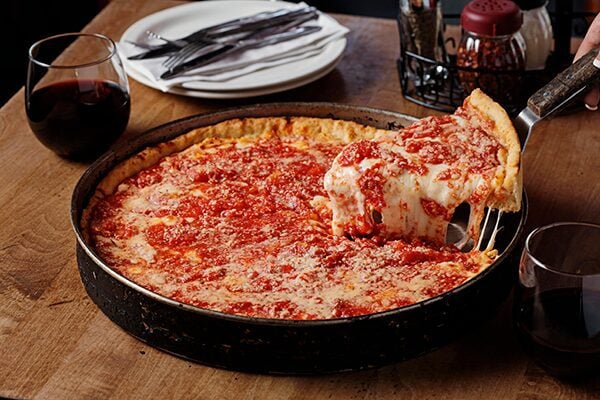 Unassuming doesn't cover Jim's Original, the side-of-the-freeway hot dog pitstop that's likely to be your cheapest meal of the holiday. The Polish hot dog and perfectly seasoned, hot and not-too-crispy fries come in at $6.40 for the lot, which is worth the adventure of trying to get to this famous hot dog stand (and having to eat the meal on a shelf ledge with a security guard looking on). WARNING: these chilli peppers are H-O-T… Go slowly or beware hiccups.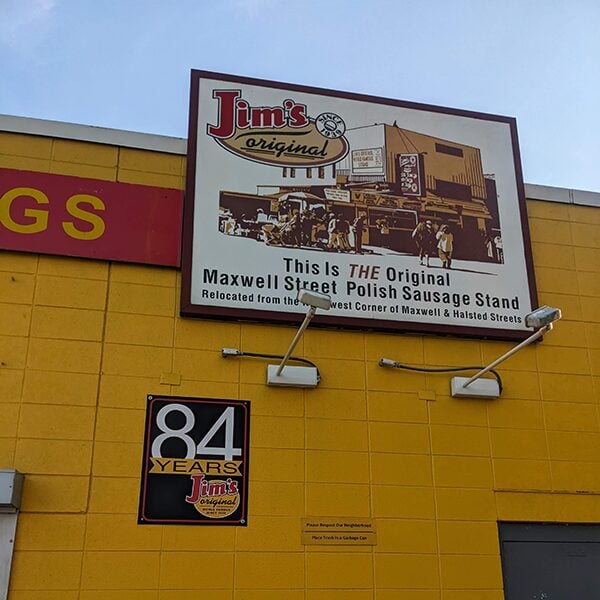 Do-rite Doughnuts and Chicken offers chicken sandwiches cooked to order in brioche buns that'll make your eyes light up. Doughnuts on offer include Michigan apple fritters (a must try), Boston creams with a gorgeously classic chocolate icing, and apple cider doughnut rings doused in cinnamon sugar. It's worth going back for seconds another day, as there are so many flavours to try, but be prepared for a sugar rush.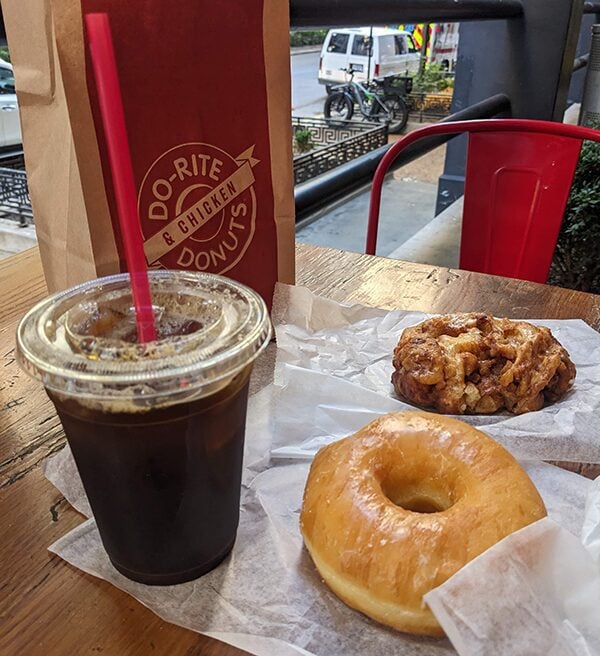 Mr Beef's neighbour, Al's #1 Italian Beef, sells more of those juicy, peppery and delicious Chicago beef sandwiches. When you order you'll be asked if you want your peppers hot or sweet (go hot), and whether you want cheddar, American or provolone cheese. The most baffling question will be "Wet or dipped?" To save you the embarrassment of having to figure this out, wet is served as it comes, dripping in beef gravy; dipped means the entire sandwich is briefly submerged in yet more gravy, becoming an even messier affair.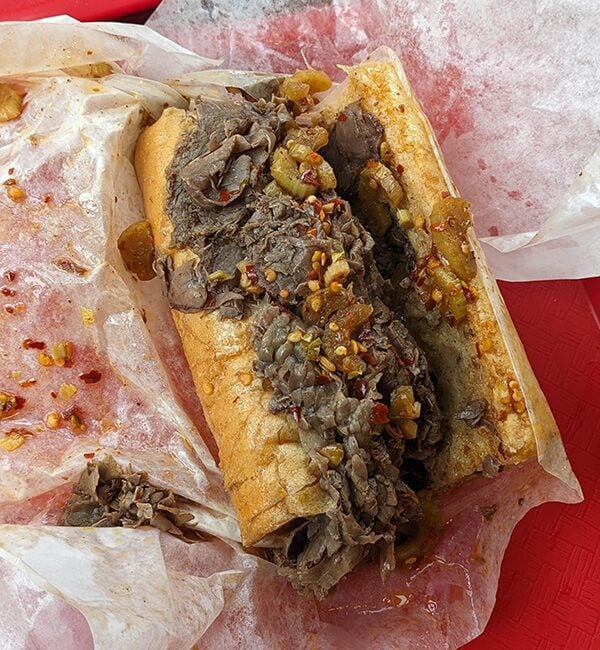 The best casual restaurants in Chicago
It might seem odd that a Southern kitchen is top of our must-visits in the Midwest, but the life affirming food on offer from Darnell Reed of Luella's Southern Kitchen is hearty, comforting and had me yelping with joy. As a Brit, it was an unforgettable experience sampling American classics such as shrimp and grits (like a rice pudding made with bechamel, served with gigantic shellfish in a bisque-like sauce); perfectly spiced Nashville hot chicken on waffles; and warm and yielding corn bread with milky-white butter. It felt like I  finally got what all the fuss was about.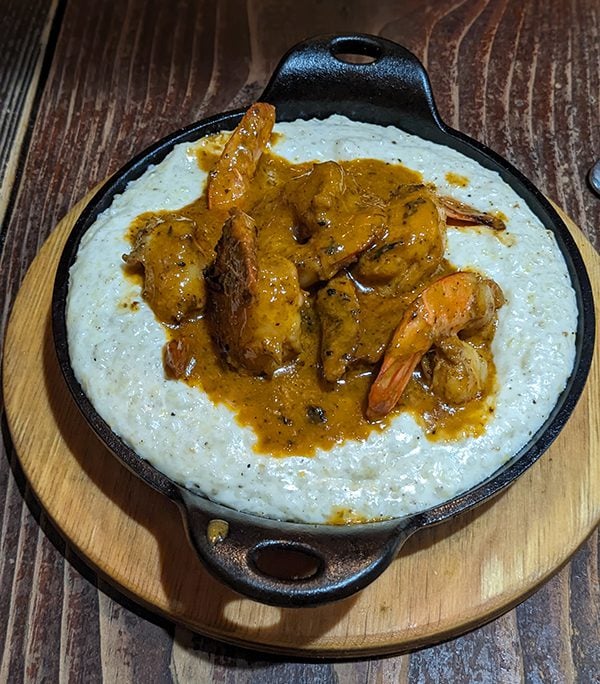 Cellar Door Provisions feels pared-back and austere juxtaposed with Luella's but, I'm telling you, the seasonal menu of simple dishes made with stellar produce is exactly what you need after a few days of Mr Beef and doughnuts.
We ate golden beets with juicy, roasted white peaches, and clams the size of golfballs with cockles, celery and leek. At the bottom of the bowl was a piece of bread, ready and waiting for you, having soaked up that saline liquor. Wines by the glass are highly enjoyable here, but be warned: a couple will take your bill into three figures.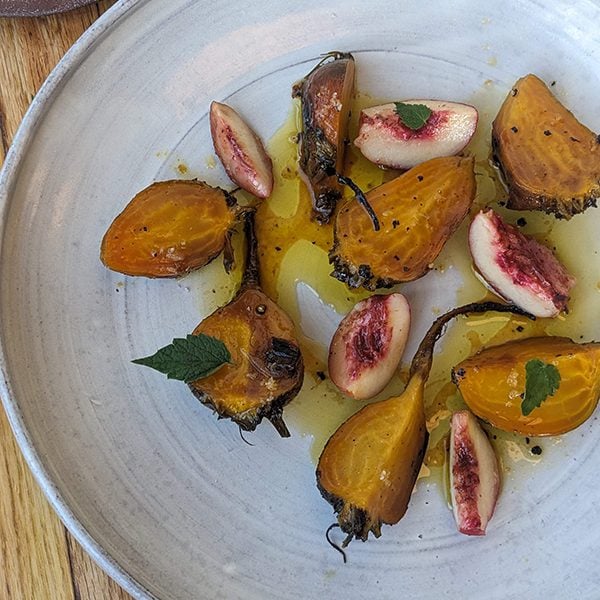 Longman and Eagle is a laid-back bar with a kitchen that punches above its weight. The menu when we visited featured pork chops with peaches and a buttermilk cucumber salad of supreme freshness, while classics like burgers and sloppy Joes (sandwiches of ground beef, onions and ketchup) were coming out of the kitchen like hotcakes.
Etta, with branches in Bucktown and River North, is a spacious and bustling family-friendly joint with a largely Italian menu. A smoky, comforting aroma greets you as you walk in and, when you taste the charred broccoli with anchovy and lemon or the bouncy focaccia, it all starts to make sense. Oysters here are served with a smoky chilli dressing and yellowfin crudo is dressed with coconut and lime – both are examples of why this restaurant is packed, even on a Wednesday night.
Where to find coffee and cocktails
After Lounge (see above) offers expensive but exquisite cocktails, such as a 'ground control', with brown butter bourbon and strawberry, complete with an exploding chocolate to enjoy before you sip (it's nicer than it sounds). The inky blue interiors make for a setting that's particularly special. The Sportsman does an array of brilliantly simple, fruity cocktails and an ice cold $4 High Life beer that might be all you need. For big Cheers! vibes, pay Green Eye lounge in Wicker Park a visit, where you can get $3 cans of Michigan beer.


When it comes to coffee, walking down Chicago's streets with a Foxtrot pumpkin spiced iced latte feels good. For the speciality roasted stuff, it's worth visiting Four Letter Word or any of the coffee shops in Logan Square.
Site-seeing and things to do
If you want to catch casual music at a bargain price and you're a fan of country, pay Carol's Pub in Uptown a visit. It's a little far out (we recommend a taxi) but when you're sipping a Miller and watching some extraordinarily good honky tonk while young and old alike dance until the wee hours, you might just feel like the American Dream is real. If only for a fleeting moment. For blues, Kingston Mines in Lincoln Park is a must – a club that's been going since 1968 and opens seven days a week, often until 4am, offering live blues performances from the best in the game.
The architectural boat tour is worth every penny (we recommend the one by the Chicago Architecture Centre) and offers a 1.5 hour river cruise all throughout the city along the Chicago River, with an in depth history of skyscrapers and the city landscape from a knowledgeable guide. It's at a speed you'd simply never achieve on foot, and you get to admire a remarkable number of buildings up close, as well as learn a lot, like the fact that Jeanne Gang's St. Regis Chicago is still the world's tallest building designed by a woman; or that Bertrand Goldberg's Marina City is affectionally known as 'the corncobs' (it's easy to see why). Chicagoans like to nickname their skyscrapers.
If you're not afraid of heights, the Chicago Sky Deck is a once-in-a-lifetime experience, in which you overlook the entire city from the 103rd floor of its tallest building: the Sears Tower (now known as Willis Tower but don't call it that to any locals). Those brave enough can queue to have their picture taken in the glass booths, replete with window floors that will leave you with shaky legs, but an enjoyable adrenaline rush. If heights aren't for you, the skyline walk by 12th Street Beach also offers beautiful views of the city.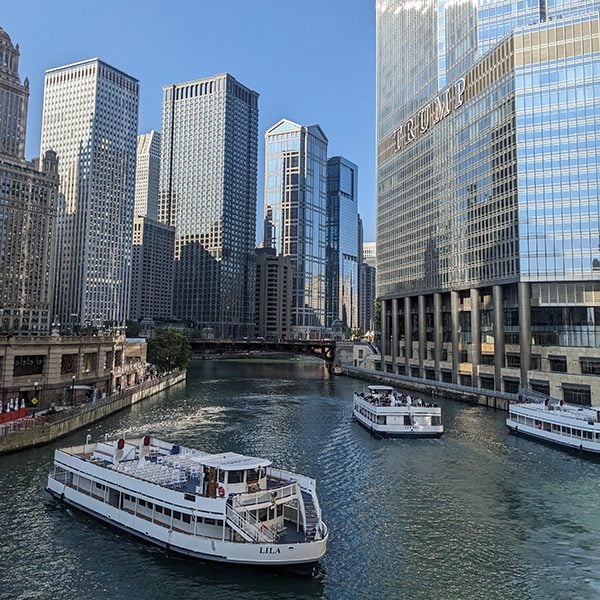 The Art Institute of Chicago houses many famous American paintings which are thrilling to see in the flesh, such as Edward Hopper's Nighthawks and Archibald John Motley Jr's Nightlife. If it's shopping you seek, explore the book shops and thrift stores of Wicker Park on West North Avenue for a great way to spend an afternoon. Avoid Tuesdays and Wednesdays when many are closed. It's worth investing in a weekly travel pass to save money on the CTA trains, because they're so quick and frequent, not to mention thrilling to ride.
Where to stay
Virgin Hotels Chicago is a restored 26-storey building, located in the central Chicago loop on Lake and Clark streets, so it's ideal if you want to stay in the city centre. Step out of your door to watch the handsome L train jangle around the corner. Rooftop bar Cerise offers scarily good views of the city skyscrapers, while restaurant Miss Ricky's downstairs serves good homemade pasta and pizza. Doubles from £244 room only.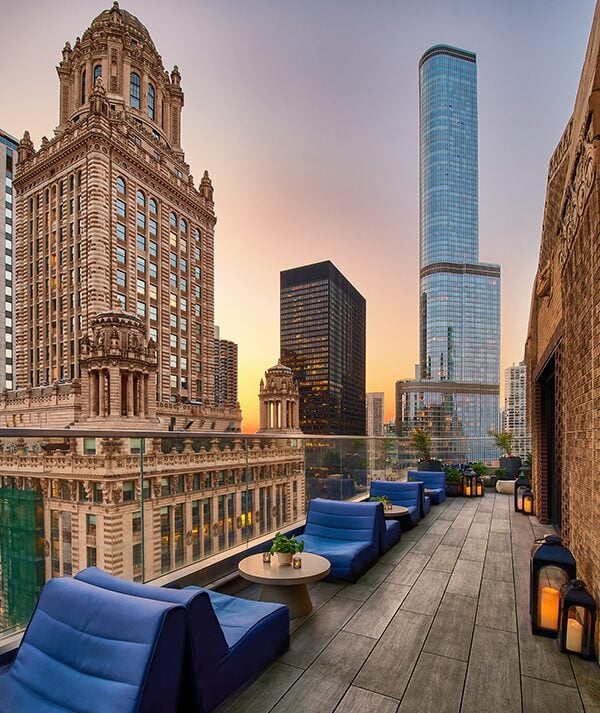 The Godfrey offers a slice of ease in River North, Chicago's bustling inner city district, in walking distance of West Loop and the city centre's attractions. There's a gym and a rooftop bar with a large menu of cocktails, excellent sushi and great city views. Doubles from £115 room only.
Finnair, United Airlines and BA fly direct to Chicago from London, with return flights from £485. Trains to the city centre take 50 minutes and cost around £4.
Subscribe to our magazine
Food lovers, treat yourself this Christmas... Enjoy 12 months of magazines for £29.99 – just £2.50 an issue.
Subscribe
Unleash your inner chef
Looking for inspiration? Receive the latest recipes with our newsletter