Nature's larder? No thanks…
Andrew Webb rants about why he is not a fan of foraging. Give it a read and let us know if you agree in the comments below.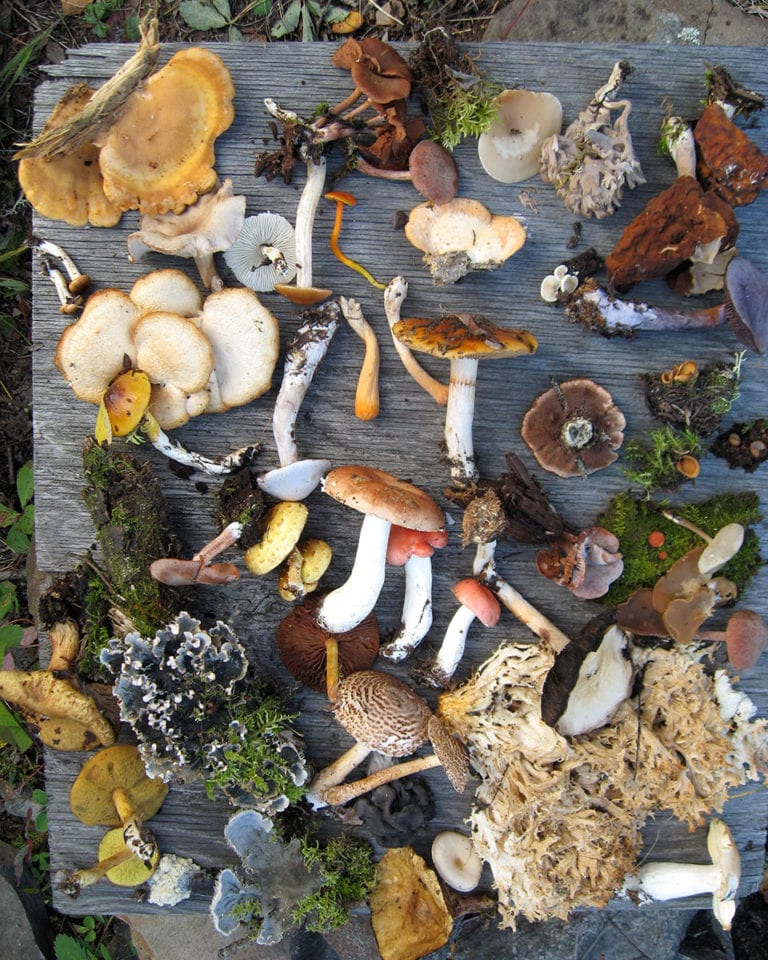 Foraging was all the rage post-credit crunch. Fuelled by survivalist fantasies and a desire to get back to nature after years of decadence, people headed off into the countryside to reap nature's bounty. But after a while who could be bothered with all that travelling out to the sticks? Not time-poor city folk, that's for sure. Thus was born urban foraging or, as I like to call it, shoplifting from your borough council.
I was once on Hampstead Heath in London, where nestling near a rotting tree trunk was what I thought was a truffle. I teased back the dead leaves and gently tried to pick up a… dog poo. Thankfully I was wearing gloves. That's the thing with urban foraging: everything comes with a dressing of urine, car fumes and dirt. Why people spend their time picking weeds in the park is beyond me.
Read any of the bumph on foraging websites and you'll come across claims such as, "Britain's hedgerows are full of edible treats". No they're not. Quality Street chocs are an edible treat; our hedgerows are full of things that need lots of work to get them to resemble anything remotely edible. You'll notice that pretty much everything foraged needs to be put with other normal shop-bought ingredients to make them taste good.
Seaweed, for example, tastes 'wonderful' when fried in bacon fat. Really? I'd wager shoe leather's nice when fried in bacon fat. Pine needle jelly? No thanks, reminds me of bathroom cleaner. And as for hawthorn, it was once nicknamed 'bread and cheese' because, to quote one website, "the leaves sandwiched between slices of bread were once a staple food in the spring". A staple, no doubt, of the starving medieval peasantry who'd just about survived and were succumbing to scurvy. If that weren't enough, roasted hawthorn seeds "make a good coffee substitute". I think I'll stick with Illy, thanks.
But the worst has to be sloes – 'orrible off the tree, they need sugar and gin to make them useful. Last year I made sloe gin, but I still had to go to the supermarket for the sugar and the gin, and you can bet I'd have bought the flipping sloes, too, if they sold them.
There's a dark side to dipping your hand in Mother Nature's cornucopia, too: the possibility of death. In May last year a woman picked death cap mushrooms and stirred them into a can of cream of mushroom soup. She died hours later. Now I'm sure tinned soup could sometimes do with being a bit more mushroomy, but if that comes with the risk of death, I'm happy to take it as it comes, thanks.
Likewise, Nicholas Evans, author of The Horse Whisperer, needed a kidney transplant from his own daughter after poisoning himself with some deadly webcap mushrooms, and he's a knowledgeable countryman who'd enjoyed foraging since he was a boy. It's not just mushrooms, though; one of the most plentiful and tasty-looking roots is that of hemlock water dropwort (Oenanthe crocata), which looks a bit like a parsnip and grows near streams. It contains a toxin that can kill you in three hours.
Foraging, be it urban or rural, is a pastime rife with health hazards that creates extra shopping and more kitchen effort. In my view, it's better to just enjoy a walk in the woods and reward yourself with a proper treat from the biscuit barrel at home.
Are you a foraging friend or foe? We want to hear what you think. Let us know by commenting below.
Subscribe to our magazine
Subscribe to delicious. magazine for HALF PRICE
Subscribe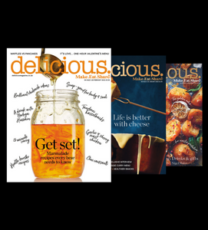 Join our newsletter
Packed with menu ideas, recipes, latest competitions and more...