Never judge a cookbook by its cover
Am uninspiring cookbook cover can hide a world of culinary delights beneath. But what happens when it's the other way around and a promising cover masks a multitude of terrible recipes?
Emma Sturgess tells us why "the amount of shoddy books out there is unforgivable".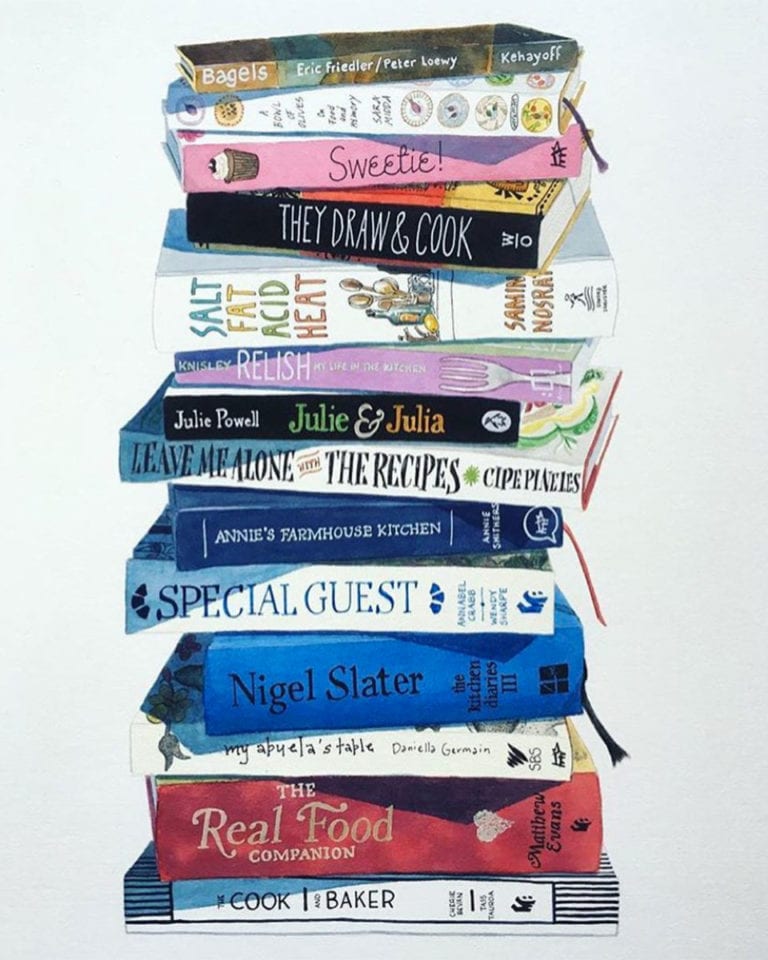 A good cookbook is a wonderful thing. I'm so fond of them I keep having to upgrade my shelving to store them. There are roughly 450 within reach of my desk at home, and as my husband will bitterly attest, that's not all of them. I even have to give some away: the manager of my local Oxfam bookshop worships me, misguidedly, as a kind of benevolent deity.
I have favourites. Jill Dupleix's Good Cooking is the one I'd rescue from a burning building: it's packed with lively, straightforward recipes that really work. I love Catherine Phipps' The Pressure Cooker Cookbook, despite not owning a pressure cooker; the appeal is in the ideas and the writing. Delia's Complete Cookery Course evokes sweet nostalgia and contains the only pancake recipe you'll ever need.

But not all cookbooks are created equal. As part of my job, I review one every week, choosing a recipe to make and eat, then write about it. Many don't make it as far as the kitchen. A bad cookbook has a sound: waft-tut, waft-tut, it goes, as I flick through the pages, clicking my disapproval at poor grammar, dodgy methods, missing ingredients and flabby prose. But I reserve a special level of hatred – equalled only by my feelings about the mouse that recently breached my kitchen and peed in the cupboard under the sink – for recipes that just don't work.
To get the measure of a book, I force myself to follow the method exactly as it's set out. As a result, I've made soggy pizza and rock-hard baked apples and searched a recipe in vain for the halloumi that's in the picture. I've wasted time, calories and ingredients. I've burned my fingers on hotter-than-the-sun caramel when instructed to turn a cake out fresh from the oven, and made biscuit dough that yielded double the promised quantity of cookies. Luckily, they were nice.
'The amount of shoddy books out there is unforgivable''
The odd mistake is understandable – after all, to err is human – but the amount of shoddy books out there is unforgivable. Forking out £20 or more on a new full-colour cookery book is extortionate when you then waste your money on ingredients for doomed recipes. I've had a bit of cookery training, and I know roughly when I'm being instructed to do something stupid. But if you're starting out, a rubbish cookbook might put you off cooking from scratch, with all its pleasures and benefits. And we all expect a book to know better than us – otherwise, what are we going to learn?
This is not a phenomenon limited to the anonymously authored, remaindered books that fill discount shops. Many sexy, big-selling books (by sexy, big-selling cooks) are no friends in the kitchen. And since the celebs shroud their writing practices in secrecy, it's not easy to predict whether the book will be a winner or a sinner, no matter whose smiling, telegenic face is on the cover. It's a rare celebrity chef who has time to write his or her own book.
Some employ fabulous, experienced home economists who write great recipes (step forward, Debbie Major); others don't. Some have excellent ghostwriters and editors; some have mediocre ones. Recipes that originate in restaurant kitchens have to be scaled down or scaled up, and in the process they're often botched beyond repair. Some recipes just aren't tested before they're published – budgets and time are constantly being squeezed.
It's enough – and I would say this – to turn a cook to magazines, where you know that each recipe (including those extracted from cookbooks) is thoroughly tested and amended until it works. But I've got two new bookshelves to fill, and I live in hope. Waft-tut. Waft-tut.
Subscribe to our magazine
Subscribe to delicious. magazine for HALF PRICE
Subscribe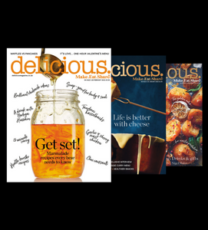 Join our newsletter
Packed with menu ideas, recipes, latest competitions and more...