The 25 best cookbooks of 2022
Every year an abundance of new cookbooks is published. The delicious. team browses hundreds to pick our reads of the month and choose recipes to feature on the delicious. website and in the pages of the magazine.
An even harder task is determining which few are worthy of taking up space on our own kitchen bookshelves, as we can't all house an extensive cookbook library (the dream…).
Editorial director Karen Barnes and feature writer Phoebe Stone have done the whittling to present our favourite 2022 releases, from baking inspiration and ideas to shake up your everyday cooking to personal reflections on food and books that dig deep into a particular country's cuisine. Happy reading…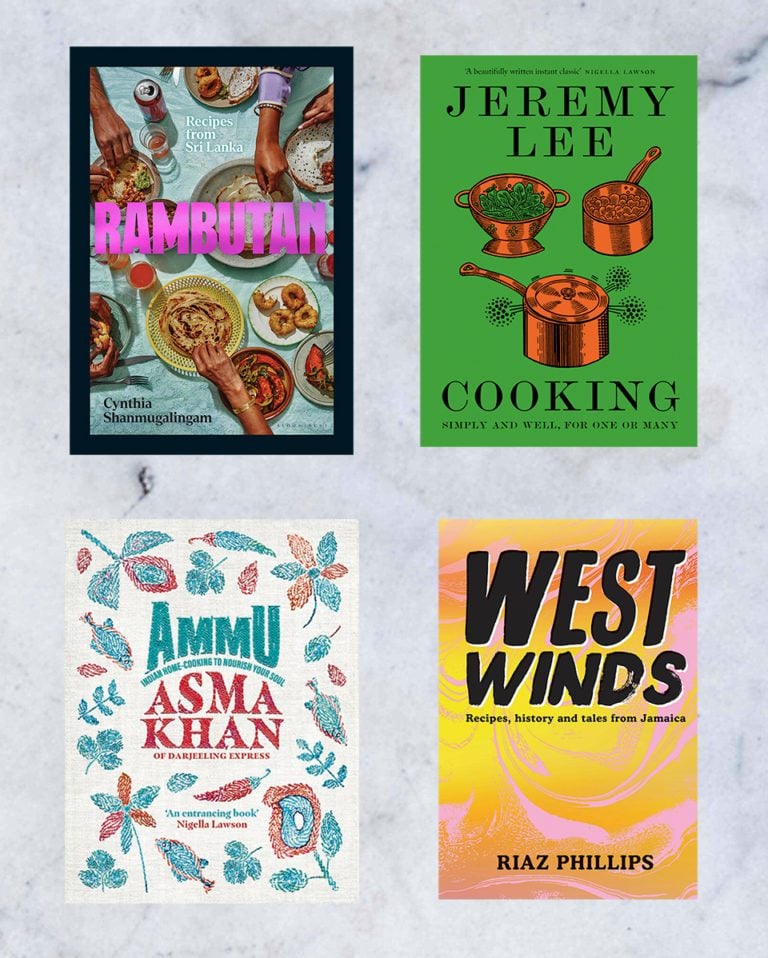 Our top 25 cookbooks of 2022
Book of the year
You can almost smell the vines and feel the heady greenhouse heat in Claire Thomson's tribute to tomatoes of every type and hue. With condiments (chutney, hot sauce, ketchup), classics (gazpacho, patatas bravas, butter chicken) and all manner of pasta sauces and bakes, there's inspiration from around the world. Claire has an evocative yet down-to-earth writing style, and that combined with a stunning cover and vibrant, pin-sharp photography makes a compelling package with recipes so enticing you'll be cooking from the book weekly. Editor Karen has already made six recipes from the book, which says a lot about the enjoyment and usability factor. Top choices: the breadcrumbed tomatoes baked in cream with fried chicken; and the tomato bread and butter pudding with ricotta and mustard. Fabulous. Available to buy online here, Quadrille (£22).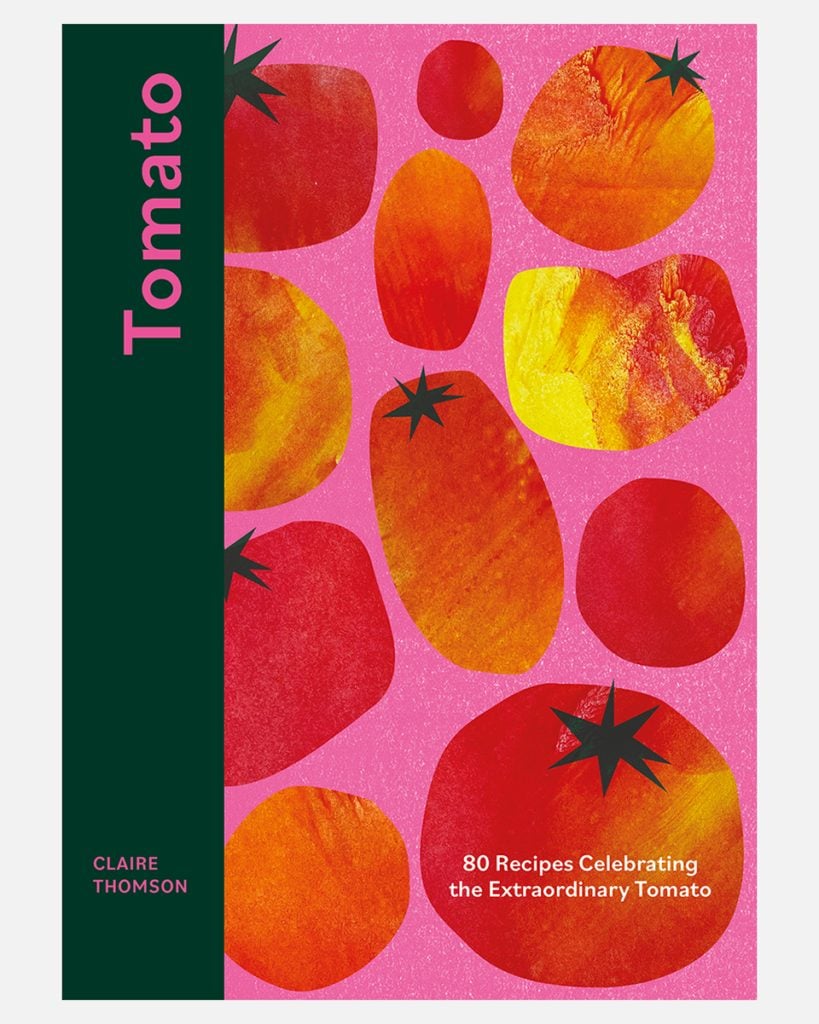 Joint runner-up
As well as turning out some of the capital's finest sourdough, east London bakery The Dusty Knuckle also supports young offenders and deprived youths to become bakers. Its success springs from hard work and great food – not just bread and pastries but inspired sandwiches, salads and soups – all brought together in glossy pages that set the photography bar high. The images have no frippery – this book is all about the glory of the food: the crinkle, the gloss, the bubbles, the layers, the sugar-dusting. Some of the recipes are quite complex (the linseed baguettes, for example), designed for days when you have plenty of time for dough-tending, but there are useful step pictures to guide you through. Other recipes give a simple route to a very satisfying lunch. Available to buy online here, Quadrille (£20).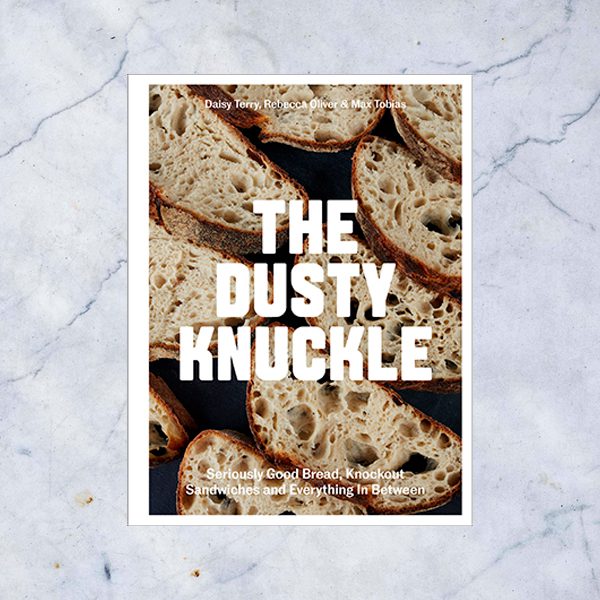 Joint runner-up
Riaz Phillips combines his experiences living in Jamaica and growing up among London's Caribbean diaspora with historical accounts, folk stories and wisdom shared between generations to bring the island's food legacy to three-dimensional life.
From fresh produce feasts at a Rastafari commune to sharing langoustine soup with taxi drivers, the inquisitive spirit of his storytelling is transporting – enhanced by Phillips' own dynamic snaps of the Jamaican food businesses central to daily life there. Recipes such as pepper shrimp (like "spicy crustacean candy") and gizzada (pastry tarts filled with "soft spiced coconut goodness") offer a taste of the place, organised by cornerstones of the cuisine (soups, ferments, seafood and more).
Phillips probes the foundations of Jamaican food – in his words, "an extravagant creolization of human pathways, both chosen and forced, from all corners of the world" – and revels in its variety and ingenuity, all the while documenting his own journey to connect more deeply with his Jamaican roots. This is food writing at its best. Available to buy online here, DK (£25)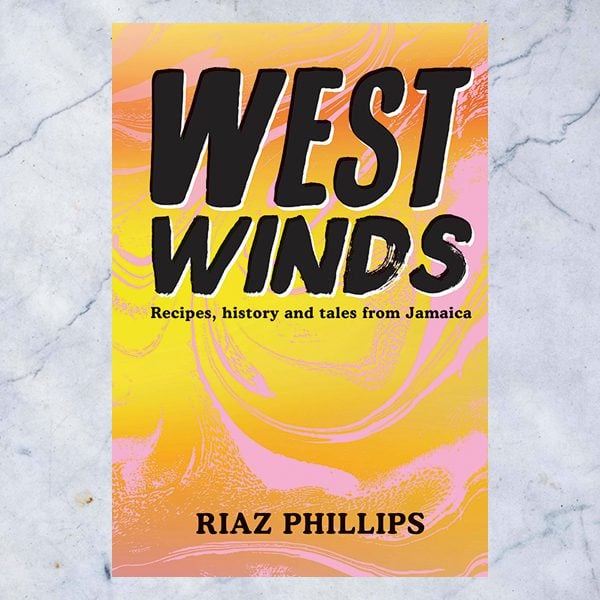 And now for our other favourites, in no particular order…
With the energy crisis very much upon us, a pressure cooker is one of the gadgets of the moment, and with over 200 recipes for soups, roasts, curries, casseroles and puddings, Catherine Phipps' pressure cooking bible will appeal to devotees of the appliance (electric or stovetop) and the curious. Yet to be convinced? Catherine argues a pressure cooker enables cooking from scratch at speed and sustainably, and she has the recipes – all inspiring, from kedgeree to Korean-style ribs – that prove its versatility. We particularly love the fact that many of the recipes have tips and variations, of main ingredients as well as spices and herbs, that encourage and empower the reader-cook to experiment and take the dishes to another level. Available to buy online here, Quadrille (£26).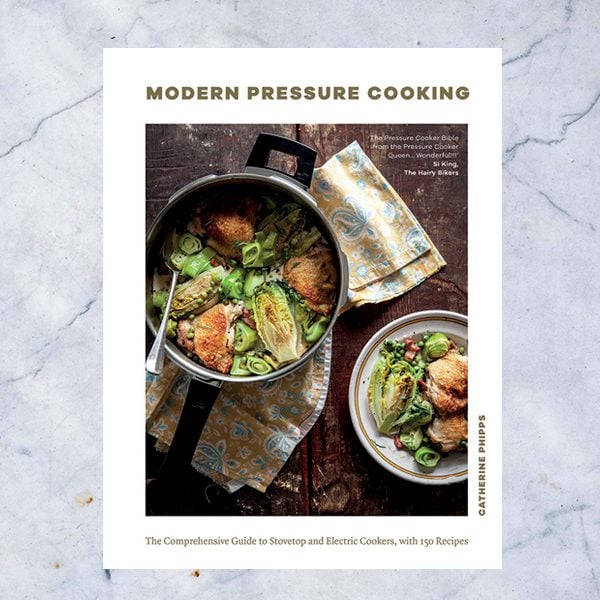 Africana: Treasured Recipes and Stories from Across the Continent
Food writer and TV presenter Lerato Umah-Shaylor captures Africa's diverse essence in her first cookbook, an ardent love letter to a vast continent of flavours. From Moroccan and Tunisian tagines to malva pudding, "South Africa's answer to sticky toffee", Lerato takes you on a personal journey through Africa, bringing her fresh perspective to recipes passed through generations. Coconut fish curry from Zanzibar, poulet yassa from Senegal and smoky jollof from… well, many nations proudly claim that iconic dish and no wonder. There's not a dish here you won't want to cook. Available to buy online here, HQ (£22).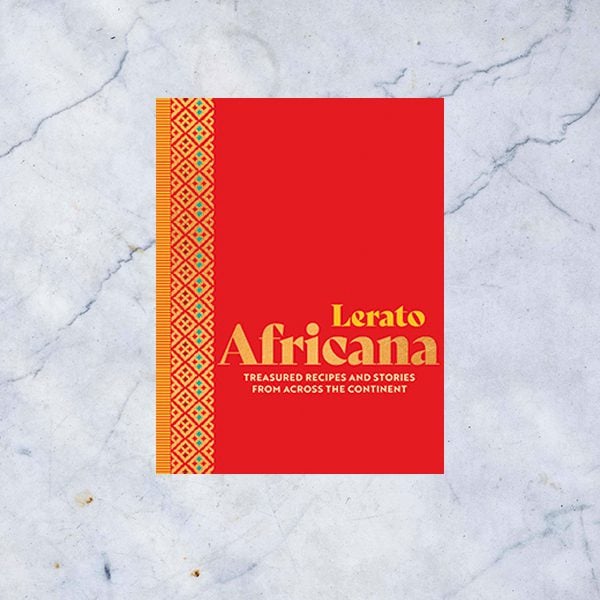 Creative baker Benjamina Ebuehi's latest book leans into the trend of cooking to cater to your fancies while improving your wellbeing, with more than 70 rewarding recipes to answer sweet and savoury cravings. Intriguing flavours (goose-fat potato focaccia, chamomile lemon buns) and serene photography make this a book bakers will adore browsing. Available to buy online here, Quadrille (£22).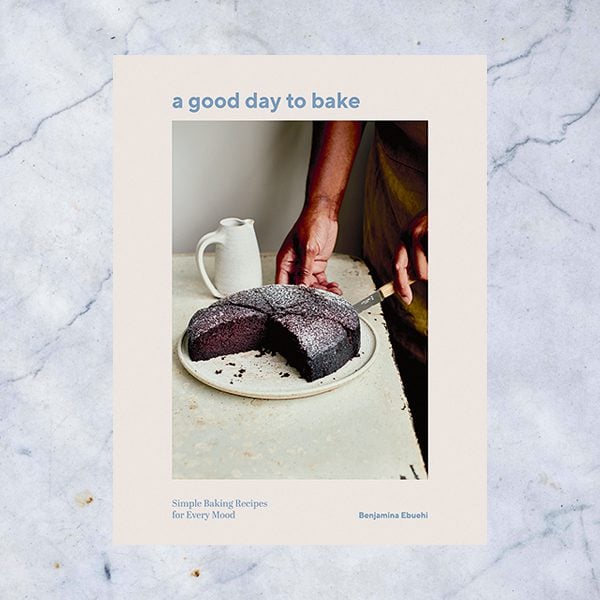 Bristol-based charity 91 Ways to Build a Global City, named for the number of languages spoken there, uses food to build local connections. Founder Kalpna Woolf brings together the community's recipes, such as Guyanese lamb curry or 'Brizzle' prawn cocktail, and the stories behind them in this warm-hearted, repertoire-expanding read. Avaialble to buy online here, Meze Publishing (£22).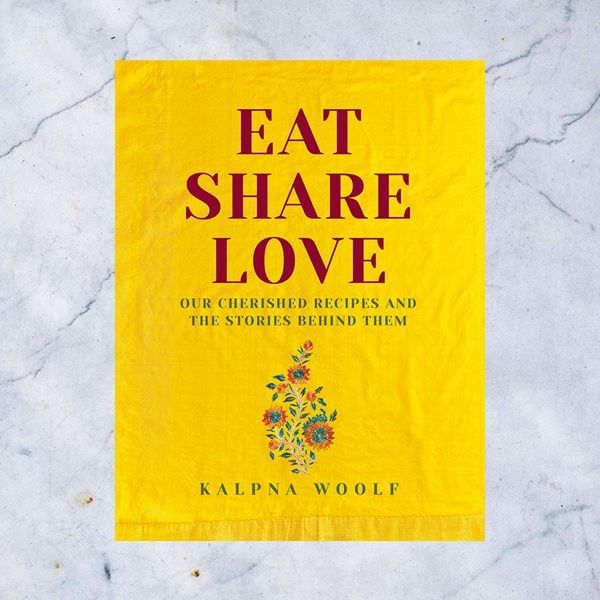 Taste Tibet: Family Recipes from the Himalayas
Cook Yeshi Jampa grew up in eastern Tibet and now runs Taste Tibet restaurant in Oxford with his wife, Julie Kleeman. Their fascinating debut details rural life in the region and its food philosophy, featuring characterful photos of Yeshi's family. His approachable recipes include traditional breads, noodles and momos, plus dishes inspired by his time in India. Available to buy online here, Murdoch Books (£25).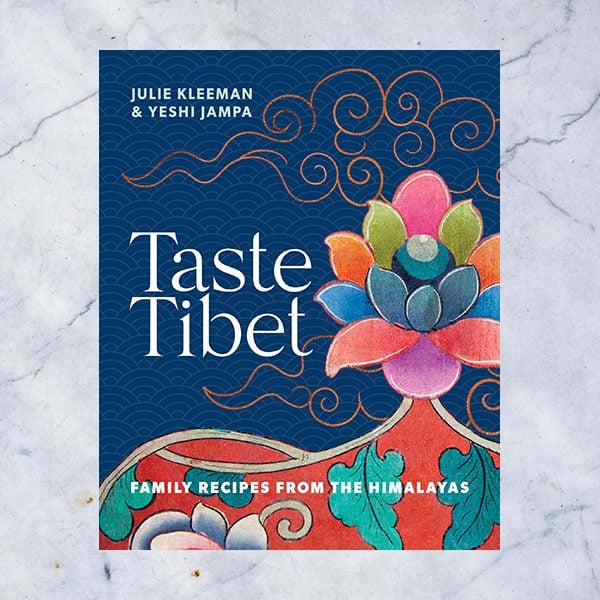 Much has been written about the therapeutic power of cooking. This book makes it real. It's the life-affirming story (with recipes) of how daughter and father Kitty and Al Tait came to launch The Orange Bakery in Watlington, Oxfordshire, and how the act of baking bread helped Kitty overcome her debilitating anxiety. It's a book to warm heart and soul – and satisfy the stomach. Available to buy online here, Bloomsbury (£20).
Meaning 'mix' or 'blend' in Spanish, Mezcla is Ixta Belfrage's 'unapologetically fusion' solo debut (she co-authored Flavour with Ottolenghi in 2020) and influenced by her Italian childhood, Brazilian mother and Mexico-based family. The imaginative results – such as piri piri tofu over 'crispy crispy' orzo and prawn lasagne with habanero oil –promise to reboot your recipe repertoire. Avialable to buy online here, Ebury Press (£26).
Cynthia Shanmugalingam's portrait of Sri Lankan food is full of personality, coupled with mouthwatering recipes for curries, sambols (coconut side dishes) and more from family, friends and her time spent in the country. Cynthia was raised in the UK by Tamil parents, and her essays on the cuisine's hallmarks reveal deeper truths about Sri Lanka's history and her family's relationship with the country. Her voice is powerful. Available to buy online here, Bloomsbury (£26).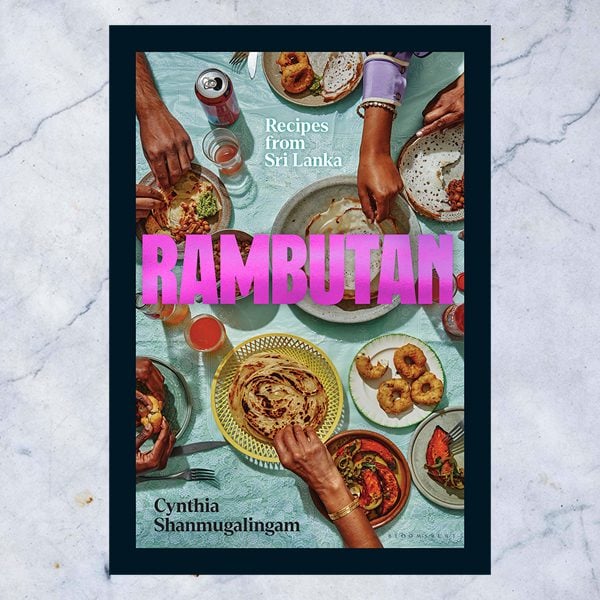 Ukrainian food writer Olia Hercules explores cooking to comfort and connect, with snippets from the author and other writers and cooks on their most potent food memories scattered throughout. Recipes span Olia's life in Ukraine, Cyprus, Italy and the UK (a London neighbour's Bengali chicken roast, a Ukrainian-Armenian aunt's cabbage pie), and are sure to please home cooks everywhere, with tips on using leftovers and links to technique videos, too. Both intimate and useful. Available online here, Bloomsbury (£26).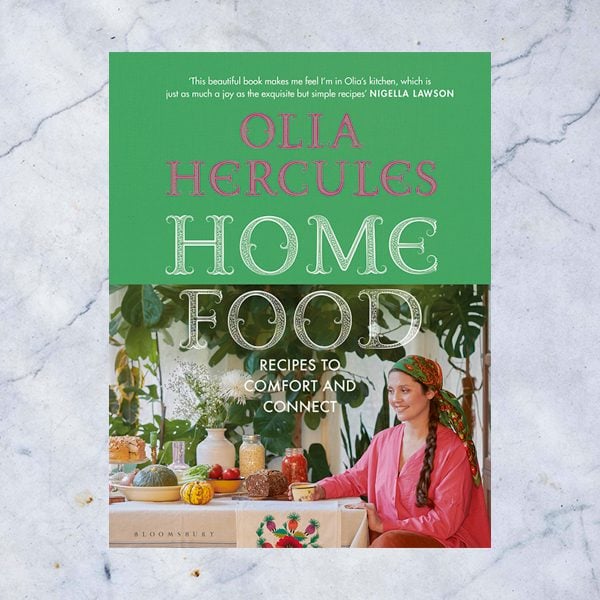 A dozen chapters, each dedicated to a different use for (and reason to love) this transformative foodstuff. "Butter is about taste and pleasure," writes Olivia Potts, then proves the point with diverse sweet and savoury recipes (all crave-worthy), alongside butter-based staples such as hollandaise and puff pastry. Among the pages you'll find anecdotes, historical nuggets and admirable calls to action – Potts talks about the importance of buying good quality butter from welfare-minded farmers, and argues for an end to the tired 'butter/ fat is bad for you' myth. Available to buy online here, Headline Home (£26)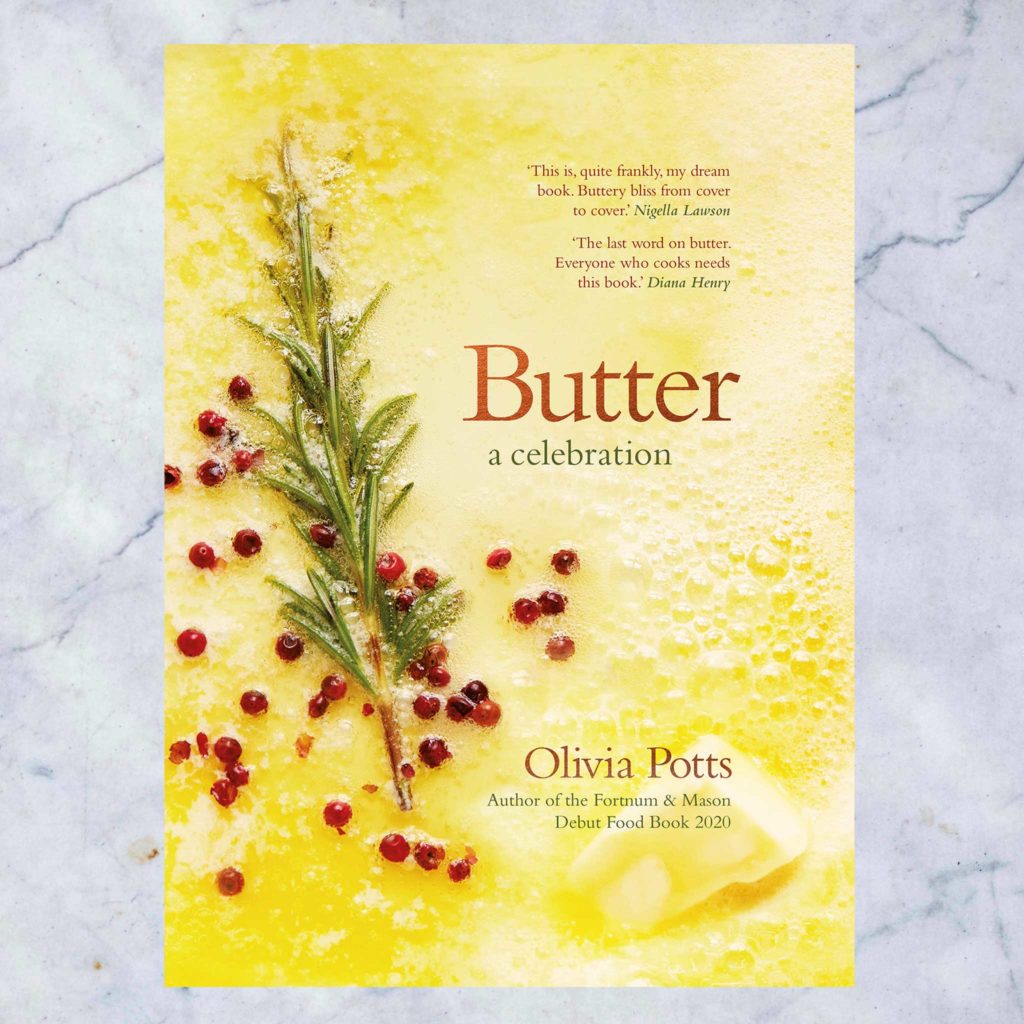 Motherland: A Jamaican Cookbook
'Out of Many, One People' is Jamaica's motto, writes Melissa Thompson, and this book brings that saying to life – through food. Thompson was brought up in Dorset and made her first trip to Jamaica, her father's home island, as an  adult. She evocatively describes her early sense of yearning for a place she didn't yet know, and how food can connect people across time and place. Motherland is, in part, a beautifully eclectic collection of recipes that reflect the African, Asian, Indigenous and European roots of Jamaican food. Yet Thompson doesn't flinch from writing about the harsh realities of Caribbean history, the horrors of the slave trade and indentured servitude and the long lasting legacy of colonialism. A thought-provoking book. Available to buy online here, Bloomsbury (£26)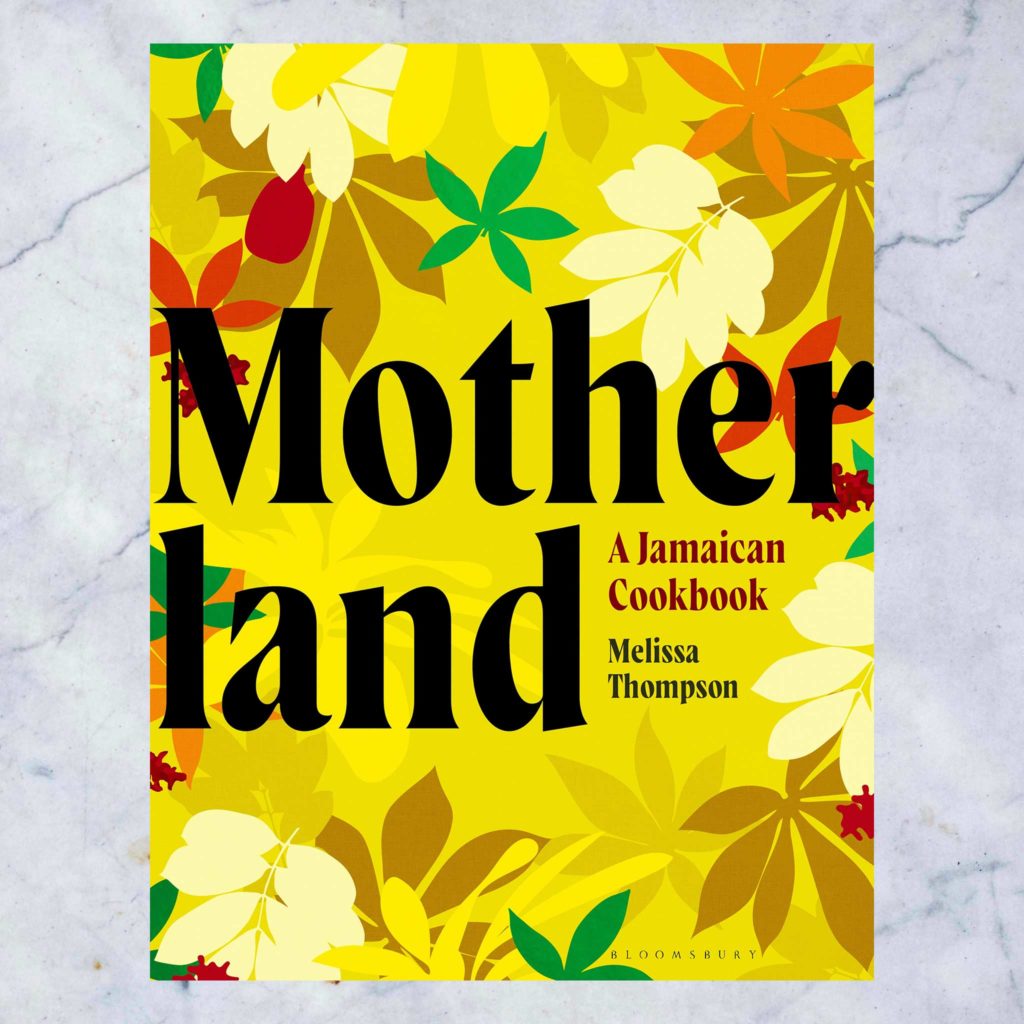 Mark Diacono's latest book is filled with recipes that are simple to make, yet give you that 'Wow, I made this…' feeling of accomplishment when you tuck in. It will teach you fresh uses for old standbys (cumin, black pepper) and is likely to introduce you to a few new spice-cupboard friends as well (verbena berries, kokum). A book to cook from through the winter, filling your kitchen with the warm scent of spice. Available to buy online here, Quadrille (£25)
Forget fancy fondant icing: at Exeter's The Exploding Bakery, it's all about 'naturally banging cake' made with quality butter, chocolate and fruit. Owners Tom Oxford and Oliver Coysh's handsome, one-size traybake recipes (over 60 of them) will appeal to the flavour-over-fussiness baker. Think 'marmalade on toast' brownie and apricot and white chocolate flapjack. Yes please. Available to buy online here, Quadrille (£15)
Cooking: Simply and Well, For One or Many
Farmer's market fans will find a kindred spirit in Jeremy Lee, chef-proprietor of Soho's Quo Vadis, where the cooking is "quintessentially British in a manner most modern". His long-awaited first book combines recipes and stories, charmingly detailing the privilege and pleasures of cooking with quality produce, with chapters on his kitchen mainstays including pies, salsify, frangipane and more. Illustrations by John Broadley add to the book's allure. Available to buy online here, 4th Estate (£30).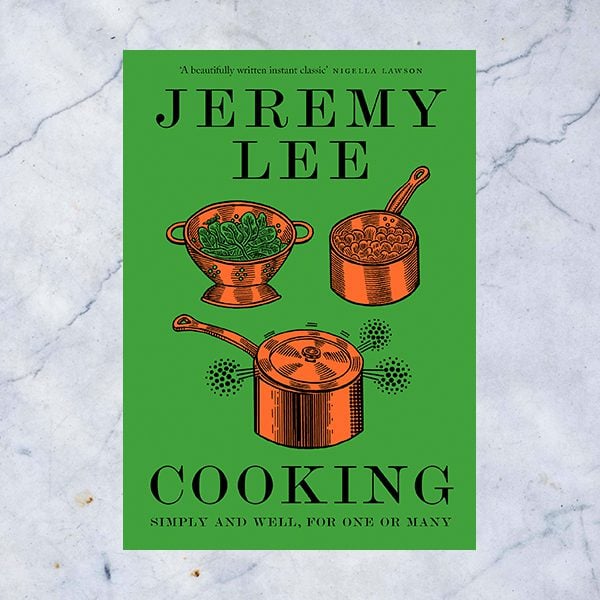 Wok cookery is a timely subject, given stir-frying's fuel efficiency and ability to magic a meal from meagre ingredients, and British-Chinese chef Jeremy Pang has distilled 10 years of teaching at his Covent Garden cookery school into this book. Learn to season your implement, steam and deep fry with it, and master 'wok hei' – the manipulation of air and heat that delivers perfectly cooked, smoked-tinged results. Jeremy prefaces chapters on Chinese, Thai, Vietnamese, Singaporean and Malaysian, Indonesian and Pinoy, and Korean and Japanese dishes with key flavours, approaches and similarities – making this an approachable introduction to cooking East and South East Asian cuisines. The emphasis is on knowledge as much as (mouthwatering) recipes; the 'wok clock' method alone (organising prepped ingredients in order of use) is lifechanging. Available to buy online here, Hamyln (£20)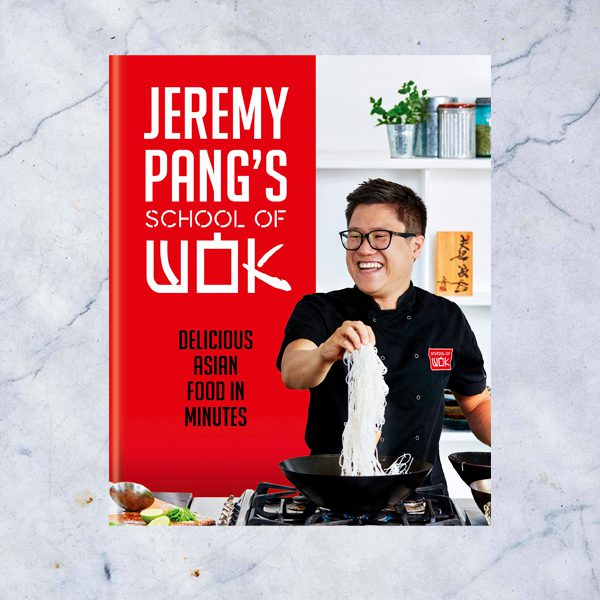 Outside: Recipes for a Wilder Way of Eating
Regular delicious. contributor Gill Meller is known for his pared-back, produce led food and his latest is a paean to his inspiration: the outdoors. Cooking and eating beyond the kitchen, he argues, connects us with food, nature and ourselves – but you don't need loads of kit or acres of countryside to benefit. Photographed al fresco, recipes sing with characterful ingredients and are organised by adventure, such as cooking over fire (pheasant curry with naans); dishes to prepare and/or enjoy outside; and foraged ingredients (wild garlic polenta with crispy stinging nettles). Gill's lyrical words on formative outdoor experiences, combined with Andrew Montgomery's landscape photography, will make you yearn to pull on your walking boots. Available to buy online here, Quadrille (£30)
Ammu: Home Cooking to Nourish your Soul
Asma Khan, chef-proprietor of London's Darjeeling Express, movingly chronicles how she learnt to cook after moving from India to the UK. Dedicated to her Ammu (mother), this book is also an insight into where Asma, known for her restaurant's all-female brigade of home cooks, got her fire. Her mother started a catering business in the 1970s and in a society that favoured sons never made her second-born daughter, Asma, feel second best. Replete with family photographs, recipes and memories from Asma's youth in Calcutta, including dishes from her parents' home regions, the book lets the reader in on what feels like an heirloom. Asma reveals how food binds her to her family and heritage – and is a tool t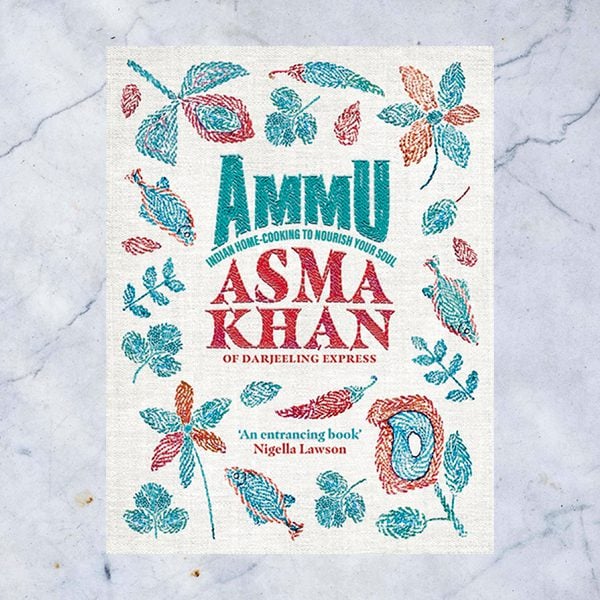 o forge forwards, too. Available to buy online here, Ebury Press (£26)
Seared: The Ultimate Guide to Barbecuing Meat
Dream of barbecuing the perfect brisket? Fire cooking expert Genevieve Taylor (who runs classes in Bristol) equips readers with the knowledge to cook any cut of meat over coals to its best advantage. With a digestible dose of science, she explains the importance of the Maillard reaction, the physics of heat and how the structure of different meats and cuts determines their treatment. There's also sound advice on planet-friendly fuel and produce, with recipes for rose veal, rabbit and goat alongside old favourites. From reverse searing to smoking, then braising, key techniques are illustrated in flavour packed recipes with world influences. Tandoori venison kebabs are on the must-cook list. Available to buy online here, Quadrille (£20)
Nistisima: The Secret to Delicious Vegan Cooking from the Mediterranean and Beyond
The Socrates quote that begins this book reads 'Eat to live, not live to eat' – but do not be deceived! Pleasure takes centre stage in the sunshine-filled recipes that follow, which have a nourishing vitality all the same. Food writer Georgina Hayden is of Greek Cypriot heritage and the Greek word 'nistisima' means food eaten during the Orthodox church's times of ­fasting – dishes that in the main avoid animal products, so many of them happen to be vegan. Drawing on recipes developed over the centuries in the Med, Middle East and Eastern Europe, Georgina has collected bakes, sides, suppers and puds (all plant-based) laced with layers of flavour and dollops of love. You'll find old chums like tabbouleh and meet new friends such as Serbian ajvar (a roasted red pepper relish) and "astonishingly tasty" briam (Greek roasted veg). Available to buy online here, Bloomsbury (£26)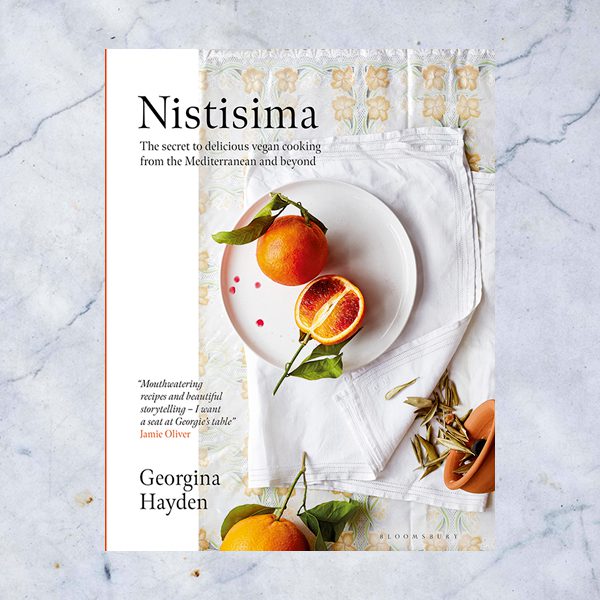 Karan Gokani is co-founder and creative director of Hoppers, and this exuberant book showcases the Sri Lankan dishes served at the cult London restaurant group, which has three sites. A joyous array of recipes – tamarind prawn curry, goat-stuffed roti, deep-fried mutton rolls – flood the pages, giving off virtual whiffs of jaggery, coconut, dried shrimp and heady, warming spices. In a book that bursts with energy and colour, Karan's passion for South Indian and Sri Lankan food virtually scorches the page, with travel tips and a guide to larder essentials, too. Available to buy online here, Quadrille (£30)
Anyone who's ever gazed uninspired into their fridge crisper drawer will see River Cottage Executive Chef Gelf Alderson's creative recipes as manna from foodie heaven. The recipes and photography pulse with life, and you'll be reinvigorated by punchy flavour combinations that reveal a tantalising new world of veg-centric deliciousness; think celeriac, rhubarb, hazelnuts and parsley or parsnip, chicory, orange and prunes. Gelf redefines the very idea of 'salad' with dishes radiating an eat-me-now quality rarely associated with the word. Available to buy online here, Bloomsbury (£20)
Tava: Eastern European Baking and Desserts from Romania & Beyond

Our first reaction to food writer Irina Georgescu's second book, Tava? Googling 'flights to Bucharest'. Our second? Donning pinnies in a frantic urge to start baking. Such is the inspirational power of a book that's destined to put Romania slap bang at the heart of the baking map. Irina tells the story of her homeland's rich cultural heritage through glorious sweet and savoury bakes, laced with ginger, saffron, orange blossom, sage and rum. You'll find Jewish fritters, Armenian pastries and Saxon pies within its pages ­– and almost smell their delightful aromas as you turn them. Available to buy online here, Hardie Grant (£27)
PLUS Beyond recipes: a few great foodie reads…
Angela Hui reflects powerfully on growing up between two cultures behind the counter of her parents' Welsh valleys Chinese takeaway, confronting the challenges she and her family experienced. Recipes conclude each chapter, including off-menu dishes her family enjoyed together and classic favourites from the Chinese takeaway – a British high-street institution. Available to buy online here, Trapeze Books (£16.99)
First published in 1845, Eliza Acton's Modern Cookery for Private Families is one of the UK's earliest cookbooks. Admired by cooks from Elizabeth David to Delia Smith, it's the inspiration for Abigail Abbs historical fiction novel. Bringing the flavours and trials of Victorian England vividly to life, Abbs imagines how cookery novice Eliza turned her talents from penning poetry to recipes, aided by a teenage scullery maid. Available to buy online here, Simon & Schuster (£14.99)
The Food Programme: 13 Foods that Shape Our Worlds 
Alex Renton delves into the stories behind staples such as chicken, rice and cocoa in the fascinating first book from BBC Radio Four's The Food Programme. Available to buy online here, BBC Books (£16.99)
The Year of Miracles: Recipes to Save Your Life    
Tracing the seasons after the death of her partner, Ella Risbridger's memoir with- recipes makes a case for the almost magical power of food, friends and nature. It's full of warmth – and recipes that feel like a hug. Available online here, Bloomsbury (£22)
Red Sauce Brown Sauce: A British Breakfast
Felicity Cloake cycles the British Isles on a 'breakfast odyssey', trying everything from chilli omelette to whisky porridge. She meets kipper and marmalade producers, and even a baked bean museum owner. A great lark with food for thought, too. Available to buy online here, Mudlark (£16.99)
Notes from a Small Kitchen Island
delicious. columnist Debora Robertson's second book is as much about the stories as it is about recipes, matching eloquent, often amusing essays and anecdotes with dishes that will entice you into the kitchen faster than you can say 'negroni marmalade'. There's a mix of tradition and new here, but every recipe illustrates a viewpoint on topics as wide-ranging as the power of cake to why brunch and picnics are never a good idea. We're not saying you'll agree with her – but you will want to cook every recipe. Available to buy online here, Michael Joseph (£26)
Girly Drinks: A World History of Women and Alcohol      
Pink fizzy wine, skinny margaritas… "When did we start roping off certain types of booze with a pink frilly ribbon and condemning them as girly drinks?", asks US writer Mallory O'Meara. She romps through the colossal – but never before collated – history of women and alcohol, probing what it meant for women to brew, distil, shake and sip through the centuries and around the world. Meet figures of the times who used booze to their own ends, from Cleopatra to prohibition bootlegger Cleo Lythgoe, in this intoxicating (sorry!) read. Available to buy online here, Hurst & Company (£14.99) 
Miranda Yorke compiles a second instalment of monthly menus, star ingredients and essays echoing the seasons with the help of a roster of talented cooks, chefs and food writing stars, including Asma Khan, Gill Meller, Diana Henry and Nik Sharma. A wonderful gift for the new year. Available to buy online here, Pavilion (£22)
Culinary legend Albert Roux finally started to write his memoirs in 2019 but died in 2021 before the book was finished. Now, thanks to the input of many, the work is complete. Albert's voice is strong and clear: a glimpse of life during World War II, a move to England, his life as a chef to the Cazalets (Peter Cazalet trained racehorses for the Royal family), then on to become one of the top chef-restaurateurs of his generation. The pages are alive with anecdotes and memories. A must for those interested in the Roux family dynasty. Available to buy online here, Weidenfeld & Nicolson (£22)
And finally… 3 too good not to mention
The re-release/new edition of the acclaimed The Book of Jewish Food by Claudia Roden, one of the foremost food writers of our time. If you don't already have this on your bookshelf it needs to be there. Penguin, £30
Sabrina Ghayour's Persiana Everyday: as with all Sabrina's hugely popular books, this is practical, down to earth and a delight from first page to last, packed with recipes that will appeal to novice and experienced cooks alike. (Aster, £26)
Ottolenghi Test Kitchen Extra Good Things: need we say more? The second book from the OTK team, bursting with colour, flavour and so many recipes you'll want to cook – every one a winner. Available to buy online here, Ebury Press £25
Words by Karen Barnes, Phoebe Stone, Susan Low & Helen Renshaw
Subscribe to our magazine
Food lovers, treat yourself this Christmas... Enjoy 12 months of magazines for £29.99 – just £2.50 an issue.
Subscribe
Unleash your inner chef
Looking for inspiration? Receive the latest recipes with our newsletter