The beer brewed for 35,000ft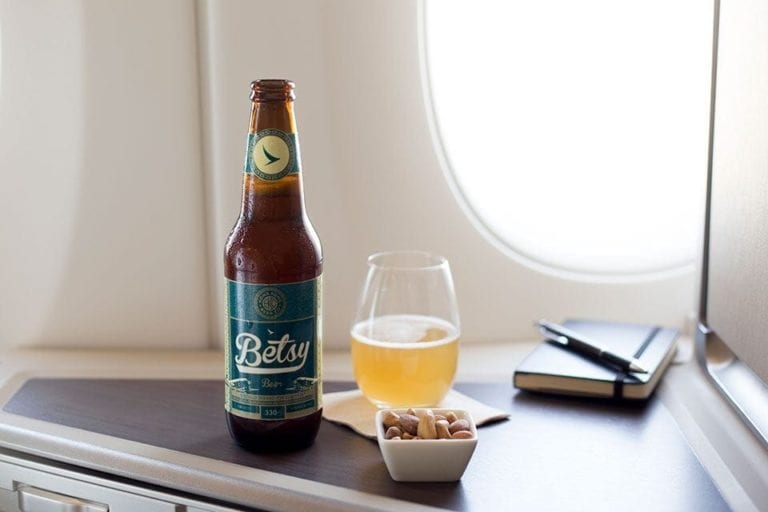 By Leslie Dunn
In the never-ending quest for new gimmicks in the world of beer marketing, the Hong Kong airline Cathay Pacific, in conjunction with Hong Kong Beer Co, has soared above the competition.
Its new in-flight beer, Betsy, is 'the world's first hand-crafted bottled beer brewed to be enjoyed at 35,000ft'. As USPs go it's hard to top – and hard to disprove, since to drink it at 35,000ft you'll have to take a business class Cathay Pacific flight to Hong Kong.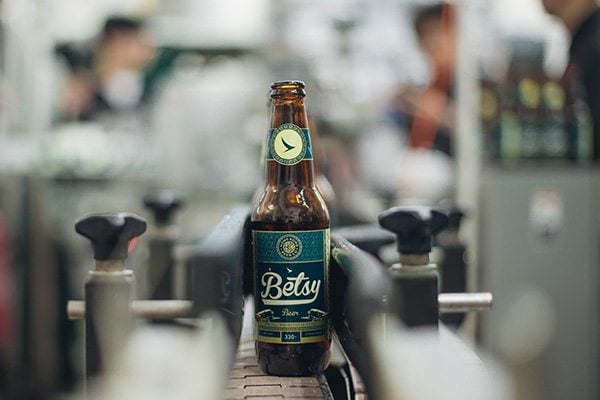 My expenses don't really run to that kind of thing (a National Express to Birmingham, maybe…) so I did the next best thing and necked it in the delicious. office, which occupies the heady heights of the third floor, in London SE1. To get a bit closer to international airspace, I drank it standing up.
The thing we all know about airline food (apart from the obvious) is that it has extra salt added to it, because, so the scientists say, we can't taste so well in a dry, pressurised environment. Therefore, even in my lofty eagle's perch in Borough, I was expecting the beer to taste salty. It didn't though.
I'm not sure I could taste the dragon eye fruit (whatever that is) or New Territories honey that are in the brew, either. I still liked it, though.
It's a wheat beer (like Hoegarden), so it's hazy. It's quite sour, down here on earth, but not in an unpleasant way. It is a bit thin though. Does it thicken up there above the clouds? I'll never know…
Looking at the press release, I see that the beer is 'carbonated 10 per cent higher' than other beers, presumably to make up for its lack of saltiness. That would explain the massive burp that made the whole office look at me. Yes, it was definitely that extra carbonation. Definitely not me…