The best new drinks to take on a picnic
Now that the weather is finally starting to brighten up and restrictions are showing signs of easing, we can feel the lure of the picnic calling. From canned cocktails and wines to mini kegs and soft drinks suitable for all ages, there's something for everyone to keep the park picnics interesting this summer.
We've previously brought together our very best picnic recipes for your perusal, so read on for the perfect portable drinks to accompany them.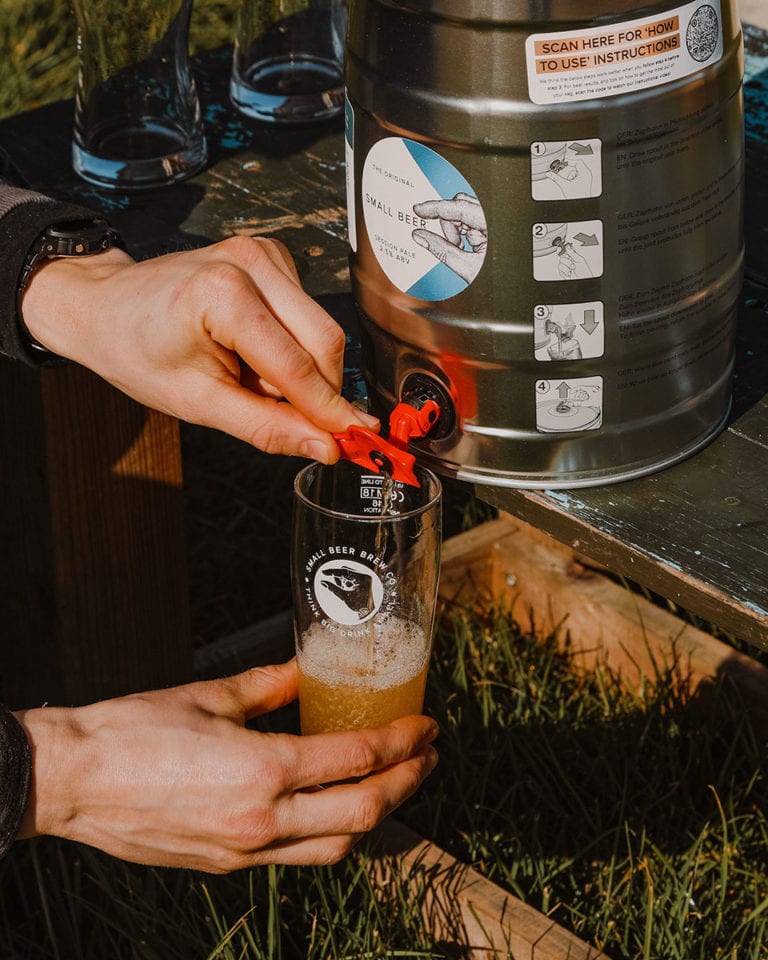 Once you've browsed our picnic recipes and done the hard work of deciding what is going to be your meal of choice (will it be a quiche or a grazing board – or perhaps an array of special salads?) – the next task is to choose what to drink with it all. Read on for our ideas for everyone, including kids, non-drinkers, and plenty of tipples to choose from too…
15 of the best drinks to take on your picnic
We love Summer Wine from Shop Cuvée: the 'IT' wine of rosés for 2021 it seems. The Gamay Rosè was a creation conceived with author Raven Smith, with a straightforward motive: to encapsulate the summer we have all been waiting for in one bottle. The low intervention wine is bright, fresh and juicy and is delicious served cold, perhaps to an accompanying soundtrack of the wine's musical namesake? Available from Shop Cuvée (£19 per bottle).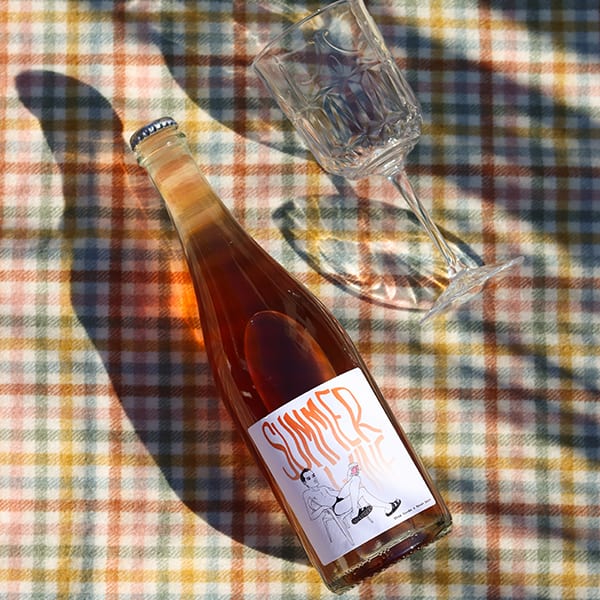 When the juice is this good, who needs booze? New brand Wildpress use heritage British varieties of apple from sustainable orchards around the country. There are a range of blends, from the strikingly punchy Somerset Haze, to the bright and tangy variety from Shire Farm in Lincolnshire. These are perfect enjoyed straight or with a little ice and soda to make the bottle stretch. Kids'll love it. Available from Wildpress Juice (£4.50 per bottle).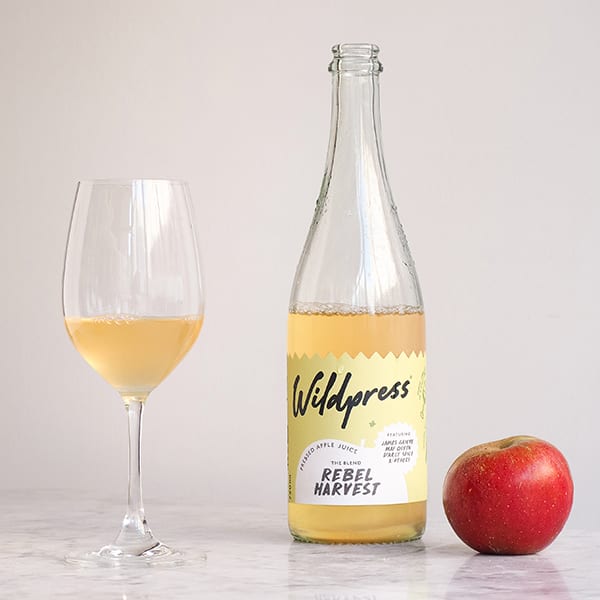 Bring the joy of draught to the park with these two session-strength beer styles in a 5L keg format. These recyclable kegs make for a kind of centrepiece for outdoor dining, bringing a sense of celebration to your picnic. Choose from the mouthwateringly juicy session pale or a refreshingly rich amber steam – both are below 2.8% and showcase great depth of flavour. Available from Small Beer (£24.50 each).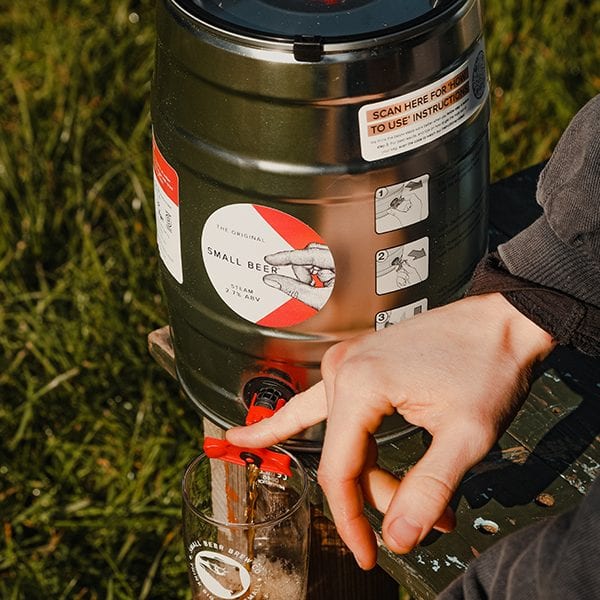 LoneWolf x Regal Rogue cocktail pouches
We were really impressed with these prepackaged cocktails from LoneWolf and Australian quaffing vermouth brand Regal Rogue. Inside the box are 4 lightweight cocktails: a negroni, passionfruit martini, a classic martini and a sour. Each one is perfectly balanced to up your park drinks game. Available from Brewdog (£20.95 for 4 100ml pouches).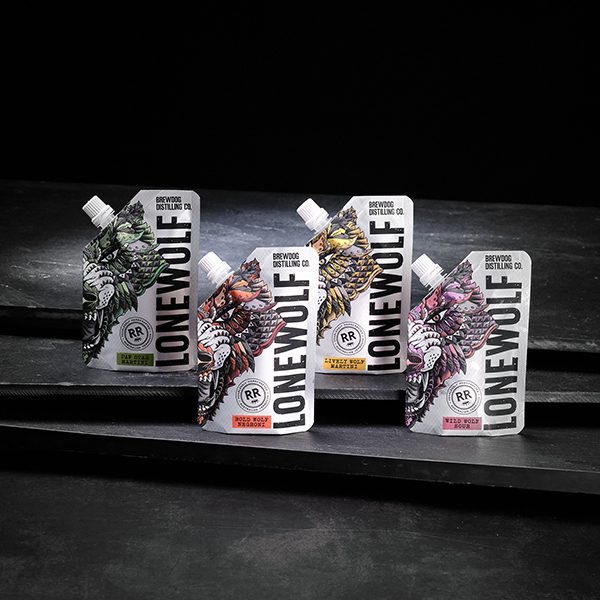 Kiss of Wine's Nebbiolo in a can
Wine, in a can? You better believe it. Kiss of Wine's new set of six wines in cans is impressive. One of our favourites is their slightly tart Italian Nebbiolo, with cherry notes. Available from Kiss of Wine (£29 for 6 x 250ml mixed cans).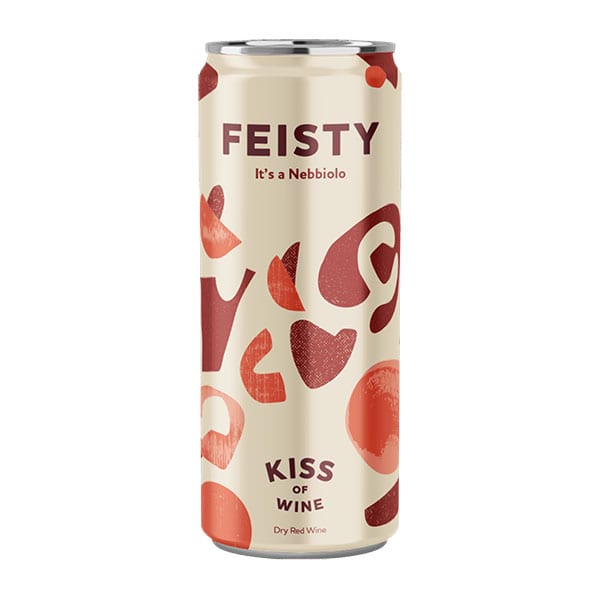 If soft drinks are your jam, get to know the new launch from Belvoir. Flavours include sparkling elderflower, raspberry lemonade, sparkling apple, and ginger beer, and all are made with real fruit juices. These are the perfect not-too-sweet soft drink for when you want a cool and refreshing beverage in the sun. Grab a pack for picnic baskets or walking backpacks, these are top drawer. Available from Sainsbury's (£4.95 for 4 x 250ml mixed cans).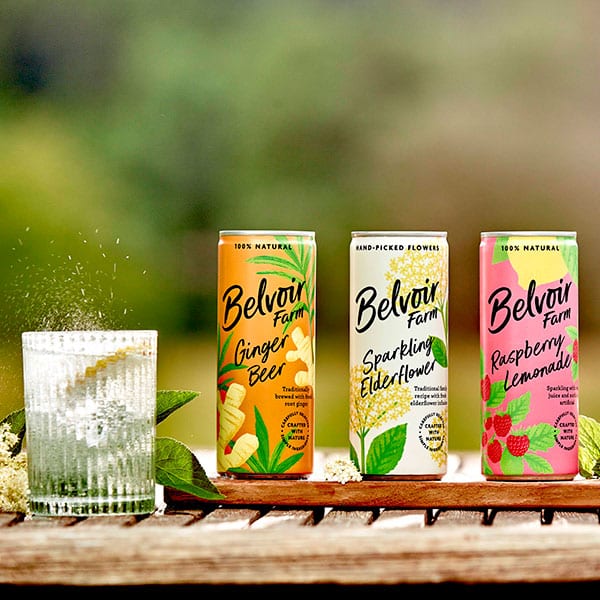 Shandy Shack's elderflower lager top
Do you love a lager top? Then you're in luck: your picnic no longer has to be without your favourite pub tipple. Shandy Shack was founded by 3 friends, including 2 NHS doctors who were hankering after a less alcoholic alternative to high ABV beers. Their elderflower lager top comes in at just 2.5% ABV, with 105 calories per 330ml, and tastes zingy and refreshing, as all good lager tops should. Available at Shandy Shack (£24.95 for 12 cans).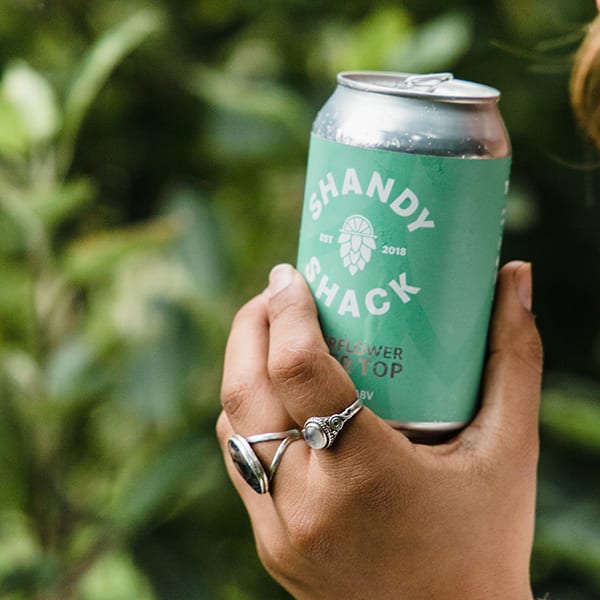 For those after a cocktail without the effort, Sipful have the answer. Their blood orange mimosa is the ideal refreshment for a hot day. As is the peach bellini, mixed using organic Spanish white wine with all natural peach juice: it's the real deal. Enjoy cold, straight from the can. Cocktails can be purchased as 4 or 12 packs for nationwide delivery. Available from Sipful (from £14.95).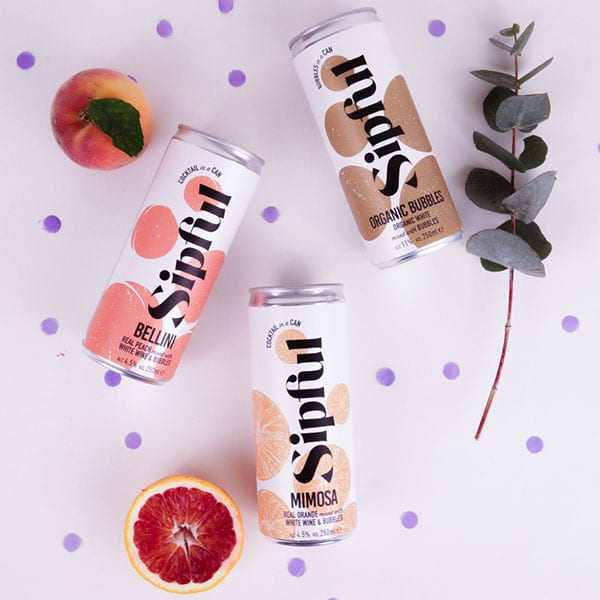 Lowlander low and no alcohol beer

If you're looking for a beer without the alcohol, Lowlander, brewed with reclaimed orange and lemon peel from bars and restaurants in The Netherlands, is refreshing and juicy with bursts of fruit and citrus flavours. It has something of lemonade about it, and is delicious drunk cold. The perfect accompaniment to your park picnic. Available from Sainsbury's (£1.30/330ml).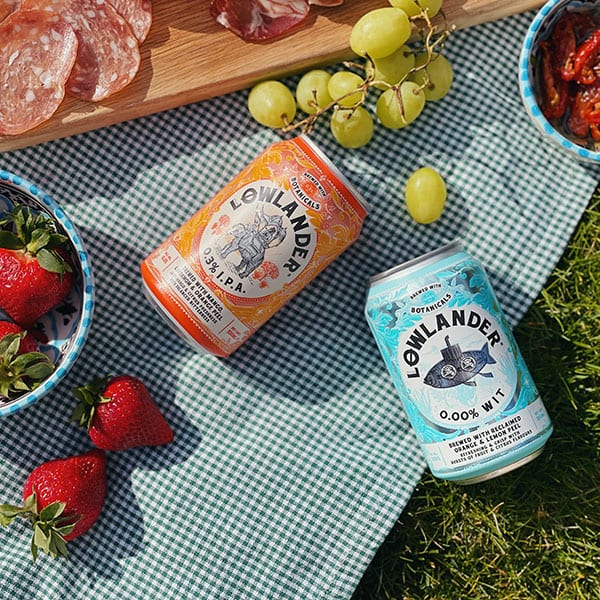 Ever wanted bubbly in the park, but been put off by the idea of carrying glassware there and back? These delightful cans will come to your rescue. This is a lightly sparkling, dainty dry rosé, with notes of strawberry. Made in England from pinot grapes. Available from Waitrose (£4.99).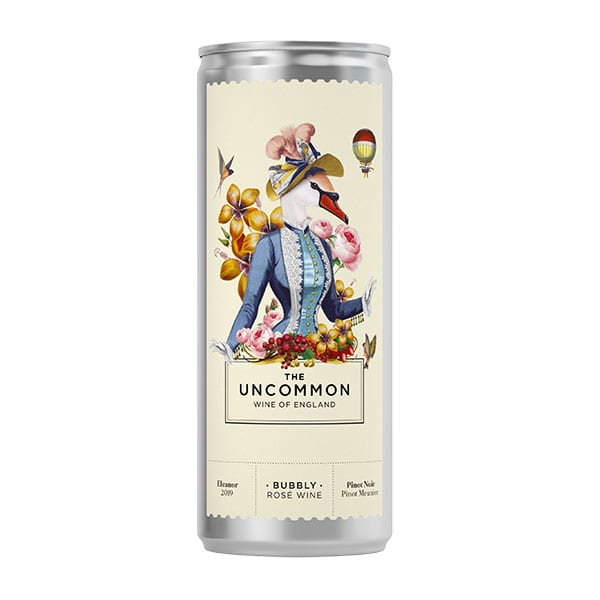 Dottie's Espresso Martini is a little on the sweeter side, but it's the closest thing we've found to the drink without being at a bar. The drink even forms a coffee foam when poured into a glass, giving them that freshly made look. A plastic cup or martini glass will bring the bougie feeling that all martinis should. This is the perfect good-time beverage for drinking with friends. Available from Dottie's (£20 for 4).
That most heady of cocktails – the negroni – is packaged in a petite can, small enough to slip into your pocket. The negroni itself is perfectly balanced, heavy with that distinct bittersweet note for which the drink is famous. It's delicious drunk straight from the can (chilled), or over ice in a glass, if drinking from a can turns you off. Available from Send a Negroni (£30 for 6).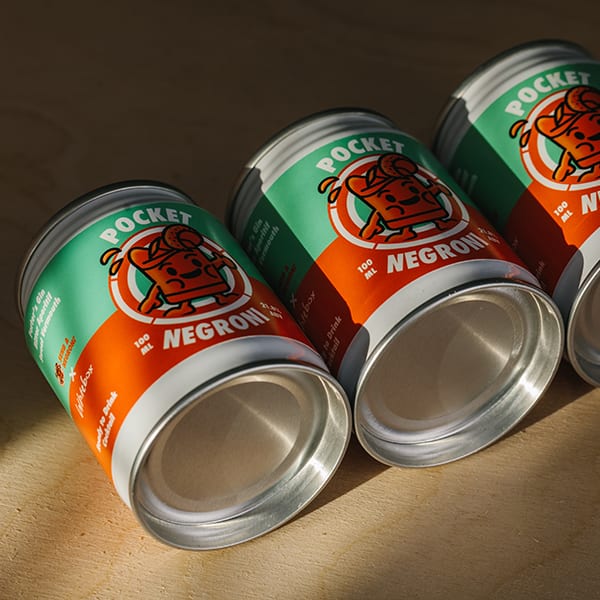 Tanqueray premium gin and tonic cans
It's the country's best-loved cocktail, and Tanqueray's new premium gin and tonic cans are simply the finest. For traditionalists, opt for their London Dry Gin and Tonic but if you're feeling fancy, give their Flor De Sevilla Gin and Tonic a go, for a fruity, refreshing sip. Available from Waitrose (£2.50).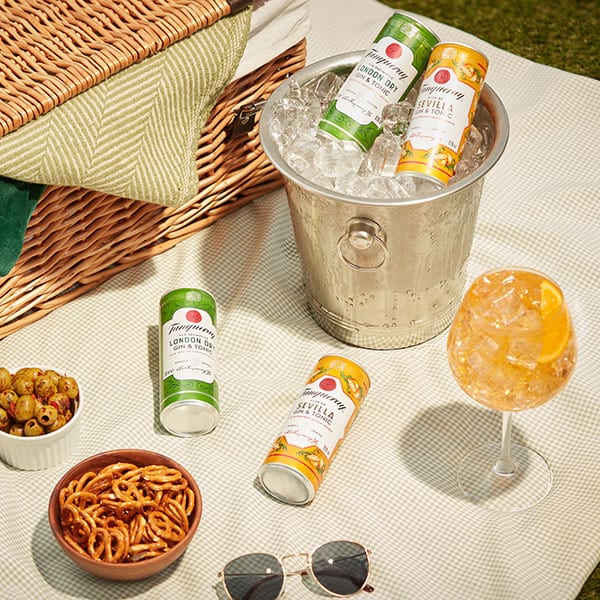 You've made it outside, now all you need is that caffeine hit! The perfect morning perk-me-up for a Saturday stroll; these plant-based latte drinks from Minor Figures are refreshingly good for the morning after a boozy night before. Prefer your caffeine green? Try their Matcha Latte (with green tea and oat milk) cans too. All available at Minor Figures (£24 for 12).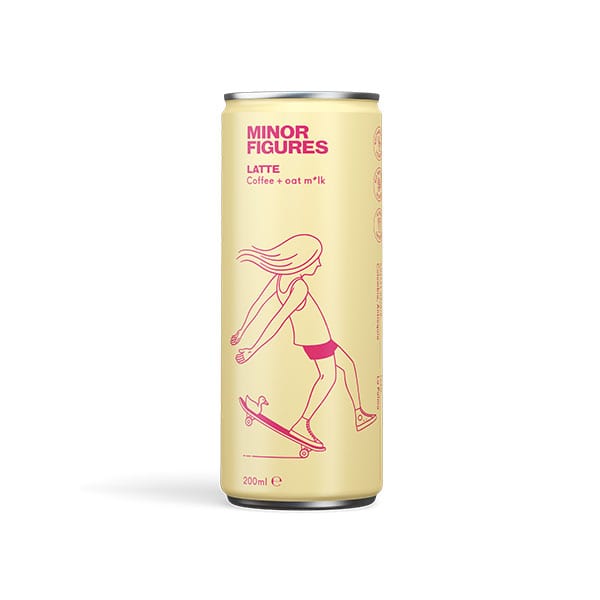 We are fans of Fourpure's mission – craft beer, without the fuss. We love the Citrus Session and Session IPA for their good old-fashioned drinkability. Keep them cold to get the most out of flavours on offer here. Available at Fourpure (from £2).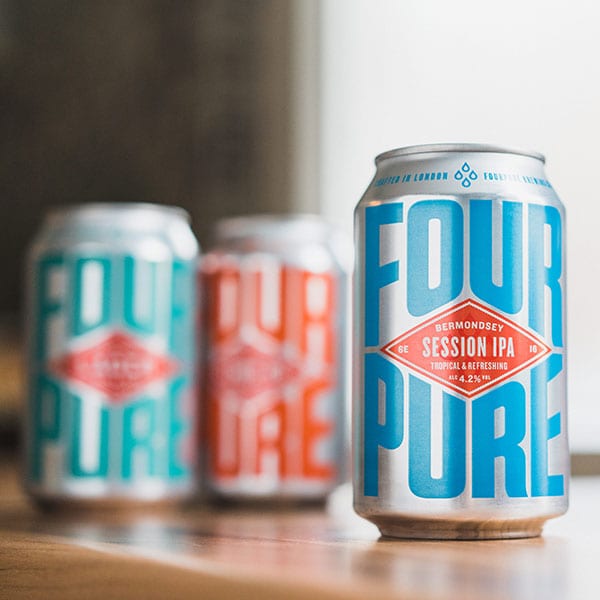 Light, refreshing and easy to drink – these ultra low-alcohol mini bottles of fizz are the best booze-free alternative to champagne. We tried the "blush" bottle which has a dry yet fruity flavour and a perfectly bubbly texture. Even better? Each bottle contains 60% fewer calories than prosecco. That's our kind of a pick-me-up. Available from Wild Life Botanicals (£6 per 20cl bottle).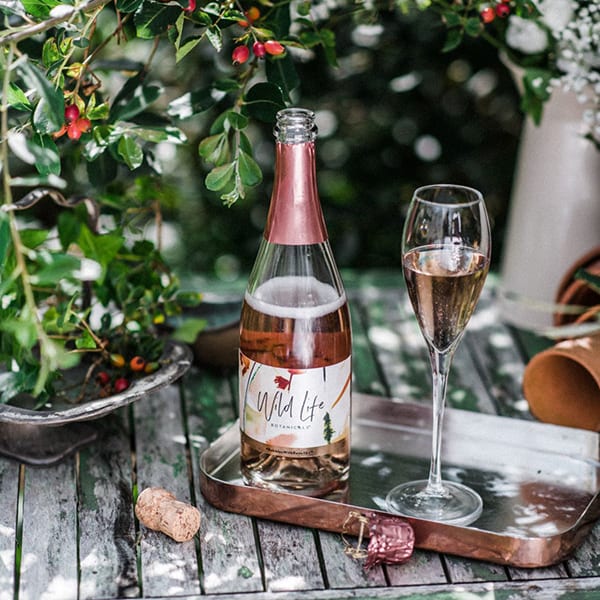 Or if you'd rather go the whole hog and make the drinks yourself too, check out our homemade drink recipes.