9 best-ever flapjack recipes
Despite being crammed full of fibre-rich oats, let's not forget the magic ingredients that give flapjacks their satisfyingly chewy appeal: namely golden syrup, butter and sugar.
In fact, flapjacks never seem to go out of fashion and for good reason. Anyone can make them (it's literally a matter of pouring melted butter, golden syrup and sugar over oats) and their compact texture means they're easy to transport. Yes, flapjacks are the friend that will stay with you wherever you go, literally.
Pop them in your bag or pack away with a picnic; these are the best flapjack recipes of all time.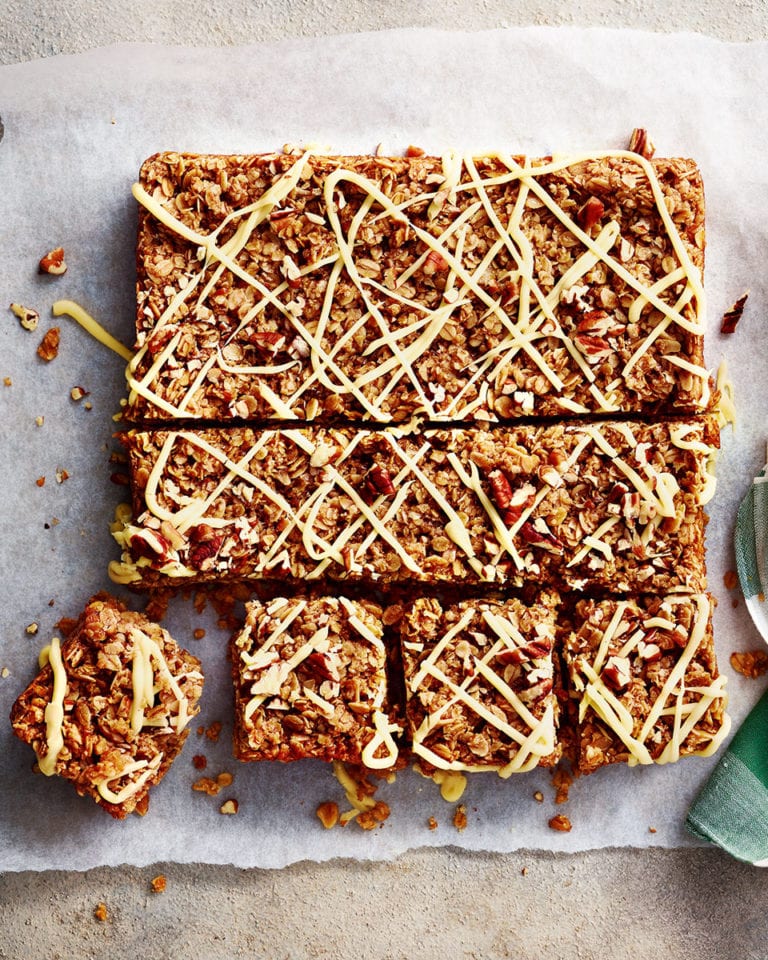 What's the secret to the ultimate flapjack?
While flapjacks are notoriously easy to make, there are still a couple of rules to stick to if you want to nail them every time. There tends to be two schools of thought when it comes to what makes the ultimate flapjack: some are fans of the chewy variety while others lean towards the crunchier sort. Our favourite falls somewhere in the middle of both categories, with a bake that has a soft, almost gooey-interior and a jaw-achingly chewy outer edge. As a general rule of thumb: the higher the sugar content, the crunchier the flapjack. The longer you bake them, the harder the texture too – so watch out if you want to avoid any broken fillings!
In ode to our favourite oaty bake, we've compiled our very best flapjack recipes of all time including classic, chewy, nutty, fruity and chocolatey versions…
Our classic, old-fashioned flapjacks are made with just five ingredients: butter, sugar, golden syrup and jumbo and porridge oats. They're slightly soft in the middle with a golden, chewy exterior… You're guaranteed to find so much satisfaction from biting into one of these beauties.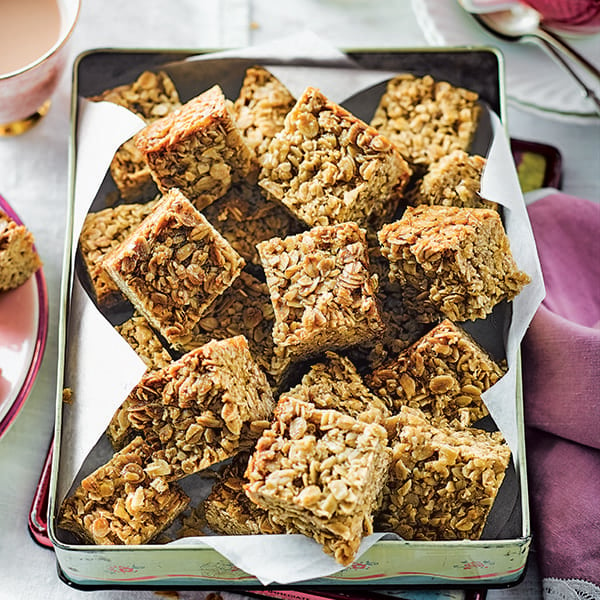 Oaty maple and pecan flapjacks
We've added a splash of maple syrup to this oh-so sweet flapjack recipe for an even deeper, caramel-like flavour. Crunch through nuggets of toasted pecans and a white chocolate drizzle topping in this oaty treat.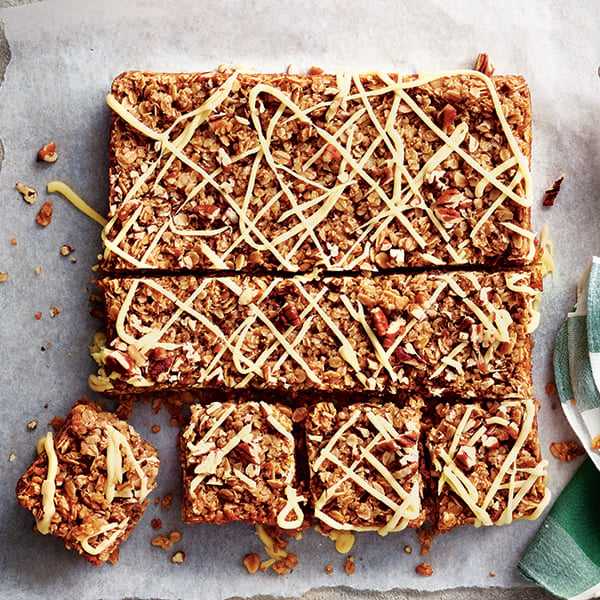 These sweet and spicy flapjack bars are spiked with ground and stem ginger for a hefty dose of fiery flavour.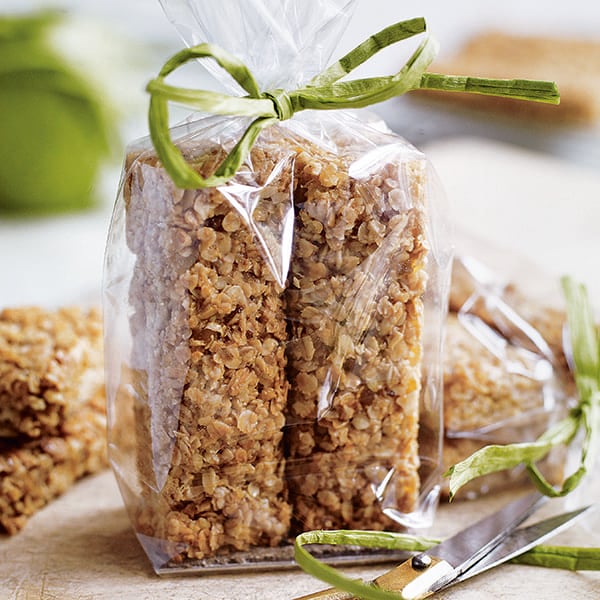 Strawberry and coconut flapjacks
Kids will love this summery twist on the classic bake, which sees coconut-y flapjacks topped with a thick, sticky layer of strawberry jam.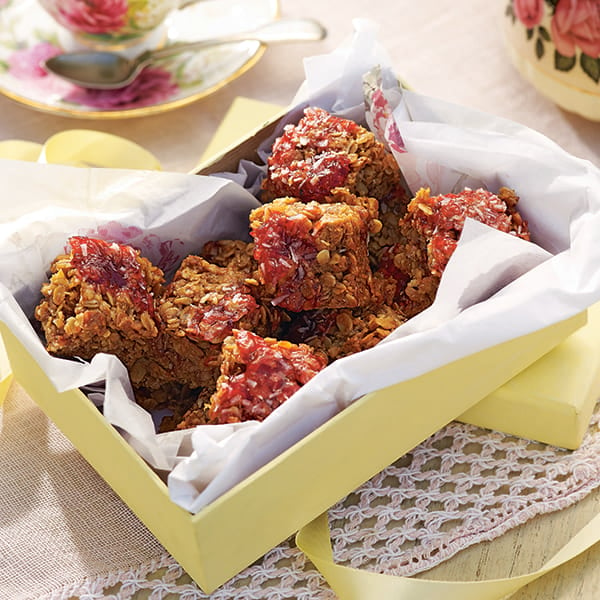 Only good things can come from adding peanut butter to flapjacks and this recipe is proof of that. We've swapped the sugar and golden syrup for dates and agave instead, so they're a little less refined but still utterly delicious.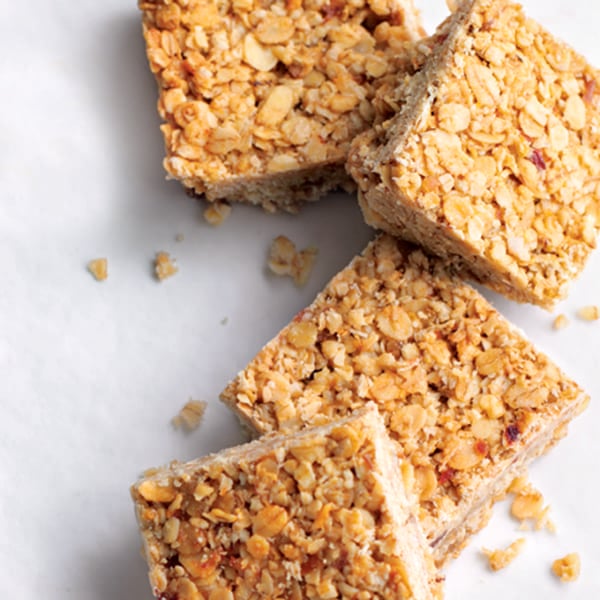 The zest of an orange and a handful of crunchy pecans make subtle but note-worthy additions to these moreish flapjacks.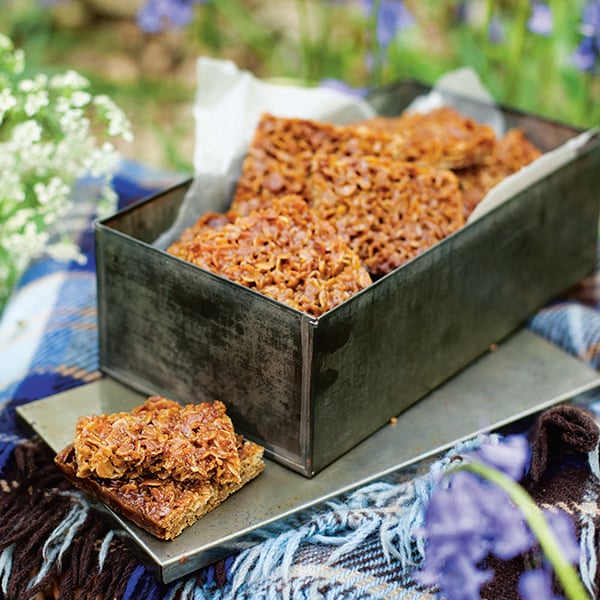 We've got the ratio of oats, syrup and butter exactly right in these can't-stop-at-one flapjacks. Pack them away in lunchboxes, take on a picnic or simply scoff them all straight from the oven!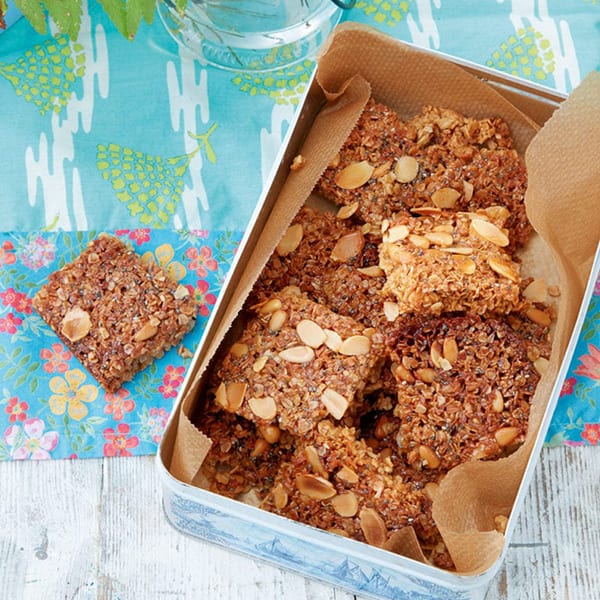 These flapjack bars are packed with dried fruit for extra chewiness and a thick layer of dark chocolate (you could use milk chocolate if you prefer). For an extra special treat, skip the tea and serve them with a warming mug of hot chocolate instead.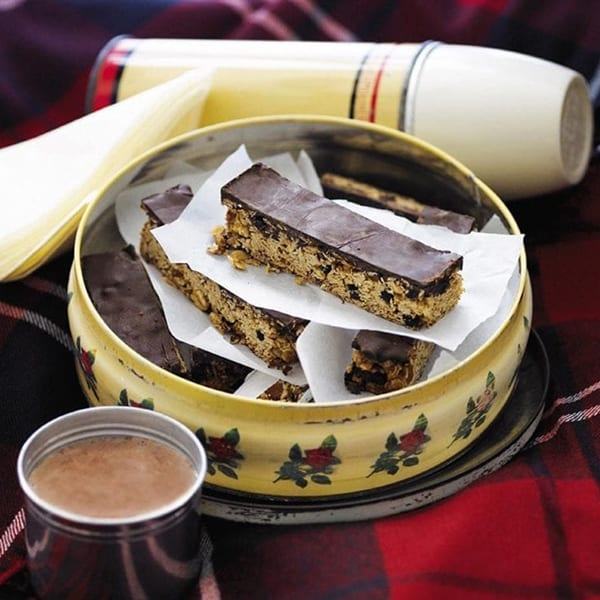 We know – replacing a standard crumble topping with this chunky flapjack twist is a GREAT idea – even if we do say so ourselves. Feel free to swap the fruit for any that's in season, if you like.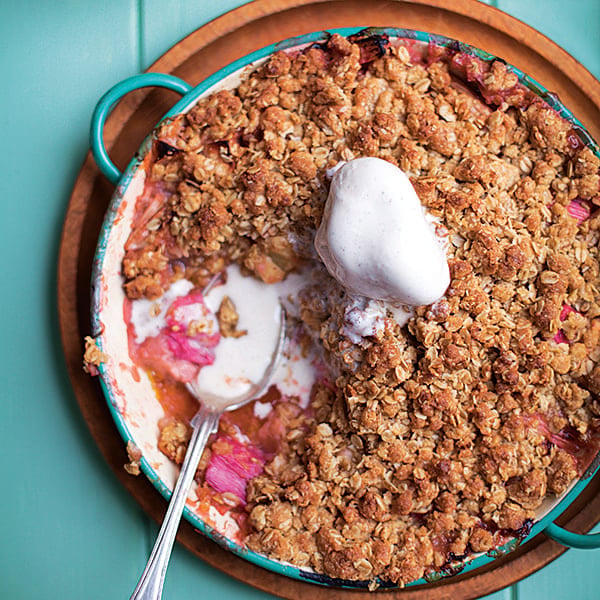 Still hungry? Check out our 13 best carrot cake recipes of all time. 
Subscribe to our magazine
Subscribe to delicious. magazine for HALF PRICE
Subscribe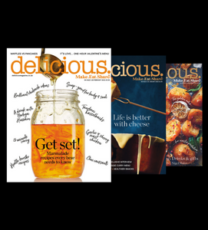 Join our newsletter
Packed with menu ideas, recipes, latest competitions and more...