The 'third thing' that makes a recipe great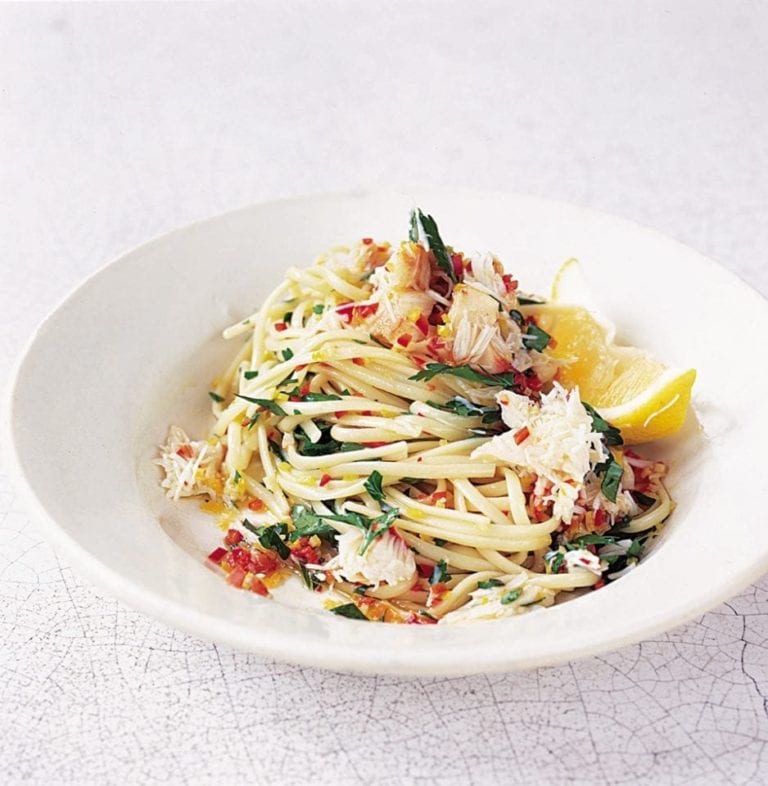 By Les Dunn
The other week I was fiddling around in the cupboard at work. I explained to a colleague, who asked what I was doing, that I was trying to find an old Debbie Major recipe for crab linguine.
"Why?" asked the colleague (who will remain nameless, but should have known better).
"Because it's ***ing amazing," I answered.
"But isn't crab linguine just crab, linguine, parsley…?"
I wasn't listening after the word 'just'. How can any recipe be 'just' anything? That's like saying chips are 'just' sliced fried potatoes. It confuses simplicity with ease. Being brilliantly simple isn't easy. I could spend the rest of my life trying to make the perfect chips.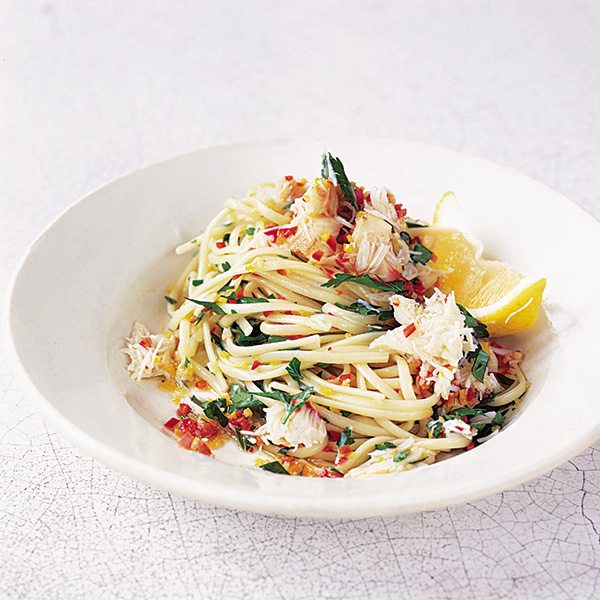 Most Thursdays my colleague Hugh and I go for a couple of small beers at Borough market, then grab a falafel wrap. Doubtless my other colleague would wonder why we sit there eating in rhapsodies at its textures and flavours. After all, it's 'just' a falafel wrap.
But every element in that wrap is as good as you can get it. The falafel itself: light, deep-fried so it's crisp but not greasy. The extras, including the bright purple, crunchy pickled turnip, the spiky chilli sauce and the creamy garlic dressing. And the bread that wraps it up: homemade, with chewiness and softness and flavour. Best of all is if you ask them to hold the bread against the kebab element to char it first. I could write a 5,000 word essay on those charred flavours alone.
But there's something else those falafel wraps have that I can't describe. And that's the indefinable nature of great food. As DH Lawrence wrote in his poem The Third Thing:
Water is H2O, hydrogen two parts, oxygen one,
but there is also a third thing, that makes it water
and nobody knows what it is. 
All great recipes, all great foods, have that elusive third thing. Sometimes we don't know how to get it but we always know when we've tasted it.
And no, I'm not telling you where the falafel place is. The queues are long enough already…
(We also don't have the rights to share Debbie Major's recipe on the website so, unless you have the April 2005 issue of delicious. magazine, here are some alternatives.)
Subscribe to our magazine
Subscribe to delicious. magazine for HALF PRICE
Subscribe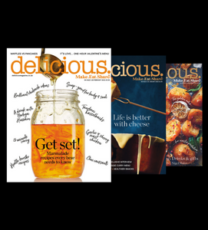 Join our newsletter
Packed with menu ideas, recipes, latest competitions and more...