Meet the millionaire couple who are renovating an entire Devon village
Remember the social networking site Bebo? It's now defunct, but its legacy lives on as its millionaire founders invest large chunks of their fortune into a small (but mighty) village called Woolsery. I took a trip to North Devon to find out what it's all about…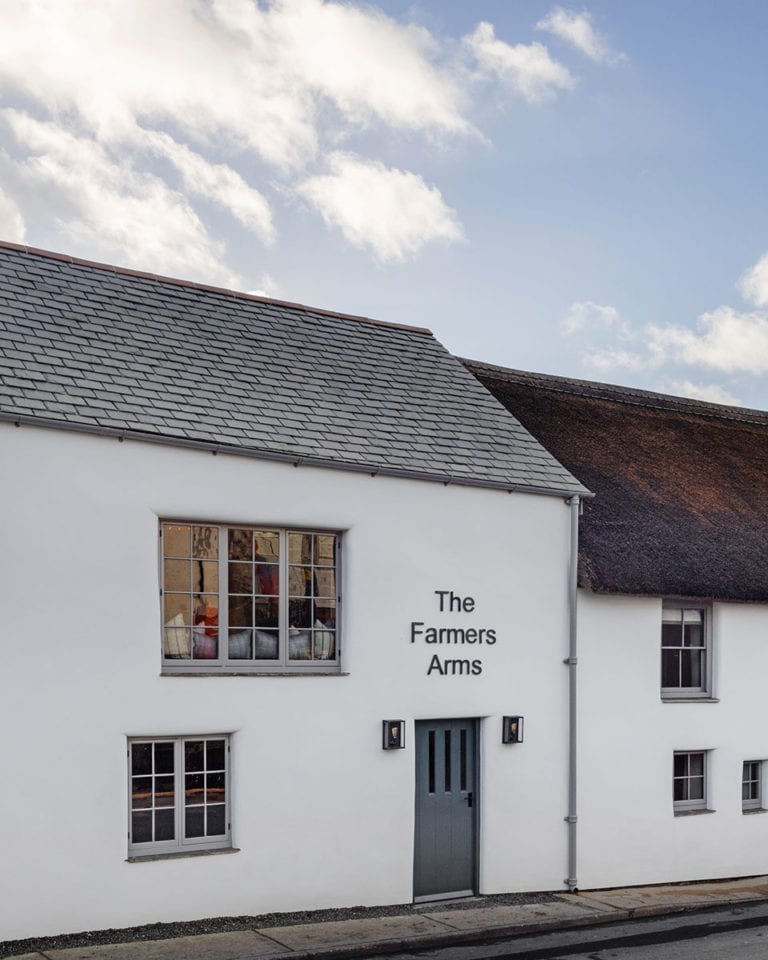 Do you ever wonder what you'd do if you were a millionaire? Perhaps you'd buy a holiday home in Italy or (if your priorities look anything like mine) pay off your student loan. Spending millions renovating a village with a population of just over a thousand in the middle of North Devon probably wouldn't be top of the list. But for Michael and Xocchi Birch, co-founders of the now defunct social networking site Bebo (remember Bebo?!), the latter is very much a reality – a reality they've named The Woolsery Project.
What's the project all about?
Back in 2015, Michael bought a dilapidated pub, The Farmer's Arms, in a bid to restore the building for the inhabitants of the village of Woolsery. Although Michael lives with his wife Xochi in San Francisco, he has family ties to Woolsery that go back generations… His grandmother was born above the village shop.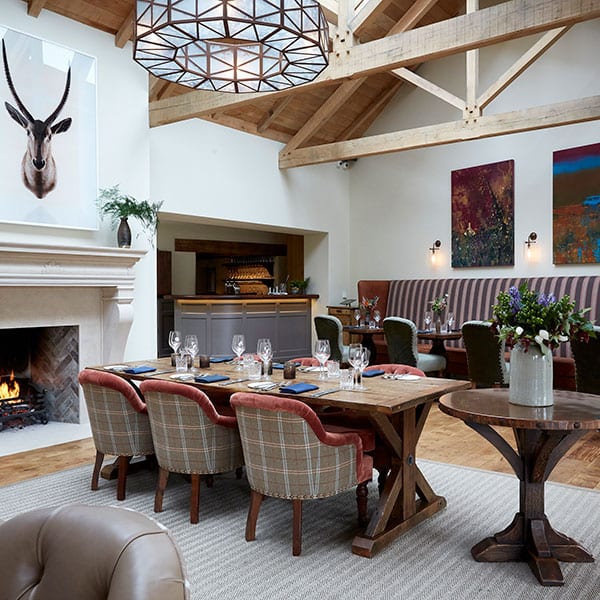 The recently opened restaurant and pub is the first in a succession of new developments. Also undergoing construction are the village shop and post office, four guest cottages and a Grade II listed manor house, which is set to house a 17-bedroom hotel with a second restaurant. Oh, and a fish and chip shop has just opened for business, too. The project started small but has become a mission to restore the village – a major undertaking that's not scheduled to finish until 2022 at the earliest. You could say it's the result of a good intention getting slightly out of hand – in a good way.
So why do it?
It's not every day you come across such a benign investment, but that's exactly what makes The Woolsery Project so brilliant. It's not so much about making a profit (at the moment, the project is only famous on a local scale) but more for Michael to do something special for his grandmother's village and its inhabitants. Excellent – I'm all for it.
The project is managed by Emily Harmon, who's known the Birches for more than 15 years. Although, as she says, 'There are good days and bad days,' the passion Emily holds for her work is abundantly evident when she talks. Living just 100 metres from the village centre and the main construction site, Emily's work is all around her. I asked her if she ever gets time to switch off, especially at weekends. She's quick to reply: ''Oh, I love working at weekends," she says. "That's when I get the most done because there are no distractions.'
Ok, so it's not a normal nine-to-five job. In fact, the best way to describe Woolsery is a passion project and one that's had a mighty impact on all its employees. Before the project began, the buildings in the centre of town were mostly empty, crumbling and lacked any sort of industry. Now everything has changed, but it's not just the buildings that have been given a new lease of life – it's fantastic to see how a new community of people has formed, all with a similar goal.
Michael and Xochi also own 90 acres of land – a supporting farm and garden – from which they intend to supply their culinary outlets. The plan is for the enterprise to be as local and sustainable as possible, creating jobs for the villagers and reducing the carbon footprint of the produce (the farm is only five minutes' walk from the restaurant). There's something so quaint and inspiring about it all – a vision that could be a template for other villages, although only if they're lucky enough to have wealthy philanthropists nearby.
While taking a peek inside the garden's temperate greenhouse, two of the restaurant's sous chefs popped in to collect various herbs for dishes on the menu that evening – a great example of how fresh and local the produce is. The experience only added to the impression of a village utopia: farm-to-table cooking in all its organic glory.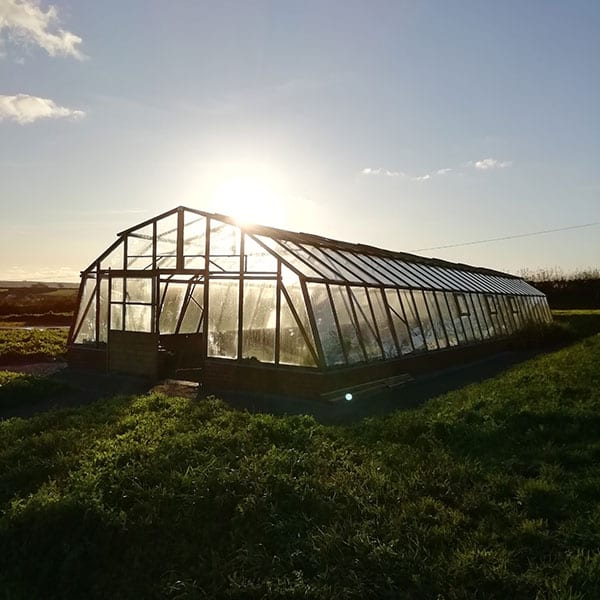 What's the food like? 
The restaurant is headed up by chef Ian Webber, former head chef at Michelin starred Gidleigh Park Hotel, whose eye for creativity shines through on every plate. According to Emily, it's impossible to get Ian to write down his recipes. Each dish comprises multiple cleverly dissected elements and Ian's ideas are constantly evolving based on what's growing in the garden that day.
The menu sounds minimalist, but the dishes are not. My starter was labelled as 'Birch Farm egg, plantain, chanterelle, nigella' but what arrived was a carefully placed collage of sticky-glazed seitan (a product made from wheat, that's often used to mimic meat), a tangle of crispy onions, wilted greens, something laced with tarragon, a runny hen's egg and a foam that really did deserve its place on the plate (I'm not usually a fan of foams).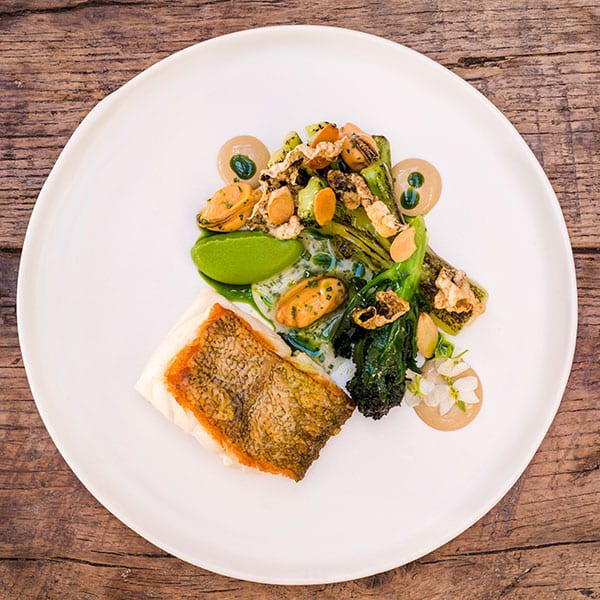 For main course, I chose the halibut. The fish was so soft it tasted almost velvety and came placed on a bed of buttery mash with silky leeks, gentle-tasting scallops, a wonderful green gel and, again, a remarkable use of fresh herbs. I would have been happy with those two dishes but, again, Ian astounded with his artistic desserts. The toffee tart had the colour and texture of dulce de leche – smooth and rich – and was served with kiwi sorbet and macerated apple. It's not a combination I'd have thought to put together, but it worked, and each element was executed brilliantly.
When can you visit?
At the moment, only the restaurant, pub and fish and chip shop are open for business, while the cottages and hotel are set to open in 2022. There are plans for the garden and farm to be totally pedestrian-friendly, so the public can walk around and see exactly where their food has come from. The scaffolding on the manor house will be dropping at the end of the year, but there's still plenty to be done and it's likely to be a few more years before the project turns a profit.
They might be playing the long game in Woolsery but with this project it's as much about the journey as it is about the destination. I'll look forward to visiting again in a few years' time…
Subscribe to our magazine
Subscribe to delicious. magazine for HALF PRICE
Subscribe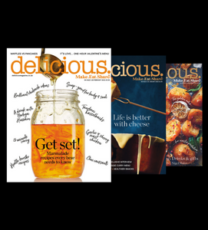 Join our newsletter
Packed with menu ideas, recipes, latest competitions and more...