Vivent les fromages franglais!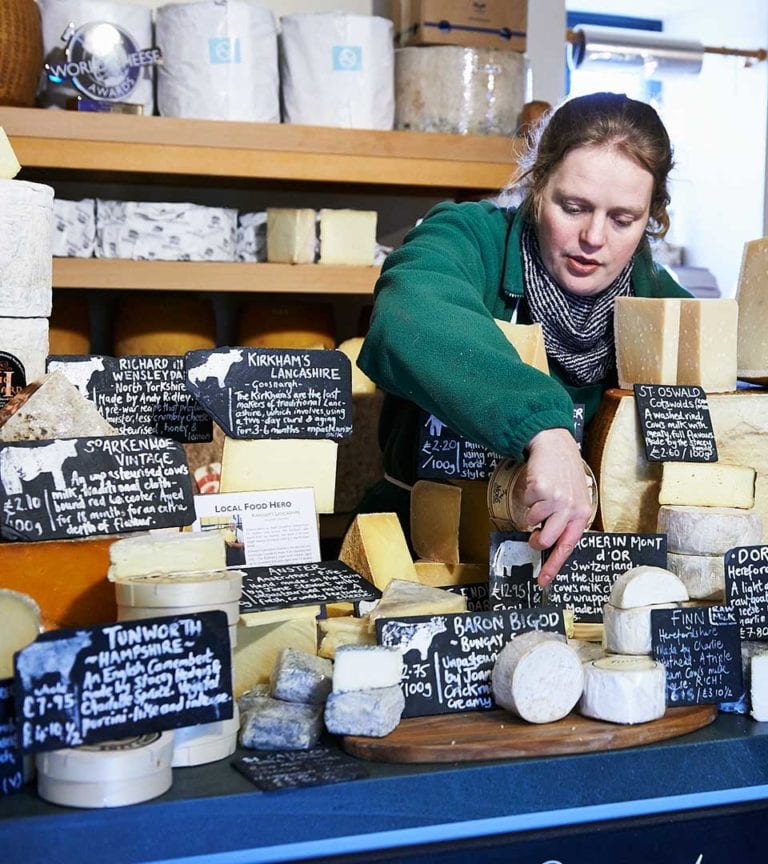 A note from the delicious. food editor, Rebecca Smith…
"The observant among you will have noticed my predilection for all things French and cheesey (particularly if they happen to come from the Savoie region of the Alps). However, I'm also a huge advocate of supporting British producers, which is why Andy Swinscoe's suggestions below made me so very happy when he sent them in. Although I've met a few very particular Frenchmen who insist we can't make cheese like them, there's no reason that should be the case – we have the livestock, we have the grass quality and now, it seems, we also have the know-how. Vive les Rosbifs!"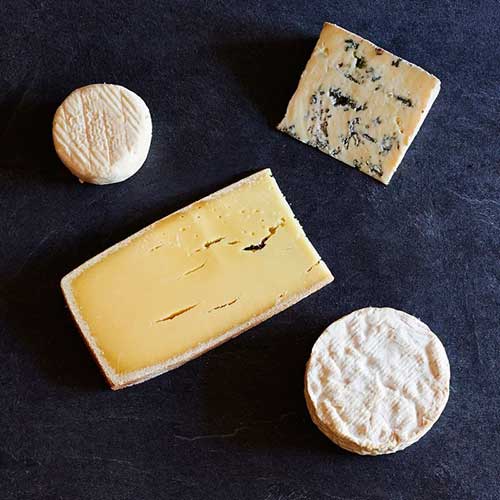 Cheddar, cheddar, cheddar. Once upon a time it accounted for up to 80 per cent of the British cheese market. But nation's discerning cheese lovers have been seeking out new tastes to enjoy, which British cheese makers have been happy to accommodate. They've been experimenting with French recipes, and have even been winning awards at France's Mondial du Fromage. So if you love French cheese, but would prefer to buy British, check out these brilliant British takes on France's famous fromages. They're good enough to convince a Frenchman they were
fabriqué en France
…
Almalthea Fresh, light and delicate, like the best young French chèvre's. Haydn Roberts uses fresh, unpasteurised goat's milk to make this zesty, clean goat's cheese – it's the perfect start to a cheese course.
Baron bigod brie Jonny and Dulcie Crickmore only started making cheese in 2012, but with the help of a French dairy professional, white-bloomy moulds and yeasts imported from France, along with fresh unpasteurised milk from their Montbeliarde cows (a French dairy breed), they've gone onto create a traditional 3kg brie that compares deliciously well with brie de meaux.
Tunworth A British camembert to rival anything the French can produce. Since its creation in 2004, Tunworth has won Supreme Champion at The British Cheese Awards not once, but twice, and deservedly so. Like the best camembert, it's powerful, vegetal and rich.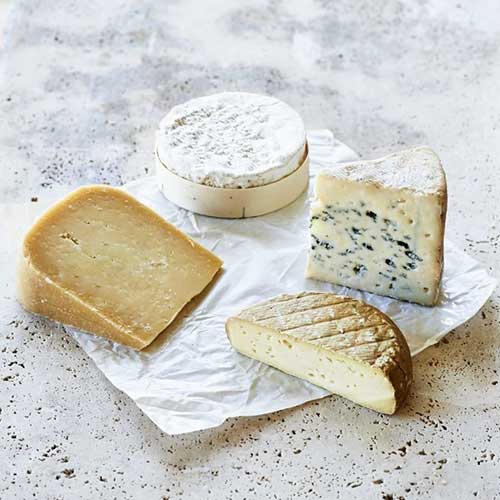 St james
 Akin to the best munsters and livarots, the rind of this cheese is lovingly washed in brine by cheese maker Martin Gott so that it gains a sticky orange-red paste and pungent smell. French monks were the first to wash rind, but Martin's take, using his own unpasteurised sheep's milk, gives a rich savoury cheese, with a faint 'whiff' about it.
Summer field Alastair Pearson learnt his cheese-making trade abroad, and has brought a little touch of the Alps to Yorkshire . Following an Alpine recipe, summer field tastes like a 12-month-old comté, with toffee and butterscotch flavours and a nutty finish. The milk comes from Botton Village's 46 biodynamically farmed Dairy Shorthorn cows.
Lanark blue Scotland's answer to roquefort, made with milk from the same breed of sheep (Lacaune) but fed on the heathery Pentland hills. Developed from a roquefort recipe, this is a spicy, rich blue with a touch of Scotland thrown in.
If you want to get your hands on these exceptional cheeses, The Courtyard Dairy's special cheese selection box is available online and features all of these fromages franglais. You could send one to even the most ardent Francophile…
Subscribe to our magazine
Subscribe to delicious. magazine for HALF PRICE
Subscribe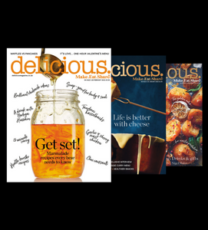 Join our newsletter
Packed with menu ideas, recipes, latest competitions and more...