Where to buy and how to cook game
Sales of game have increased by nearly 50% in recent years, plus it's rich in protein, low in fat, versatile, healthy, with a fantastic flavour. Rising star chef Bryn Williams shares his trade secrets on buying and cooking game, and tells when each is in season, too.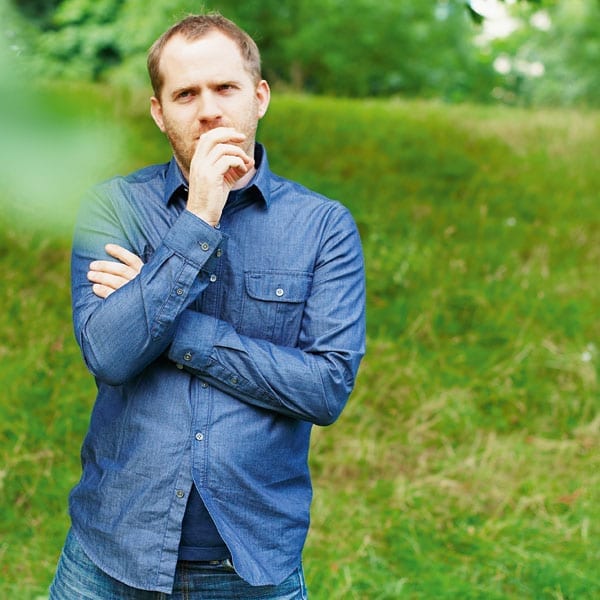 Where should I buy game?
The best place to buy game is from a good butcher or game supplier, as they will know where it has come from. It's great to know the provenance of your food in this way.
Supermarkets also now have a good range of game, see below. For more details on this and all other game questions, visit gametoeat.co.uk
Waitrose sells a range of whole and prepared pheasant and partridge, guinea fowl, game casserole mix, venison and wood pigeon.
Sainsbury's sells whole pheasants and pheasant breasts, pigeon breasts, venison and guinea fowl.
Tesco sells whole pheasants, breasts of pheasant and whole partridge.
Booths sells a range of pheasant, partridge, wild duck and wood pigeon.
What's in a game pie mix?
This can be a selection of whatever game you like, so have a go and see what flavours suit your tastebuds. A mix of pheasant, venison and pigeon is a great combination as it is rich and flavoursome, yet well-balanced. You can get a mix of game for pies or casseroles from your butcher or even from some supermarkets.
When is partridge in season?
Partridge (Bryn's favourite), is usually available from September to the end of January. The pale-coloured meat has a mellow, gamey flavour that it is a bit stronger tasting than pheasant, so it's able to take on more robust flavours in cooking. Partridge has a bit more meat on it than a pigeon, but you would still serve one per person, as a main course.
When is pheasant in season?
It's in season from the start of October right through to the end of February. If you're a novice when it comes to cooking game, start with pheasant as it has a sweet, earthy flavour that isn't overpowering.
One pheasant will generally feed two people as a main course, though it can be stretched to feed four, with extra accompaniments.
When is venison available?
Farmed venison is available all year round, while wild venison is available at different periods of the year, depending on the species and its mating seasons. The dark-coloured meat has a great gamey flavour, and can be substituted for beef.
If you're trying venison for the first time, opt for farmed venison because it has a milder flavour than wild.
Bryn's tips on cooking game
Game is a healthy choice, and the meat is often very lean because the animals have led a very active life. However, this means that there is a danger of the meat drying out as it has very little fat content. To prevent this, you can cover your game birds with streaky bacon before roasting, if you like.
Don't overcook your game – all game, even the birds, can be served slightly pink, meaning it's more succulent and juicy.
Experiment with flavours – game has a lovely flavour of its own and it is quite strong, so it can take some really punchy flavours in cooking.
Start simply. Don't think that because it's game, it has to be complicated. Think of pheasant as a small, well-flavoured chicken and try using it instead of chicken in your favourite dishes.
Subscribe to our magazine
Food lovers, treat yourself this Christmas... Enjoy 12 months of magazines for £29.99 – just £2.50 an issue.
Subscribe
Unleash your inner chef
Looking for inspiration? Receive the latest recipes with our newsletter