Why aren't doctors taught about nutrition?
If studying medicine included learning about the preventative benefits of good eating, says health-food writer Dale Pinnock, we could reduce illness, improve patient outcomes and – crucially – save the NHS money.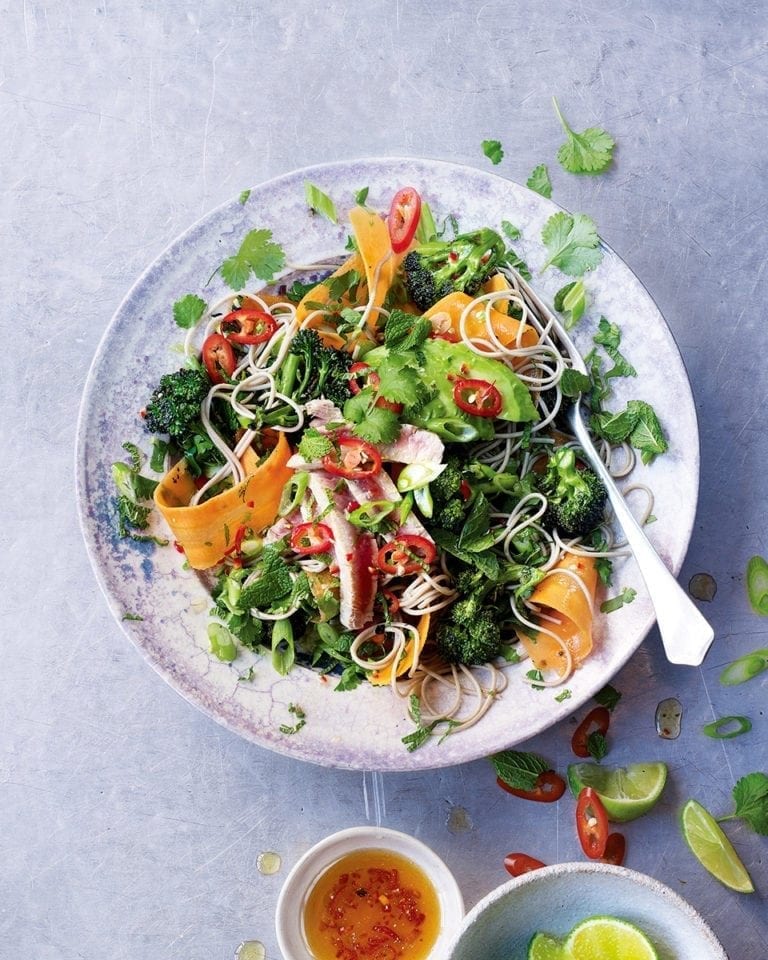 Like most delicious. readers you're probably pretty clued-up when it comes to nutrition. But what about your doctor? As the next intake of young medical students start their courses this month, you might expect a decent part of their many years of study to include nutrition. You'd be wrong.
In the UK, most newly qualified doctors and nurses will have received barely any training in diet, lifestyle and nutrition – and, sadly, a 2016 survey found that over half of NHS employees were themselves overweight or obese. Shouldn't those whose role is to help us get well have a strong grasp of the optimum fuel for the human body: nutritious food?
It isn't just in the UK where the medical fraternity is lacking when it comes to evidence-based nutritional knowledge. Even in the US, where medical schools generally teach more about this subject than we do in the UK, only one third
of doctors could identify an oily fish.
Almost every day it seems as if there's a new study that suggests how food can help prevent and sometimes reverse chronic disease. It's widely understood that a diet with a strong slant towards plants but also including oily fish, a small amount of meat and little, if any, processed food is the way to a healthier, stronger body. But most doctors will simply prescribe pills for diet-related diseases, when simple lifestyle changes are often more effective – and cheaper.
''Food used to be our friend. Now, too often, it's viewed as our enemy.''
It's accepted that the NHS is in crisis, and under the pressures of an ageing population – one that's increasingly at risk of chronic disease caused by poor lifestyle – it could even collapse without significant financial input. What if we could save it billions of pounds simply by teaching GPs more about nutrition?
A GP and clinical expert in type 2 diabetes, Dr David Unwin, recently saved his surgery £45,000 on diabetes medications by giving simple dietary advice to his prediabetic and type 2 diabetic patients and getting them to switch to a low-carb diet. If all doctors took this approach, the national saving to the NHS would be close to £420m – money that could be redirected into important research.
As human beings, we are built to eat food and enjoy it. Our bodies have evolved over thousands of years to take the vitamins, minerals and micro-nutrients and use them to build muscle, help our organs function to the best of their ability and to stave off ailments.
Food used to be our friend. Now, too often, it's viewed as our enemy. If doctors were taught nutrition at medical college, they would be equipped with the key, evidence-based knowledge to be able to help people use food for its true purpose: to keep us well and to minimise ill-health.
Qualified nutritionist Dale Pinnock has written best-selling cookbooks including The Medicinal Chef: Eat Your Way to Better Health and Healthy Every Day. 
Subscribe to our magazine
Subscribe to delicious. magazine for HALF PRICE
Subscribe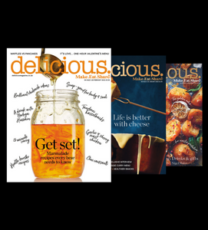 Join our newsletter
Packed with menu ideas, recipes, latest competitions and more...