Win a month's supply of ZENB Pasta and a selection of kitchen must-haves worth over £500!
Find out how you can win an entire month's supply of ZENB Pasta, a £100 voucher to spend at John Lewis, a spice rack and a top of the range Magimix Food Processor!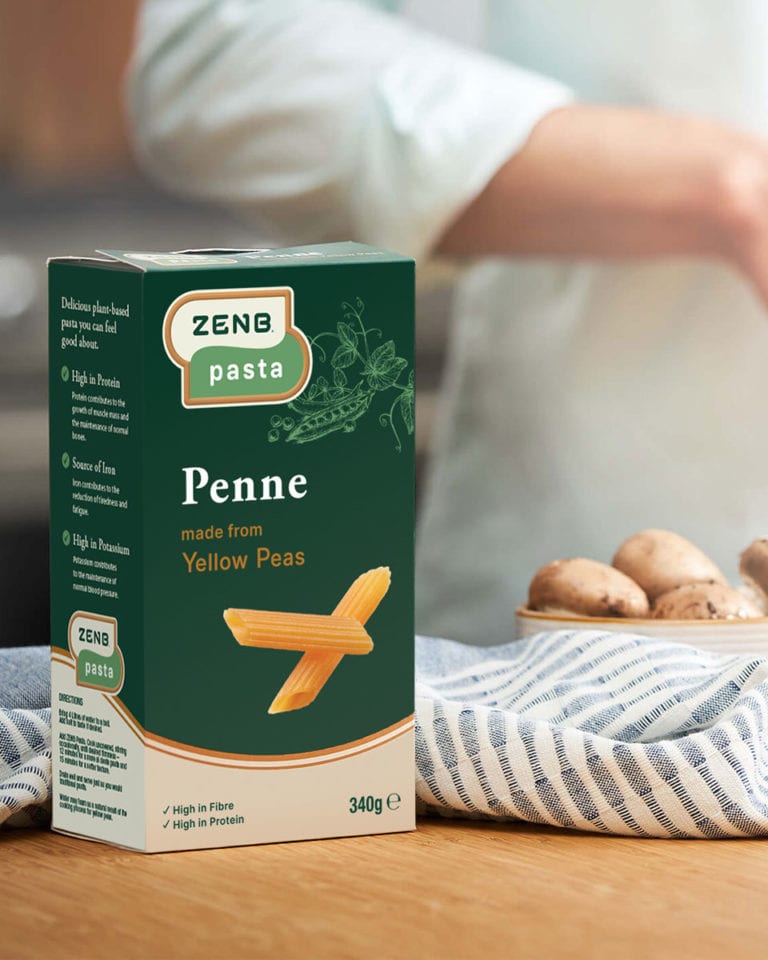 When it comes to making great food that's packed full of veggie deliciousness, ZENB is the expert.  The name ZENB comes from the Japanese word 'zenbu', which means 'whole' – and this concept is the guiding ethos for everything the brand produces. The ZENB Pasta is no different, as it is made from 100% yellow peas and is high in protein and fibre.
To celebrate the launch of the delicious new pasta range, ZENB is giving you the chance to win a month's supply of pasta, a £100 John Lewis voucher, a spice rack and a top of the range Magimix Food Processor.
ZENB Pasta is also gluten-free and free from artificial colours or preservatives. No matter what shape takes your fancy, be it fusilli, penne or macaroni, the entire range is made from only one simple ingredient, the light and aromatic yellow pea.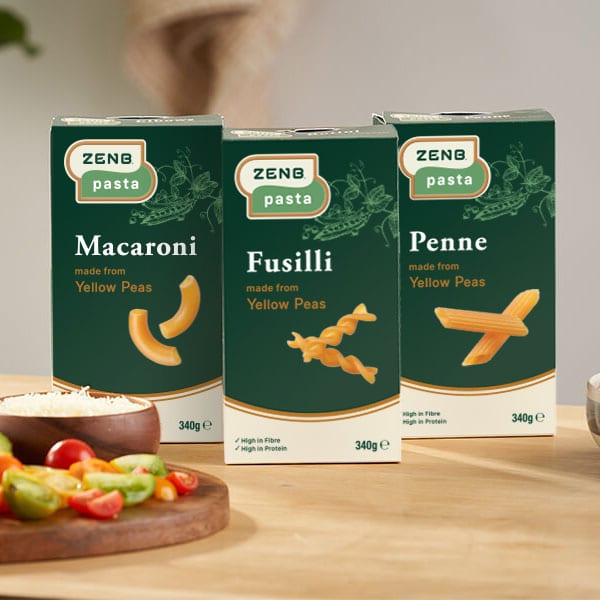 Why the yellow pea? Well, not only does it have a delicious subtle flavour, but it is also naturally high in protein, full of fibre and is a source of iron. What's more, yellow peas can improve the soil by fixing nitrogen levels, and they require less water to grow than durum wheat, which makes them the greener choice. Check out the ZENB website for further details and for a wealth of pasta recipe inspiration.
You can discover the full ZENB range and have it delivered to your door at zenb.co.uk. What's more, ZENB are currently offering 40% off all first pasta purchases with the code PASTANIGHT – so now is the perfect time to place your order!
How to enter
For your chance to win a month's supply of ZENB Pasta as part of a prize bundle worth more than £500, simply log in and answer the question in the form below.