10 luxury Christmas crackers to impress with
No Christmas table is complete without a line of crackers, ready to pull when the feast begins. Who can resist a silly paper hat or corny joke? And there's much joy to be had when 'winning' a cracker and receiving an extra gift on Christmas Day.
Here are our top pick of luxury crackers, they have all of the above but on a whole different level. There are bottles of booze, spices for recipes, cookie cutters and much more…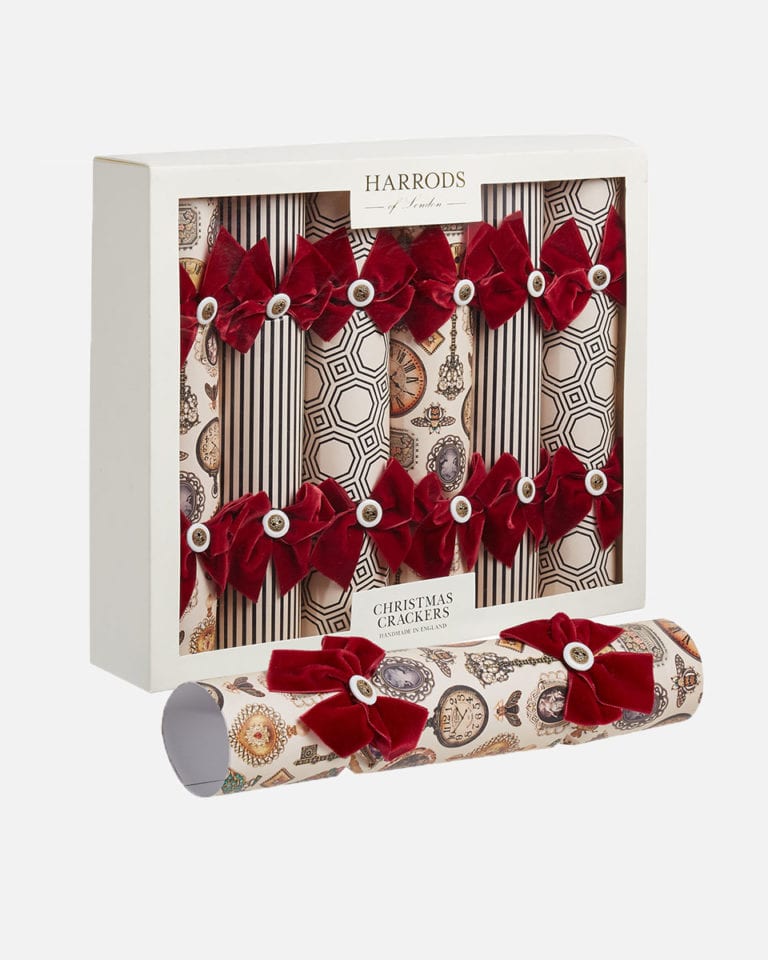 Joe & Seph's giant cracker
Rather than the traditional individual option, why not go for a GIANT cracker that everyone can enjoy? You might need an extra few sets of hands to help pop this enormous Christmas cracker, £16, from gourmet popcorn wizards Joe & Seph's. Inside, you'll find 6 miniature bags of salted caramel popcorn, gold foil hats and festive jokes (warning: they may be corny).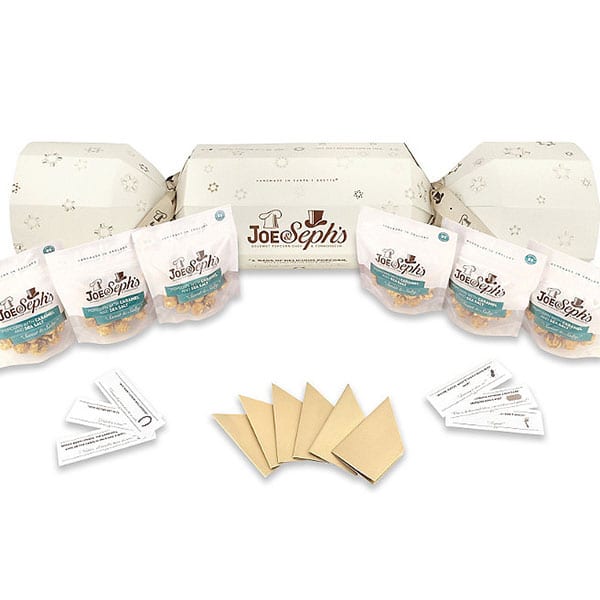 Boë gin crackers
For the adults around the table, these Boë gin crackers, £30, definitely deliver in terms of beauty. Each cracker contains a different award-winning 5cl miniature bottle in either violet, peach and hibiscus, Scottish bramble and Boë Scottish gin flavours. Make sure you've got the tonic waiting…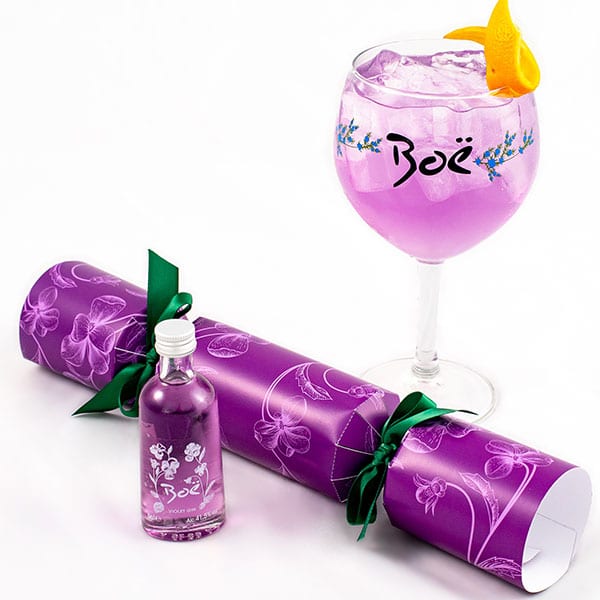 Hotel Chocolat miniature crackers
They may be small, but they sure are mighty. Ten mini crackers, £17, each filled with a gourmet chocolate. That's better than a plastic thimble, right? Throughout December, don your Christmas tree with these sweet cracker miniatures and come Christmas Day, move them on over to your Christmas table.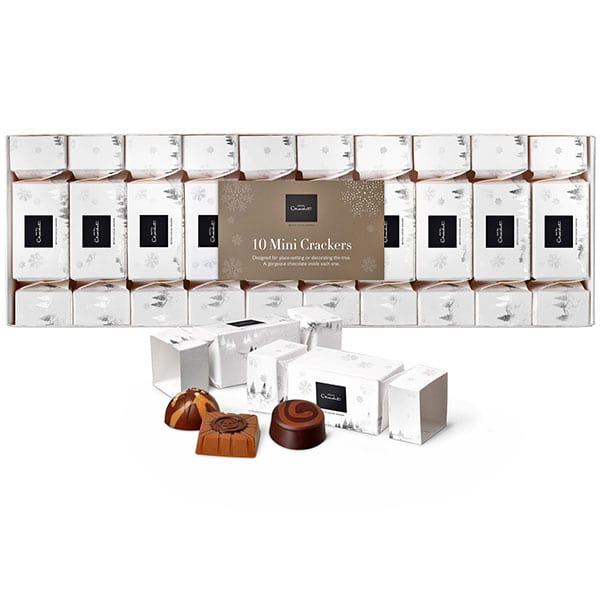 Petersham Nurseries eco-friendly crackers
If you shudder even at the thought of the pile of waste that the Christmas period tends to deliver, perhaps you should opt for crackers with an eco-focus. These beautiful crackers from Petersham Nurseries still allow you to enjoy this fun festive tradition without the worry of damaging the environment. Each is presented using recycled brown paper and contains handy gifts from organic hand cream to gardening accessories.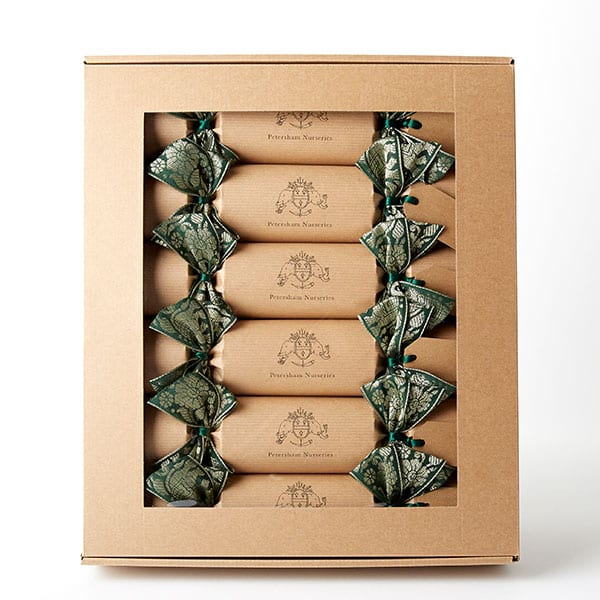 Prosecco crackers from Virgin Wines
Add sparkle to your table with these prosecco crackers, £34.99 for six.  Each cracker has a 200ml bottle of bubbly – just make sure you keep them somewhere cool, so they're ready to drink as soon you crack them open.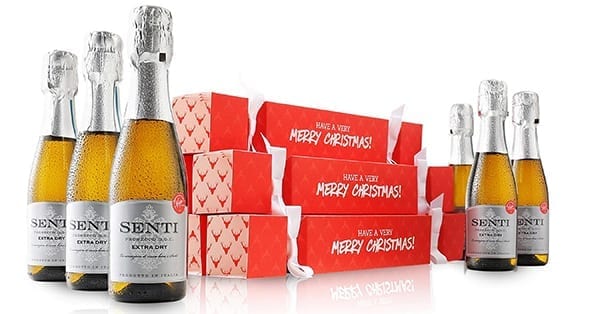 Harrods Antique crackers
These crackers, £110, are almost too beautiful to pull but when you do, you'll be surprised with gifts that include a hip flask, silver coffee scoop and a copper mug.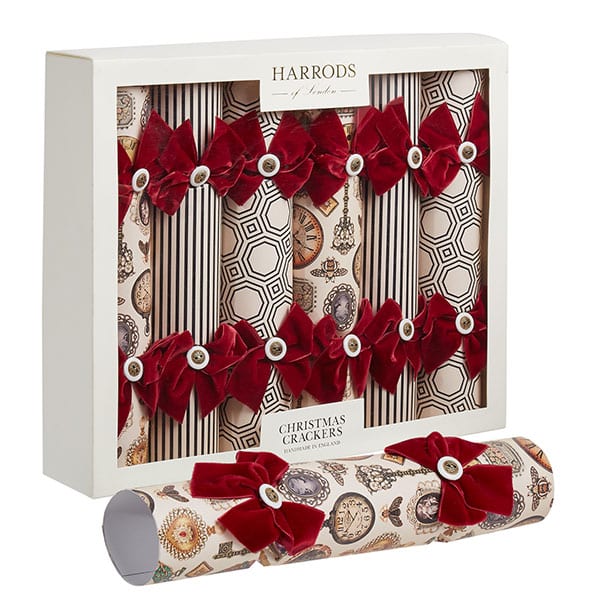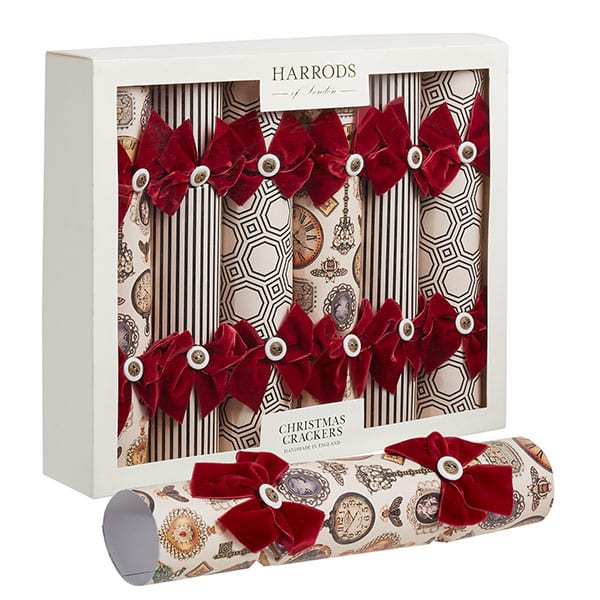 Fever Tree crackers
We've got our fingers crossed that Santa delivers a bottle of gin in your stocking this year. Should you not be so lucky, make sure you've got a stash of Fever Tree crackers, £32, on hand, each of which contains a miniature gin and special tonic to go alongside it.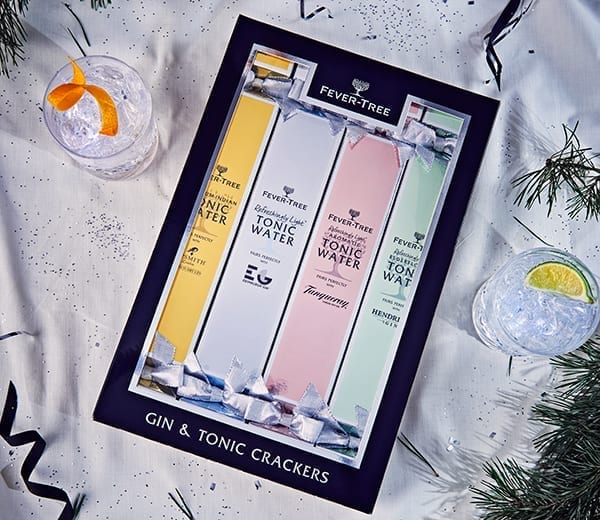 Fortnum & Mason champagne sparkle crackers
You needn't worry about dessert with these crackers, £100, from Fortnum & Mason. Every one has Marc de Champagne truffles in, as well as a traditional crown and entertaining scroll, for your guests to enjoy.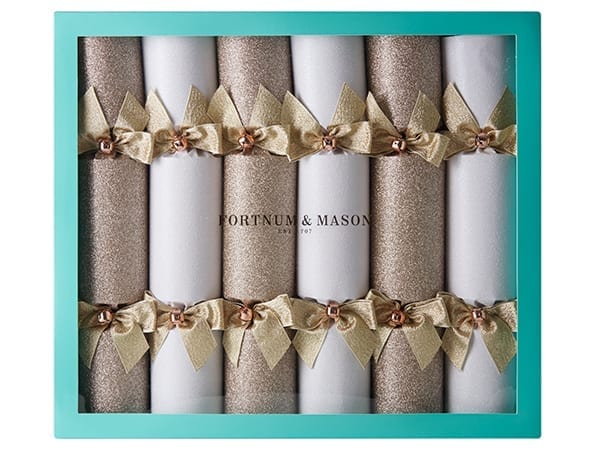 Claridge's crackers
As you can expect, the crackers, £80, from one of London's finest 5* hotels are the ultimate in luxury. Each cracker has a shimmering gold and silver crown and a keepsake inspired by the hotel's culinary heritage. There's a mother of pearl spoon, crested egg cup and pot of Claridge's honey, among other things.
Selfridges gingerbread men crackers
Guaranteed to make you smile, these fun gingerbread men crackers, £18, will add a light-hearted touch around your Christmas table. And as the theme is gingerbread, each cracker contains baking-related gifts such as cookie cutters and a mini whisk, sure to delight kids and adults alike.