10 mood-boosting Instagram accounts to follow right now
If you use social media, you're likely familiar with the meaningless scroll that tends to occur – opening an app like Instagram and mindlessly flipping through posts, taking in little and gaining even less from the exercise. For many it's a welcome distraction, but it can feel a little fruitless.
At the same time, our newsfeeds may be looking rather bleak, with worrying news updates and stories of struggle that need to be told. It's important to stay informed – but also essential to balance the sobering with a side of positivity.
Here's an antidote: 10 mood-boosting Instagram accounts to follow during this challenging period, featuring everything from gorgeous baked goods and peaceful gardens to talented crafters and cooks. Follow to add some virtual sunshine to your newsfeed.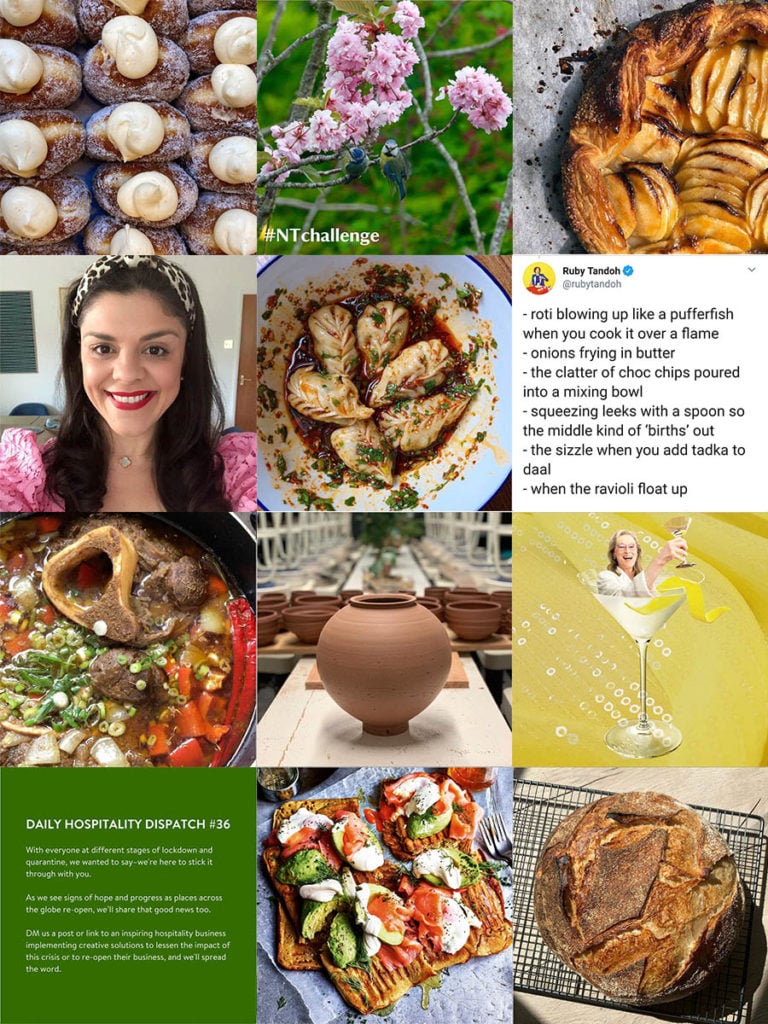 1. National Trust
We might not be able to visit any of its beautiful places or properties right now, but the National Trust can still give us a dose of the outdoors, with photos of rolling hills, cute animals and handsome houses. The charity's Instagram page runs a fun weekly #NTChallenge, where users can submit a photo on a theme – for example blossom, or wildflowers – for a chance to see it picked as a winner or featured in a gallery of runners-up.
Follow @nationaltrust
2. Pippy Eats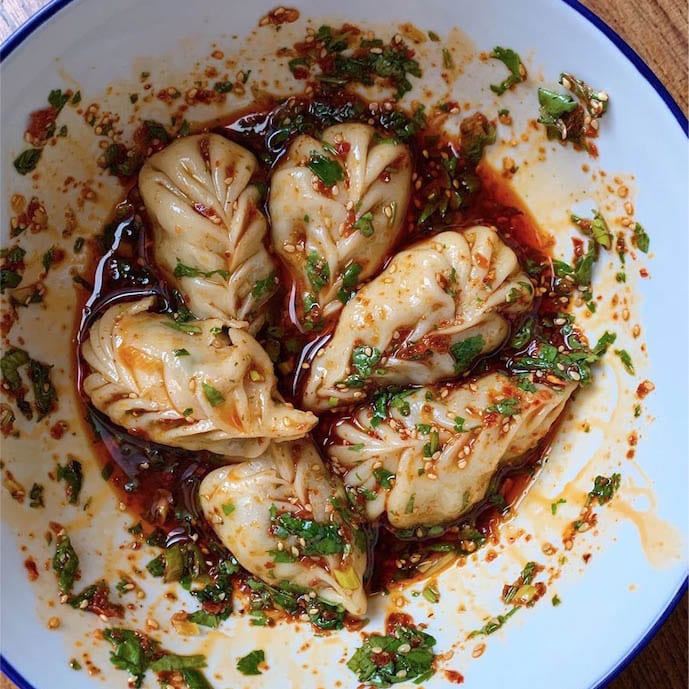 If you're craving noodles and dumplings, you need to follow Pippy Eats. Manchester-based blogger Pippa Middlehurst is passionate about South East Asian food and won the first season of BBC series Britain's Best Home Cook in 2018. Her short videos of pulling noodles by hand and rolling and folding dumplings are mesmerising, and she also includes info on the science behind the process and advice on what to buy from Asian supermarkets.
If you don't have time to try it for yourself, Pippa also sells homemade chilli oils and hugely popular meal kits, featuring homemade noodles and illustrated recipe cards, for UK delivery. Or, you can just feast your eyes on her colourful, close-up photos of sour soup dumpling and Thai prawn wontons.
Follow @pippyeats
3. Sabrina Ghayour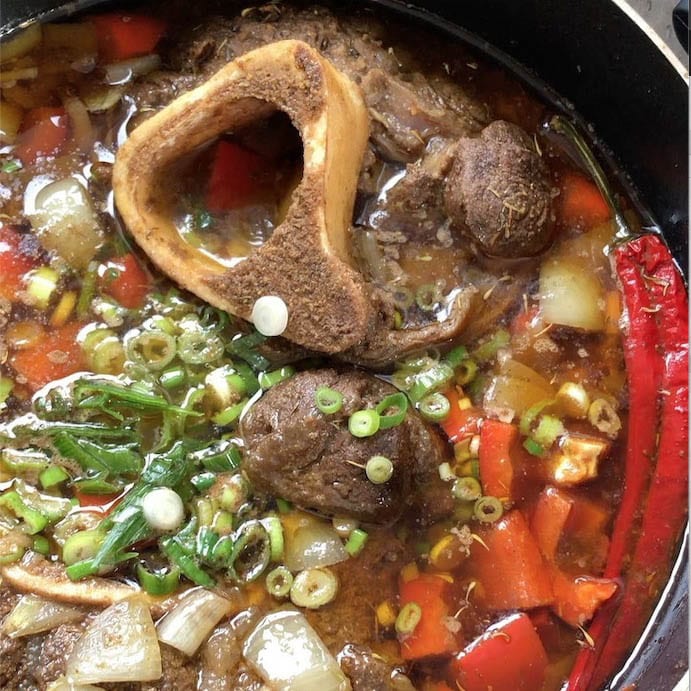 Chef and cookbook author Sabrina is an expert on Persian and Middle Eastern cuisine but just as likely to post a photo of a homemade sausage and egg McMuffin – exactly why she's a must-follow for true food lovers.
Alongside her gorgeous cooking (slow-braised saffron lamb shanks, Jamaican curry, homemade beef phō), her down to earth and often amusing captions are a joy to read. See: "Bacon and salad cream. Haters used to hate until they tried it and came to me with their tails between their legs because it's SO good." Watch out for cameos by Sabrina's mum, known as Mama G.
Follow @sabrinaghayour
4. Brickhouse Bakery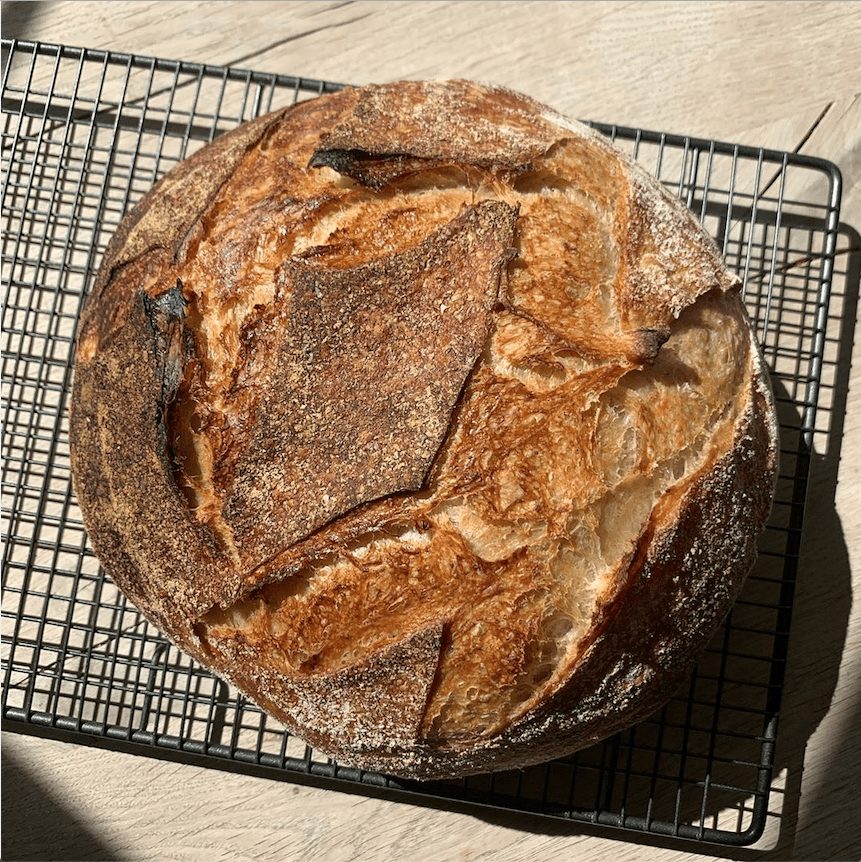 The closure of this beloved bakery's two branches in south east London late last year came as a real blow. Lucky for us, they've shared a collection of helpful posts and videos to help you make your own sourdough from scratch, beginning with starting and maintaining a mother, to making the dough, baking and troubleshooting.
The insightful tips and advice focus on tuning into your senses to learn how to make good bread – and videos of the dough being handled are therapeutic to watch. Get in on the action using the hashtag #selfisolationsourdough. Just remember, if your local bakery is still in action, and you're able to visit it safely, don't forget to support them too.
Follow @brickhousebread
5. Ruby Tandoh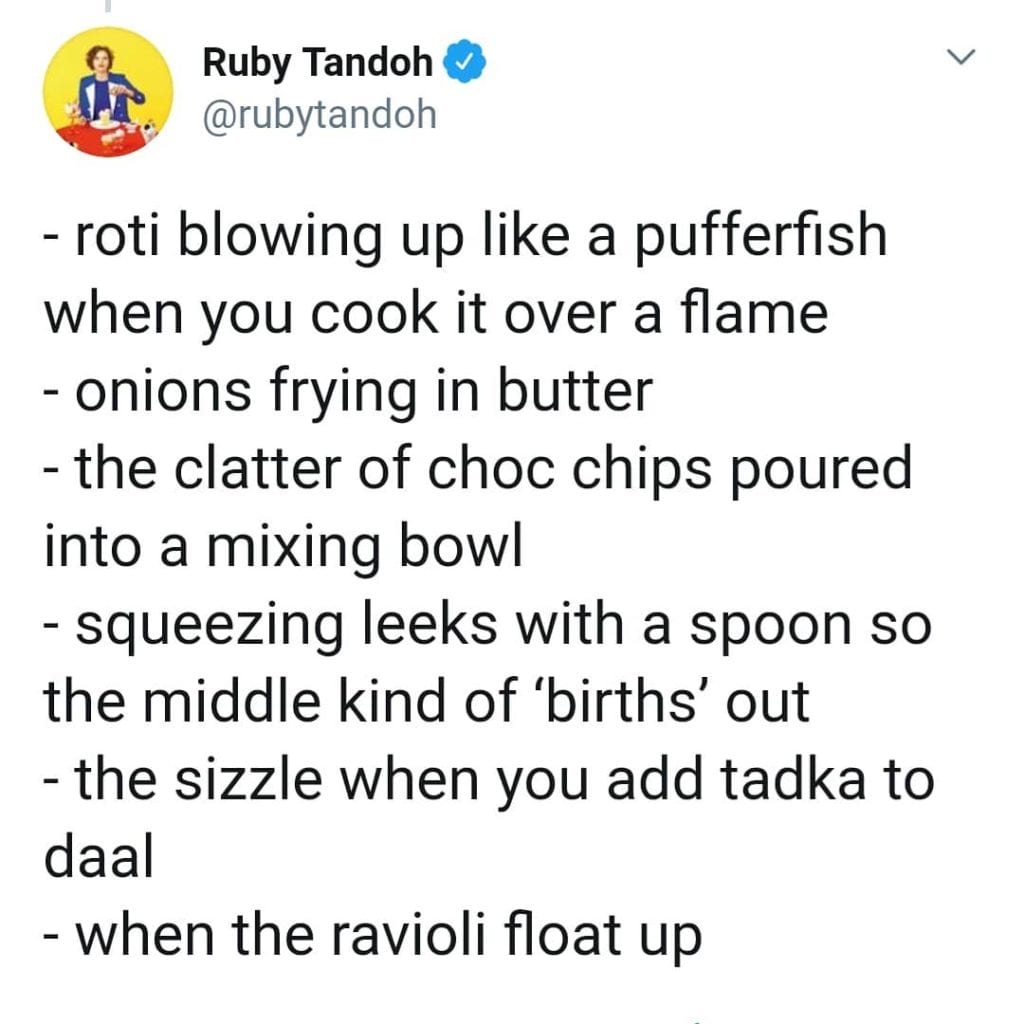 Food writer (and former Bake Off contestant) Ruby rallies against diet culture and food snobbery in her work, and her themed lists of 'Good Food Things', sometimes including suggestions from other social media users, are potent reminders of the small joys to be found in food.
You'll be amazed by the intense sensory nostalgia she can conjure with just a few well-chosen words: "that first throaty glug when you pour a bottle of wine", "the pop of the jam jar lid", and "crispy, burnt cheddar scavenged from the inside of the toastie maker". Take solace in them.
Follow @ruby.tandoh
6. The Mad Feed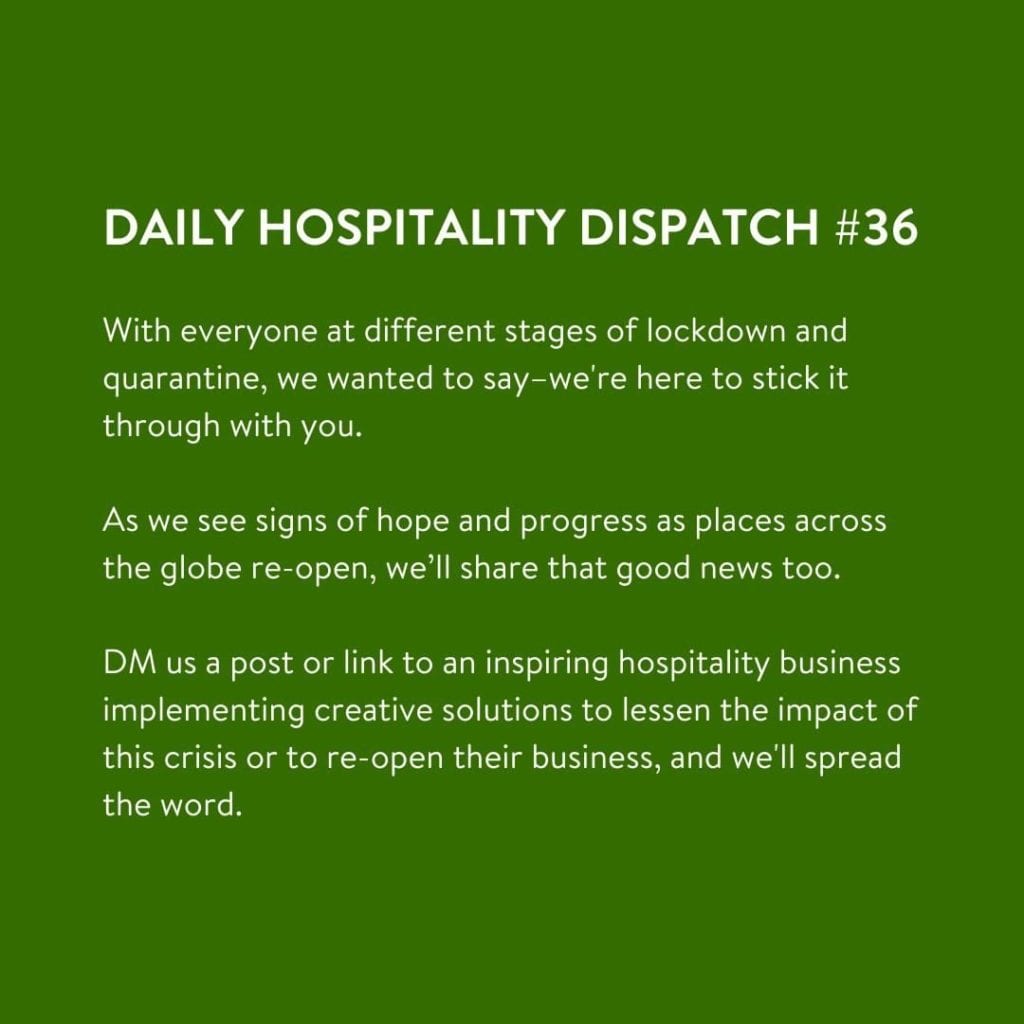 René Redzepi, chef-owner of famed Copenhagen restaurant Noma, founded MAD as an annual symposium in 2011. The non-profit organisation promotes sustainability and improving the lives of workers, both in the hospitality industry and the food system at large.
Its Instagram page has been documenting the pioneering ways restaurants worldwide have responded and adapted to the Covid-19 crisis, from restaurants in the Bronx cooking meals for essential workers and students in need to an Edinburgh restaurant preparing seafood platters to take away in order to continue supporting Scottish fishermen.
It's inspiring stuff for those in the biz and encourages everyone to support their local food businesses. The MAD website hosts a global map of restaurants that are open for business in some form and need support.
Follow @themadfeed
7. Taste of Streep
This bananas account, started by a US actress/self-taught graphic designer and described as a "celebration of film, art, food and fashion", posts images of Meryl Streep photoshopped on to food. Envisage the esteemed actress emerging from a scone, lounging in a banana split, sitting atop a watermelon or sporting a skirt made of kale – all against a colourful (and usually sparkly) background. It has over 251,000 followers. Silly? Yes. Likely to make you smile? Also yes.
Follow @tasteofstreep
8. Bread Ahead Bakery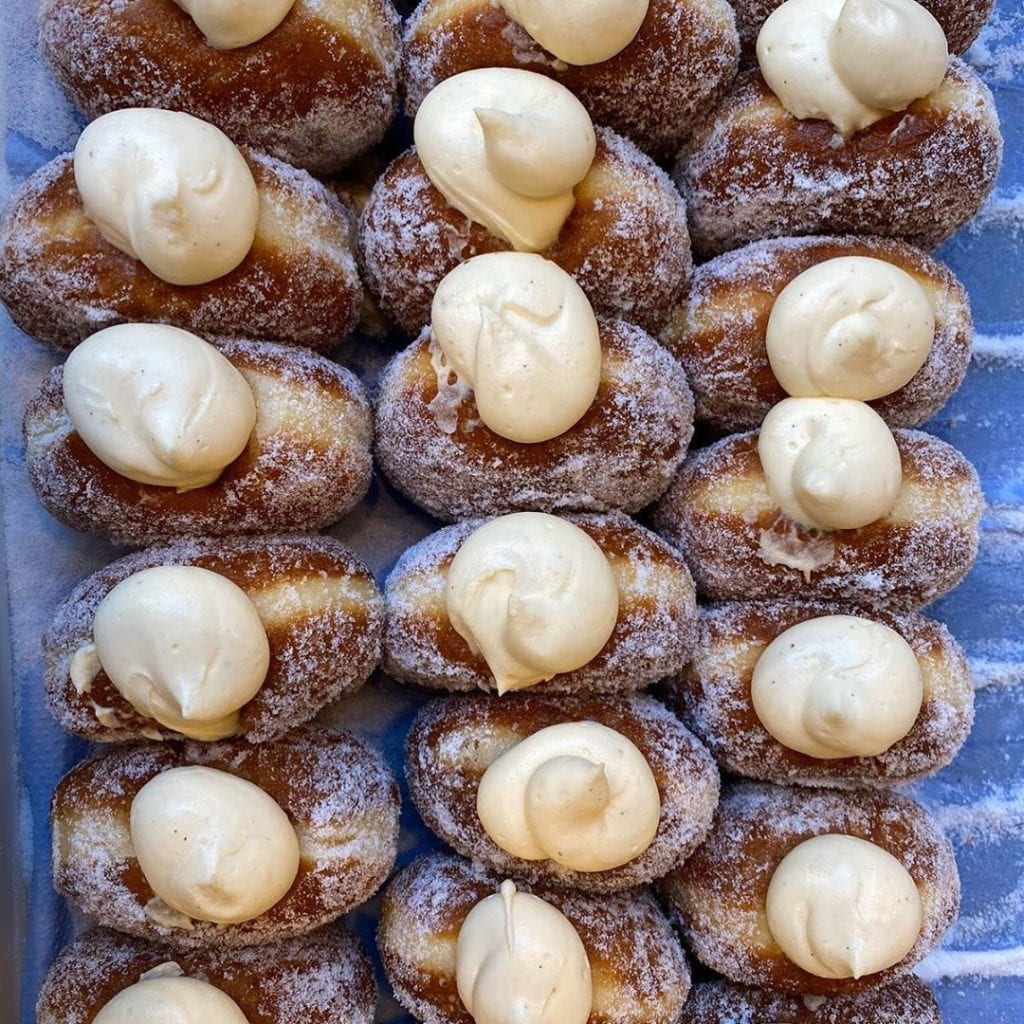 Known for its gorgeous sourdough loaves, cinnamon buns and giant doughnuts, this pioneering London bakery is one to follow if you want to wake up to photos of glorious baked goods – or seriously up your own baking game. During the lockdown, the bakery is generously hosting free tutorials on Instagram Live, most days at 2pm. Check the Bread Ahead website for a schedule (May includes baguettes, ciabatta, those cinnamon buns and family-friendly cookies and brownies) and to download free e-books of recipes.
Follow @breadaheadbakery
9. Max Adelman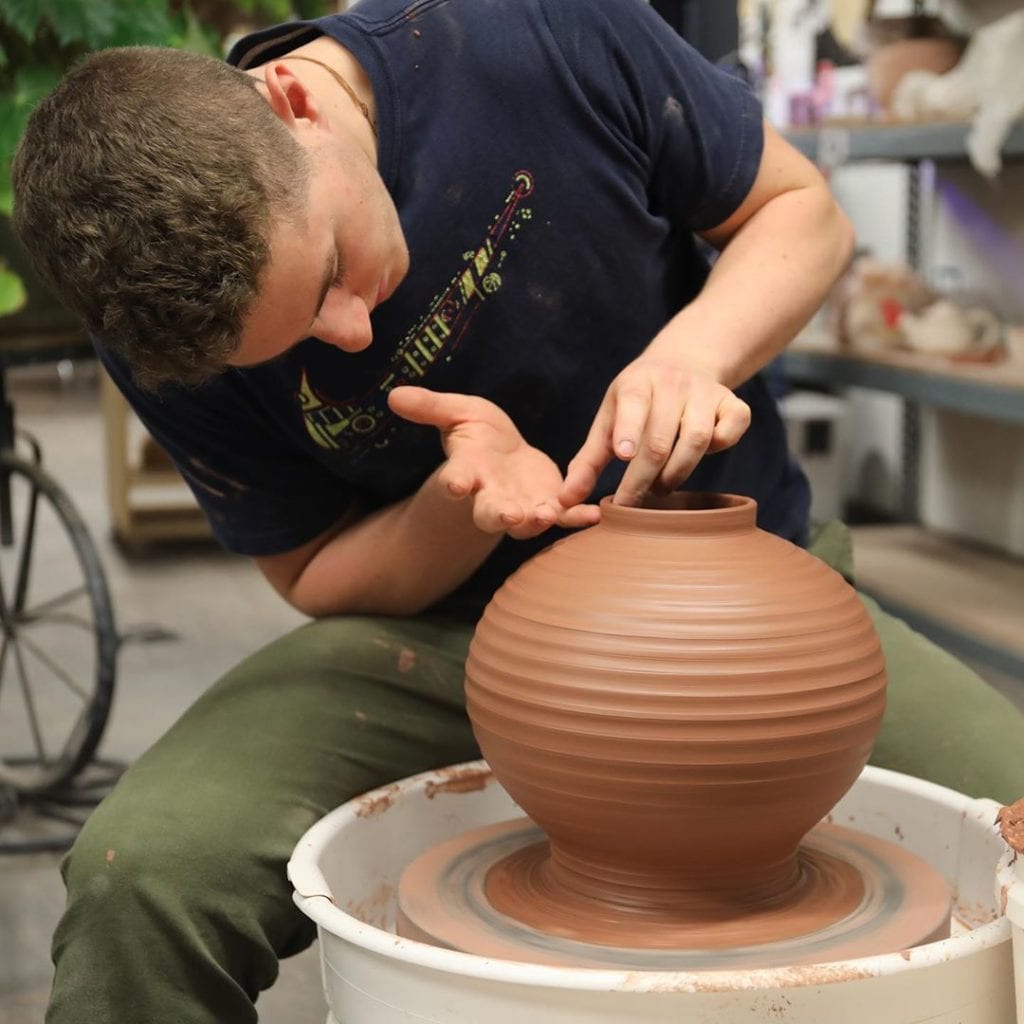 Ceramic artist Max teaches pottery at the Chicago Ceramic Center in Illinois, but over 74,000 people around the world watch the entrancing videos posted on his Instagram account of him throwing clay on his potter's wheel.
Not only are these sped-up snippets soothing, but Max's detailed captions explain the fascinating complexities behind the throwing process. There are unexpected lessons to be learnt too, as he writes about the health problems ceramicists can encounter and embracing failure as part of being an artist.
Follow @maxadelmanpottery
10. Ravneet Gill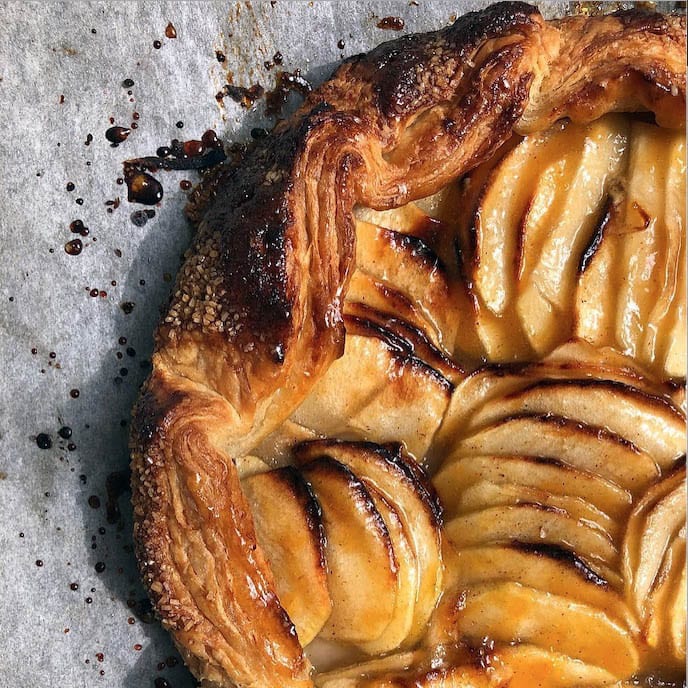 Pastry chef Ravneet recently released her debut cookbook, The Pastry Chef's Guide, and her Instagram account is an unabashed celebration of all things sweet. Expect luscious photos of crispy, laminated pastry or chewy cookies (you'll want to lick your phone screen) along with cheerful videos of Ravneet explaining classic cookery principles like making caramel or granita.
Ravneet also runs pop-up bakery Puff (which is currently offering online baking courses) and founded platform Countertalk, which promotes positive, community-minded culture in the hospitality industry. It runs events and talks and lists vetted job opportunities.
Follow @ravneeteats
And one more…

Don't forget to follow @deliciousmag too for inspiring, seasonal recipe ideas every day.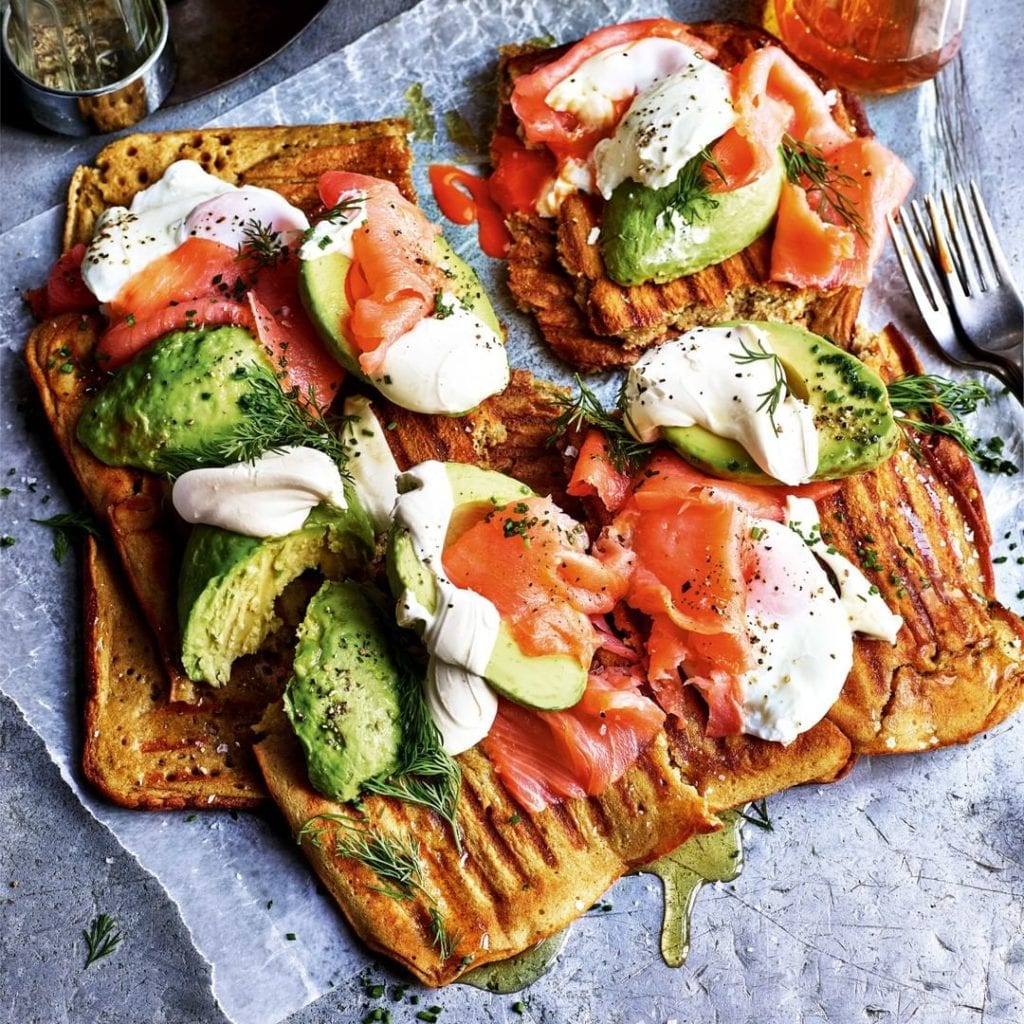 Looking for more ideas to keep you busy? Take a look at our list of nine cookery projects worth taking on or browse through 50 ideas for food activities to do at home.
Subscribe to our magazine
Food lovers, treat yourself this Christmas... Enjoy 12 months of magazines for £29.99 – just £2.50 an issue.
Subscribe
Unleash your inner chef
Looking for inspiration? Receive the latest recipes with our newsletter