50 food activities to do at home
In the mood to try something new, fancy flexing your kitchen skills or need something to occupy an empty Sunday afternoon and keep the kids busy? Here are 50 food and drink activities which are excellent tools to pass the time at home.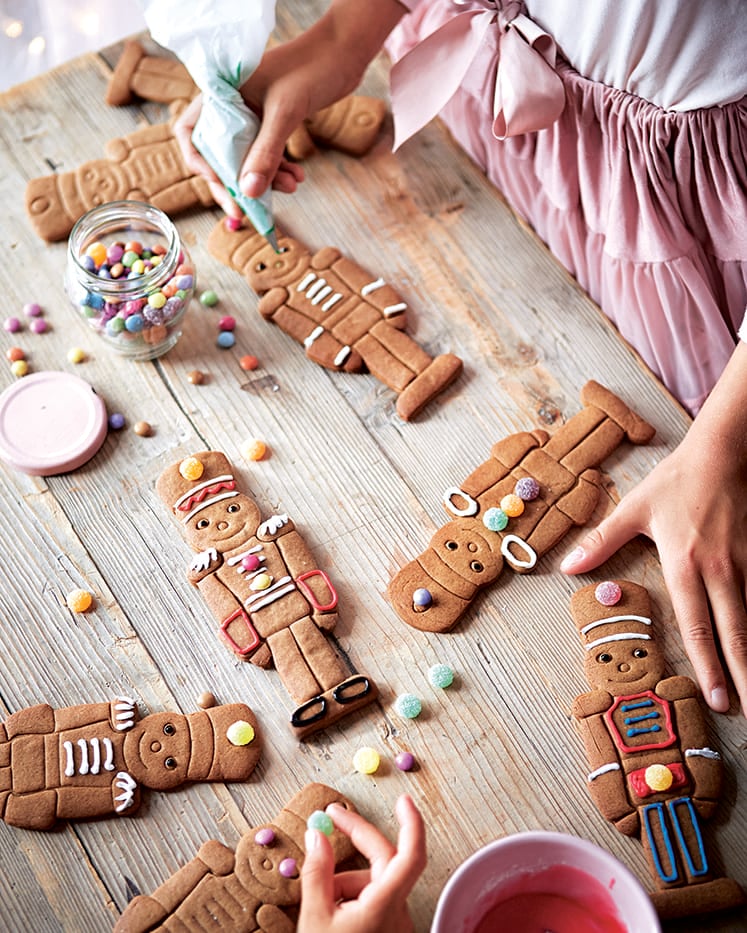 1. Organise your spice cupboard
Break it down into categories (sweet, savoury, seeds) to make grabbing whatever you need easier… and get rid of those dusty, out of date jars. Think about how you access them – labels on the lids might be a better idea if they are in a drawer.
2. Make a sourdough starter
Sourdough is a simple, magical thing – a loaf that grows out of flour, water, salt and seemingly nothing else. It can take practice to get right, but the results will fill you with a deep glow of satisfaction. Plus, it's notorious for being one of those loaves that takes time and patience – surely, you've got both of those in abundance? Click here for our guide to sourdough.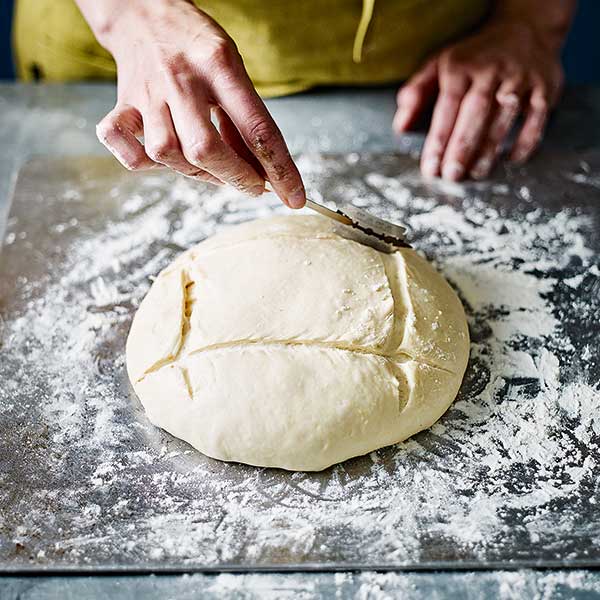 3. Practice your knife skills
Learning to chop properly not only makes cooking quicker, but safer too. YouTube is full of helpful videos, demonstrating techniques like the rolling chop. Don't forget to secure your chopping board by placing a damp paper towel or tea towel underneath. Click here for our guide to the best chef's knives.
4. Watch Salt, Fat, Acid, Heat on Netflix
Samin Nosrat's intoxicating four-part series explores the four elements she believes to be the foundations of good cooking. Her enthusiasm for food is infectious and the talented producers and artisans she meets, treasures.
5. Collate all of your family's favourite recipes
Put granny's Christmas cake, dad's chilli, your brother's favourite brownies and that recipe for Yorkshires that always works all in one place.
6. Learn how to make one cocktail and make it well
It's now your signature drink! We've got plenty of cocktail recipes to choose from.
7. Ferment some kimchi
Or pickle any leftover veg lying around. Here's our handy guide for you to learn how.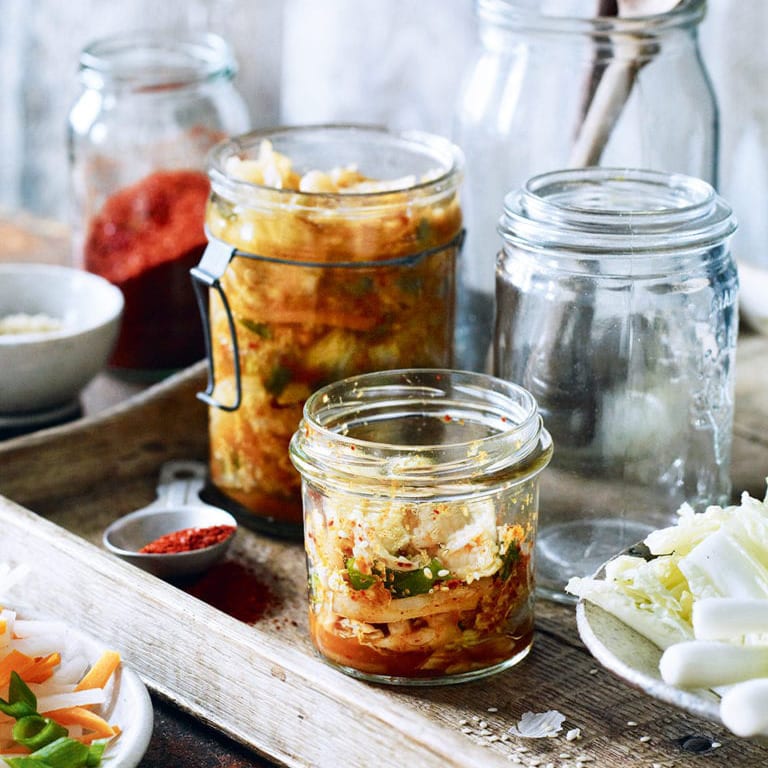 8. Test your food knowledge with a quiz
Make sure to keep in touch with friends and family via video calls (apps like Zoom and Google Hangout are great) and whilst you're at it, try our virtual food quiz.
9. Make leftover pesto
Whizz any green leaves lurking in your salad drawer (rocket, spinach, herbs, sad salad leaves) with pine nuts (or any nuts you have), olive oil, salt and lemon juice to a silky consistency. Or take a browse through many of our homemade pesto recipes.
10. Find out the answers to the world's most Googled food questions
The results might actually surprise you…
11. Become a wine expert online
Gain the confidence to pick the perfect wine glass and choose a sparkler other than prosecco with award-winning drinks writer Susy Atkins' easily digestible guide.
12. Donate money to a food bank
Dropping off food isn't always practical, and food banks know best how to use their funds.
13. Browse through your cookbooks
… and earmark recipes you want to make in the future. Bonus points for organising based on event, e.g. for birthdays, barbecues, Christmas or a weeknight dinner.
14. Make your favourite coffee shop drink at home
Just love a spicy chai latte? Learn how to make it from scratch, plus cortados and flat whites.
15. Use up that bag of dried lentils
… or chickpeas, beans, or whatever other dried goods you have lurking around in the cupboard. This lentil curry is a good place to start.
16. Bake a batch of chocolate chip cookies
Leave half on a neighbour's doorstep, or keep half the dough in the freezer for when you need cookies, stat. Here's our popular choc chip cookie recipe.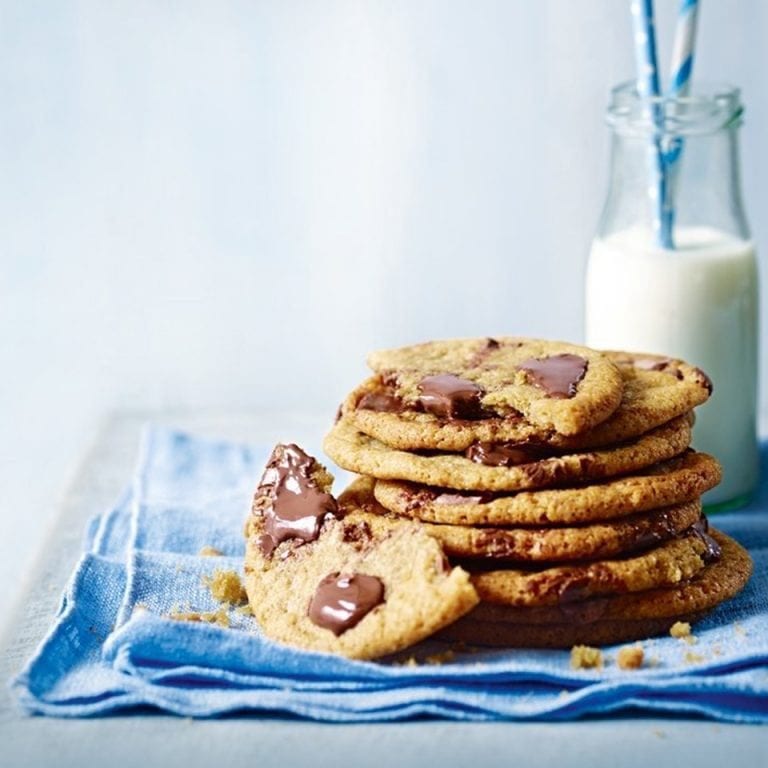 17. Make an official ranking of the best biscuits (in your opinion)
Get your friends/family to do the same, compare, and then debate each biscuit's merits.
18. Refill your ice trays
Why not? Your future self will thank you.
20. Listen to a food-themed podcast
From chats with Nigella Lawson to Bake Off stars, we've got an entire archive of foodie podcasts for you to tune into.
21. Experiment with aquafaba
Basically 'bean juice', it's the liquid found in a can of chickpeas. Packed with protein, it's whippable and makes a useful (vegan) dupe for egg whites. Use to make meringues or chocolate mousse.
22. Get the kids clued up on food and farming
The Royal Cornwall Agricultural Association's videos and activity sheets cover the basics of dairy, arable and fruit and veg farming in a fun and accessible way.
23. Reorganise your fridge and freezer
Get clued up on ideal temperatures, how long to keep things for, and the best way to organise your food to keep it at its freshest and minimise food waste with our handy guide to the fridge and freezer.
24. Make pasta from scratch
You don't even need a pasta machine to master our simple pasta dough.
25. Do a food-based science experiment
Explain the phases of the moon with Oreos, make a solar oven and cook s'mores in it or explore centripetal force with jelly. Time to get scientific in the kitchen…
26. Start a herb garden
Grab some seeds and compost and see what you can grow. Pots of herbs bought from the supermarket can be cultivated but will need careful looking after and help to grow hardy.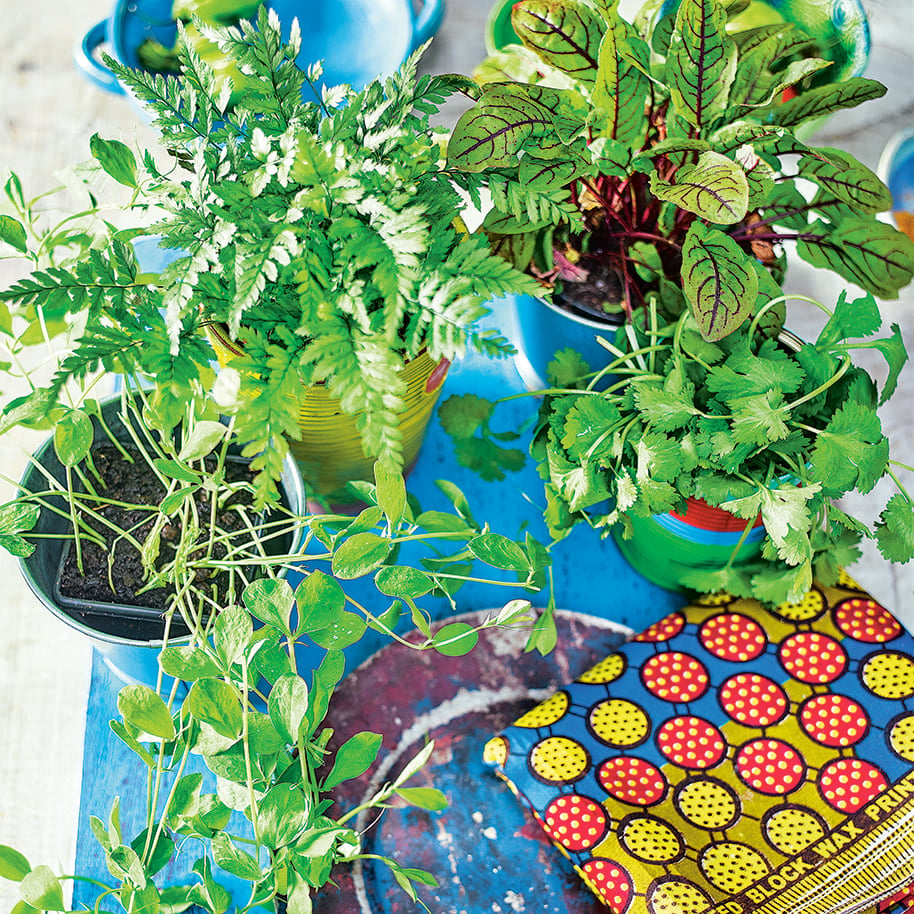 27. Try out the art of meal prepping
Get ahead on a Sunday and enjoy a week of stress-free eating. If you have children, prepare their lunchboxes, too.
28. Sew yourself an apron
Find some free patterns here.
29. Perfect your rice cooking technique
You'll be delighted when you can create perfect rice every single time.
30. Join your local mutual aid group
… and find out if anyone in your area needs help with food shopping.
31. Order a food-themed jigsaw puzzle
Or a food-focused board game. We like Century Spice Road.
32. Support hospitality workers facing hardship
Charity Hospitality Action are preparing a fund to help workers who need it during the outbreak.
33. Design your dream birthday cake
Ten layers of chocolate sponge; cream cheese icing; studded with raspberries. You might not get to eat it, but it's fun to imagine. Ask kids to try drawing theirs – Bake Off style!
34. Plant some bee-friendly flowers or shrubs
Pollinators are important for our food chain – help make sure the bees have essential grub.
35. Sharpen your knives
It's something you should be doing semi-regularly anyway. Here's a video showing you how.
36. Enjoy a hot drink with the sun on your face (through a window is fine)
Simple pleasures. Add a book or magazine to the equation for full effect.
37. Do the same thing with an alcoholic drink
It's just like you're on holiday!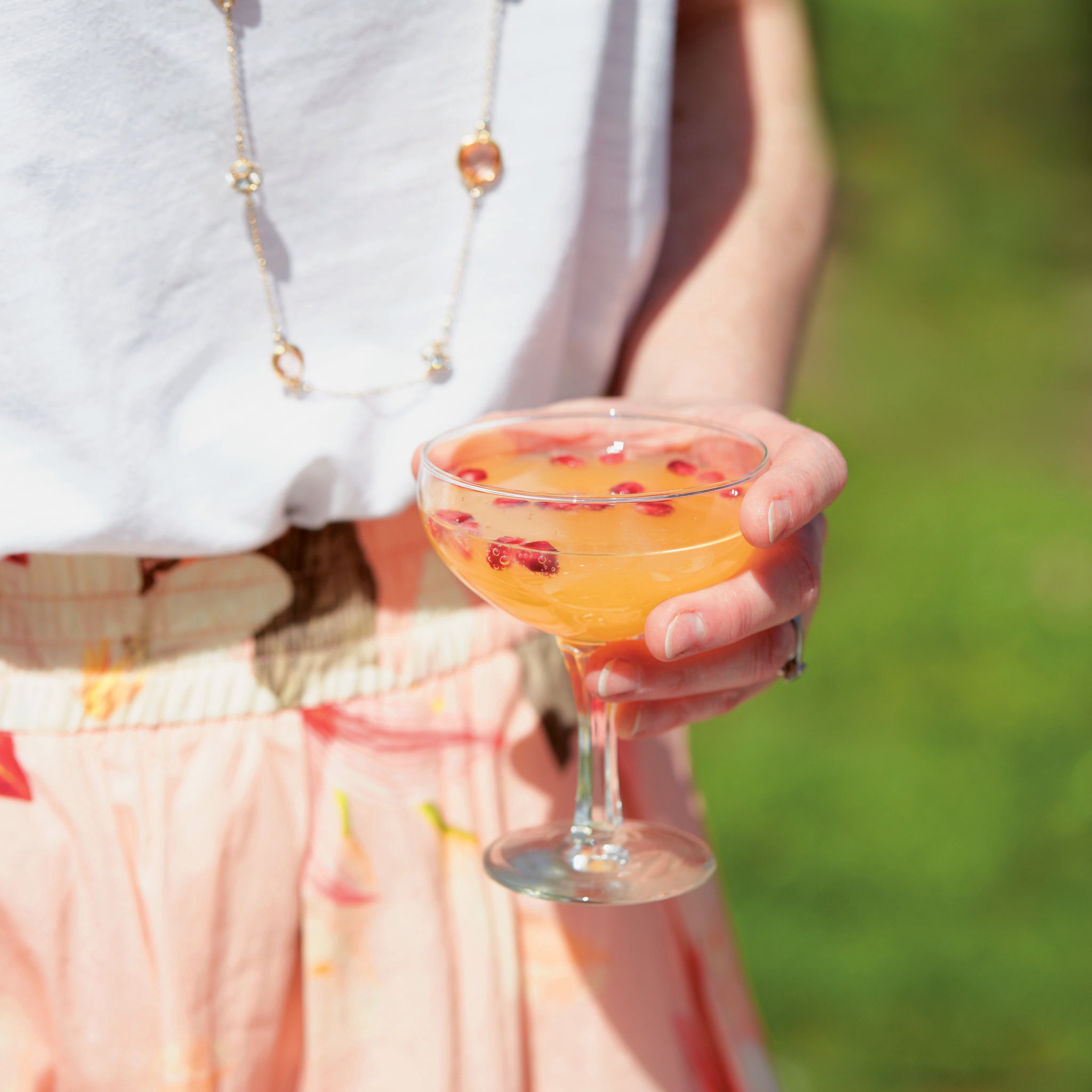 38. Plan your next food-focused holiday
Pizza in Naples? Pastéis de nata in Lisbon? The world is your oyster and there's no time like the present to start your bucket list.
39. Watch Binging with Babish on YouTube
Want to cook Bubba's shrimp from Forrest Gump? Or see what the 'grey stuff' from Beauty and The Beast might look like? US filmmaker Andrew Rea (alias Oliver Babish) brings fictional food from film and TV to life with delectable (and sometimes disastrous) results. His videos' quality production, wry voiceovers and smart cooking skills make them, indeed, bingeable.
40. Make a playlist
… ready for your next barbecue or dinner party. Added element: all of the songs have to relate to food!
41. Find out exactly how chocolate is made
Or champagne or ice cream cones or tofu. The internet (and Wikipedia) is a wonderful thing.
42. Take a virtual cookery course
Discover the basics of breadmaking with expert baker Richard Bertinet, or master tempering with Paul A Young on an interactive, community-based online course by Learning with Experts. Discover our full guide to the best virtual cookery classes to take right now.
43. Have a restaurant-at-home night
Bring out the candles, good crockery and napkins. Have kids make a menu and an adult act as maître de'.
44. Make some really good stock
We've got a guide for that! It can be frozen, too.
45. Use it to make a risotto
Some soothing, meditative stirring action = just what the doctor ordered.
46. Ice some biscuits
Got icing sugar? Got food colouring? Biscuits? Kids that need entertaining? Have a biscuit icing bonanza. Prizes for the best messages and cutest designs! Here's our collection of biscuit recipes, if you need it.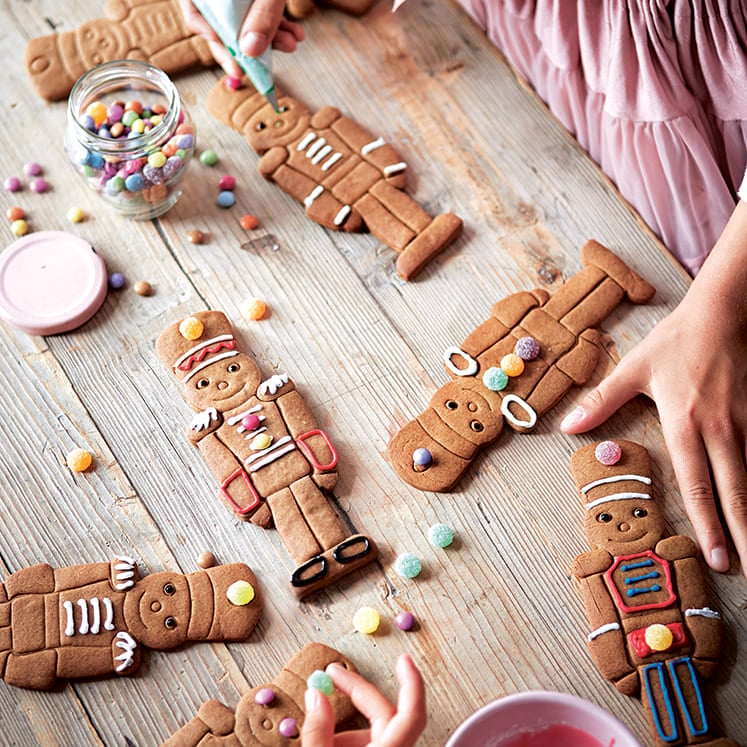 47. Buy a gift card for your favourite restaurant
… ready for when they reopen, and think about what you might order. Mmmm.
48. Make quick banana ice cream
Bored of banana bread? (That's what the internet would have us believe everyone is baking, right?) Try this instead: chop and fully freeze any brown ones, then when you're ready to eat, blitz the chunks to a creamy consistency (add a splash of milk if needed). Add chocolate chips, if you like.
49. Buy some veg you're not used to cooking with
Or order a box from a local veg scheme ­– a great prompt for trying new recipes. Get in touch with us on social media if you need any cooking tips.
50. Make flavoured water
Staying hydrated is important, if dull. Add berries, cucumber, citrus slices or woody herbs to your bottle or carafe of tap water and leave in the fridge overnight to infuse.
Did we miss out any of your favourite food activities? Let us know in the comments below.
Subscribe to our magazine
Food lovers, treat yourself this Christmas... Enjoy 12 months of magazines for £29.99 – just £2.50 an issue.
Subscribe
Unleash your inner chef
Looking for inspiration? Receive the latest recipes with our newsletter