2019 Guild of Food Writers Write It! competition winner
The Guild of Food Writers Write It! competition, sponsored by Pink Lady apples, encourages aspiring young food writers to channel their thoughts and creativity into a piece that captures the way they think about food. The aim is to inspire a new generation to pick up the baton when it comes to food writing.
delicious. magazine was the partner for the 15 to 18-year-olds category, the winner of which was Charlotte Corrigan with her piece about her Granny's culinary creations. 
Read Charlotte's winning entry here and find out what the judging panel had to say about it.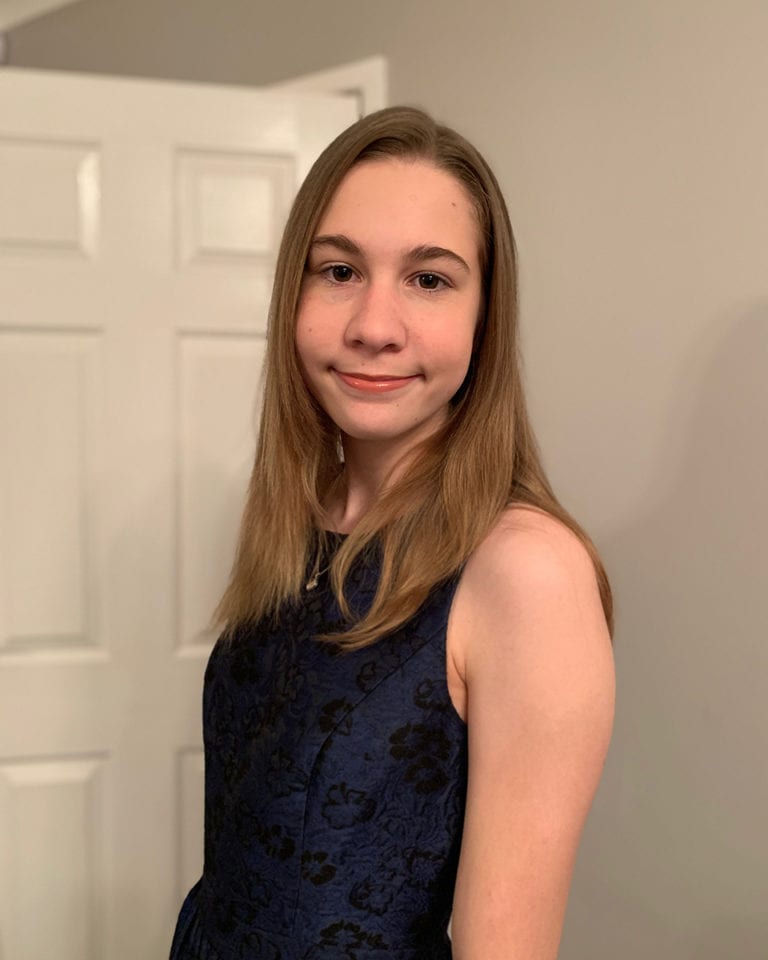 "For many people in this country, dinner can often comprise a plastic lidded tub, containing something that resembles food, prodded with a fork, 90 seconds in the microwave and voila, there's your tea. And I'm not disparaging this way of life. To be honest, my mum often resorts to 'convenience food' and her mantra that 'food is simply fuel' sits uneasily with me.
For my mum preparing a meal is a feat in itself and burning lettuce is something she can achieve with very little effort. Luckily, Granny was different; she was, what my mum calls, 'a feeder'. She saw love personified through her food. Food was more than fuel, it was an expression of her unquenchable love for her family. Every meal, excuse the pun, was seasoned with love and garnished with a smile warmer than the midday summer sun.
Each culinary occasion was treated as a challenge and she would not rest until bellies were filled, waist bands bulged and her diners felt like they needed to be rolled out of the house like Violet Beauregard from 'Charlie and the Chocolate Factory'.
"She chopped, stirred and whirled ingredients in a symphony of flavours. "
Food was fun and cooking was a crusade. Granny donned her apron as though she was going into battle. She was in the zone and this wasn't just routine. Granny worked in the kitchen like John Williams conducting an orchestra. She chopped, stirred and whirled ingredients in a symphony of flavours.
Impressively, she always knew the flavours and spices that worked together in harmony. You could say that my Granny had a buxom figure, but whilst in the kitchen she had the grace and dexterity of a ballerina.
I remember the last meal that I ever had the pleasure of enjoying with my Granny. It was late January and the trees looked gnarled and emaciated. The sky was threatening snow and the lights were awakening in the streets. As the car grumbled up to her red brick house, I leaped out, so hungry after a gruelling day of school. Sprinting into the house, leaving my mum to stagger to the door with all of our burgeoning bags, I tore through the house into the kitchen. Smells of roast chicken, parsnips and butter roasted potatoes danced in air.
'Is it ready Granny?' I chirped.
'Not yet my little sugar plum, but here's a peeled carrot,' she sing-songed as she handed me a carrot wrapped in a slither of kitchen paper.
"Golden rivulets descended down the volcano of sponge"
Eventually, Granny would showcase her culinary creations. Gasps and hushed whispers filled the air, as she entered the dining room red faced and, always, cheerful. This was an act of love; the coldness of the winter air, contrasted with the warmth of her fat heart. Roast chicken: browned, tender and inviting. Carrots and parsnips: the jewels in the crown and cooked to perfection. Roasted potatoes: crunchy coats and soft fillings. These delights were accompanied by an overflowing dish of stuffing, a huge jug of gravy, peas, Yorkshire puddings the size of my dad's feet and apple sauce. Yes, I know apple sauce belongs with pork and Yorkshire puddings belongs with beef. But, my Granny's mission in life was to make me happy.
Motivated by our responses, Granny would pull up a chair and join my mum, dad, Uncle Robin and Grandpa. With each mouthful of chicken and potato, the troubles of the day melted away. Gradually, our stomachs became fuller, but we all knew that we had to leave room for pudding.
This was the moment that we had all been waiting for…. Anticipation grew…. Trifle? Sticky toffee pudding? Apple pie? Syrup sponge! Golden rivulets descended down the volcano of sponge; molten sugar merged into rivers and tributaries creating an aromatic lake at the base of the mountain. Granny knew that this was my favourite desert: heaven in the form of a pudding.
But as with everything in life, you can't hold onto the things that you love forever. Food is temporary and so is life. Granny passed away unexpectedly, leaving a huge gulf in my life. But the aromas, tastes and tangs of her meal are etched on my soul forever. She nourished my body and my mind. And I am delighted to say that she has passed the spatula on to me.
Food brings family together. Handshakes, hugs, open doors, open hearts. Rotund and robust, Granny stands there, in my memory, with her arms as wide open as her smile, ready and waiting to give me a huge hug and a mountain of a meal."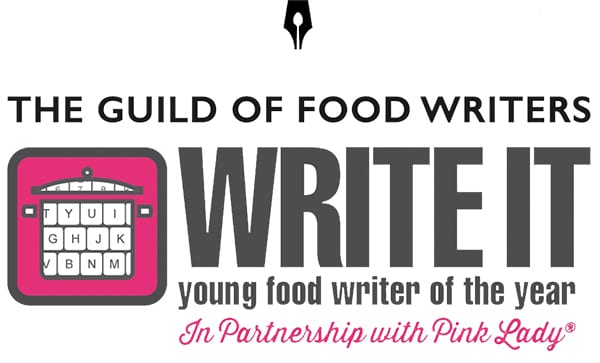 The 2019 judges
Lisa Faulkner, bestselling cook book author, celebrity MasterChef winner, actress and presenter
Karen Barnes, editor of award-winning delicious. magazine
Stefan Gates, award-winning documentary maker, TV presenter and author
Kalpna Woolf, TV producer, cookery book writer and Guild member
Sherry Ashworth, award-winning author of children's and young adult literature
What the judges said about Charlotte's piece
"Charlotte's piece captures the memories of her granny so beautifully and sums up the reason I wanted to cook and to write.''
Subscribe to our magazine
Subscribe to delicious. magazine for HALF PRICE
Subscribe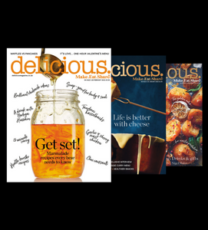 Join our newsletter
Packed with menu ideas, recipes, latest competitions and more...