6 top foodie getaways in the UK
We've found six places where you can see what it's like to be a creator of fine food and drink, get a feel for what goes on… and hole up for a couple of nights too.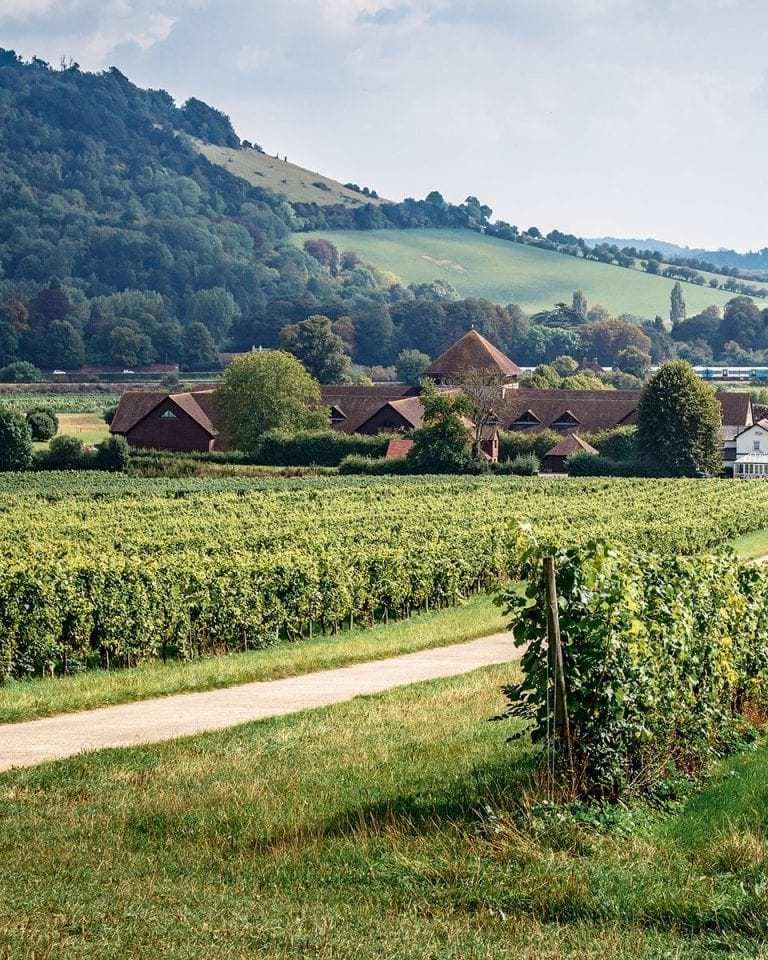 The vineyard – Denbies Wine Estate, Dorking, Surrey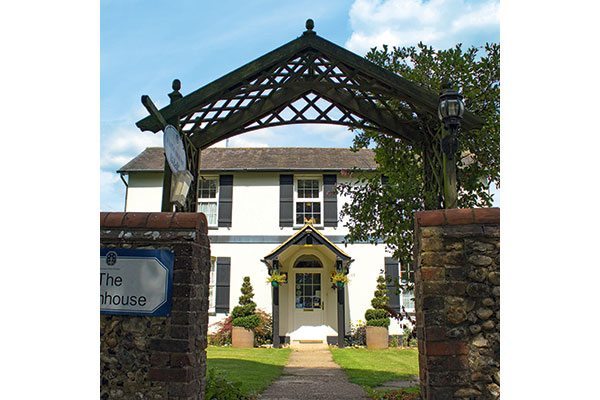 WHY IT'S GREAT If you've ever dreamed of a year in Provence, among serried rows of grapevines stretching as far as the eye can see, we've got good news: you don't need to travel to France, you can grab a slice of that life here in the UK. English wine – sparkling wine in particular – is in the ascendant these days and a stay at Denbies can feel like playing le vigneron for a day or two. 
THE PRODUCE With 265 acres of vines, Denbies is the UK's largest vineyard and recently won an IWC gold medal for one of its sparklers. Depending on the time of year, you'll witness the vines' lifecycle, from spring's budburst to the late-autumn harvest. The North Downs location is also a haven for walkers, cyclists and assorted wildlife, from woodpeckers to barn owls, bunnies to deer. At the Village Green Farmshop you can buy local produce, and there's a café and a rather good place for dinner (with Denbies wine, of course), The Gallery Restaurant.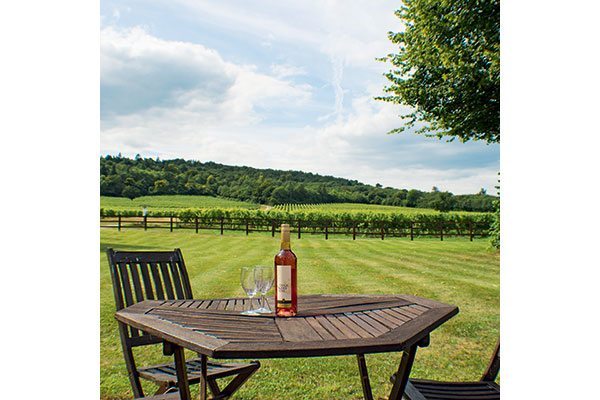 GETTING INVOLVED While you won't be encouraged to get out into the vineyards and help with the picking and pruning, the various vineyard and winery tours and tastings (£10.95 to £16.95, adults) give an excellent insight into how the 14 or so styles of wine made at Denbies are grown and vinified.
WHERE YOU STAY Rooms in The Farmhouse B&B (doubles from £98) are a tad utilitarian but they're comfortable and super-clean. They make a welcome after-dinner bolthole or starting point for a vineyard foray (for which the hearty breakfast, served in the conservatory, will set you up nicely).
The whisky distillery – Bowmore, Islay, Scotland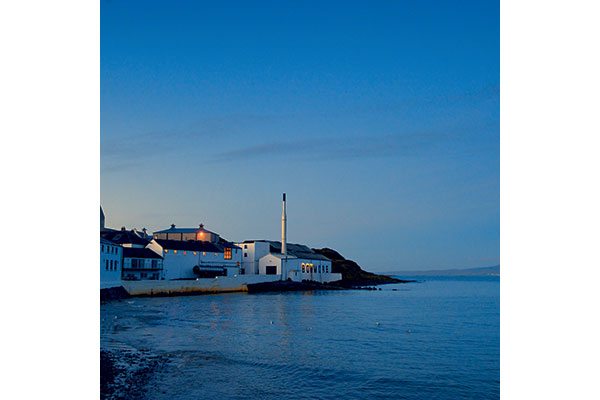 WHY IT'S GREAT The Inner Hebridean island of Islay has a population of just 2,000 but it has eight working distilleries producing 20 million litres of whisky a year. It's a dream spot for whisky lovers, and where better to stay than a cottage in a distillery? But the attractions go beyond booze. The 130 miles of coastline have idyllic beaches in sheltered bays, inviting you to a bracing swim. Golden eagles and oystercatchers soar overhead, while otters and seals play in the briny. You can enjoy Islay's farm produce, plus its lobster and shellfish, in the island's restaurants. 
THE PRODUCE The Bowmore distillery, in the island's 'capital' of the same name, is Islay's oldest and has been producing whisky since 1779. A single malt, made with only malted barley, yeast and water, Bowmore is a smoky, peaty dram that's typical of the Islay style. Recent innovations include finishing the whisky for a few months in Japanese mizunara oak casks.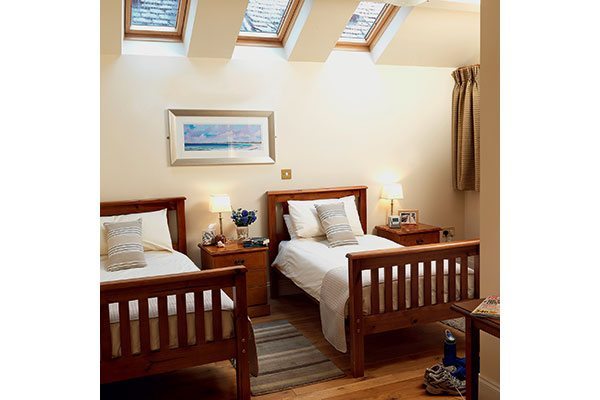 GETTING INVOLVED Your stay includes a complimentary distillery tour (and a bottle of 12-year-old in your room), during which you'll see exactly how the world's best-loved spirit is made. Enthusiasts can upgrade to a more in-depth Craftsman's Tour (£55), which includes a visit to the No 1 vault, where there are casks dating back to 1957. For the genuine whisky geek, the day-long Master Distiller tour (£225) includes peat cutting, a visit to the Bowmore water source and the opportunity to fill your own whisky bottle from the vaults.
WHERE YOU STAY Bowmore's six cottages sleep from two to 14 people (from £315 to £1,080 for a minimum three-night weekend stay in high season). Most cottages have glorious sea views and you'll have access to the distillery's garden.
The pig breeders – Smallicombe Farm, near Honiton, Devon
WHY IT'S GREAT A 20-minute drive from the spectacular Jurassic Coast, this peaceful little working farm in a sleepy valley gets a mention in the Domesday Book. It's in an Area of Outstanding Natural Beauty and there are walking trails through ancient woodland. The friendly welcome from Karen and her husband Matt, along with parents Maggie and Ian, will make you feel like one of the family.
THE PRODUCE The sausages and bacon in the award-winning full English are from the farm's rare-breed pigs (the lop is best for bacon "as it has a longer loin and doesn't go to fat"). The eggs come from the chickens and muscovy ducks, which are ultra free-range (best make sure your car windows are closed). At the local farm shop (millersfarmshop.com) you can buy cuts of the farm's dorset down-zwartble cross lambs.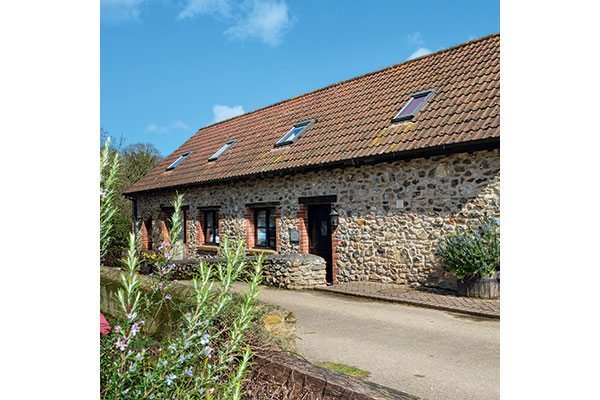 GETTING INVOLVED Pig keeping is the new chicken keeping, and you can learn how to raise your own porkers on the Introduction to Pig Keeping morning run by Ian (from £65). You can arrange other activities too, on an informal, flexible basis, getting as involved as you like, from bringing in the sheep or feeding the pigs to helping with the lambing in January. Young children will love milk-feeding the lambs in spring. 
WHERE YOU STAY There are three ensuite B&B rooms: two that share a comfy sitting room, plus a large family room with its own cosy lounge, complete with inglenook. Doubles cost from £90. Four self-catering cottages (from £495 for a three-night stay for four/five) complete a family-friendly set-up, with a child-delighting outdoor play area.
The flour mill – The Maud Foster Windmill, Boston, Lincolnshire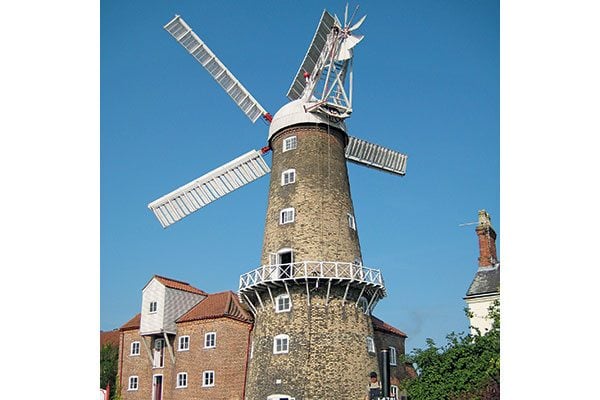 WHY IT'S GREAT Historic Boston is rammed with listed buildings but none is more remarkable than the 200-year-old Maud Foster Windmill not far from the centre of the town. A short walk away is Market Place, home to one of the oldest markets in England and where you'll find the local delicacy, the Boston sausage (a Lincolnshire-style sage-flavoured banger). Nature lovers are also catered for with the nearby RSPB nature reserves and the National Nature Reserve of The Wash. 
THE PRODUCE At 25 metres tall, the Maud Foster is one of the tallest working windmills in the UK, spanning seven floors and grinding up to 100,000 tonnes of organic grains a year. Owners James and Richard put the five-sailed mill through its paces and run it on every working day of the year. Buy their oats and unbleached, stoneground flours, made from wheat, spelt and rye, in the Mill shop. Or taste the difference for yourself and head to the tea room, which serves homemade cakes and vegetarian lunches.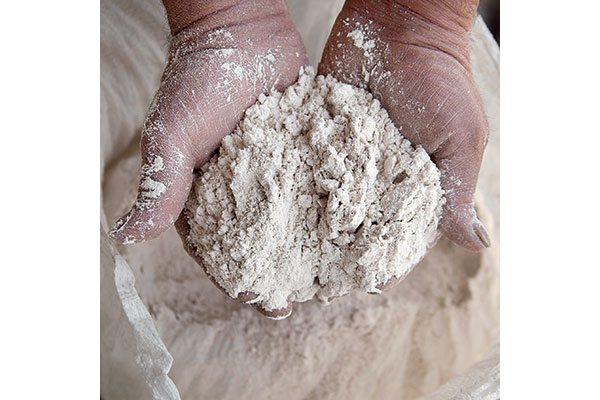 GETTING INVOLVED You can climb the sturdy timber stairwells to see the millstones in action for £4 (£10 for a family of four) and experience the inner workings of traditional flour milling. Brave the steep climb to the highest Dust Floor, where you may be lucky enough to witness pillowy sacks of flour being lowered to ground level by chain.
WHERE YOU STAY A spacious apartment tastefully decorated with mill relics sleeps two (£145 per night for three nights) in the granary next to the mill. If you're a light sleeper, the gentle rumble of the sails may wake you in the morning, but the good news is you get to enjoy their wholesome porridge for breakfast with a dollop of strawberry jam. 
The smallholding Cwmcrwth Farm, Llandeilo, Carmarthenshire, Wales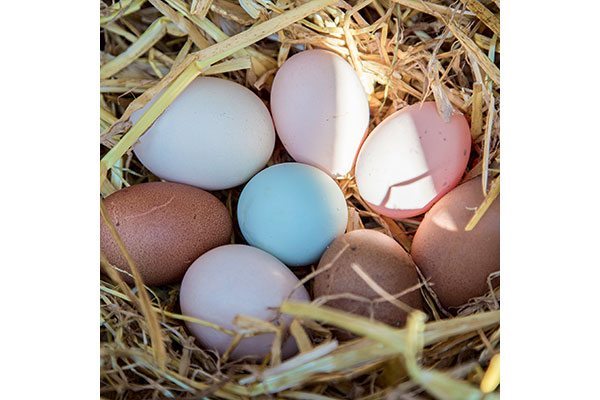 WHY IT'S GREAT Cocooned in dreamy South Wales countryside, the 50-acre smallholding has bagged multiple gongs for its hands-on, inventive agriculture experiences, food production courses and  tasteful accommodation. The area's riddled with castles, unspoilt beaches and fabulous outlets for local produce, such as Wright's Food Emporium (wrightsfood.co.uk) in Llanarthne.
THE PRODUCE Farmer Rob and wife Fiona sell from "a farm gate rather than a farm shop". You can buy burgers, steaks and joints from Cwmcrwth's highland cattle, along with bacon, sausages, pancetta and shoulder from its oxford sandy and black porkers. There are joints and chops from the cotswold lambs and hoggets, and buff orpington eggs. Order a barbecue pack or one of Fiona's teas when you book your stay.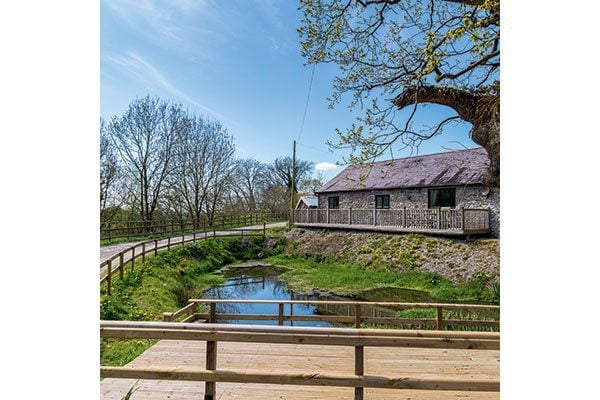 GETTING INVOLVED Cwmcrwth has turned farm experiences into an art form with animal feeding rounds for young children in the morning, junior farm days, and weekends providing everything from instruction on grooming and stabling animals, to brushing horses and combing highland cattle. Farmer Rob also teaches the dark arts of curing pork and making pancetta, while you can skip over to nearby Cilwr Farm for an introduction to goat keeping and cheesemaking.
WHERE YOU STAY Stylishly converted farm buildings, including the old barn – now alchemised into the four-person Hayloft (from £130 per night, min 2 nights) and six-person Coach House (from £150 per night) – and the six-person Milking Parlour (from £125 per night, minimum two nights) provide light, well-equipped cottage accommodation. Want to be truly at one with the animals? Then spend a night in Mafanwy's Ark (£30 per night, maximum three nights), a pimped pig ark with picket fence and campfire.  
The gin maker – Bella Luce Hotel & Spa, Guernsey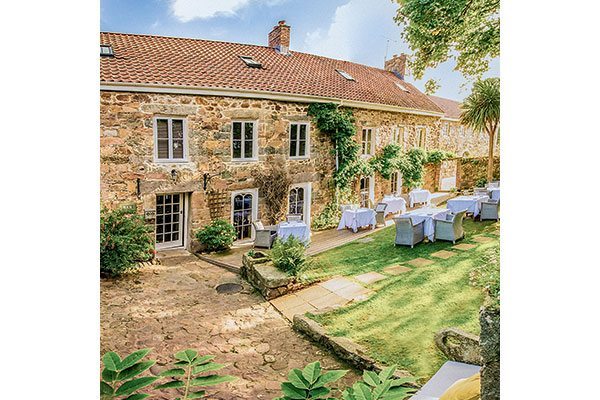 WHY IT'S GREAT First because it's in Guernsey, a charming island 14 miles off the Normandy coast, with an appealing Anglo-French culture and a slower-paced way of life. The hotel Bella Luce, in the south of the island, is a lovingly restored 16th-century manor house just a short stroll away from the pretty bay where Renoir used to paint. With 23 rooms, the hotel has a cosy, clubby feel: the vaulted cellar bar is a great place to finish the evening. 
THE PRODUCE Owner Luke Wheadon's interest in gin started when he was told it was essentially flavoured vodka – an ex-chef, he was intrigued by the possibilities for using new ingredients. He got hold of a copper still and set about experimenting until he came up with a mix of botanicals he liked for his own gin, Wheadon's. It's a London Dry style with extracts of cucumber, pink grapefruit and local rock samphire.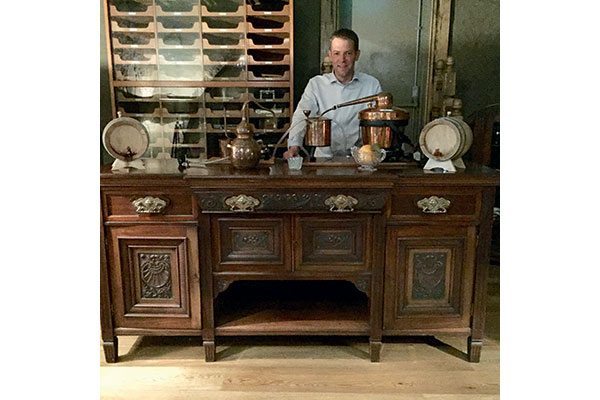 GETTING INVOLVED Luke organises Gin Experiences for guests; while he runs through the fascinating history of gin-making, you run through about 10 gins (spittoons optional), from dutch genever to London Dry and today's modern styles. Along the way you work out the flavourings you like, then, while you dine in the excellent restaurant (he was a chef after all), they make a gin that matches your preferences. It's served to you after dinner and you also get a tiny bottle of bespoke gin to take away (you can arrange to have a larger sample for around £20).
WHERE YOU STAY The rooms have a classic look, some with four-posters and all with large flat-screen TVs and ESPA smellies. They range from good-size standards to palatial suites. Doubles cost from £155 per night, including continental breakfast; the gin experience costs £45 per person. 
Subscribe to our magazine
Subscribe to delicious. magazine for HALF PRICE
Subscribe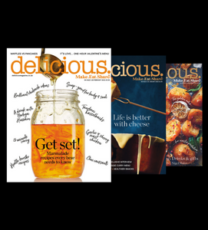 Join our newsletter
Packed with menu ideas, recipes, latest competitions and more...