Where to eat in Ibiza, Spain
Famed for its expensive clubs and buzzing night life, you might be surprised to discover that Ibiza is a haven for stunning sea views, hidden foodie hotspots and, of course, an array of fabulous fare…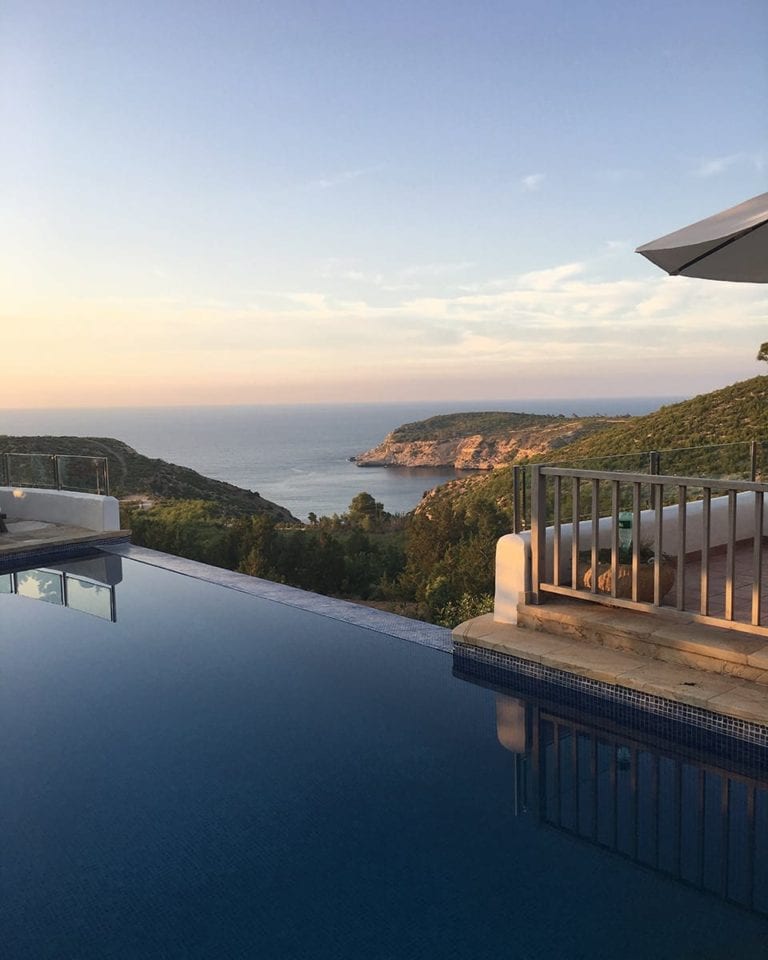 For years I thought Ibiza was an island solely for people intent on getting as drunk as possible as fast as possible and dancing the night away (dress code cowboy boots and long floaty-lacy white dresses). It still is those things, but a) it's so much more than that, and b) if none of the aforementioned appeals, it's easy to steer well clear as one facet of Ibiza life doesn't appear to impinge on the other.
My interest was piqued when I bought a copy of Eivissa: The Ibiza Cookbook by Anne Sijmonsbergen, which paints a picture of relaxed, beautiful food in an island landscape so ruggedly beautiful it makes you want to buy a stone small-holding and become a wild-at-heart farmer, sunbleached hair flowing in the wind. Within hours, the holiday was booked… Ibiza is small compared to islands like Sardinia and Sicily – you can drive from one end to the other in less than an hour (clogged rush hour traffic permitting).
Which means even if you're staying somewhere that feels remote, you're rarely more than 10 minutes' drive away from civilisation and a good plate of food. Beware the rutted tracks (caminos), though, of which there are many: most rural houses are at the end of one, so don't hire a low-slung car. You have been warned.
Now for the food…
Important to know: it's virtually impossible to eat out cheaply in Ibiza. This is one expensive island.
Good for breakfast…
Croissant Show in Ibiza town. I read about this in the beautifully produced, hand-illustrated book My Ibiza and Formentera by Hjordis Fogelberg (buy it when you get there, not on Amazon, or it will cost a fortune). The café is on a central square (Plaça de la Constitució) and the tables look towards the market where you can watch the stallholders setting out their Instagram-worthy wares: traditional Ibizan linens, cakes and a good fruit and veg stall.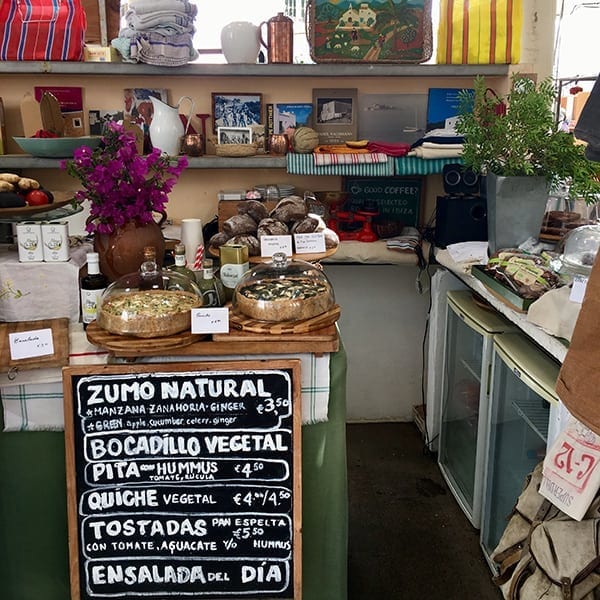 While you're there, walk up through the arch into the walled city, up and around the ramparts. There's lots of shopping to be done, churches to investigate and panoramic views.
Favourite lunch spot overlooking the sea…
We stumbled across Los Enamorados at Portinatx on our first day on the way from the airport to the villa where we were staying. At first glance it doesn't sell itself – ugly steps up and what you can see from road level doesn't look promising.
But trust me: once you're up there you'll be struck by the vibey laid-back style of the place. It's like the Toast catalogue come to life: all burnt mustards, faded dark reds, blues and teals with rough-hewn, slightly battered crockery glazed in the same shades.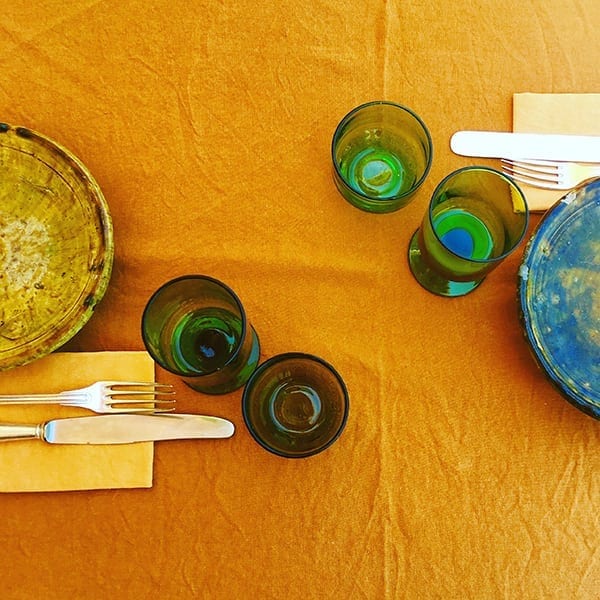 Order a bottle of super-chilled rose, sit back overlooking people fannying about in boats, kayaking and swimming in the turquoise waters below, take a deep breath and rest assured your holiday has begun. For food, I can recommend the toasted goat's cheese salad drizzled with honey, the burrata and tomato salad and the beetroot dip. You'll want to take the glass Numen water bottles home with you, but you can't (I asked).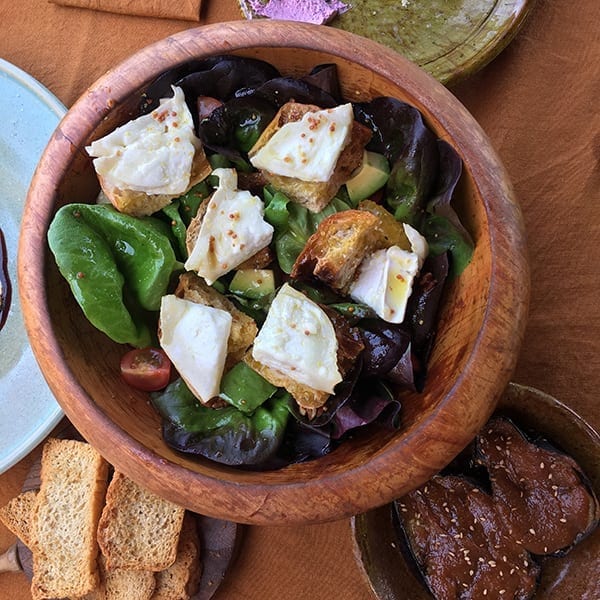 There's an achingly stylish shop where you can part with all your holiday money in one go if you don't watch yourself. Oddly, you have to take your shoes off before you go in… Not sure what that's all about. Note: they sell the Ibiza/Formentera book mentioned above. Los Enamorados is a hotel too – but I haven't seen the rooms.
The lunch and dinner spot I could go to every day…
La Paloma, recommended to me by our online editor Becs. No sea view, but there's dappled shade during the day, trees and big umbrellas giving welcome relief from harsh sun in high summer. There's an eye-catching mismatch of mosaic tables and chairs overlooking farmland. Pretty is the word. You'll want to sit there for hours, topping up the ice-cold wine at regular intervals.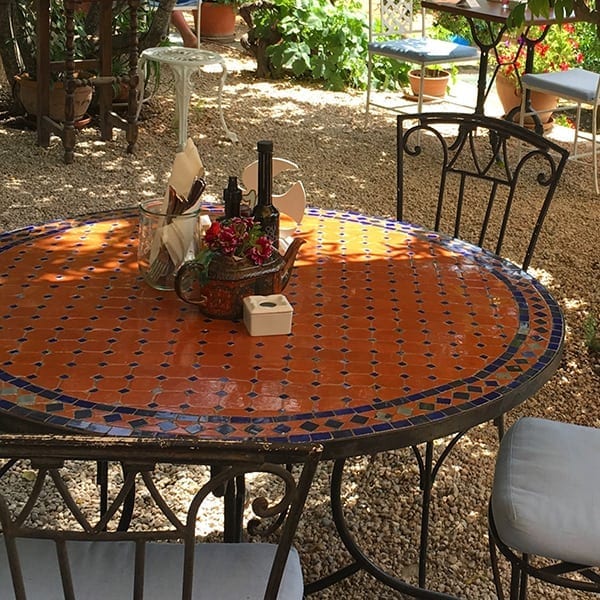 La Paloma is unusual in that it's a Lebanese and Spanish-influenced menu during the day (mezze, falafel salads but also very good pizzas), then a different set of people arrive at night and serve fine home-made pastas and risottos, plus there's always a vegan dish on the menu. The website describes it as 'a place to eat, talk and feel the love'. Say no more…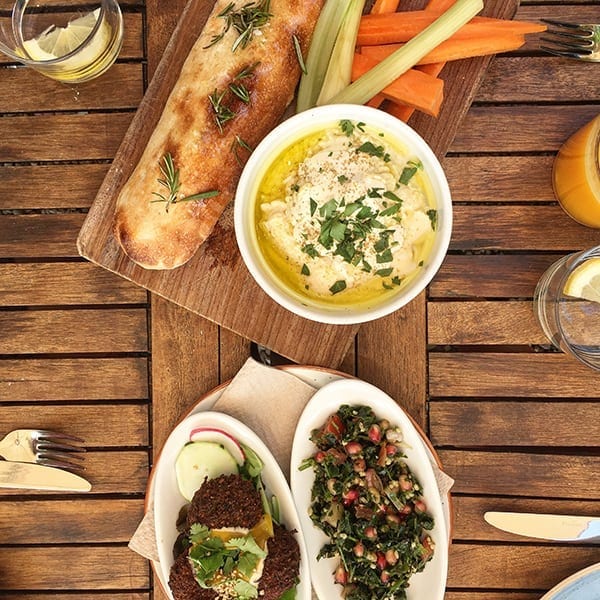 Good for tapas…
La Bodega in Ibiza Town has a good reputation, and its location nestled in the quaint streets near the old-town walls gives atmosphere a-plenty.
Best for a night out…
The famous Pike's, a couple of miles inland from Sant Antoni de Portmany. The vibe is properly Ibizan: expect an achingly cool crowd with an atmosphere that feels more like a funky beach club than a boutique hotel. Among many other events, they host live-music dinners with world-class jazz musicians from Ronnie Scott's (the next one is on 28 September).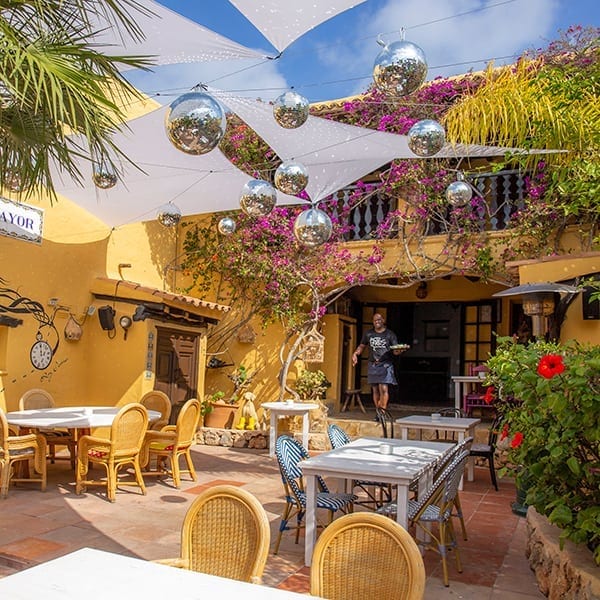 You'll be greeted with a poolside cocktail, then sit under glitter balls in the sail-shaded courtyard, the ochre walls of which are festooned with bougainvillea.
The food is inevitably fine dining in style, given chef Lee Milne's Gordon Ramsay pedigree: expect good looks on plates, deftly cooked meat and clever flavour combinations.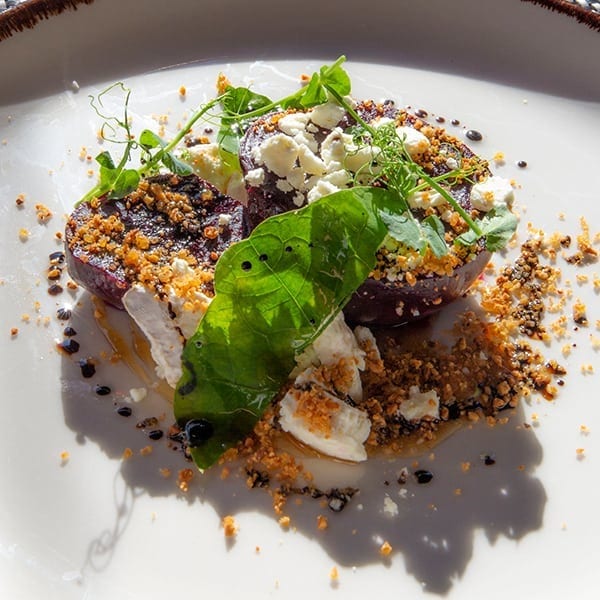 Enjoy the eating and drinking as you're serenaded by the jazz – and all for 80 Euros a head – remarkable value, I think, for a whole evening's entertainment, three-course meal and free entry to the Pike's club/DJ set to dance the night away afterwards.
You'll be greeted with a poolside cocktail, then sit under glitter balls in the sail-shaded courtyard...
You could end up rubbing shoulders with music glitterati, too. Spandau Ballet were playing the night after we were there, and Zoe Ball was doing a radio show live from Pike's a couple of days later. We went on our last night and it was the best end to a memorable holiday – but booking is essential.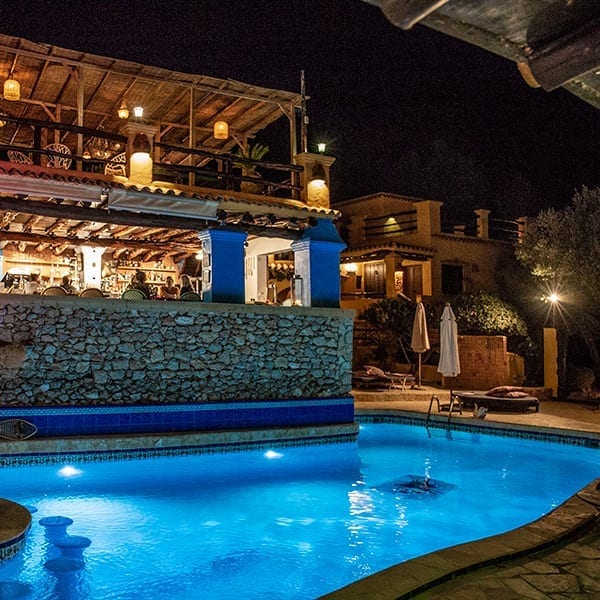 My only post-holiday regrets are that I couldn't find much seafood and I didn't get to visit a food market, so those will have to be on the list for next time. Any suggestions welcome.
Also on the agenda for next time is La Granja, a recommendation from chef Ben Tish. It's a biodynamic farm and farmhouse – with rooms – the website for which has me drooling. Oh – and if you're there in the summer and you're self-catering, don't forget to make plentiful salads with the beautiful Ibizan tomatoes at every meal.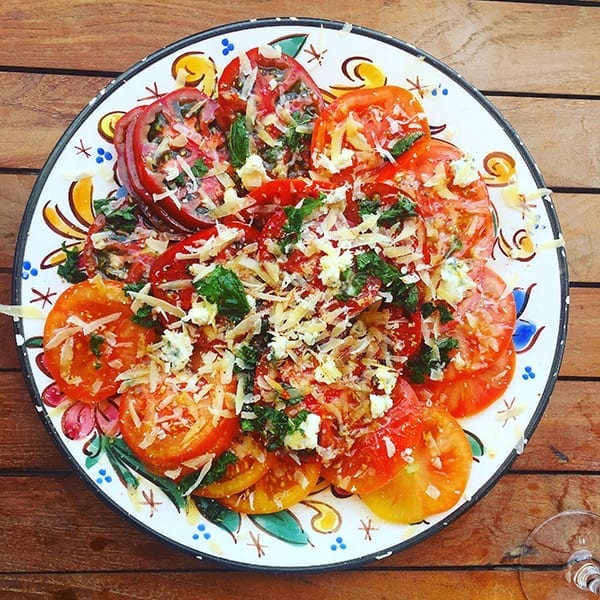 I'll leave you with two great spots to watch the sun go down: Benirras Beach, near San Miguel, and Es Vedra (you need to drive and walk a bit to that one; take a bottle with you – and a torch for later).
Subscribe to our magazine
Subscribe to delicious. magazine for HALF PRICE
Subscribe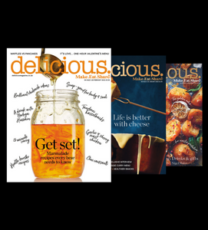 Join our newsletter
Packed with menu ideas, recipes, latest competitions and more...