Where to eat in Vienna, Austria
The cold-and-frosty months are the prime time to enjoy this grand city's bare-branched elegance and architectural opulence, the chill air sharpening the appetite for hearty Austrian cooking.
I took a trip to Vienna to sniff out the best places to indulge.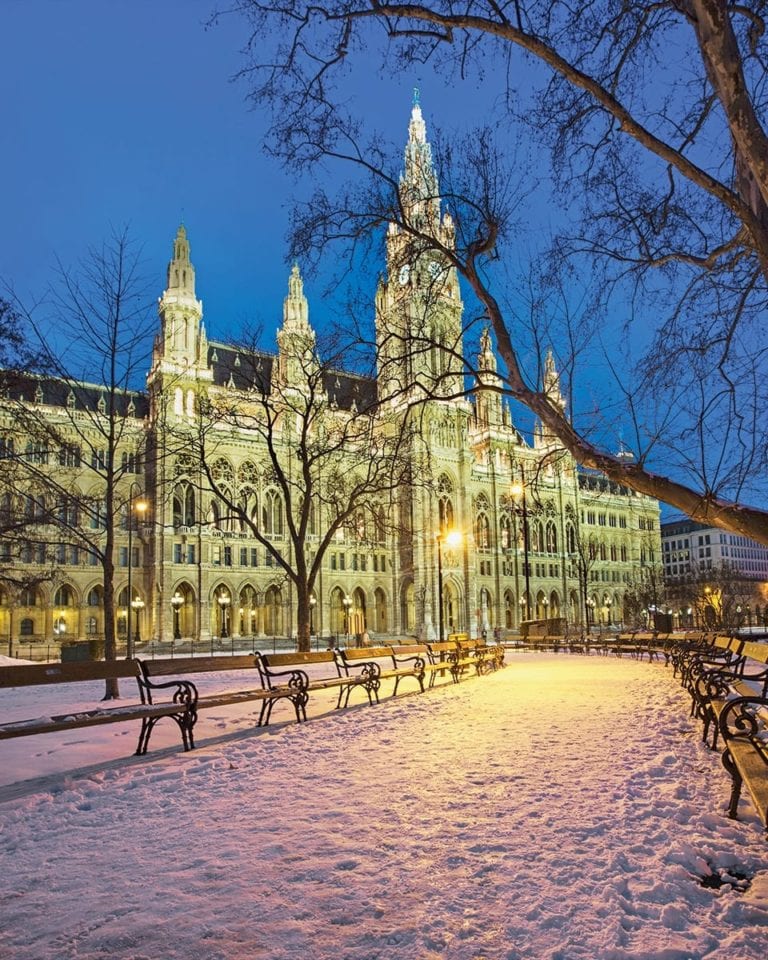 The woman in the cocoa-coloured mink coat saw my double-take as I approached. "You thought I was walking an invisible dog," she chuckled. It's true – from afar her Dalmatian blended into the snowy Vienna cityscape so well I'd almost missed it.
I was walking off a midday meal at the Rote Bar, the crimson-satin-and-velvet candy-box of a dining room at the Hotel Sacher where I'd eaten the very same meal I've had there on every visit to Vienna since my first one some 25 years ago.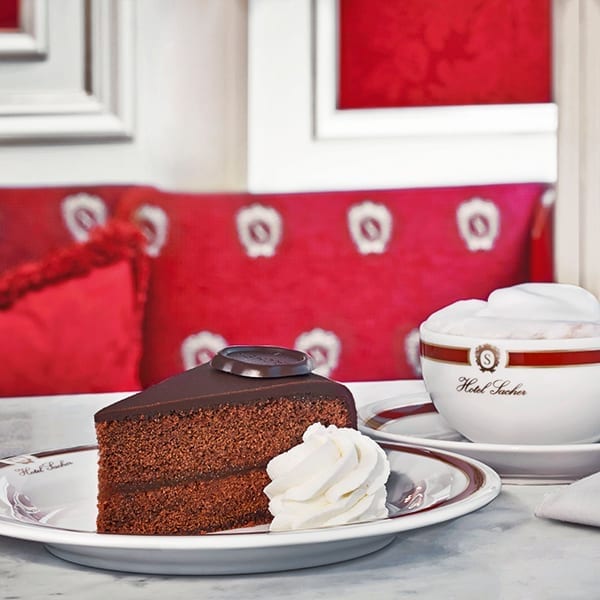 Kräftige tafelspitzsuppe mit frittaten (deeply reduced beef bouillon garnished with thinly sliced crepes) was followed by tafelspitz (beef topside poached in the same bouillon) and then, inevitably, a slice of Sacher-Torte, the chocolate-glazed, apricot jam-filled chocolate cake created by chef Franz Sacher in 1832, with a good lashing of schlagobers ('whipped cream' just sounds so dull in comparison).
''The city reconciles its cerebral side with its softer one is by eating and drinking exceptionally well without making too much of a fuss about it''
"So, Mein Herr, did you enjoy your lunch?" the woman with the dog asked. And then I understood why this formidable older lady in a very formal city had spoken to me, a stranger – she'd been dining at this clubby place, too. "The Rote Bar is one of my favourite restaurants," I replied. "The gentleman has good taste," she said, nodding her head approvingly and dismissing me with an "Auf Wiedersehen". She continued her walk and so did I.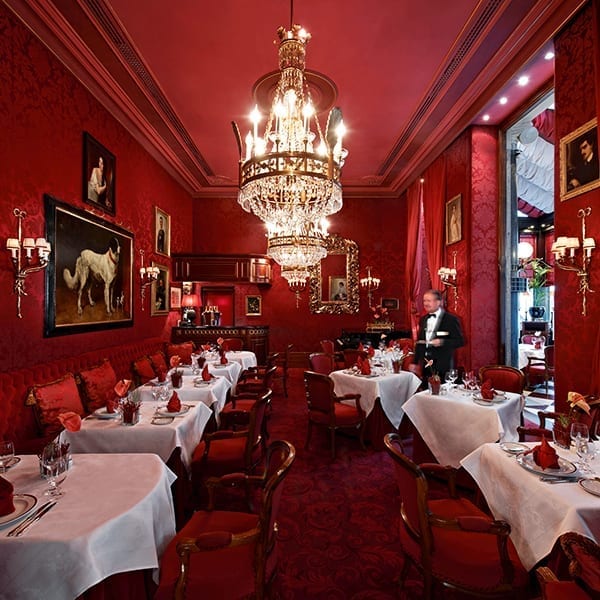 With its trees stripped for winter, the proud imperial city stood disrobed but dignified in the pearly grey late-afternoon light. Yet for all its magnificent vanilla-and-cream painted palaces, opulent shop-fronts and plush cafés, the enduring persona of Vienna isn't that of a grande dame in furs walking her beautiful dog. Instead, it's that of a broad-chested cavalryman in a wintry, ash-gray flannel uniform. The military cadences of this city remain strong, even in the small neutral country that Austria is today.
Vienna is a proudly disciplined and orderly place, with a deep nostalgia for the days when it was, up until 1914, the capital of the greatest European empire. Today, it's a serious but deeply sentimental city, where the prosperity brought on by the fall of the Berlin Wall in 1989 and the renewal of economic ties with its historic hinterland – Hungary, the Czech Republic, Slovakia, among other countries – can never entirely disperse the poignant aura of Hapsburg twilight that hangs over the city.
Along with a deep love of music, the other way the city reconciles its cerebral side with its softer one is by eating and drinking exceptionally well without making too much of a fuss about it. The Viennese have a deep love of traditional Austrian cooking as well as the cuisines of the countries that once comprised their empire. Recently the city's cooking has become more adventurous as a younger generation of talented chefs have been inventing a new idiom of modern Austrian bistro cooking that prizes freshness, lightness, seasonality and shorter cooking times.
  Traditional Vienna
It was a food-loving tram-driver who directed us to Ofenloch for some backhendl – crunchy, breadcrumbed fried chicken served with marinated cucumber and potato salads. This wood-panelled tavern on a cobbled side street in the heart of Vienna has been in business since 1704. In other cities, such a historic pedigree would mean a touristy place with middling food, but not here.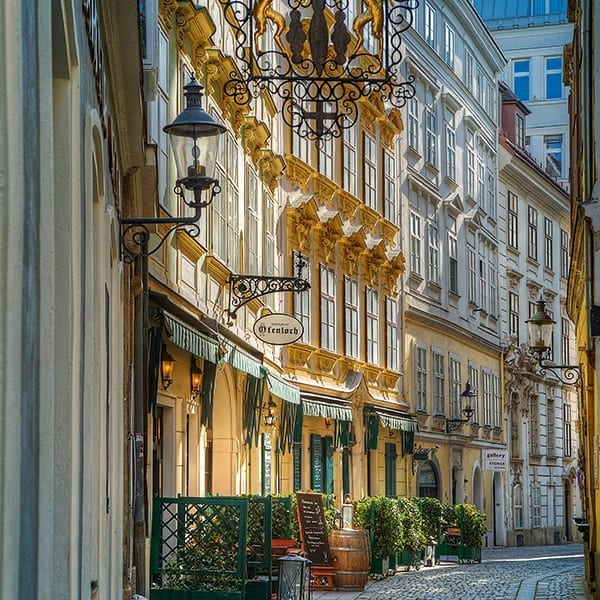 The backhendl is excellent, as are all their Viennese classics, including a ruddy goulash made with beef cheeks, spicy paprika and Hungarian smoked sausage, and riesling-kalbsbeuschel, a Viennese classic of veal heart and lungs stewed in wine with root vegetables and served with chive dumplings.
The real glory of dining out in Vienna, however, is its gasthauses (taverns) and beisls (bistros). These are casual places that serve copious quantities of the kind of hearty, lovingly cooked old-fashioned dishes your Viennese grandmother might have cooked for you – if you'd been lucky enough to have one.
I didn't, alas, which is why I begin looking forward to my next meal at Gasthaus Wolf every time the latest one ends. It's the sort of happy, deeply restorative place you dream about finding on a bone-chilling night; they specialise in consoling, delicious farmhouse dishes, including a lot of offal, which the Viennese love. If sautéed calf's brains in caper sauce or stewed bull's testicles don't speak to you, the pork schnitzel with potato-and-chopped-gherkin salad is superb and there are always a few vegetarian dishes available, too – maybe pumpkin soup and ravioli stuffed with wild mushrooms. And finish up with the pillowy topfenknödel – curd cheese dumplings with roasted apricots.
If you can't land a table here, Gasthaus Josefstadt is very good, too. Don't miss their schweinsbraten (roast pork) with sauerkraut and knödel (boiled dumplings).
Modern Vienna
The rise of an inventive casual-dining scene in Vienna goes hand in hand with the ever-growing excellence of Austrian wines. The Viennese have always loved their city's heuriger, those rustic taverns on the wooded edges of the city that serve local wines with hearty snacks, but this new vintage of restaurants takes a leaf from the modern bistros of Paris with their produce-centric menus and composed dishes of pedigreed seasonal produce.
One of the best of these is Heunisch & Erben, a friendly place with a regularly changing menu of impeccably cooked, imaginative fare such as veal tartare with fermented garlic, belper knolle cheese, lovage and jalapeño peppers; halibut with goat's cheese and einbrennte hund (Viennese-style potatoes with capers, onions and cucumber); and green apple crumble with fresh cream cheese and nutmeg ice cream.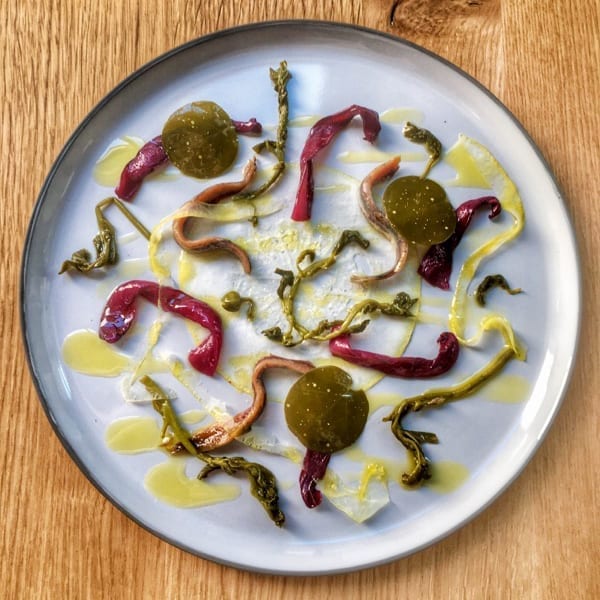 Ludwig Van is another first-rate new spot in a similar vein. It also has a brilliant wine list and serves minimalist dishes such as a starter of brook trout with elderberries, apple and roasted onion; oatmeal porridge with wild mushrooms, jerusalem artichokes and chives; and mangalitza pork with pumpkin and brussels sprouts.
Located in an elegant 19th-century pavilion in the Stadtpark, Meierei is the casual table of the Michelin two-star restaurant Steirereck and serves up superb modern Austrian comfort food such as potato soup with ham and sourdough croutons, grilled arctic char with swiss chard, new potatoes and beurre blanc, and what may be the best kaiserschmarrn in Vienna – fluffy, citrussy and soaked with rum. Or try the Austrian cheese plate with toasted pumpkin seeds and honey. Meierei also serves an excellent breakfast and afternoon tea, when freshly baked strudel is regularly passed round the room.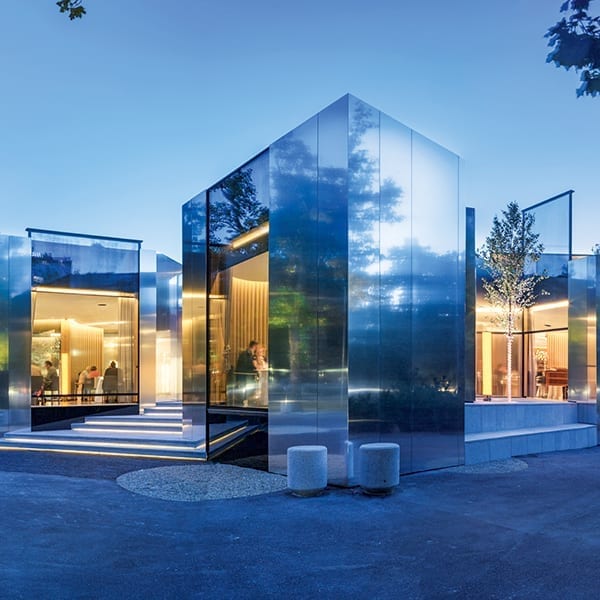 Subscribe to our magazine
Subscribe to delicious. magazine this month, save over 40% and get a free 1 year tastecard membership
Subscribe