Cookbook road test: Tea & Cake by Lisa Faulkner
When actress Lisa Faulkner won Celebrity MasterChef in 2010 I remember being impressed by her infectious enthusiasm for food – but I wondered whether it would be a passing phase. Since then, I've got to know Lisa a little bit and I've discovered her love of cooking runs through her like a stick of rock. She's worked on a voluntary basis in restaurant kitchens so she can learn more, she's helped to cook for big charity dinners with other MasterChef winners – and now she's published her third cookery book, Tea & Cake (Simon & Schuster, £20), which has whizzed into the bestseller lists.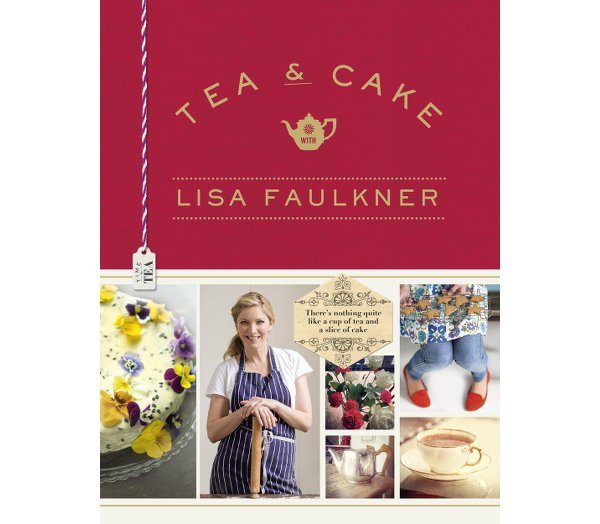 Like Lisa's first, this cookbook is written in a personal style. She talks about how friends and experiences have influenced her cooking, and how she wants to pass on recipes and skills to her daughter, Billie, as her late mum did to her. The recipes are accessible and down to earth… The only thing I can't understand is how Lisa stays so slim if she really does always have home-made biscuits and cake at the ready in the cake tin at home. I know I couldn't do it.
I picked two chocolate recipes to try out, but the book has a broad variety, from pork and apple sausage rolls to jam doughnuts.
Test one: Sticky chocolate loaf cake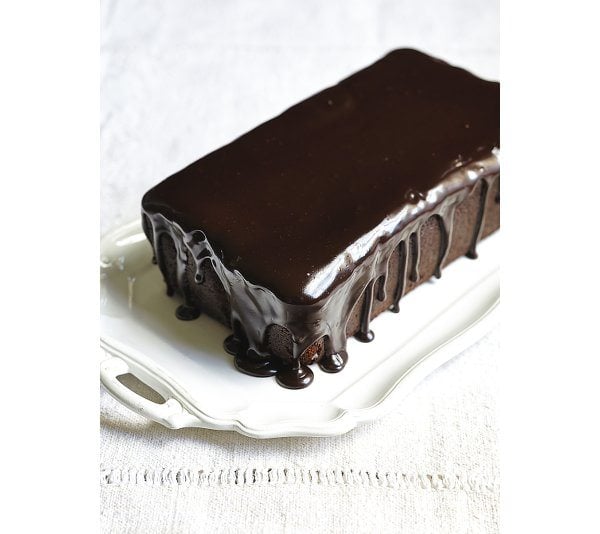 The first recipe I tried was this rich, dark chocolate cake. When I was making it, I wasn't sure whether to use light or dark muscovado sugar, so I opted for light (which worked out fine). And I realised too late that the oven temperatures must be for a conventional oven, so I've added in fan temperatures to the recipe. My cake was a bit overdone, but it was still good.
Verdict: The cake method is unusual (you whisk in boiling water at the end) but it's straightforward. The cake itself was moist with a beautifully soft texture. My only criticism is that the icing was too runny. It would benefit from setting up in the fridge for a little bit, I think (mine ended up running all over the work surface). Next time I'll use the icing from this chocolate mousse cake recipe.
Makes 1 large loaf
250g unsalted butter, softened, plus extra for greasing
225g muscovado sugar (I used light muscovado)
3 eggs
150g golden syrup
1 tbsp vanilla bean paste
100g dark chocolate, melted
225g plain flour
25g good quality cocoa powder
1 tsp bicarbonate of soda
250ml boiling water
For the icing
125ml water
50g cocoa powder
150g golden syrup
100g dark chocolate, chopped
25g butter
1. Preheat the oven to 190°C/170°C fan/gas 5. Place a loaf lining paper into a 900g loaf tin or grease and line with greaseproof paper.
2. Place the butter in a large bowl or in the bowl of a stand mixer. Add the sugar and beat until really light and fluffy. Add the eggs, one at a time, beating well after each addition. Slowly add the golden syrup, vanilla bean paste and melted chocolate.
3. Sift the flour, cocoa powder and bicarbonate of soda together. Add one third of the dry mixture to the bowl and beat in, then add half the water. Add another third of the dry mixture followed by the remaining water and finally the rest of the dry mixture.
4. Pour the mixture carefully into the loaf tin and bake for 30 minutes. Turn down the oven to 170°C/150°C fan/gas 3, then bake for a further 30-40 minutes until a skewer inserted into the centre comes out almost clean. Remove from the oven and allow to cool in the tin.
5. To make the chocolate topping, put the water, cocoa powder and syrup in a small saucepan. Whisk together and bring to the boil. Simmer for 3 minutes then remove from the heat and beat in the chocolate and butter. (See my note, above.)
Test two: Self-saucing chocolate pudding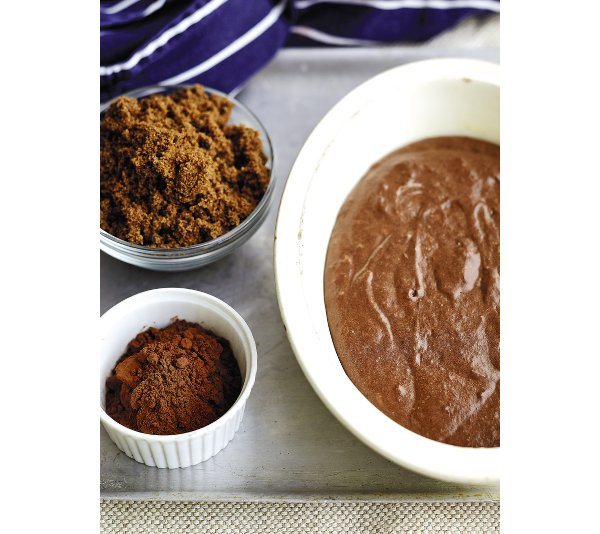 The second recipe I tried was for a chocolate surprise sponge pudding – the surprise being that the moist sponge rises to the top, with a pool of hot chocolate sauce hiding underneath. It's a great recipe if you're having friends round because you have to make the sponge mixture well ahead to give it time to 'set' (unusual). I was serving it on a Friday night after work, so I made the sponge mix the night before and stuck it in the fridge. When you're ready to cook it, you sprinkle over sugar (a lot), cocoa, then pour over boiling water and bake – and wait for the magic sponge-rising and sauce-making to happen.
Verdict: An all-round winner. My taste testers ranged in age from 12 to 60 and everyone loved it. So easy, too. Note: I've added in the fan oven temperature.
Serves 4–6
125g plain flour
Pinch of salt
60g caster sugar
2 tsp baking powder
2 tbsp cocoa powder
120ml milk
40g butter, melted
1 egg
1–2 drops vanilla extract
For the topping
180g muscovado sugar (I used light muscovado)
2 tbsp cocoa powder
250ml boiling water
1. Sift the flour, salt, caster sugar, baking powder and cocoa powder into a bowl. Combine the milk, butter, egg and vanilla extract in another bowl, then mix the wet and dry ingredients together.
2. Pour the mixture into a 1 litre pie dish. Cover with cling film and put in the fridge overnight to set.
The next day…
3. Preheat the oven to 180°C/160°C fan/gas 4. Sprinkle the muscovado sugar and cocoa powder over the pudding and pour the boiling water over the top. Bake in the preheated oven for 45 minutes until the pudding is puffy and firm in the centre.
4. Remove from the oven and serve with pouring cream or ice cream.
Subscribe to our magazine
Subscribe to delicious. magazine for HALF PRICE
Subscribe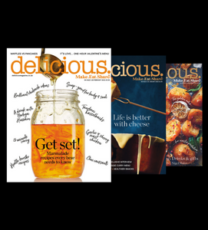 Join our newsletter
Packed with menu ideas, recipes, latest competitions and more...