2017 delicious. Produce Awards winner: Great Glen Charcuterie
Susan Low went to Scotland to meet Anja and Jan Jacob Baak of Great Glen Charcuterie, who led the way in putting British cured meats on the international map.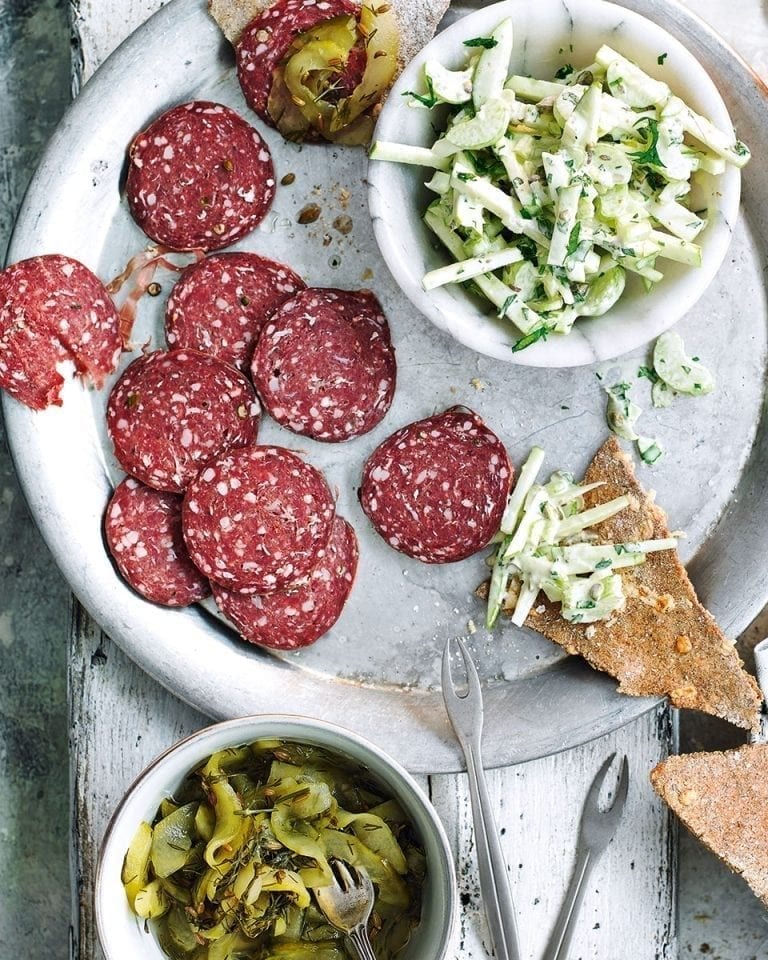 By Susan Low
Jan Jacob is telling me how he and his wife Anja transform wild deer into charcuterie: "I can't reveal exactly what goes into our venison salami," he says guardedly. It's not unusual, when I meet producers, to be told recipes are top secret but recipes are more than just a list of ingredients and instructions. They're also a combination of expertise, people and place mixed with a few elements of chance. As Jan Jacob tells me how his venison salami came into being, he's sharing a special and unique recipe.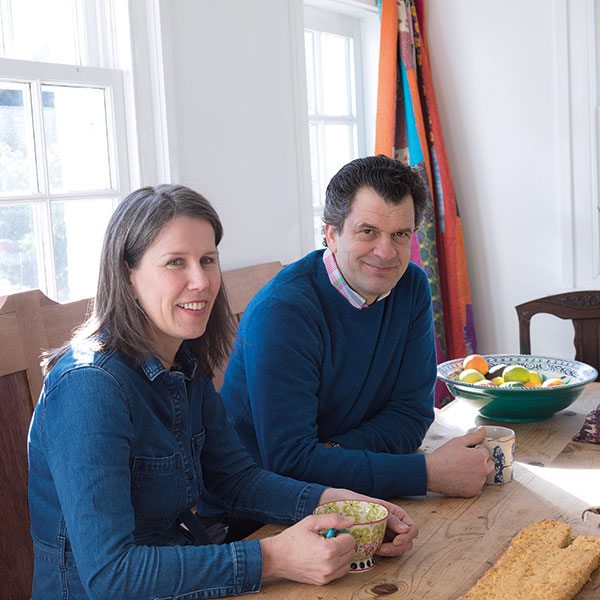 The Great Glen Charcuterie story has its roots in Holland and its base in rural Scotland. Jan Jacob's journey from student to wild-meat charcutier is full of twists and turns. Tall and dark, with an intellectual intensity, he admits he has a low threshold for boredom. He grew up near The Hague, moving to the countryside when he was eight, at which point he became fascinated by farming. Later he trained as a veterinarian and studied environmental science and biology, but his studies were cut short when he developed the long-term illness myalgic encephalomyelitis (ME).
Debilitating illness
"It was a blow," he recalls. "The doctors told me there was no cure, that I had to rest and not study too much. For me, actually, that was a ticket to freedom as I used the time to think about and plan setting up my own business." He worked as an interim farmer on estates doing everything from dairy to fish and eel farming, then started breeding koi carp (not for the table…).
When he and Anja met and married, they ended up in Scotland, via Ireland. Not the most predictable move, perhaps, but it came about through a chance meeting with a Dutch businessman, who happened to be from Jan Jacob's home village: "He was the catalyst. He said, 'I have a place in Scotland – would you like to run it?' Anja and I wanted space and freedom for a growing family, so we decided to give it a go, thinking if it went wrong we could always get on a plane and go back."
Part of the job involved managing the wild deer herds to prevent overpopulation. At that time (around 2003), prices for venison were low, and Jan Jacob began thinking about what could be done to add value to the meat. That's when he started experimenting in the kitchen.
A rocky road to success
"The idea came from when I was young," he explains. "Where we shopped, the butchers made their own-recipe droewors [dried sausage], which I loved. Every week when we picked up our meat, they'd cut off a bit and give it to me. All the way home I'd chew on it. I loved it. That stuck in my mind."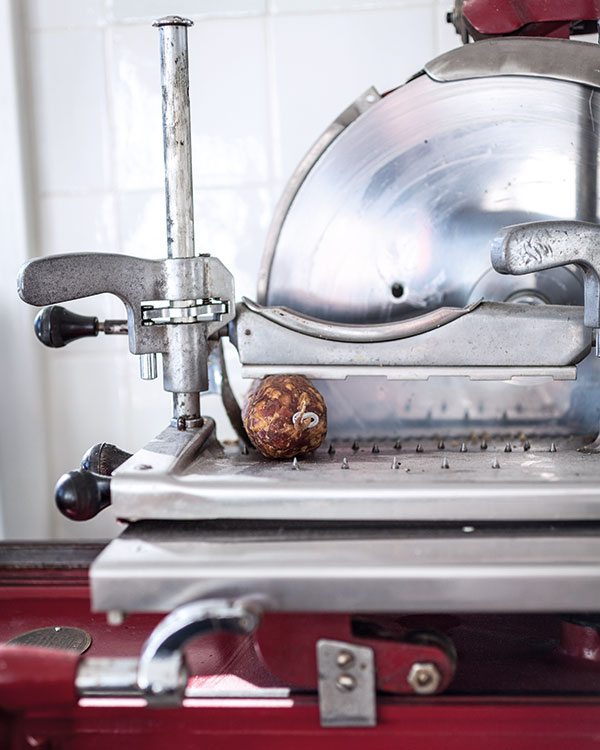 The droewors idea morphed into salami, at which point Jan Jacob decided to get a professional opinion. He sought advice from Dutch charcuterie expert Paul van Trigt, who wasn't encouraging: "Venison isn't ideal to make salami," he said. "I think you'll struggle to get it right."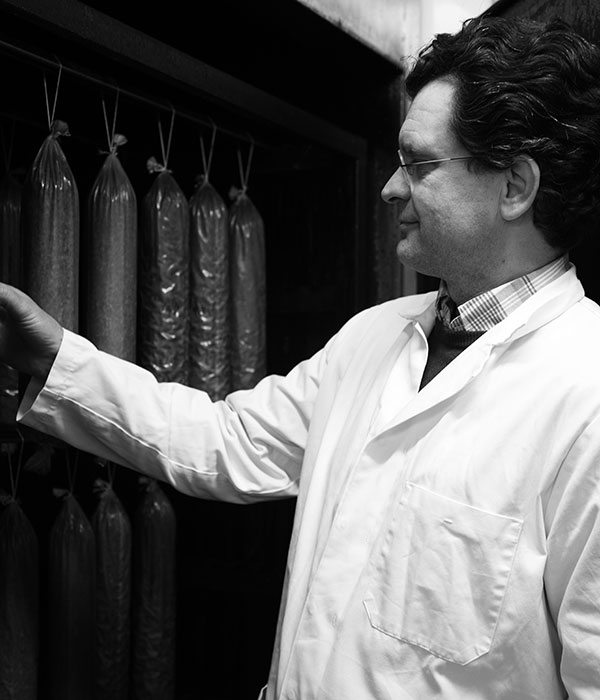 Jacob's instincts told him otherwise. He knew from his biochemistry studies it would work – and set about proving it. But it was tough going. Anja explains: "British charcuterie is big now, but it was only just beginning then." The couple found they had to do a lot of explaining – especially about why venison was special. But the business grew and, by 2011, they were running Great Glen Charcuterie full time. Now, it's internationally renowned.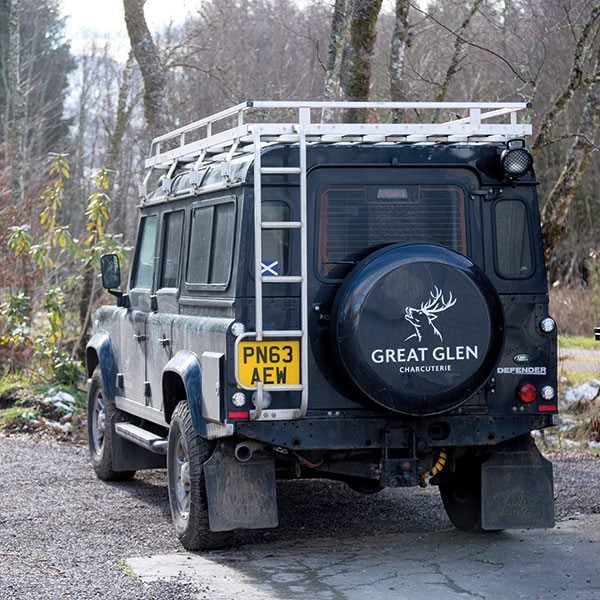 It was a big moment when the Baaks finally moved from a rented house to their own property near Roy Bridge in the Highlands. The atmospheric dwelling is decorated with kitchen equipment they've found on their travels, the walls adorned with deer skulls turned into artworks.
How is the salami made?
It couldn't be more local. The meat, from red deer, comes from estates within an 50 mile radius and is mixed with a (highly secret) blend of spices that Jan Jacob describes as akin to putting together a colour palette. A fermentation culture is added – similar to adding yeast to make bread – and the smoking, drying and fermentation are done in a single 'climate chamber' specially imported from Holland.
The smoking, using a mixture of beech and oak, is brief. Jan Jacob explains: "Oak on its own gives a robust flavour – with venison it would be too much. Beech gives a more gentle flavour." The salami matures for two to three months and is checked every day – "It's a very hands-on process." And the all-essential taste? The texture is fine and surprisingly soft, the flavour deep but gently smoky, and it's comparatively lean.
Great Glen now creates many delicacies besides the venison salami with green peppercorns – the product that wowed the final judging panel for the delicious. 2016 Produce Awards. Other products include venison chorizo, pepperoni and a salami flavoured with mustard seed, plus smoked venison and a venison bresaola similar to the beef bresaola of northern Italy.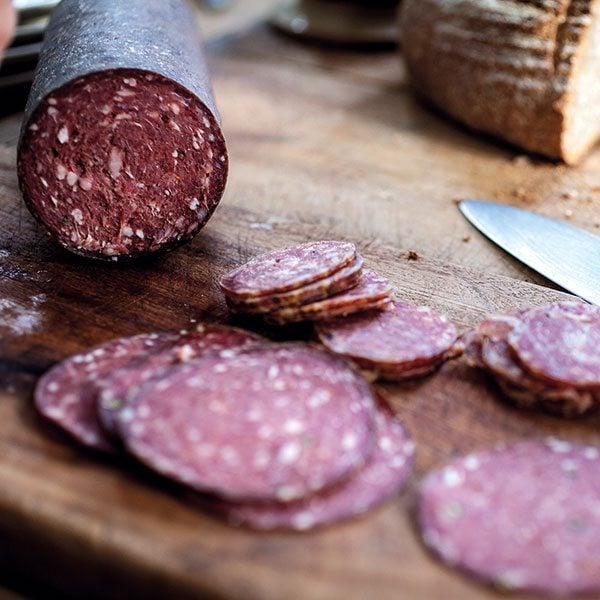 Jan Jacob says, "You need to be innovative in this world. The first years can be costly, and you need to have the passion to get beyond that." Anja agrees: "You can't just be in it for the money." And that, you could say, is the recipe for their success.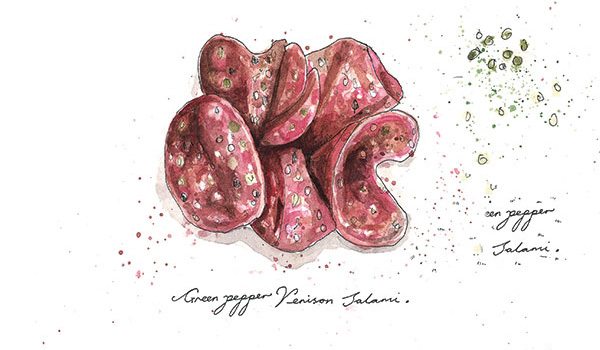 Find out more about the delicious. Produce Awards here.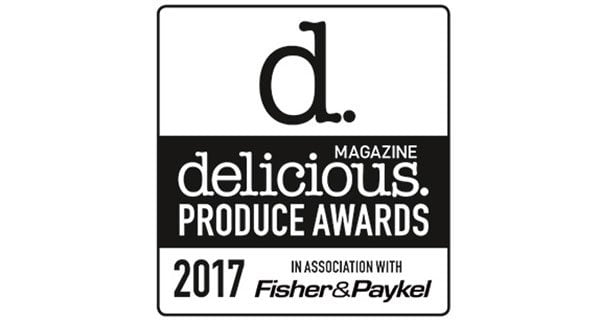 Subscribe to our magazine
Food lovers, treat yourself this Christmas... Enjoy 12 months of magazines for £29.99 – just £2.50 an issue.
Subscribe
Unleash your inner chef
Looking for inspiration? Receive the latest recipes with our newsletter