Five minutes with Mike Reid
Chef and restaurateur Mike Reid earned his stripes at Le Gavroche and Restaurant Gordon Ramsay and today is culinary director of Rare Restaurants, including M Restaurants in London and UK steak houses Gaucho. You may have spotted him on shows such as Saturday Kitchen, Sunday Brunch or Cooking with the Stars – and in May 2023, he's back on screens as co-judge of new competition Five Star Kitchen: Britain's Next Top Chef (Channel 4).
He tells Kerry Fowler about living life between the UK and Australia, his dream of getting the band back together – and a gravy-based epiphany.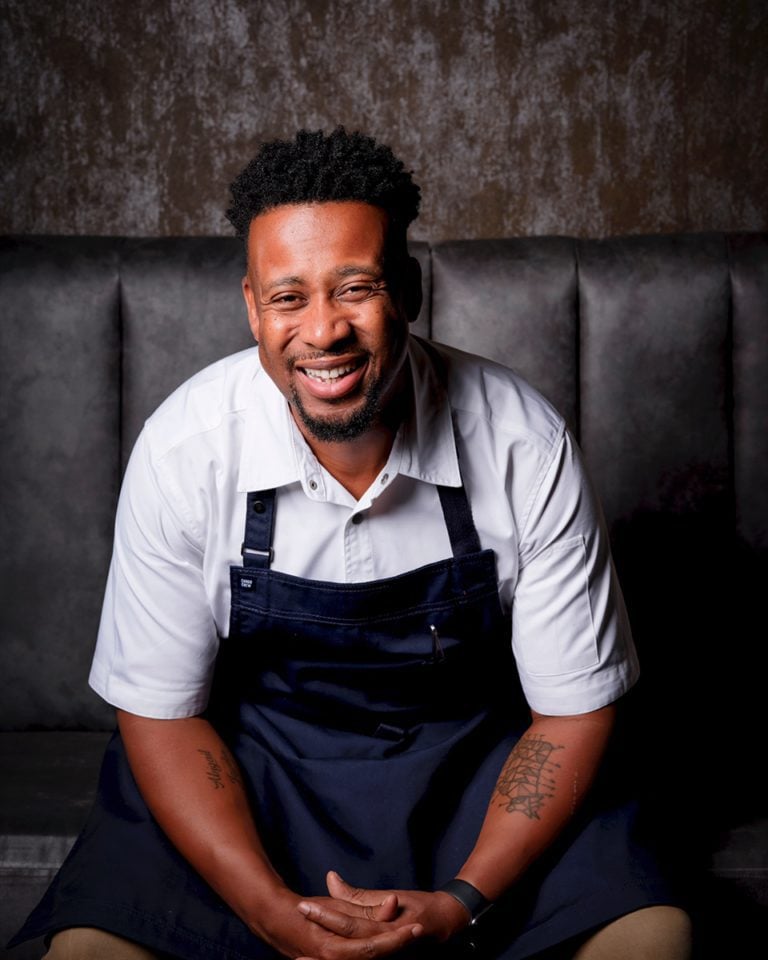 What are your earliest memories of food?
When I was five, I was given a roast dinner without gravy. It was at a friend's house and I thought, "This is dry… I like sauce." I realised then how important food was to me. I loved eating and wanted to understand how to cook myself. After that, I was always in the kitchen with Mum, helping her, watching and learning. My mum is an amazing Caribbean cook. When she steps out of her comfort zone… not so much!
How does the food scene in the UK compare to Australia?
I feel happy cooking on both sides of the globe now. I love the fine dining scene in London, where the vibe is global, eclectic, very much about the whole package – the interior, the design. It's extremely competitive. In Melbourne, where I am right now, it's produce-led, seasonal and the independent is king. But there are top chefs cooking at their best in both places.
And what about when you're not working?
Life is less 24/7 when I'm in Melbourne. There's a bit more of a balance, definitely more of an easy-living approach. I love the beach and going sailing – and I work out at the gym more than I ever have.
What bugs you about the hospitality industry?
I have strong opinions on diversity and inclusion. I think we are behind in the industry and there's a lot of work to be done – that includes everything from big corporate groups to small family businesses. People are making an effort, but it's not just about how many bodies you have in your company, it's how they then fit, how many are at management or director level. Every business should be looking at it.
Tell us about a cause that's close to your heart…
I come from a working class family and I never wanted for anything in my life, but I've also never had a huge amount given to me. I'm now at a point where I can give back to others. One of the charities I support is the Mayor's Fund For London. There are estimated to be over 700,000 children living in food-insecure households in London alone. It's not right. We run a programme called Kitchen Social where kids learn simple recipes and basic life skills, and they're introduced to cooking with fresh food. I find it heartbreaking when kids come in and see onions or peppers for the first time.
What do you do to relax?
I play saxophone and go to see lots of jazz and concerts. After food, music is my other love. It's my unwind time. I used to have a band and would love to get back to that one day when the kids are older. My daughter is following suit with guitar and piano; my son is only 21 months at the moment, so time will tell!
How has music made its way into your work?
Food and music have always gone together. I've introduced a Symphony Experience menu at restaurant M Canary Wharf with DJ Woody Cook curating music to accompany the food. It's all about how music influences your taste. Each course is paired to a specific track – Woody came up with a brilliant rave playlist for the wagyu sirloin – and there are changes in lighting for different moods. It's a sensory exploration and very cool.
What does an ideal weekend look like for you?
In Australia, once I'm home from work I can usually be found in my outdoor kitchen doing something on the smoker or barbecue. For a lazy weekend family treat I like to cook lamb shoulder or beef short ribs, with roast potatoes in miso butter and grilled pumpkin and corn. I'm all about my Japanese whisky, so would pour a glass with lunch. I love Scotch, too, but Japanese whiskies are nowhere near as peaty, so they're easier to drink in the day!
You've appeared on lots of TV cookery shows – what's it really like?
Cooking is muscle memory, so cooking live on TV isn't difficult… What makes it hard is answering random questions while you're cooking and trying to forget you're being filmed. I used to be conscious of the cameras, but now I've probably gone too far and forget they are there. I'm in a new series called Five Star Kitchen. It's a challenging cooking competition where contestants have to do a business plan for running their own restaurant… On that show, you see real chef me – no bluff, raw me running a kitchen service. I like authenticity!
Finally… Why are you known as 'The Laughing Chef'?
My wife first coined the phrase 'The Laughing Chef' about me. I'm serious at work sometimes, of course, but I want my team to be relaxed and enjoy themselves. That has always been my personality in the kitchen and I hope it always will be.
Five Star Kitchen: Britain's Next Top Chef is on Channel 4 this spring. Statistic source: Mayor's Fund for London.
Subscribe to our magazine
Food lovers, treat yourself this Christmas... Enjoy 12 months of magazines for £29.99 – just £2.50 an issue.
Subscribe
Unleash your inner chef
Looking for inspiration? Receive the latest recipes with our newsletter