"In our house, Elizabeth David may as well have been that brand of jewellery they sold in Argos"
Managing editor Les Dunn's lightbulb food moment began in a backstreet bar in Spain, with a beer in hand and a plate of baby squid.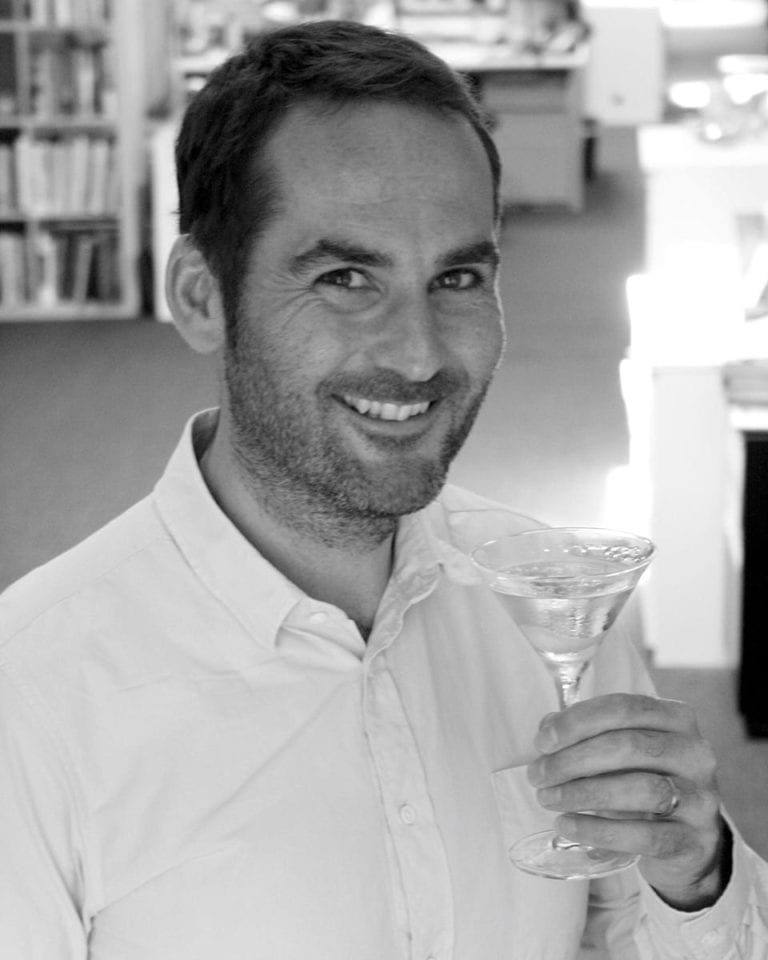 The moment food changed me? August 1989 in a backstreet bar in Santander, northern Spain – and a little dish of baby squid.
I was 17 and had never been abroad before. I'd come with my friend Rich. We were studying Spanish A-level and we'd persuaded our parents the trip was 'educational' – in that part of Spain we'd be forced to speak the language as hardly anyone spoke English. At the bus station, after a sleepless 32-hour coach journey, we were greeted by an ugly port. Where were the golden beaches our Spanish teacher had promised us?
Things didn't improve when we arrived at our super-budget hotel, the Gran Antilla: smelly, dirty and, as we later discovered, used by prostitutes (the shared bathroom was like the famous scene in Trainspotting).
''There was only one thing for it: go out and get blind drunk''
Propping up the first bar we came to, we were amazed and delighted to discover that a glass of beer cost only a few pesetas. We were even more amazed when a little terracotta dish turned up, filled with some weird-looking small deep-fried things with tentacles, and a wedge of lemon.
Once we'd established we didn't have to pay for this mysterious dish (the idea of the 'tapa', a free bit of food you got JUST FOR ORDERING A DRINK, was yet another source of wonder), we enquired politely as to what it was.
"Chipirones," laughed the barman as we stared into the bowl in mild terror. Being a northern Spanish term (down south they're called puntillitas), chipirones wasn't in my compact Spanish dictionary.
The barman did the international sign language for "Go on you big Jessies, try them."
''In our house, Elizabeth David may as well have been that brand of jewellery they sold in Argos''
I'd spent most of my life up to that point eating things like shepherd's pie and other meat-and-two-veg kinds of British meals. In our house, Elizabeth David may as well have been that brand of jewellery they sold in Argos. Compared with me, Rich was a man of the world (he'd been on expensive family holidays to the south of Spain) but he had no idea what these fried things were either. We were a long way away from his Costa-del-comfort-zone of international buffets.
Emboldened by the beer and the fact we were starving, we went for it. They were good. Crunchy, juicy, chewy, oily, lemony. And salty, of course. Eating them made you want more beer made you want more chipirones. The Spanish, we decided, had this eating and drinking thing sewn up.
It would be another day before we discovered that our Spanish teacher hadn't been lying about the charms of Santander. We had the time of our young lives and introduced our palates to a world of new experiences. And it all began with baby squid.
Subscribe to our magazine
Food lovers, treat yourself this Christmas... Enjoy 12 months of magazines for £29.99 – just £2.50 an issue.
Subscribe
Unleash your inner chef
Looking for inspiration? Receive the latest recipes with our newsletter