Grace Dent: "I'm happiest on a Tuesday morning at the supermarket, seeking out the Viennetta"
The restaurant critic and host of podcast Comfort Eating discovered discussing her guests' guilty food pleasures sparked honest conversations. Now she's written a book about why these foods are so close to our hearts: Comfort Eating (What We Eat When Nobody's Looking).
Grace talks about what her deep dive into comfort food has taught her – and tells us about the siren call of the pressure cooker, what sober people drink (no squash, thank you) and hiding underwear from Stephen Fry…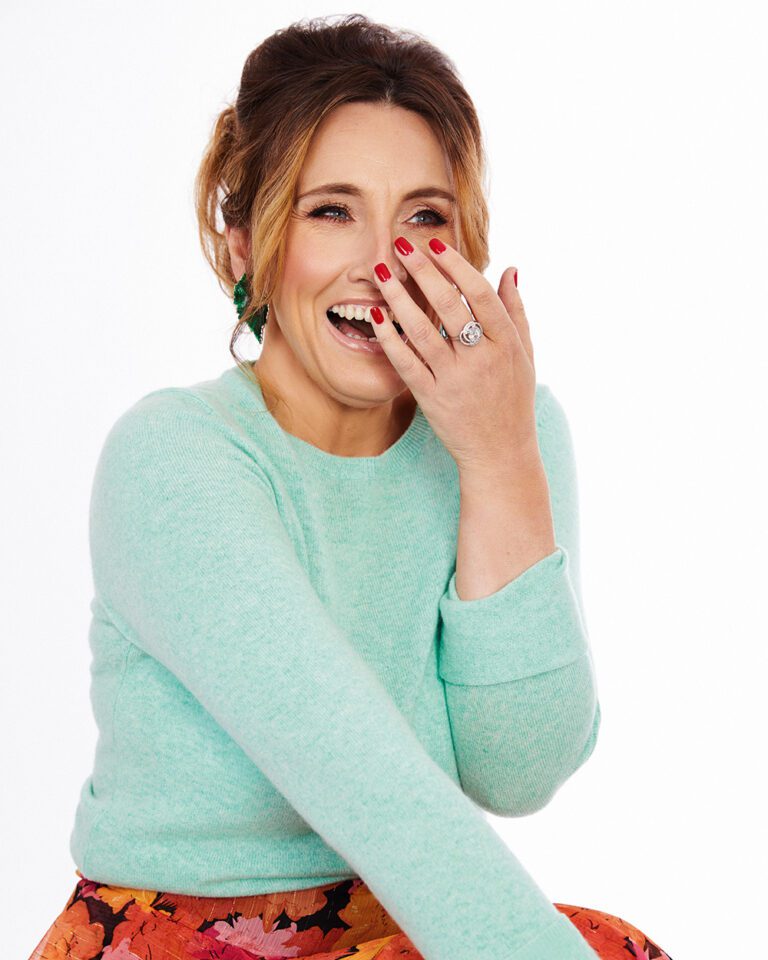 What have you learnt from recording Comfort Food?
Doing the podcast completely changed my attitude to casual foods. We put so much emphasis on the perfect posh dinner we once had, or the dinner party dish we cooked with 15 ingredients from a farmer's market. But these aren't the things that tell us who we are. You get straight to the heart of a person by getting them to reveal that thing they'd make for themselves, quietly at the end of the night. Baked beans sprinkled with Wotsits, three Creme Eggs… Certainly nothing they'd photograph and post on social media.
Recording the podcast at my home is so exposing for me. Ten minutes before Stephen Fry or whoever arrives I'm busy picking up knickers from the radiators, hiding gas bills. But in making myself vulnerable and opening my front door it transforms the experience. We begin to talk about life…
There is an incredible amount of joy in a hash brown at a Premier Inn buffet. My guests' comfort foods are generally pasta, bread, cheese, potato or sweet. It's about childhood, your first memories of your mother and father, or the bell going off at school after a horrible morning, and things are made better by a bowl of spotted dick with custard. That feeling of happiness stays with people for ever.
The comedian Jo Brand chose a fried bread sandwich for her comfort food. White bread fried in tons of butter, put between two more  pieces of white bread, and then dipped in brown sauce. It sounds disgusting – until you eat it. TV presenter Laura Whitmore – who is one of the most beautiful, elegant people to have walked the planet – brought raw mushrooms, skins still on and a bit soil-y, snapped off the stem and filled them with slightly warm Hellmann's mayonnaise. She then pushed one into her mouth like a velociraptor. This takes her back to when she was a little girl, at home with her mother on a Friday night – it was their version of posh hors d'oeuvres.
"Comfort food is all about childhood: the bell going off at school after a horrible morning, and things are made better by spotted dick with custard."
What foods do you have a soft spot for?
I can't resist 1970s food. For all the meals out that I have as a food critic, I'm happiest on a Tuesday morning at a very quiet Asda, walking round finding out if Viennetta is still there, seeing if Findus Crispy Pancakes are still being made – and yes, they are. I always loved tinned pasta, too. It's an instant reminder of our childhood holidays: my mum taking me and my brother David to a static caravan 20 miles from our home and eating tinned ravioli heated up on a hob.
We all know that something with a string of E numbers on the pack isn't good for us, but there's something else at play. If I make a Bird's trifle at Christmas for friends, first of all they get excited by picture on the box and all the jolly colours, and then they enjoy the powdered custard, sprinkles and sponge fingers much more than if I had assembled a six-layer apricot gold leaf-encrusted trifle myself. It makes them smile.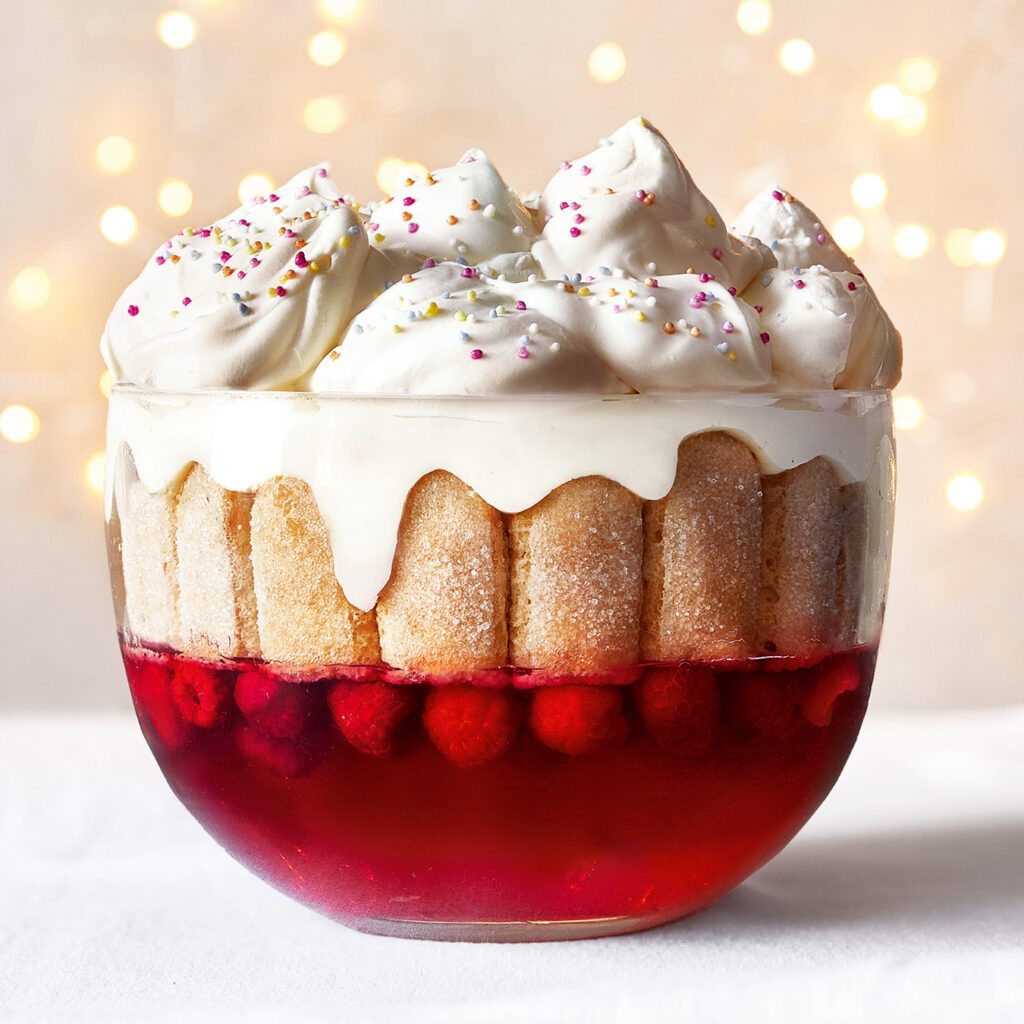 Out of Aunt Bessie and Mr Kipling, Aunt Bessie is most deserving of an OBE. Although I love Mr Kipling and his mini battenbergs, Aunt Bessie is the imaginary grandmother who is taking up the slack for a whole generation of people who didn't have the skills or time to make their own roasties or yorkshires. She has been up since 7am on a Sunday, been to church, put the hoover round, done it all for you. She is laziness rebranded as love.
The one thing that takes me right back to Carlisle, my home town, is the treat of a knickerbocker glory. A sundae glass filled with ice cream and chocolate, eaten with a long spoon. It's 1970 at the Wimpy. These things are in your heart for ever.
"Aunt Bessie is the imaginary grandmother who's done it all for you. She is laziness rebranded as love."
Give us an insight into your daily life…
Weight training has given me an entirely different outlook. I've always considered myself a feminist, but whenever it came to anything difficult like opening jars or moving big things in the garden, I thought I needed a man. Now I've come to realise it's a lot quicker to do everything yourself. If I have to do weight training to move a shed, I'll do it.
When you stop drinking, which I did a couple of years ago, you still want that weird vinegary taste. You start to get into these really brutal drinks. I'm a big fan of kombucha. Otherwise, when you go out, people say, "Would you like some, erm, squash?" I'm not seven.
For my birthday last month, I wanted a quiet one. I eat out for a living so the thought of another meal out, where everybody sings at me… My family fight to organise something, but I planned to have them back to my place for pizza. I will not be jumping out of a cake or posting a photo of myself on Instagram in a thong bikini.
"I've always considered myself a feminist... If I have to do weight training to move a shed, I'll do it."
What do you cook at home?
I went through a stage in my early 40s of getting into slow cooking. It's a natural rite of passage… and by my late 40s I learnt the heady thrill of the pressure cooker. My mother used one for years – a terrifying 1970s one with a whistle and a constant threat of death. I realised there was a method to my mother's madness – she could shove some corned beef, potatoes and carrot in, then get on with her life.
My ultimate autumn comfort food is my pressure-cooker pasta. Take a can of bog-standard tomatoes (the 24p ones), a full jar of olives from the minimart on the corner, a load of butter, any old herbs – the really dry ones, basically pot pourri – and a bit of salt and pepper. Pressure cook for 10 minutes, then hurl in dry penne and any cheese (Primula would do) and finish it off. Basically, Italian food that would make an Italian cry but makes me very happy.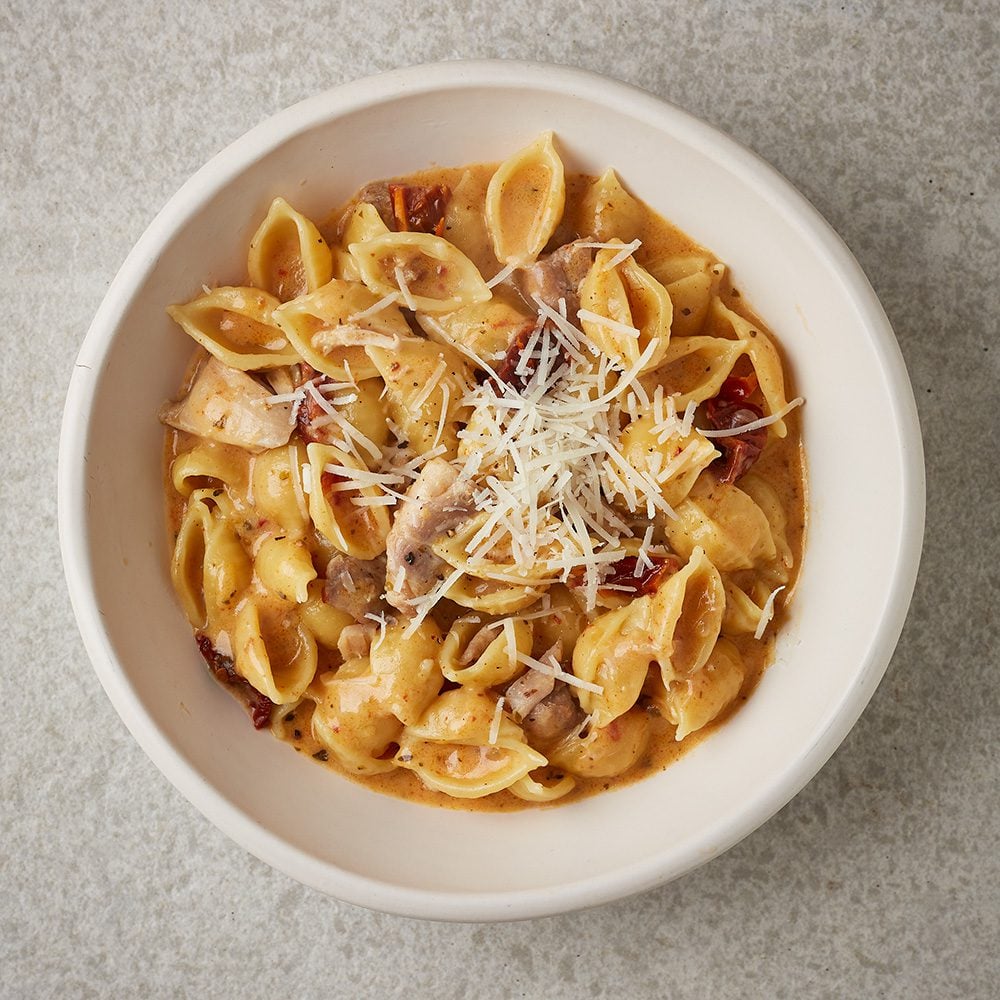 Finally… What's on your Christmas list?
I think homemade food gifts are the loveliest thing. If you have the time and gumption to make some beautiful fudge or a cake, that will go so much further than some tat you got running through Boots at the last minute. When someone brings you a Christmas cake, that was no small undertaking. It's done with love.
Comfort Eating: What We Eat When Nobody's Looking is out now, published by Faber (£20). Listen to Comfort Eating with Grace Dent wherever you get your podcasts.
Subscribe to our magazine
Food lovers, treat yourself this Christmas... Enjoy 12 months of magazines for £29.99 – just £2.50 an issue.
Subscribe
Unleash your inner chef
Looking for inspiration? Receive the latest recipes with our newsletter