How to make duck ragù with spinach pasta
Learn how to make duck ragù with L'Anima's Antonio Favuzzi. He adds a twist by using spinach in the pasta and finishing the dish off with crumbled crispy duck skin.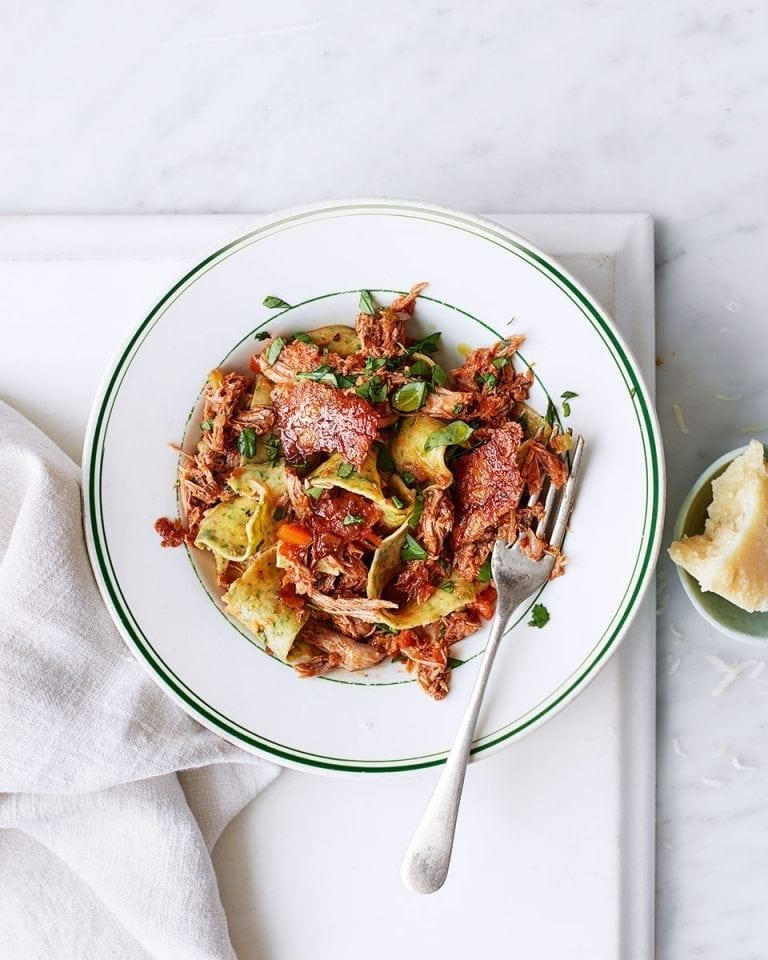 You will need
For the ragu
2kg British free-range whole duck
200ml ruby port
200ml red wine
3 shallots
1 large carrot
1 celery stick
1 medium onion
3 garlic cloves, peeled
Small bunch fresh rosemary
Small bunch fresh thyme, leaves picked
Small handful fresh sage leaves
1 tsp dried marjoram or oregano
3 dried juniper berries
150g passata
60g grana padano, finely grated, plus extra to serve
Bunch fresh basil or marjoram, leaves picked, to serve
For the pasta
150g spinach and/or green swiss chard leaves (trimmed weight)
150g '00' pasta flour, plus extra for dusting
150g fine semolina
3 medium free-range eggs, plus
1 egg yolk if needed
You'll also need… 
This recipe serves 4-6. Hands-on time 2 hours, oven time 2 hours, plus 1 hour simmering.
Make ahead
Make the ragù up to 24 hours ahead, then cover and chill. Roast the duck the day before and chill; continue from step 2. The pasta dough will keep chilled for 24 hours, wrapped in cling film.
Antonio's tips for success
I recommend using a whole duck for this recipe, but you could use 4 duck legs instead.
If you prefer, substitute the crispy duck skin with pistachios or hazelnuts, toasted in a dry pan.
Spinach on its own or a mix of spinach and swiss chard (when in season) works well here. If using chard, remove the thick ribs to leave the tender leafy parts.
After cooking the spinach/chard, squeeze out as much liquid as possible to make sure it doesn't affect the consistency of the pasta; excess water will make it too soft.
After kneading pasta dough, instead of washing your hands with soap and water, rub a small piece of dough into them and the sticky pasta will come off.
1. Heat the oven to 180°C/160°C fan/gas 4. Put the duck in a large roasting tin, season all over and roast for 2 hours. Pour off the fat into a small bowl and leave to cool.
2. Pour the port and red wine into a pan, bring to the boil, then simmer for 15-20 minutes until reduced by three-quarters and with a syrupy consistency. Set aside.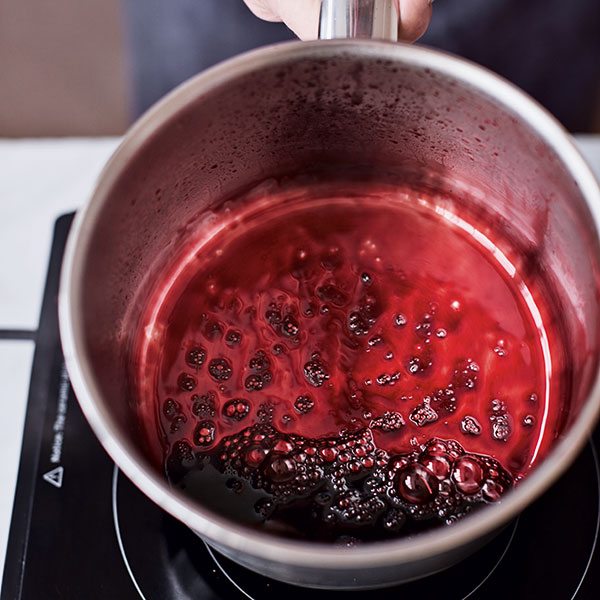 3. Once cool enough to handle, remove the duck meat from the carcass: it's easiest if you slice the meat off the bones, like you're jointing a chicken, but don't cut all the way through the joints. Remove the skin. Set aside the carcass, bones and skin. Finely chop or shred the meat with your hands into small pieces.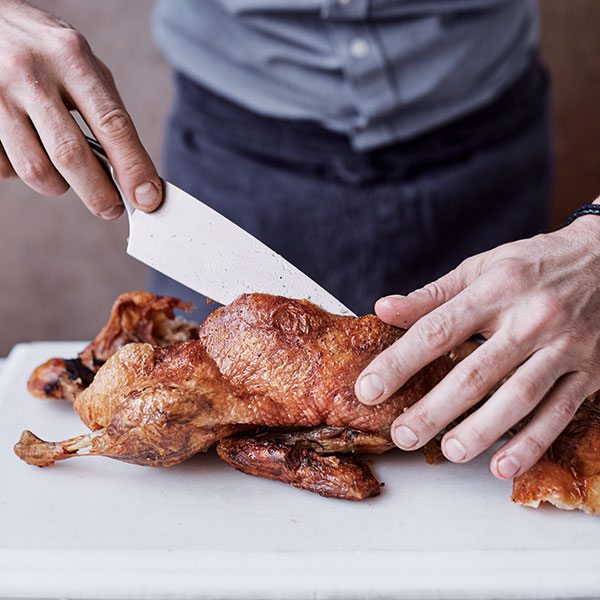 4. Put the duck skin on a baking tray lined with non-stick baking paper. Put another piece of paper over the top, then another tray to weigh the skin down. Roast for 10-12 minutes until golden. Leave to cool and crisp up, then crumble into pieces.
5. Meanwhile finely chop the shallots, carrot and celery and cut the onion into wedges. Finely chop one of the garlic cloves. Put two-thirds of the reserved duck fat into a medium saucepan and add half the chopped shallots, carrot and celery, along with all the onion wedges.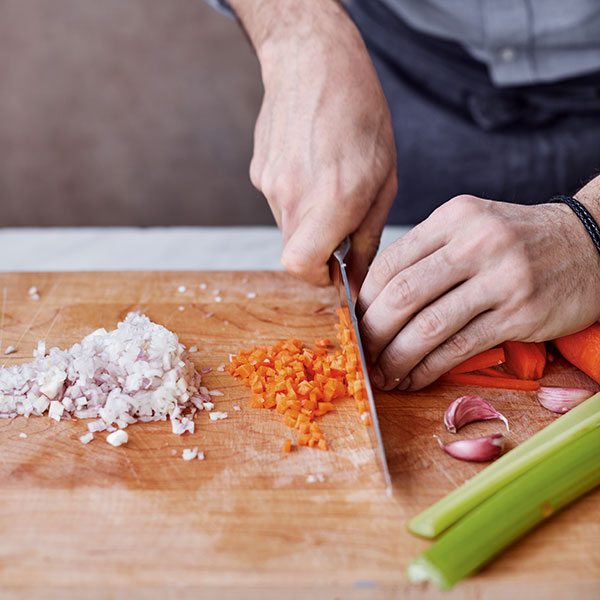 6. Add the 2 whole garlic cloves, the duck carcass and bones, and the rosemary, thyme, sage, marjoram and juniper berries. Add the wine reduction, then add cold water to cover and simmer over a medium heat, uncovered, until reduced by half – it will take about an hour. Strain through a fine sieve into a smaller pan (discard the solids), then keep warm in the pan over a low heat – this is your stock.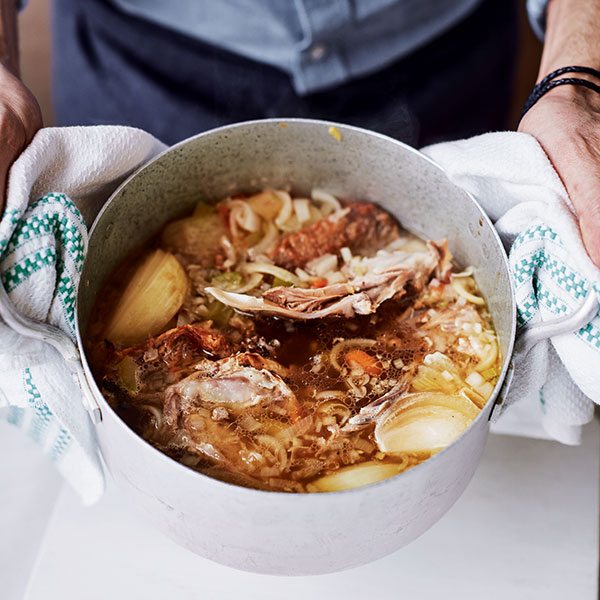 7. Put the remaining duck fat in a saucepan over a low-medium heat, then cook the remaining chopped veg and garlic with the duck meat and passata for 10 minutes. Slowly stir in the stock, bring to the boil, then simmer for 10 minutes or until the vegetables are soft. Stir in the grana padano and keep warm.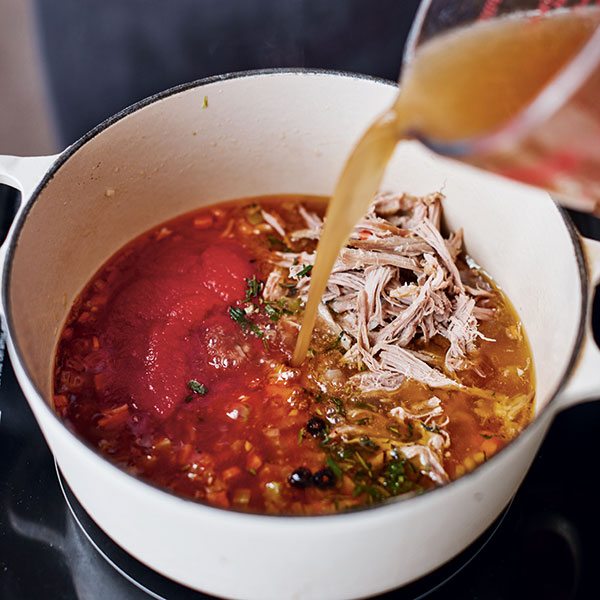 8. For the pasta, put the spinach (and/or chard if using) in a colander and pour over a kettle of boiling water. Cool, then squeeze out all the liquid you can – see Antonio's tips. Whizz in a mini food processor (or pound in a pestle and mortar) to a fine paste.
9. Mix the flour and semolina and put on a clean kitchen surface. Form into a ring, then crack the eggs into the centre and add the spinach/chard paste. Use your fingers to gradually mix the whole eggs and paste into the flour, pulling the flour into the centre. Keep working in the flour to form a thick, sticky dough. If it feels too dry, separate another egg and add a little more egg yolk. Knead for 4-5 minutes until smooth and elastic.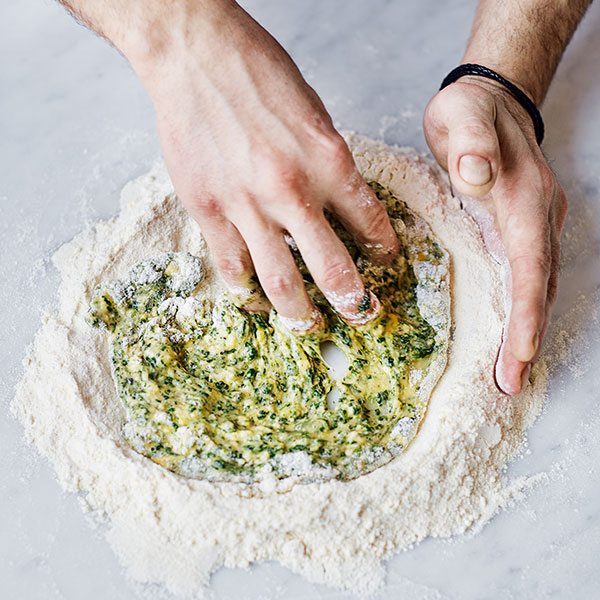 10. Roll the dough through a pasta machine, starting on the thickest setting and working down to the thinnest (or roll out with a rolling pin until 2mm thick). Cut into long 2.5cm wide strips using a sharp knife or ravioli cutting wheel.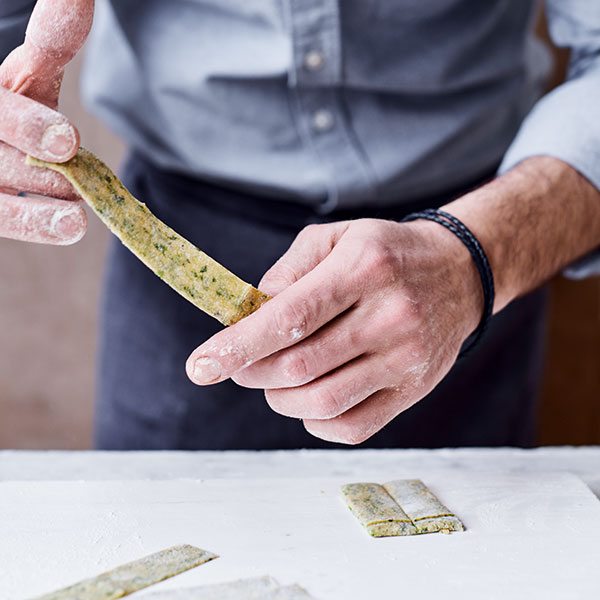 11. Cook the pasta in a large pot of salted boiling water for 4-5 minutes until al dente, then drain. Toss with the duck ragù, then put in dishes, topped with the crumbled duck skin, chopped fresh basil and more grana padano to serve.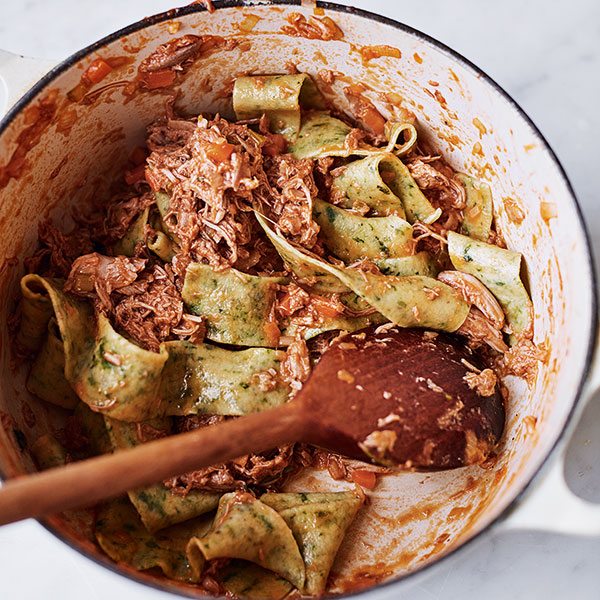 Watch Antonio making spinach pasta from scratch…
Subscribe to our magazine
Subscribe to delicious. magazine for HALF PRICE
Subscribe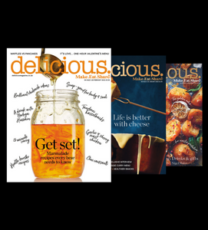 Join our newsletter
Packed with menu ideas, recipes, latest competitions and more...