How to whip cream and identify the peak stage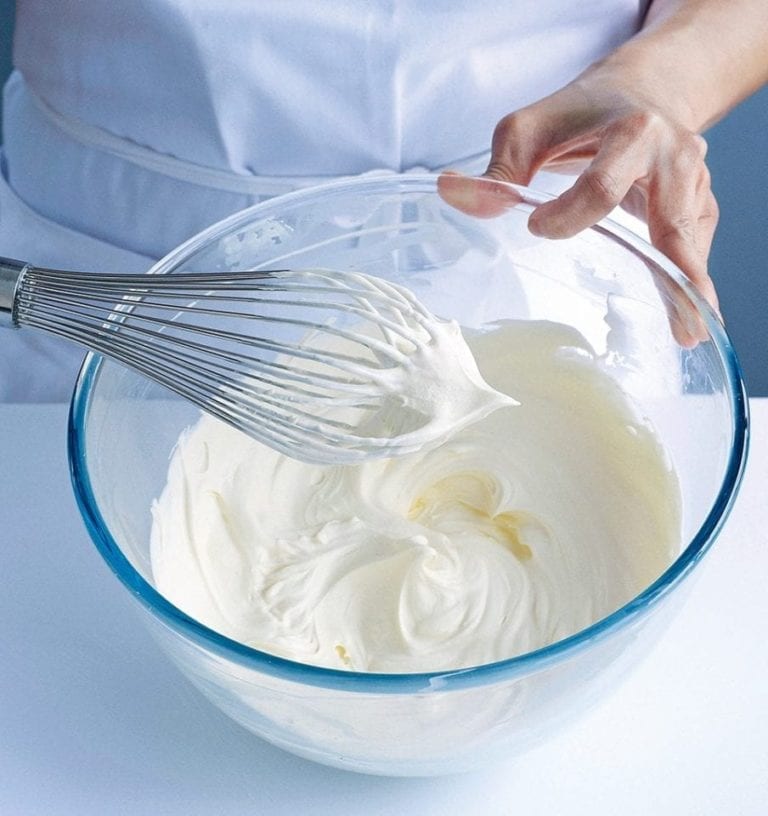 1. Soft peaks are achieved when the cream is thick enough to form soft shapes/ peaks just firm enough to hold briefly as you lift the whisk, then fall back into the cream. This is the best consistency for folding cream into other mixtures, such as a blancmange.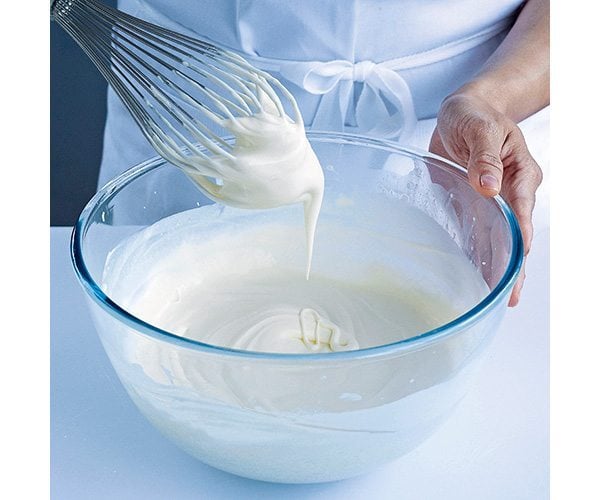 2. Medium peaks are the best consistency for sandwiching sponges together – the cream holds its shape well but is still soft and hasn't started to become grainy. When you lift out the whisk, peaks will form but they will bend over at the end.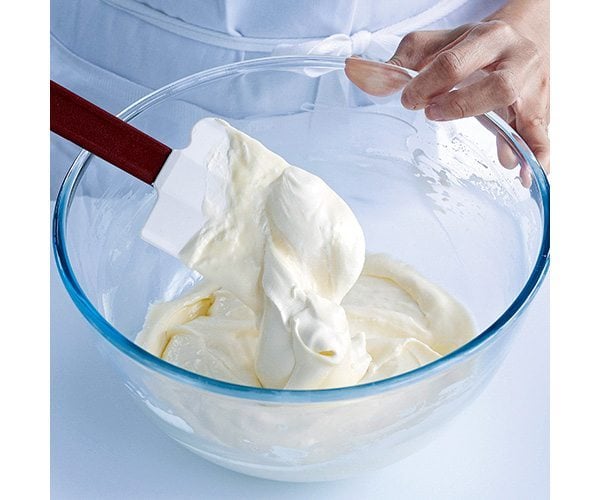 3. Firm peaks This is when the peaks stand proud and don't fall over when the whisk is lifted. You need firm, but not too firm peaks for piping, as firm-peak cream is liable to split when it warms up a little in the icing bag.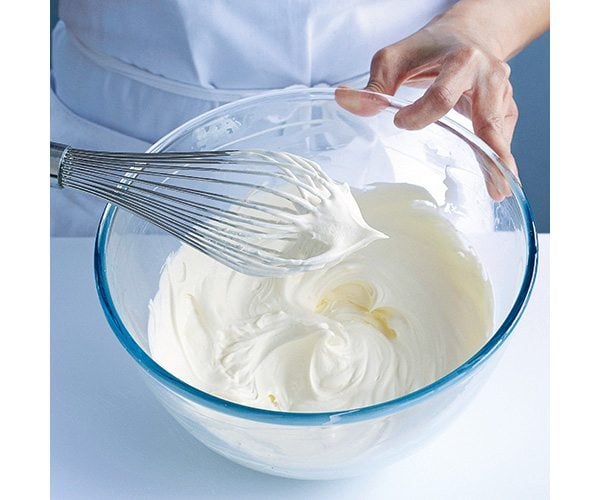 Subscribe to our magazine
Subscribe to delicious. magazine this month for a half price subscription
Subscribe