A food guide to Jersey
There's much more to Jersey than millionaires and floating gin palaces. Susan Low unearths the treasures of this golden isle and discovers fine beaches, great restaurants and wonderful produce.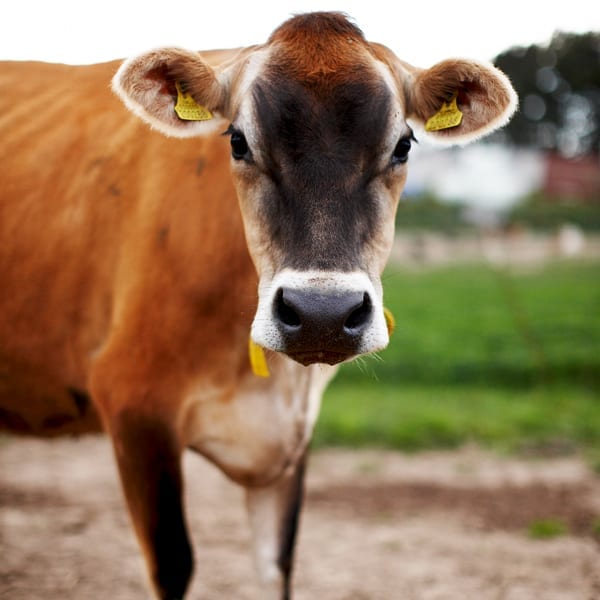 Who knew the British Isels could look like this? Even before I'd landed at St Helier's tiny airport, I'd glimpsed lush fields, golden, half-empty beaches, and a sea whose shade of blue could fairly be termed exotic. You couldn't call Jersey a secret (it's home to 90,000 people and half a million Brits visit yearly) but it's still a surprise.
A mere nine miles by five, Jersey is the largest, southernmost Channel Island, just off the coast of Normandy. Its Gallic roots are fixed in the names of towns, villages and the many bays, such as Grouville and Bonne Nuit, which give the island its scallop-shell edges.
Given the French influence, wealthy inhabitants and fine weather (it's the sunniest spot in the British Isles), Jersey should be a food destination extraordinaire. Yet it's had a reputation for being a bit old-fashioned – "Welcome to Jersey," goes the old joke. "The time is 11 o' clock and the year is 1958."
However, a new breed of chefs and food producers is exploiting the island's gastronomic riches, from pristine seafood to pampered veg (including the famous jersey royals). There's artisan cheese from creamy Jersey milk and flavoursome meat from those same Jersey cows.  And I found it on offer all over the island, from smart new restaurants to rough 'n' ready crab shacks.
Where to eat  – the best of Jersey's thriving restaurant scene
Jersey has become something of a chef-magnet in recent years. One British chef who now calls the island home is Mark Jordan, of Michelin-starred Ocean Restaurant at The Atlantic Hotel (see Where to Stay, below). Jordan admits it was the surfing that lured him to the island, but what really hooked him was the great produce, which takes pride of place on his menus. He proudly serves delicate Jersey beef with lobster ravioli and beef consommé, as well as magnificent butter-cooked fillets of Jersey sea bass and seared diver-caught scallops with egg linguine and lemongrass foam.
Yorkshire-born Shaun Rankin is the chef of Bohemia at The Club Hotel & Spa (see Where to Stay, below) in the island's thriving capital. He serves dishes such as poached Royal Bay oysters with saffron noodles and lemon butter. Don't miss Rankin's signature treacle tart, which won him kudos on BBC Two's Great British Menu. If you can, book the chef's table in the kitchen: it's the perfect place to observe the culinary magic that has earned Rankin a deserved Michelin star.
Compared to Ocean and Bohemia restaurants, the plush hotel and restaurant Longueville Manor (Longueville Rd, St Saviour; 01534 725501), in a 14th-century manor house, is more old-guard. However, it too puts great value on local food, supplementing Jersey crab and pork with herbs and vegetables from the restaurant's kitchen garden. Suma' (Gorey Hill, Gorey; 01534 853291) is the more casual sister restaurant to Longueville Manor. Overlooking gorgeous Gorey Harbour on the east coast, Suma's majors in seafood, such as local squid with guacamole and chilli sauce, or sea bass with prawn and herb linguine. Local lamb and chicken aren't neglected either. The delectable Royal Bay Oysters (more details below) served here are pulled straight from the sea.
Oyster farming
If oysters are your thing, the bivalves at Oyster Box (St Brelade's Bay; 01534 743311) couldn't be fresher and the view across St Brelade's Bay couldn't be more beautiful. In good weather, grab a table outside and try a plate of small 'noisette' or cocktail oysters, served simply with a squeeze of lemon. Or go for a salad of local crab or lobster, enjoyed with a glass or two of crisp white wine, followed by a walk on the fine-sand beach and an invigorating swim in the sea.
From markets to hedge veg – where to shop for food
If you're looking for good local fare to take home, or if you're self-catering and want a few steaks to throw on the barbecue, or some fresh Jersey vegetables, there are lots of great places to pick stuff up.
St Helier's Central Market (Halkett Place, St Helier) is the island's foodie epicentre, where the best from land and sea converge beneath red and white wrought-iron Victorian arcades. It houses stalls selling produce from all around the island and beyond, including honey, free-range eggs, all sorts of island-reared beef, lamb and pork and, of course, jersey royals when they're in season (from April to June).
The nearby Fish Market (Beresford Street, St Helier) abounds with gorgeous seafood, such as cuttlefish, squid and mackerel – and Jersey oysters, mussels and lobsters are never far from hand. Unlike the lobster fisheries in many parts of the world, Jersey's lobster population is in fine nick, thanks to responsible fishing of the crustaceans that thrive in the island's reefs.
Jersey cheese
For fodder from land, Jersey's farm shops are not to be missed. Visit the Classic Herd Farm Shop (Manor Farm, La Route de Manoir, St Peter; 01534 485562) and see the animals on the hoof, then pop into the shop, which sells cuts of Jersey beef and Julia Quénault's unbeatable Jersey cheeses (more details below) as well as ice cream and fresh produce. Farm Fresh Organics (La Bienvenue Farm, La Grand Route de St Laurent, St Lawrence; 01534 861773), is the island's largest organic producer.
Driving Jersey's small byways, I came across small, informal 'hedge veg' stalls set up along the roadside (more details below), with a small box for buyers to pop their money into. These stalls cast a different light on the term 'hedge fund manager'
The food pioneers – on land and at sea
For its size, Jersey has a lot of people on it, but it still manages to retain its rural feel. Drive inland, into the steep valleys where the famous jersey royals are grown, down the island's green lanes, and it's like driving back in time. There's a slower pace to life – literally, as the speed limit is 15mph.
Jersey potatoes
On the flatter land, the Jersey cow, arguably the supermodel of the bovine world, is the queen of the fields. The Jersey cow is small in stature, with long-lashed good looks, but it's also a great milker. The milk is renowned for its creaminess and, when churned to butter, takes on a buttercup-yellow colour.
Darren and Julia Quénault of Manor Farm in the west of the island raise Jersey cows and own the Classic Herd Farm Shop (as mentioned, above). Julia is also the island's only small-scale cheese-maker. Although Jersey is awash with rich, creamy milk, surprisingly it has no great tradition of making cheese. Julia makes several soft cheeses from the herd's pasteurised milk. There's Jersey Nouveau, with a bloomy white rind and mild creamy flavour; buttery Jersey Cache, in the style of Raclette; Jersey Brie; and Jersey Camembert. My favourite, though, is the soft, full-flavoured Jersey Golden Blue.
The Quénaults also raise beef. Yes, I know, good beef doesn't come from dairy breeds, or so they say. In fact, they're wrong – I've tasted it and it's wonderful. It all started with a local daffodil farmer, who, once his crop was picked, was left with empty fields for six months. The farmer came up with the idea of grazing young bull calves (an unused by-product of dairy farming) on the land and using the meat for beef.
And then there's the sea. Why are the island's oysters so good? The quality of these briny delicacies is helped by the strong tides around the coast, which twice a day bring fresh supplies of clean, nutrient-rich water. With the help of the tidal flow, Royal Bay Oysters, which has 26 hectares of oyster beds in the Royal Bay of Grouville on the island's east coast, farms an impressive 500-600 tons of Pacific oysters a year.
Another shellfish newly farmed in Jersey – with luck, it will soon join oysters on restaurant menus – is the ormer, or abalone. It's increasingly rare, and harvesting these creatures from the wild is tightly regulated. But one determined islander is making them his livelihood. Zoologist Tony Legg refers to the ormer as "Jersey's national animal" and, after decades of study, is fulfilling a boyhood dream by farming them commercially. These rare molluscs, in their showy, mother- of-pearl shells and with a delicate flavour and meaty texture, have a heritage worth protecting.
Six of the best Jersey food experiences

A taste of black butter It's not really black and it's certainly not butter, but this spiced, slow-cooked apple jam, a relic of the island's cider industry, is fabulous dolloped on toast. It's available in shops on Jersey or online from La Mare Wine Estate, which makes an excellent version.
A 'me and the farmer' pork pie Jon Hackett, a financier-turned pie-fancier, turns out delectable pork pies, by hand, made with meat from his own free-range Saddleback pigs. He also makes a 'black butter' sausage. Both are available from the farm shop at Brooklands (Longfield Avenue, St Brelade; 01534 745270).
A pint of Liberation Ale This new copper-coloured, floral, hoppy brew was created by The Jersey Brewery to commemorate the liberation of the island from German occupation in 1945. Enjoy a pint at St Mary's Country Inn (La Rue des Buttes; 01534 482897).
A bag of 'hedge veg'' Nothing to do with financial services, this is the name for the tiny roadside stands where farmers or keen gardeners sell small amounts of what they've grown – a few courgettes, some vine-ripened tomatoes. Put your money into the box and the shopping's done.
A taste of island honey Bob Tompkins is president of the Jersey Beekeepers Association. His fragrant golden honey is the essence of Jersey and is available at farm shops, La Mare Wine Estate and at Central Market in St Helier.
A visit to Jersey vineyards Take a tour around the vineyards and orchards of La Mare Wine Estate and have a tutored tasting of the white, red and sparkling wines made there by winemaker Daniel de Carteret. The sparkling wines are particularly good. (La Mare Wine Estate, La Route de Hogue Mauger, St Mary, Jersey: 01534 481178).
The island's beach café culture

Jersey's beaches are legendary and never far away. And luckily, nor is good beach grub. There's no doubt that Jersey does a fine job with fine-dining, but it has plenty of choice at the casual, carefree end of the spectrum, too. The island is blessed with an abundance of informal beach cafés, places where you can scramble off the rocks in your flip-flops, shake the sand loose and enjoy an indulgent repast before making a quick return to sun worship.
Halfway down the steep cliffs that lead to the dramatic beach at Plémont Bay in the northwest of the island is Plémont Beach Café (Plémont Bay; 01534 482005). Here the sweet-toothed can indulge in gorgeous cakes served with tea or coffee, or fill up on freshly made sandwiches – all without missing a moment's view of the sea. Along the coast to the east is Bonne Nuit Bay, its deep notch of a harbour home to a flotilla of colourful boats. The welcoming Bonne Nuit Beach Café (La Charrières de Bonne Nuit; 01534 861656) has a split personality: by day it serves café staples such as panini, jacket potatoes and fresh crab sandwiches, but come the evening there's an exotic Thai menu with fiery curries, stir-fries and maybe Thai-style fisherman's soup.
Continuing east, Rozel Harbour is home to the ever-popular The Hungry Man, a gloriously kitsch burger stand done out in cartoon-bright colours. It's been here since 1947 and serves satisfyingly simple dishes such as bacon rolls, hot dogs, burgers and crab sandwiches along with milkshakes and ice cream – guaranteed to bring out your inner child. The Thai Dicq Shack (01534 730273), located right on the beach on a St Helier slipway, serves lip-tingling Thai food, from chilli-hot jungle soup to fishcakes and curries that don't stint on the spices. A local favourite.
Where to stay in Jersey

The Atlantic (01534 744101) on the west coast has views of St Ouen's Bay, comfy rooms and a great bar. Its Ocean Restaurant is where chef Mark Jordan works his culinary magic.
The Club Hotel & Spa (01534 876500) in St Helier is funky, stylish and plush, with great food at Bohemia restaurant.
In Rozel Bay, in the northeast of the island, Château la Chaire (01534 863354) has a more old-world feel and beautifully designed gardens.
For cottages and apartments on the island, try Cottages 4 You (0845 268 0763).
Subscribe to our magazine
Subscribe to delicious. magazine for HALF PRICE
Subscribe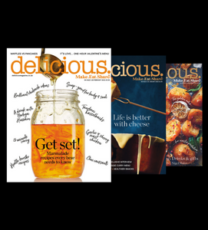 Join our newsletter
Packed with menu ideas, recipes, latest competitions and more...