Meet the producers: Bermondsey Street Bees
We meet Dale Gibson, the co-founder of London's award-winning honey producer, Bermondsey Street Bees, and discover why its sustainable honey has everyone buzzing…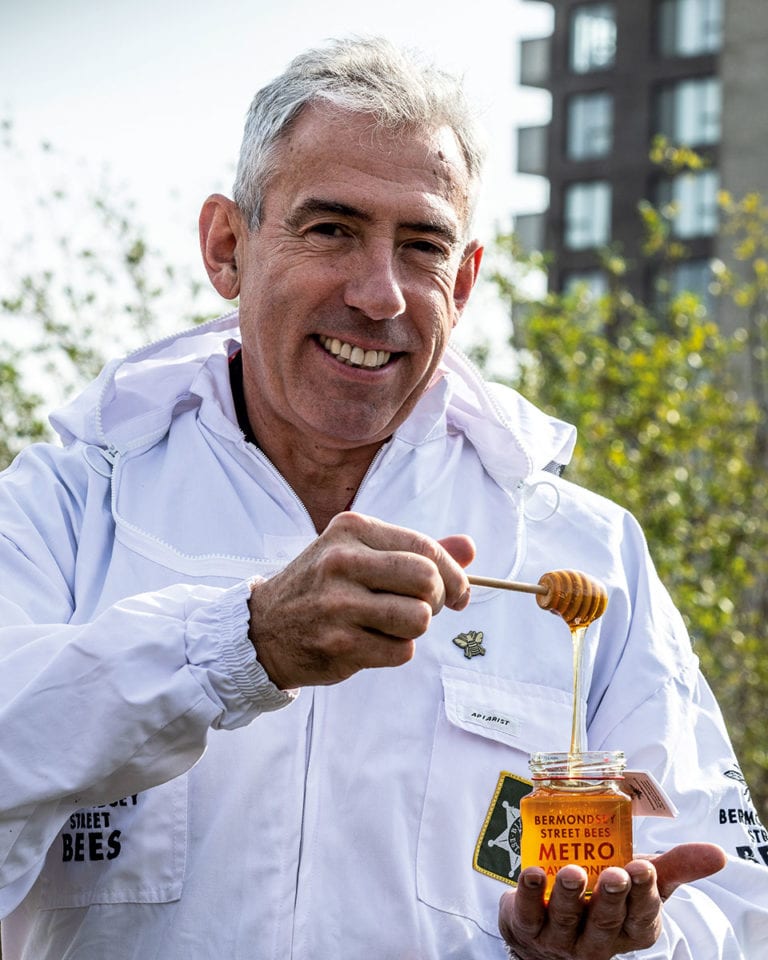 You'd think that, with a top national food award under its belt, urban honey producer Bermondsey Street Bees would be increasing its number of hives and making the golden stuff while the sun shines – but not so. This is a company that cares so deeply about sustainability, it recently reduced its hive numbers by 30%.
London is buzzing
The reason, says co-founder Dale Gibson, is that urban beekeeping has become too fashionable. And despite the UK's dwindling bee population, an increase in hive numbers isn't necessarily a good thing. "As beekeepers," says Dale, "we have to provide food for our 'livestock', but London is now the most densely populated city in Europe for honeybees, putting increasing pressure on the environment by edging out wild bees and other pollinator species."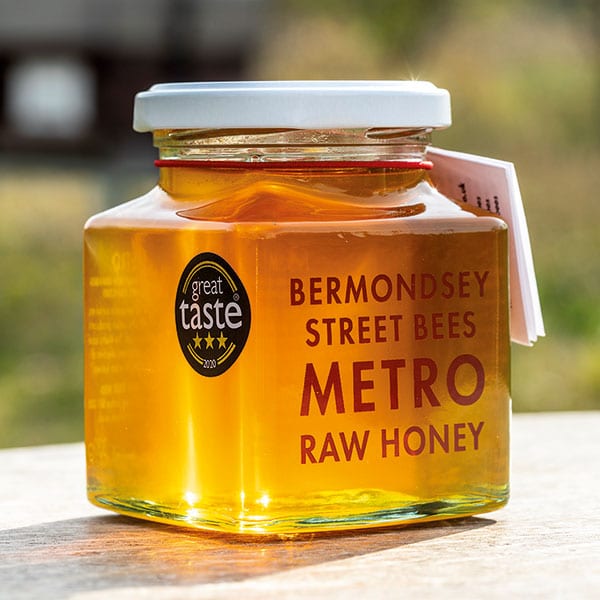 That's why, even though Bermondsey Street Bees planted local pollinator gardens each year as its number of hives increased, they've now cut back. Because for Dale and co-founder Sarah Wyndham Lewis, who also educate in eco-friendly beekeeping, sustainability is everything. "It's crucial to the environment and the bees that beekeeping is approached in a more thoughtful and informed way," says Dale. "We always put bee welfare first."
Honey by the river
In 2007, long before beekeeping became an urban buzzword, Bermondsey Street Bees began producing artisan honey in London's Docklands. Royal Albert Dock honey, which won a Great Taste Golden Fork for best regional product, is named after the derelict site where the firm started an apiary. The land has been re-wilded and is full of wild forage plants. The company only takes the surplus honey, leaving plenty behind to see the bees through the winter. It's then minimally filtered in a traditional process that removes excess wax while preserving the flavours, aromatics and micro-nutrients, including the pollens.  Like a fine wine, Royal Albert Dock, honey tastes different from year to year, depending on what the bees have foraged.
What does the honey taste like?
An analysis of the honey identified 37 different types of pollen, making for a complex, multi-floral flavour. It's smooth and silky textured with an intense, almost fruity taste that Sarah describes as "warm and brambly with fruitcake, vine fruit and peach tea notes" – and she's a professional honey sommelier so she should know.
Visit bermondseystreetbees.co.uk
Photographs: Richard Faulks
Subscribe to our magazine
Subscribe to delicious. magazine for HALF PRICE
Subscribe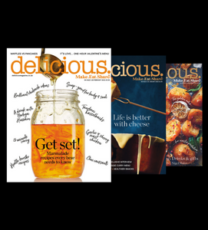 Join our newsletter
Packed with menu ideas, recipes, latest competitions and more...