No-churn blackcurrant ripple ice cream sandwiches – video
Fallen in love with the incredible ice cream sandwiches on the cover of our August issue? Then pick up a copy and make them today.
Need more convincing? They don't require any churning, making them an even more tempting summer treat…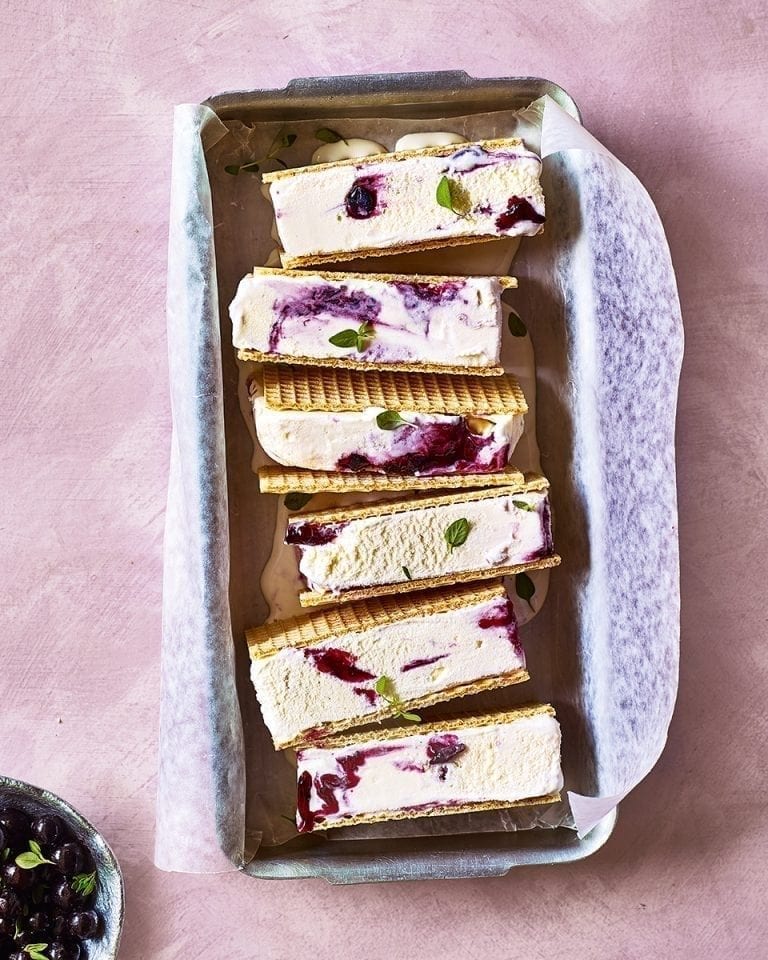 How to make: 
In a small bowl mix the jam with the lemon juice and thyme, then set aside (see tip).
Put the condensed milk, cream and vanilla in a large bowl and whisk using an electric hand mixer until thick, stiff and voluminous. Spoon half into the loaf tin, then dollop the jam on top and use a wooden spoon handle to ripple the jam through. Top with the remaining mixture and swirl the top half. Cover with cling film and freeze for at least 6 hours (preferably overnight) until firm.
To serve, take out of the freezer for a few minutes to soften slightly, lift out of the tin using the baking paper, then slice with a knife warmed in a jug of hot water and put between wafers to make ice cream sandwiches. Sprinkle with extra thyme leaves and chopped hazelnuts (if using).
Check out this no-churn ice cream with a boozy hit of sherry-soaked raisins.