Avocado madness: your thoughts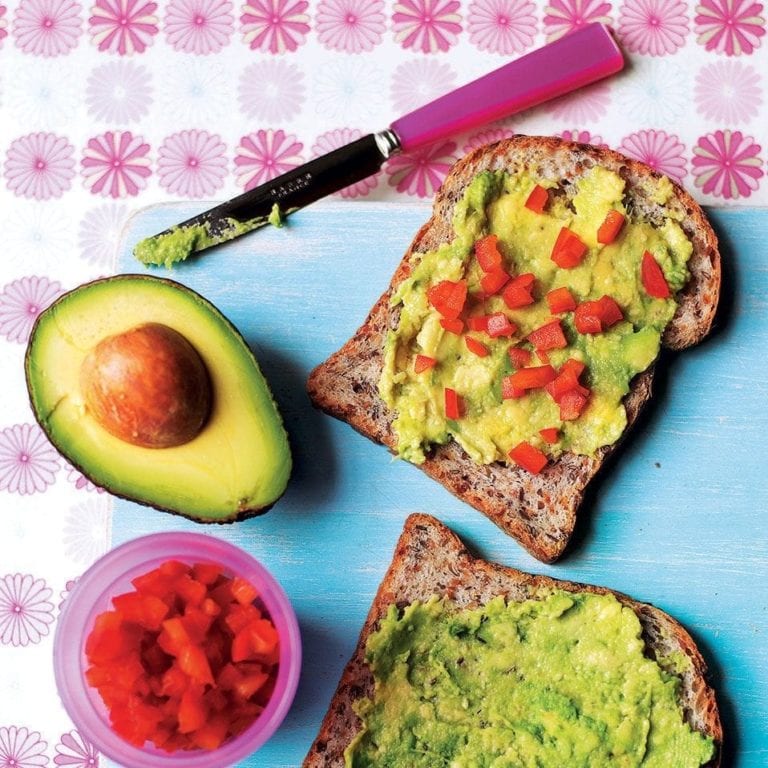 January 2016
By Viv Groskop
Viv Groskop's rant about the avocado provoked a slew of rallying responses from you. Here, we share her words, your views on her rant and a response from the author.
The rant:
The avocado, flush with its 'superfood' status, is taking over our dinner (and breakfast, lunch and pudding) plates in a way that's nothing short of sinister, believes journalist, writer and comedian Viv Groskop…
One of my worst childhood food memories is being served half an avocado at a dinner party held by a friend of my parents. It was presented in the traditional 1970s way: with a spoon. No French dressing, no marie rose sauce and prawns. Just a spoon. I looked at it and gulped. What can you do if the entire plateful in front of you comprises a food you despise? I wasn't brought up to say, "Sorry, I don't like this. Can I go home now?" There wasn't even anything else on the plate under which I could hide some of it. So eat that avocado half I did, with an expression of barely concealed panic.
Since that moment I've been blissfully able to avoid the Incredible Hulk of the salad aisle, give or take the odd blob of guacamole in a Mexican restaurant. Until now, that is. Suddenly and irrevocably, the avocado has taken over every meal, every snack, every new cookbook to hit the shelves.
It's even hogging the opening page of this magazine…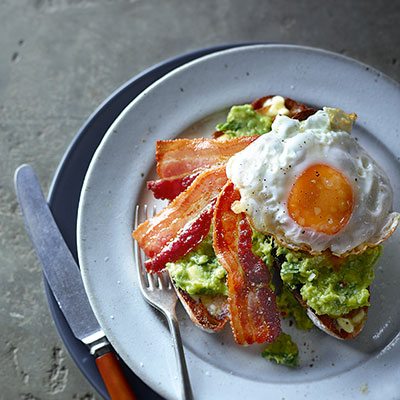 I blame this takeover on the avocado's elevation to 'superfood' status. What's so super about it? When it's not ripe it's as enticing as a raw potato. When it's overripe it turns to blackened mush. Granted there is a five-second window in between when it's perfectly ripe, but even then it has a texture akin to raw liver. And even if it is in peak condition, once you've cut into it, you and that two thirds of its volume is taken up by the stone!
This knobbly-skinned, failed pear-impersonator has become the mascot of the protein-obsessed, listed as a 'fat-burning food' and a friend to anyone seeking slow-release sugars and 'good' fats. The new darlings of the food world are all over it, from Ella Woodward, author of the hit blog and spin-off book Deliciously Ella, to the Hemsley sisters and nutritionist Amelia Freer. Even Nigella's at it, lovingly mashing one up and spreading it on toast – cue avocado sales rocketing by 30 per cent.
Avocados are everywhere. Sometimes they're upfront and brazen: Hipster cafés serve them for breakfast on sourdough toast and charge their eager punters £8 for the privilege. At other times they come in disguise, taking you unawares, all sinister. I've found them hiding in smoothies, brownies, chocolate mousse… And in what universe, people, can it possibly be okay to put avocado in cheesecake?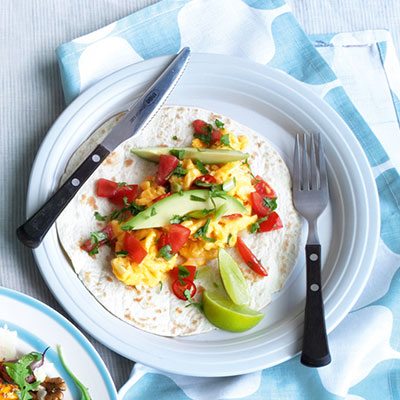 It was avocado 'fries' that were, for me, the final straw. I was in a café in southwest London and there they were on the menu, the words as chilling as those in a ransom letter. What's wrong with ordinary fries? Why do they need improving? Why do we need battered and fried avocados that look like chips but actually have slimy green stuff inside? That's not inventive cookery – that's a cruel and dirty trick.
Until five years ago, the avocado was an ordinary fruit (or vegetable, or whatever it is) with little going for it. It popped up occasionally in a boring dip at a party, or in salads trying to be the interesting side of green. That was fine by me, as it was easy enough to avoid.
It's time to end the madness. It has gone too far. It's not a superfood; it's an avocado. And (in case you haven't got the message) I don't like it. I don't like it at all.
Click next to read what our readers said about Viv's avocado rant…
What you said:
After my daughter had serious bowel disease and major surgery, it was a challenge to find fabulously nutritious, easy to digest, appetising food for her to eat while in hospital and afterwards. Avocado was top of the league with vitamin E for internal healing, potassium for balancing out-of-kilter post-operative effects and good fats for all manner of benefits. I could go on but I won't. There is much more to be said. An avocado a day for hospital patients would provide the NHS with amazing benefits – more rapid healing and therefore, reduced costs. It can be served in so many ways including as a delicious desert with lime and a little sweetener or as an easily digested smoothie, or as they call it in Brazil 'suco'. Don't diss the avocado. You may need it some day.
Anita Allerton
To Viv Groskop – I thought you were a food writer and when I found out you are a stand-up comedian, I was a bit less upset about your thoughts on avocados. My first feeling was 'What is she talking about? Avocado is the best substitute for cream cheese!'. Then I changed my mind.
I am Mexican and I consider myself a foodie. I live in Italy but my parents live in a small town, surrounded by avocado fields. Last time I visited them, I couldn't eat a proper avocado because they were unripe or they export the best ones to the USA, Japan or China. I wasn't happy.
If I've had a decent avocado in Italy, it's because it comes from Sicily. Italians are not mad on them (yet) and honestly I hope they never are.
If only everyone listened to you and stopped eating avocados, probably my family and I could eat a decent avocado next time we go to Mexico. I hope loads of people read your article and listen to you. Thank you very much. I wish you an avocado-free life.
Idania McCabe
I have only just got to the last page of this months delicious. and I feel I must stand up for the avocado. We use them quite a lot because we like them and have done for years. My daughter weaned her babies on avocado and sweet potato as it's easy to digest. We like scoops of avocado in dressed green leaf salad and loved the breakfast with bacon and egg [The best winter morning breakfast, p3, Januay 2016]. Personally, I could eat them every day of the week. Thank you for the best magazine.
Diana Mills
While flicking through the January issue of delicious., I stopped at Viv's article regarding 'avocado madness' and cannot help pass comment. While I sympathise with your dislike of the humble avocado and its use in everything from chips to cheesecake, I think the real problem is not the avocado itself, but the 'superfood' status to which it has been elevated. Over the years a number of foods have been given the superfood label – spelt, quinoa, bulgar wheat, kale and beetroot to name but a few. As a result, food writers, bloggers and celebrity chefs have exacerbated this fad by forever presenting us with apparently new and more interesting ways to cook/eat/serve them. I for one have been eating these foods for years and to me they are not 'superfoods', just super tasty food! Besides, if they are on a menu, the choice to have them or not is up to you!
Jo Roberts
I really enjoyed reading Viv's piece on the rise of the avocado (I'm exactly like this with blue cheese). I'm afraid I cannot agree as I love avocados. I buy bags of the unripe (and much cheaper) ones and ripen them at home to have as guacamole with homemade Mexican pulled pork or on toast. Although, I do agree with Viv when it comes to some of the places avocado is popping up (avocado fries – bleugh!). You can always mash them up and use as a face pack or as a hair treatment?
Lynn