Special occasion bars in London
For a special occasion, we all want a venue with a bit of extra something. A place that oozes sophistication, that maybe gives you a frisson of excitement when you head to the toilet because the vibe is simply too electric. These London-based cocktail bars all offer just that.
Whether you're looking for something affordable yet classy, somewhere to splash the cash on a martini, or you want to try something different on the drinks front, these top-drawer cocktail bars offer something for all. Margaritas with a heat of chilli could be in your future…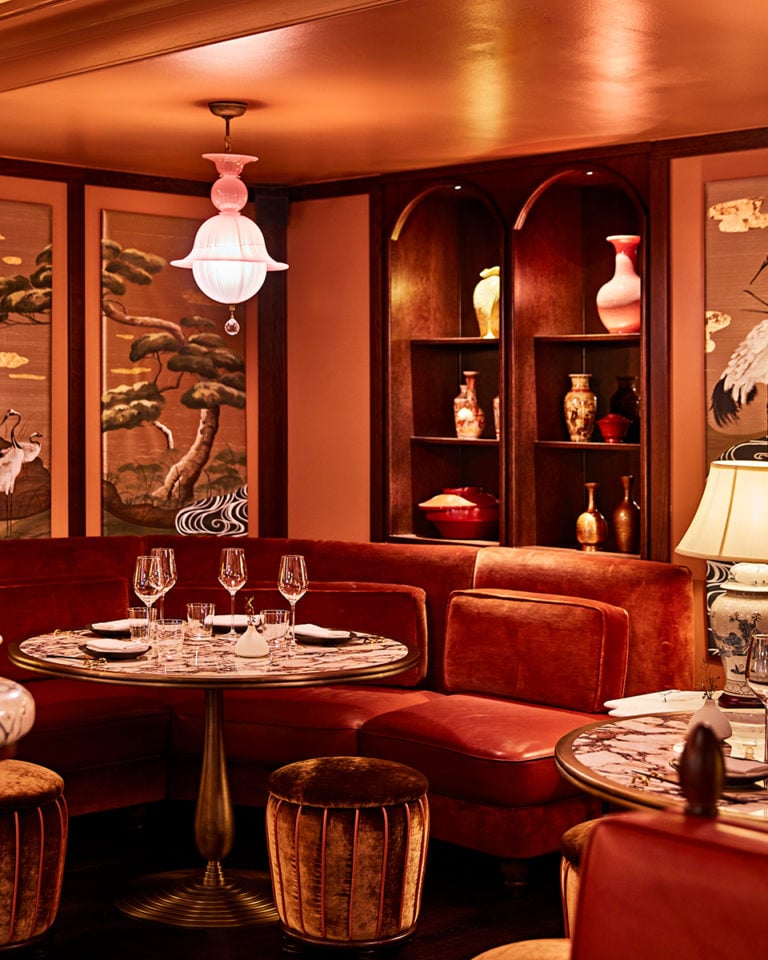 If you're looking for something swanky, new Japanese hotspot The Aubrey at The Mandarin Oriental in Knightsbridge is the ULTIMATE choice. First up: the heavenly cocktails are super tasty, from a strawberry margarita (Kikenji) made with chilli umesho and red perilla alongside top-quality tequila bianco; to a memorable take on a martini called a Salome (sake, shochu, Estu ocean water and tomato liqueur), all with the engraved ice such luxury deserves. The décor is also to-die-for. It's part omakase causal, part Victorian luxe with fringed lamps, gold-framed Ukiyo-e artwork and plush velvet seating. At between £15-£23 a cocktail, this is NOT going to be a cheap night, but a special occasion bar it is. The J-pop playlist featuring Tatsuro Yamashita will have you bouncing your head too.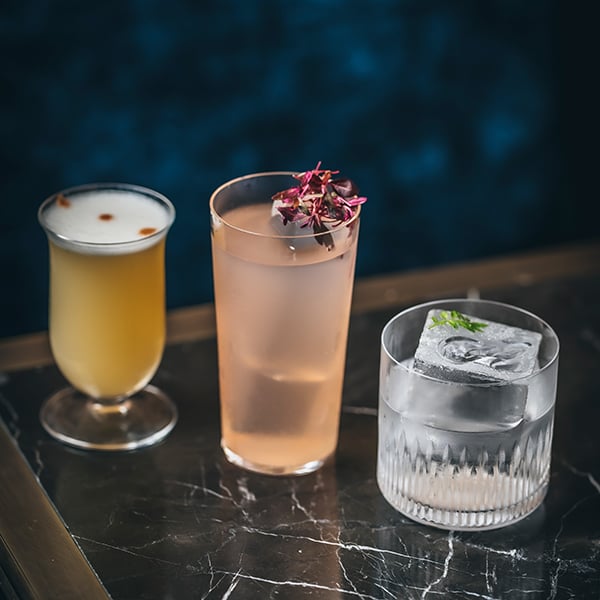 Nestled just off Regent Street is Nessa, with its welcoming awning and cosy interior, complete with table lamps and cushions that make you feel like you're right at home (if your home were this chic and resplendent). The menu here is full of interesting takes: there's the 'Boho Negroni' with a touch of saffron or the 'Sleep In' with whisky, discarded banana peel rum and cacao. Plenty of low or no-alcohol drinks are on offer too. This place is buzzing with young and old alike, which isn't something you often find in a central London bar such as this. The snacks menu is filled with rich and tasty plates to encourage your sipping: cheese and onion croquettes, sweetcorn crumpets and oysters served with homemade hot sauces and a thoughtful addition of Ritz crackers, which really makes you savour each oyster just as you should. We must also shout out the Caesar salad which is tangy as anything filled with white anchovies and a healthy serve of fried chicken should you be inclined. This is the kind of bar you'll want to visit again and again.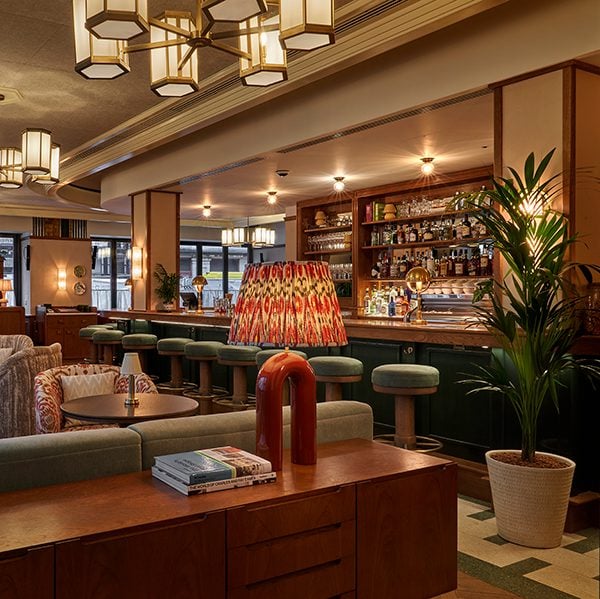 Bright, spacious and full of some of the biggest indoor plants you've seen outside of Kew Gardens, Christina's at the Mondrian in Shoreditch offers a cocktail menu that's even more sophisticated than the casually chic interior suggests. The bar champions local suppliers with ingredients like Cornish kombu and sustainable fir sodas, so expect interesting twists on classics like a Coastal Margarita and Hogweed Martini. Their wintry menu is especially exciting: the Snow White is a substantial mix of oatmilk, vodka, coffee liqueur, caramel liqueur, and British Amaro; while the Winter Forest Spagliato sees bitters and red vermouth mixed with Hepple Douglas fir, pine soda, frankincense and of course: sparkling wine.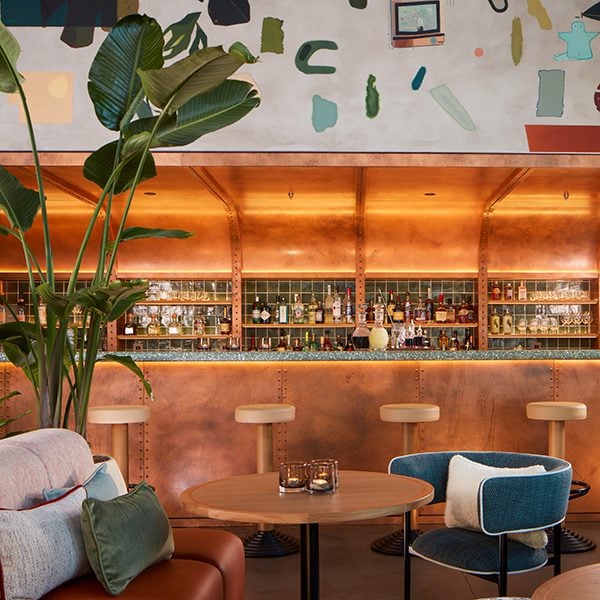 Forget everything you know about cocktails and be prepared to have your taste buds challenged and delighted at the award winning 'World's best bar': Lyaness. The extremely creative Ryan Chetiyawardana (known as Mr Lyan) has based the bar's intriguing menu around innovative ingredients made in-house. Tree caramel, everything vinegar and Death bitters all feature. Homed in the beautiful Sea Containers building looking out on to the Thames, this is the perfect bar for an adventurous palate on a special occasion.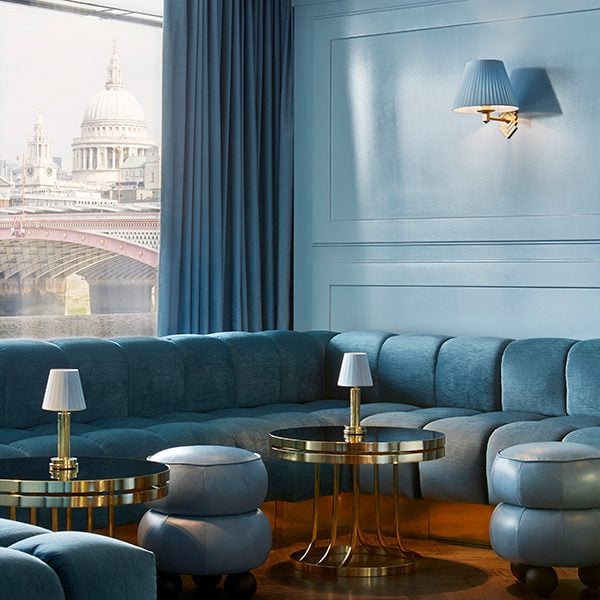 This swishy Shoreditch bar with extremely low lighting and extremely chic interiors pairs mid century modern décor with well-priced drinks from head bartender Dan Garnell. The bar snacks are often prepared by a changing roster of London legends such as Norman's or Ruben's Reubens, but Seed Library's own menu taps into comfort food highlights which are the perfect partner to their menu of cocktails, which boasts a coriander seed gimlet and a purple shiso martini, all of which can be made alcohol-free. This bunker of a bar is a must visit if relaxed and sophisticated is the vibe your special occasion demands…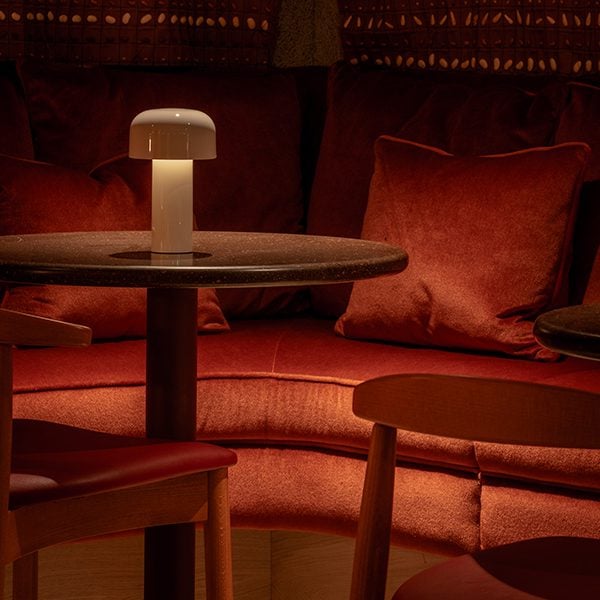 London has plenty of rooftop bars, but many find themselves to be overcrowded, noisy and the views can often be a little lacklustre. The complete opposite has to be said about one of our favourite rooftop spots. Radio Rooftop is situated in the epicentre of the city, nestled between Covent Garden and Embankment, and is consistently buzzy. The bar set-up sprawls inside and outside (good for rainy days) and there isn't a table in the house without a great – or different – viewpoint. The cocktails are crafted to perfection and their menu of offerings is ever-changing. Go classic with one of their top-notch Brambles or try one of their new Jubilee specials, to celebrate the upcoming festivities.
This is the perfect neighbourhood spot to head to if you want to avoid anything too pretentious or formal. Nine Lives is a considerably cool underground hangout that's laidback, atmospheric and open until the wee hours of the morning. It's great for a birthday with friends or if you fancy a post-date drink – we cannot say no to their Kokomo cocktail (made with tequila, rum and coconut cream!)
While London's banking district is more 'Wall Street on water' than on-fleek, The Lowback manages to bring a decided helping of cool to what could easily be a dystopian cultural desert. The area is soon to be full of bars and restaurants as residential towers soon join the corporate ones, and this, Hawksmoor's new bar, sits underneath the newest outpost of the country's favourite steak restaurant. Cocktails at The Lowback are special enough to have you in a tizz: their Pink Gibson is made with 'Umami gin' which is infused with parmesan rind and lends a palpable meatiness that goes extraordinarily well with the vermouth and pickled onions. They call it the Monster Munch cocktail for a reason! This is exactly the kind of drink that would have you in the mood for a burger… Lucky then, as there's one on the menu, alongside bone marrow oysters, need we say more?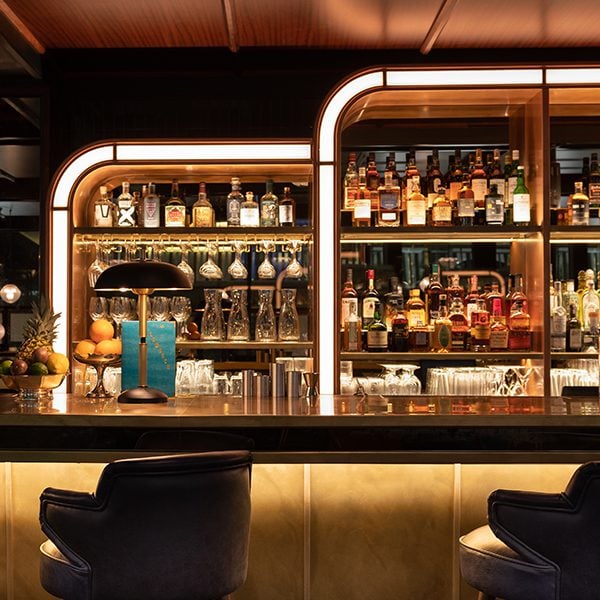 Le Magritte, The Beaumont, Mayfair
This chic, understated bar is so much more than a hotel bar. The décor and paintings on the wall (naturally, by Magritte) get you in the mood for a night on the sauce, but it's the cocktails and the bar menu that really give the whole place its shine. Each drink is named after one of Magritte's paintings, and the Discovery 1928 (martini-eque) and Not to be Reproduced 1937 (a vodka and cherry highball) are every bit as complex and sophisticated as the paintings which inspired them. Bar snacks like chickpea fries with jalapeño ketchup or French toast with bacon jam and truffle will keep you satiated and ensure the heady mixes on offer don't leave you wobbly.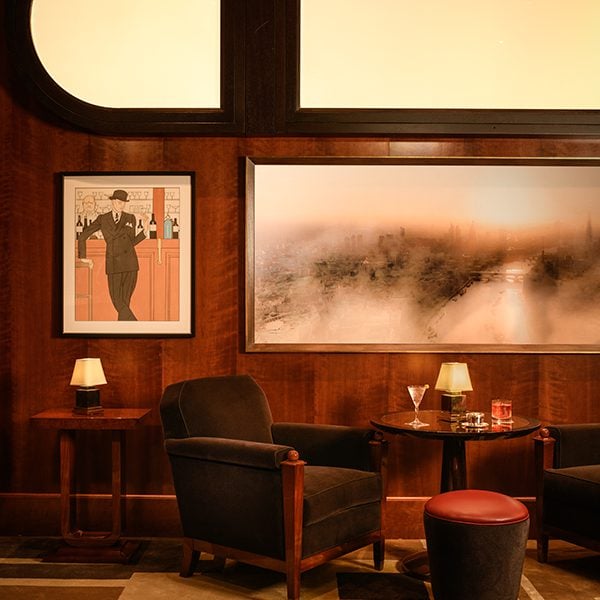 Inside the Standard hotel in Kings Cross, a gorgeous Brutalist building itself, you'll find Sweeties, accessible via a red pill exterior lift. It's an apt entry to one of the most Mad Men-esque bars you'll find in the capital. Its sumptuous 70s interiors are all Hollywood glamour (think terracotta velvet sofas, leather banquettes and mirrored tables). The cocktails stand up to the bar's name (not for those without a sweet tooth!) and were created in collaboration with award-winning mixologists, Jack Sotti and Todd Austin. The menu is centred around feel-good ingredients, with the No whey Jose cocktail being a particular favourite: its warm egg white and salted coconut topping is like no other, and sits atop a cooler strawberry, rosé, and red rice milk liquid.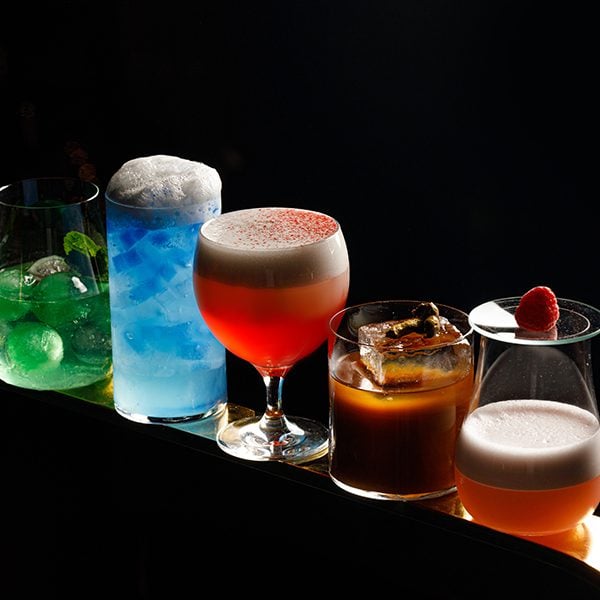 If you're looking for special but not bank-breaking, Funkidory in Peckham is our pick for a neighbourhood joint with a little something extra. With cocktails such as their Oolong Martini chilled to perfection, or a whisky cocktail named after local highstreet Rye Lane, which includes fennel seed syrup and olive brine – it's pretty hard to choose. With over 10 years experience making cocktails, the bartenders here know how to mix a drink, and they make a damn fine playlist too.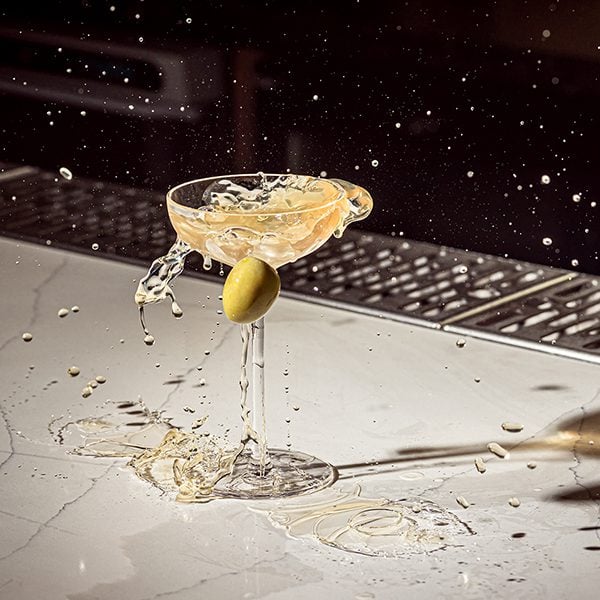 As Bloomsbury bars go, Fitz's is all decadence. Velvet sofas, ostrich feathers, crocodile-skin wallpaper, and a functioning fireplace ensure you know you have a night of glamour ahead. The new menu is called 'The Theory of Colour' – a menu of 14 cocktails, each represented by a different rendition of the 1660 piece of art 'Vase of Flowers' by Jan Davidsz de Heem (as seen on the walls of Fitz's Mirrorball Room). Your task? Choose the artwork you like best, maybe it's a Mondrian style De Stijl which pairs banana with gin, vermouth and cola – or perhaps Rothko's Abyss (whisky, vermouth, coffee, cacao and vanilla bean) will tempt you in. The menu comes alive with torchlight, and the book of art will guide you through your beverage choice. Snacks of charcuterie, truffle fries and oysters don't go amiss either too!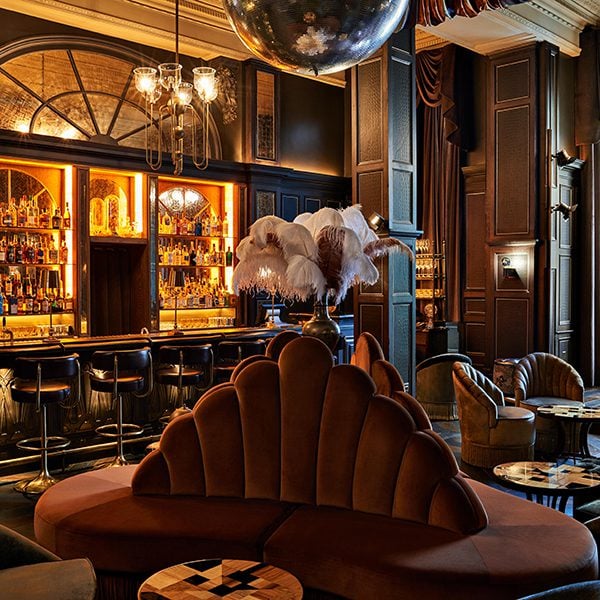 Subscribe to our magazine
Food lovers, treat yourself this Christmas... Enjoy 12 months of magazines for £29.99 – just £2.50 an issue.
Subscribe
Unleash your inner chef
Looking for inspiration? Receive the latest recipes with our newsletter