Top romantic restaurants
We've teamed up with The Good Food Guide to bring you their restaurant recommendations for a romantic evening out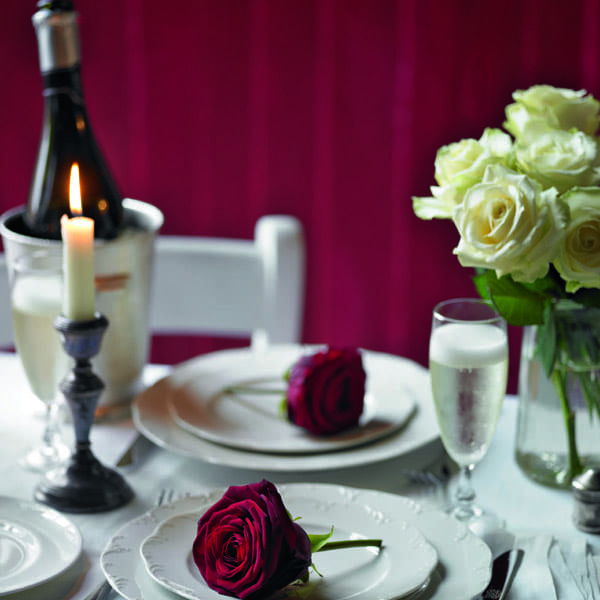 With Valentine's Day just around the corner, it's time to revive the romance that's been dormant through January's ice and snow. As the date falls on a Thursday, there's the choice of celebrating with dinner or making a weekend of it – four of our recommendations come with cosseting bedrooms.
1.
, London
The drama of the decor (complete with twinkling lights and a fire in the stove) and the broadly French perspective of the food create a great romantic atmosphere in Covent Garden.
2.
, Gittisham, Devon
The mile-long drive winds through a 3,500 acre estate – an impressive curtain raiser to this creeper-covered Elizabethan mansion. Inside it's all cushioned comfort, lovely views, and an intimate dining room serving accomplished cooking.
3.
, Braithwaite, Cumbria
With such a fabulous location, deep in England's only mountain forest, this unassuming restaurant-with-rooms has high culinary ambitions and jaw-dropping vistas.
4.
, Horsham, West Sussex
Tucked away on the first floor of a sixteenth-century building, the pitched roof and beams of the dining room make for a strikingly intimate ambience, but smart table settings and contemporary touches pave the way for modern culinary delights.
5.
, Edinburgh, Scotland
It's not exactly a castle, but this extravagantly modernised baroque pile certainly doesn't lack splendour. Magnificenty fashioned interiors make their own design statement, but the cooking really turns heads.
6.
, Wales
One of the leading luxury hotels in Wales, this off-the-beaten-track manor house is set on 14 gorgeous acres. With elegant, modern food and exemplary service, there isn't much more you could want in such a romantic retreat.
Brought to you in association with: