5 best places for dessert in New York
Elena Cho rounds up the top 5 places for dessert in New York City. If you salivate at the thought of succulent crepes, warm chocolate tarts and, er, crack pie, then continue on, sweet lovers.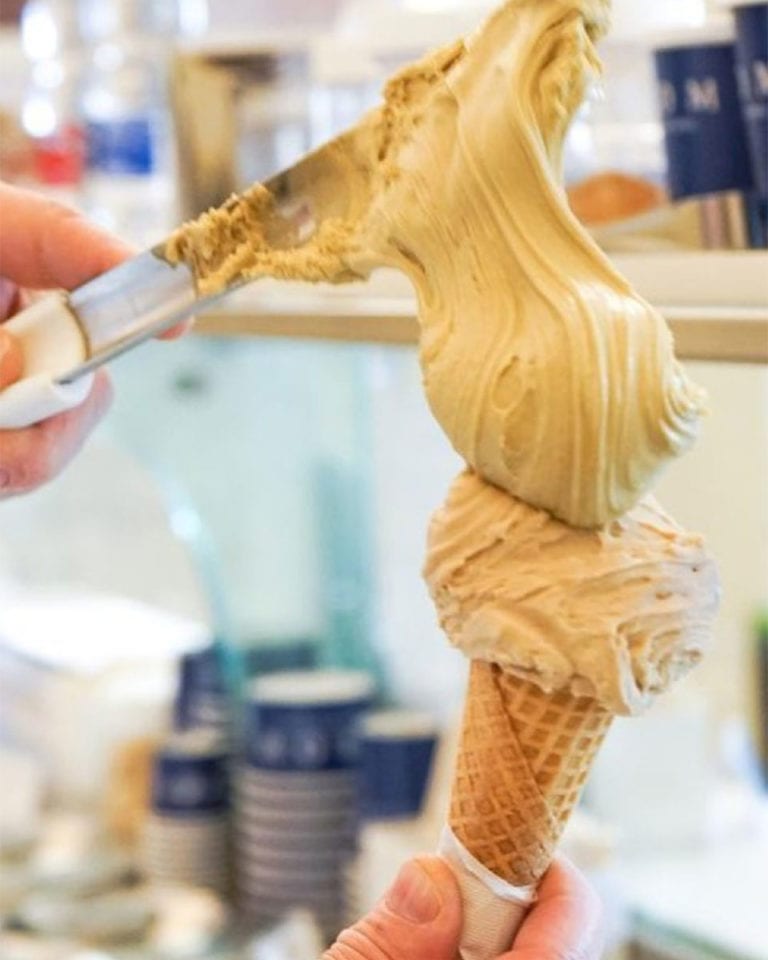 Live out your childhood fantasy of eating dessert for dinner by indulging in a three-course, all-dessert meal at the chic Chikalicious Dessert Bar (pictured), featuring an open kitchen where dessert chefs work and serve customers directly.
Grab a seat at the dessert bar counter and watch as chef/owner Chika and her team work their magic, artfully creating such sweet delights as a creamy Fromage Blanc Island Cheese Cake, a Warm Chocolate Tart with Pink Peppercorn Ice Cream and Red Wine Sauce, and a tangy Clementine Sorbet with Yogurt Panna Cotta and Cointreau Agar Agar Gelee. The prix fixe menu, which changes daily, features an amuse, choice of dessert, and petits fours for $14.
A wine pairing is available along with a selection of teas, coffee, dessert wines, port, and champagne. Inventive flavour combinations beautifully presented in a charming, intimate atmosphere make for an unforgettable experience.
ChikaLicious Dessert Bar
203 East 10th Street
New York, NY 10003
+1-212-995-9511
There's no better way to end a day of window shopping along glamorous Madison Avenue in Manhattan's Upper East Side than over tea and cake at Lady M Cake Boutique where exquisite cakes are displayed like Harry Winston jewelry inside a glass case next to towering vases of blooming amaryllis.
No expense should be spared here – sit at one of eight tiny café tables and tuck into a slice of pure, sweet indulgence showcased on Limoges china whilst sipping on a glass of bubbly. There is plenty to tempt and tantalise the tastebuds.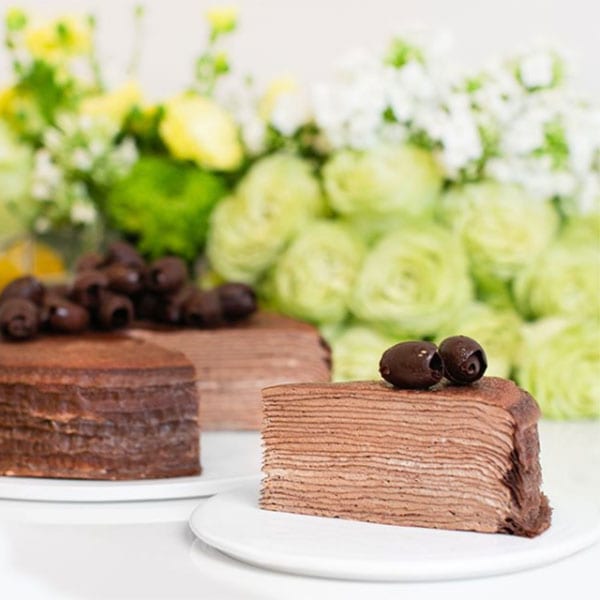 Showstoppers include the gâteau au chocolat – a chocoholic's dream come true; the mille crêpe cake – subtly sweet and airy whipped cream nestled between layers of succulent crepes; and the gâteau aux marrons – alternating layers of soft and spongy almond cake and chestnut-infused cream topped with crunchy walnuts.
Lady M Cake Boutique
41 East 78th Street (Between Madison Avenue and Park Avenue)
New York, NY 10075
+1-212-452-2222
Crack pie, blueberry milk cookie, and fruity cereal milk are just a few of the unusual offerings at Momofuku Milk Bar, the latest addition to the famed David Chang Momofuku empire. The menu is unabashedly playful, even tongue-in-cheek.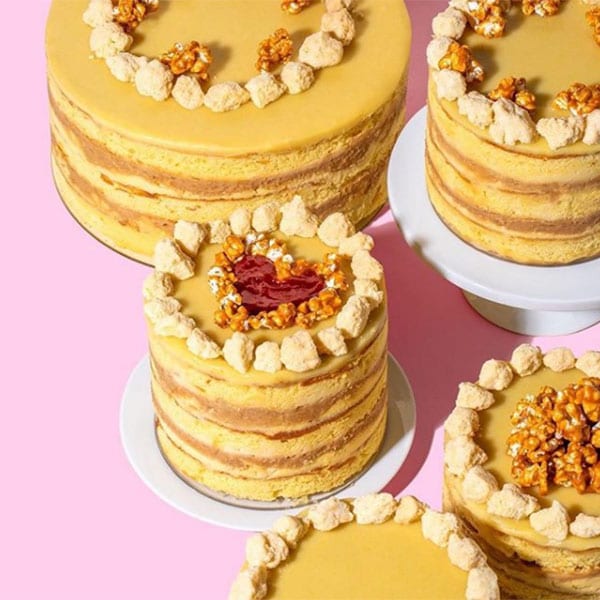 Take, for example, the compost cookie, a sweet and salty concoction made with pretzels, potato chips, coffee, oats, butterscotch, and chocolate chips – a mischievous nod to the American snack tradition. There's also the candy bar pie featuring a pie crust virtually exploding with the flavours of caramel, chocolate, peanut butter nougat and peanut brittle.
Most famous, however, is the soft serve ice cream; in particular, the cereal milk flavour, a cold and creamy version of the milk found in a bowl of breakfast cereal. The no-frills atmosphere is overshadowed by the unique and memorable desserts… and rightfully so.
Momofuku Milk Bar East Village
207 2nd Avenue
New York, NY 10003
+1-212-254-3500
Momofuku Milk Bar Midtown
15 W 56th Street
New York, NY 10019
+1-212-974-5656
Savour the world-renowned food of famed Michelin star chef Thomas Keller without having to try your luck at securing a coveted table at Per Se (New York, NY) and The French Laundry (Napa, CA) by heading to the Time Warner Center in Columbus Circle.
There you will find Bouchon Bakery, a restaurant with a bakery next door offering French bistro fare along with artisan breads and pastries rivaling even those found on the street corners of Paris.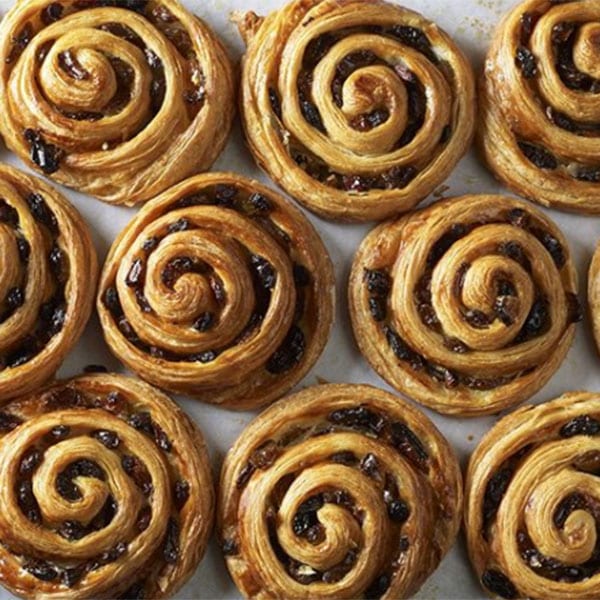 For dessert, there are French classics such as pretty lemon and chocolate tarts sitting alongside choux pastry concoctions, flaky croissants, and fluffy macarons, as well as some American classics including pecan sticky buns and sweet, crumbed coffee cakes. Be sure not to miss the Nutter Butter cookie, a reinterpreted version of the American variety featuring two crisp yet chewy peanut butter cookies lavishly filled with the creamiest of fillings, and also the chocolate bouchon, a rich, dark-chocolate, cork-shaped brownie named after the French word for cork or stopper.
It's no surprise that impeccable taste and presentation is the name of the game here… that is to be expected when Thomas Keller is the mastermind behind it all.
Bouchon Bakery
10 Columbus Circle
New York, NY 10019-1158
+1-212-823-9364
The streets of Italy are bursting with gelato shops tempting both locals and tourists alike with the promise of luscious, velvety gelato and sorbets that taste of summer. Grom is no exception. A rapidly expanding chain in Italy that has Italians queuing up in cities such as Milan and Florence, Grom is as popular in New York. What makes Grom so famous is its painstaking attention to quality.
The glorious strawberry sorbet is made only with San Bernardo mineral water from Piedmont and the Ribera strawberry. Other ingredients such as the Sfusato lemon from Amalfi, the Tonda Gentile hazelnut from the Langue, and the Bronte pistachio are sure to make even the most hard-to-impress gourmand swoon. There are as many as 20 flavours at Grom at any given time and, as expected, flavours change as different ingredients, in particular fruits, come into season.
Everything is made on site in the plant in Turin, Italy, flash frozen, then shipped off to each individual shop where it is thawed, whipped and frozen again with ingredients such as raisins or chocolate added just before serving. This process ensures complete quality control – and it shows. Expect to pay steep prices ($5 or more per serving) and let the flavours transport you to Italy.
Grom
2165 Broadway (between 76th Street & 77th Street)
New York, NY 10024
+1-646-290-7233
Grom
233, Bleecker Street (and Carmine)
New York, NY 10022
+1-212-206-1738
Subscribe to our magazine
Food lovers, treat yourself this Christmas... Enjoy 12 months of magazines for £29.99 – just £2.50 an issue.
Subscribe
Unleash your inner chef
Looking for inspiration? Receive the latest recipes with our newsletter