HungryBecs in New York: part 2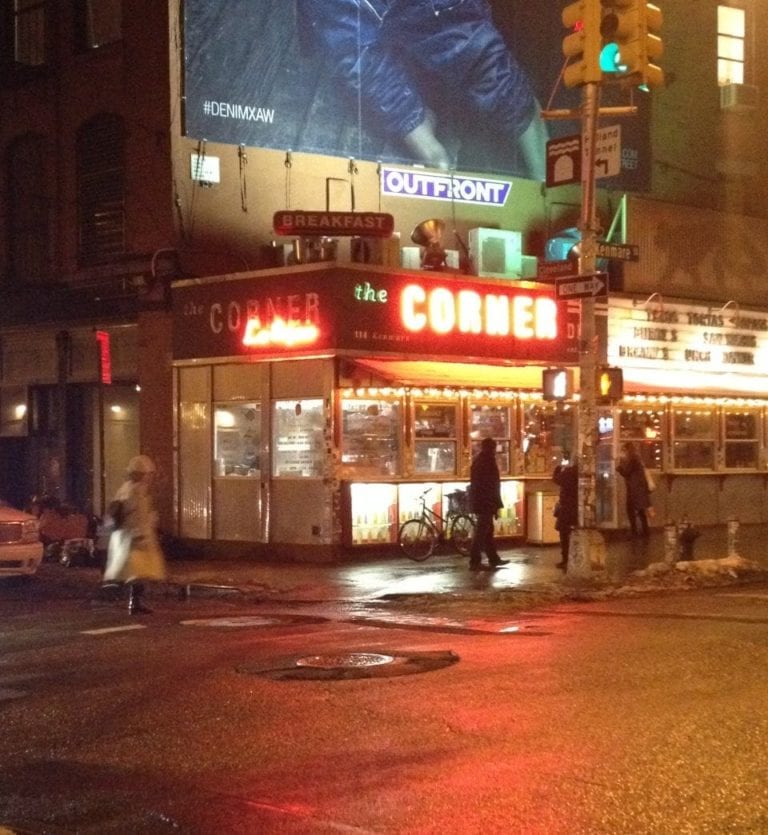 And I thought I couldn't eat as much in the second week as I did in part 1. Little did I know.
Temperatures in Manhattan are finally rising. It went from -16ºC to -4ºC, so now it's positively balmy. Ok, so it's still really cold but definitely a lot more bearable. Not that the freezing breeze coming off The Hudson could ever stop me from going out to eat.
Let's go…
Happy Bones
Dangerously close to where I'm staying in New York. I fear I'll be frequenting Happy Bones for flat whites and pastries far too often.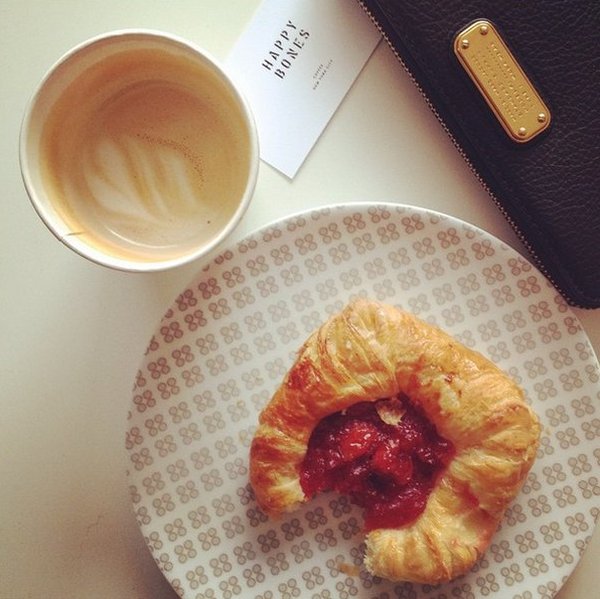 Jack's wife Freda
Brunch here is BIG news. It's done everywhere and it's done well. Jack's Wife Freda is one of the best places I've been to yet. I had the Mediterranean breakfast – poached eggs, chopped salad, labne, avocado and pitta bread with a side of house-cured duck bacon and a bottomless cup of drip coffee. Splendid.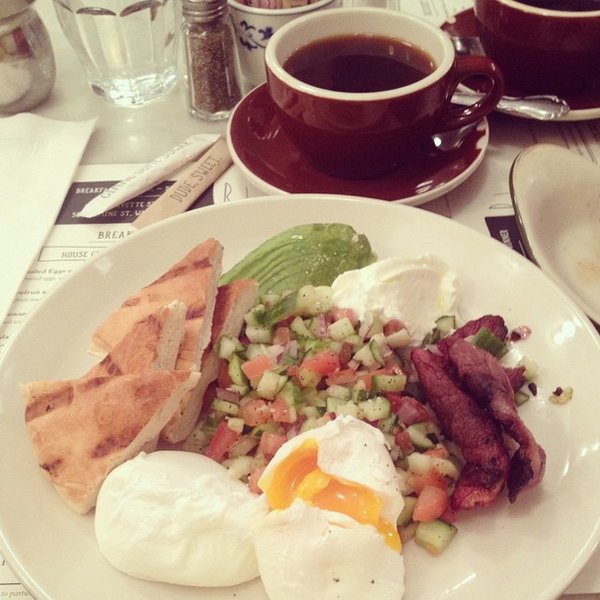 La Esquina
I found this great Mexican place in Soho. It has a café for sit down dinners, a taqueria (where we ate and watched the world go by) and an underground speakeasy brasserie – accessible only through a STAFF ONLY door. In the cantina we ate mushroom quesadillas, fish tacos, black beans and an avocado salad. Some of the best fast-food I've eaten.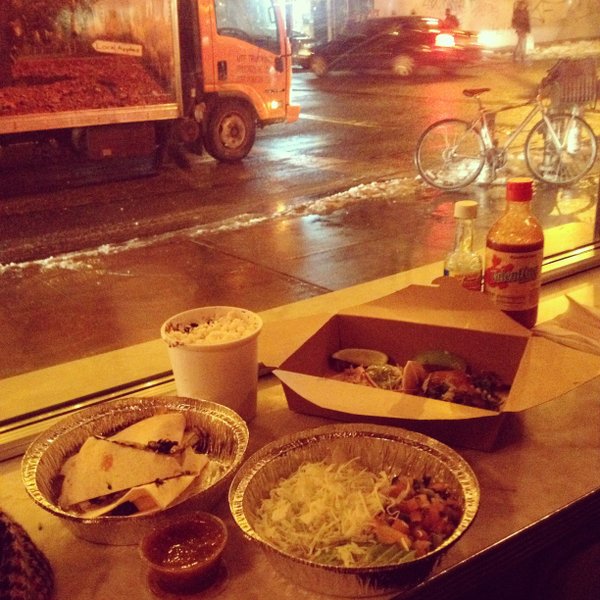 Ken & Cook
It was still New York Restaurant Week when we visited Ken & Cook for lunch. The deal: three courses for $25 (about £16). We had a great squid salad to start and an average tiramisu for dessert but the main course was sublime. Big, fat, fresh prawns in a buttery spinach sauce with freshly-made thin and tender linguine, worth the £16 price tag alone.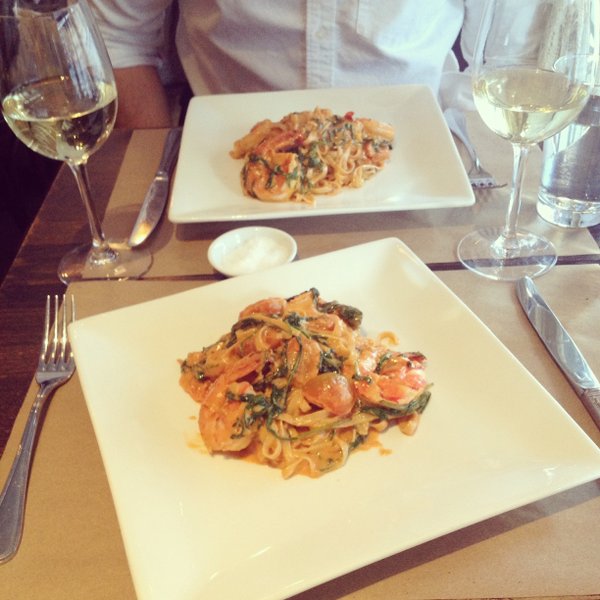 Skinny Dennis
A honky tonk and country bar in Williamsburg. While a live band sang Johnny Cash songs we guzzled terribly strong, yet really tasty, bourbon iced teas. Served in litre glasses for $9 a pop – the night was a hit, a hazy hit.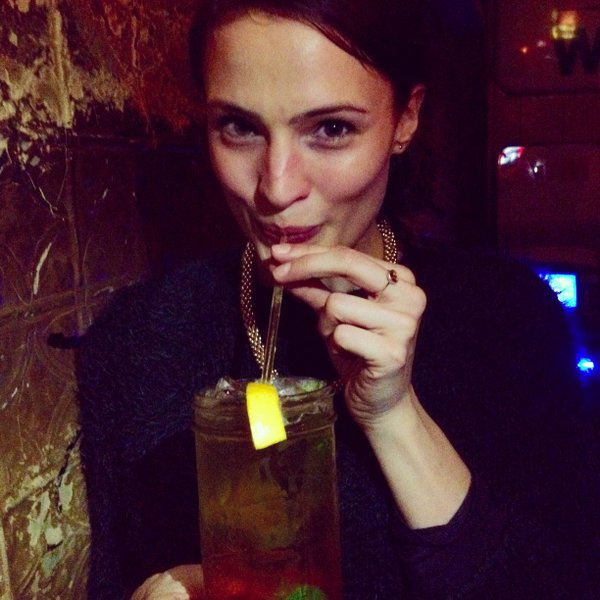 OTB
It was too dark in OTB to get a photo of the downright delicious pickle chips, spicy grilled wings, chilli cheese fries, picklebacks and old fashioned cocktails we tucked into. It was also after our visit to Skinny Dennis so my photography skills weren't up to scratch. I can tell you this though: the food was dirty and divine, the cocktails strong and service second to none.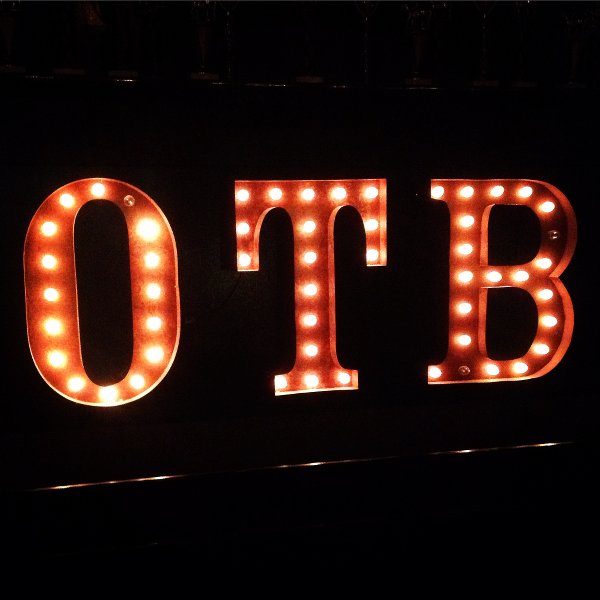 Banhi mi Saigon
NFT (a great guide book FYI) says that it's: "The best Vietnamese sandwiches. Ever." Until I've tried the real deal in Vietnam I'm yet to decide. Still, it was pretty good – toasted baguette, spicy pork, cucumber, mooli, carrot and coriander. Polished off in minutes.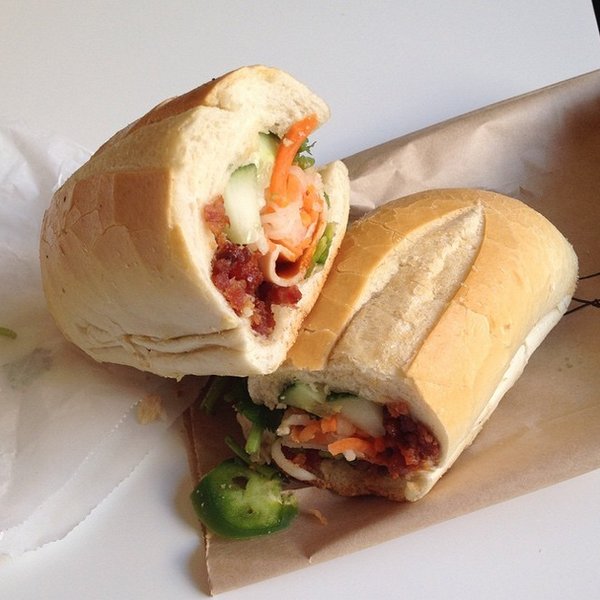 Red Farm
You'd think that a restaurant that serves Pac Man-inspired food would be all style over substance but these ghost dim sum, made with lobster, blue crab and bamboo shoots, were tiny morsels of incredible. Even the tempura sweet potato Pac Man with a blueberry eye was tasty. And it's not just this dish, chef Joe Ng is well-known for his dim sum artistry, go see for yourself – the restaurant on the Upper West Side is a must-visit.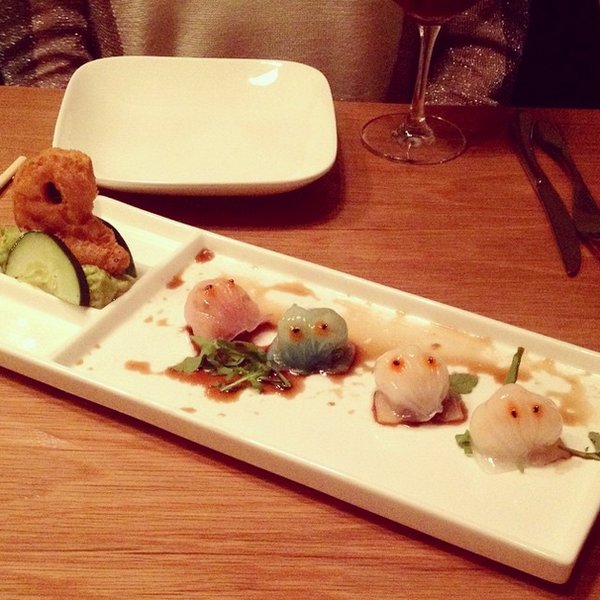 Dinner at home
Because sometimes all I want to do is stay in and spend time in our teeny-tiny kitchen. I made a chicken pilaf with mint yogurt and ruddy lovely it was too.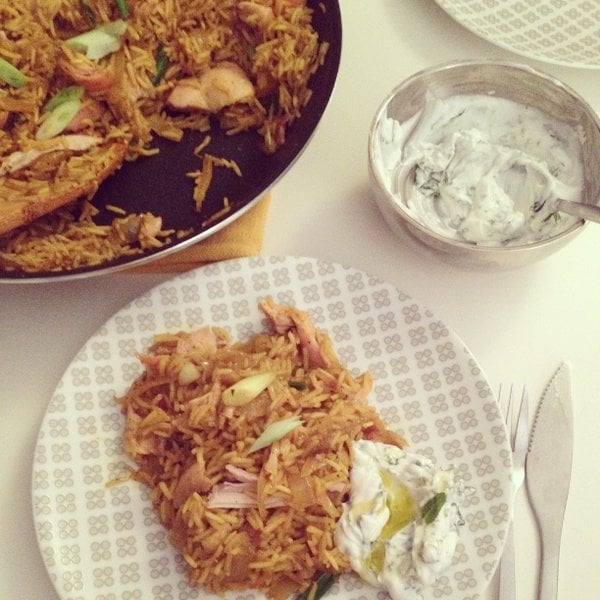 See you again next week and, like everyone says to each other here, stay warm!
Subscribe to our magazine
Subscribe to delicious. magazine for HALF PRICE
Subscribe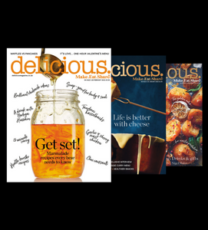 Join our newsletter
Packed with menu ideas, recipes, latest competitions and more...