11 weird and wonderful Easter eggs for 2022
Easter time is almost here and when it comes to the most exciting bit (chocolate eggs), the word on the street is that ordinary is out and obscure is most certainly in.
From beautifully decorated shells and oat milk varieties to a box of marzipan eggs, if you're on the lookout for something a little different this year, then check out our weird and wonderful shortlist for 2022.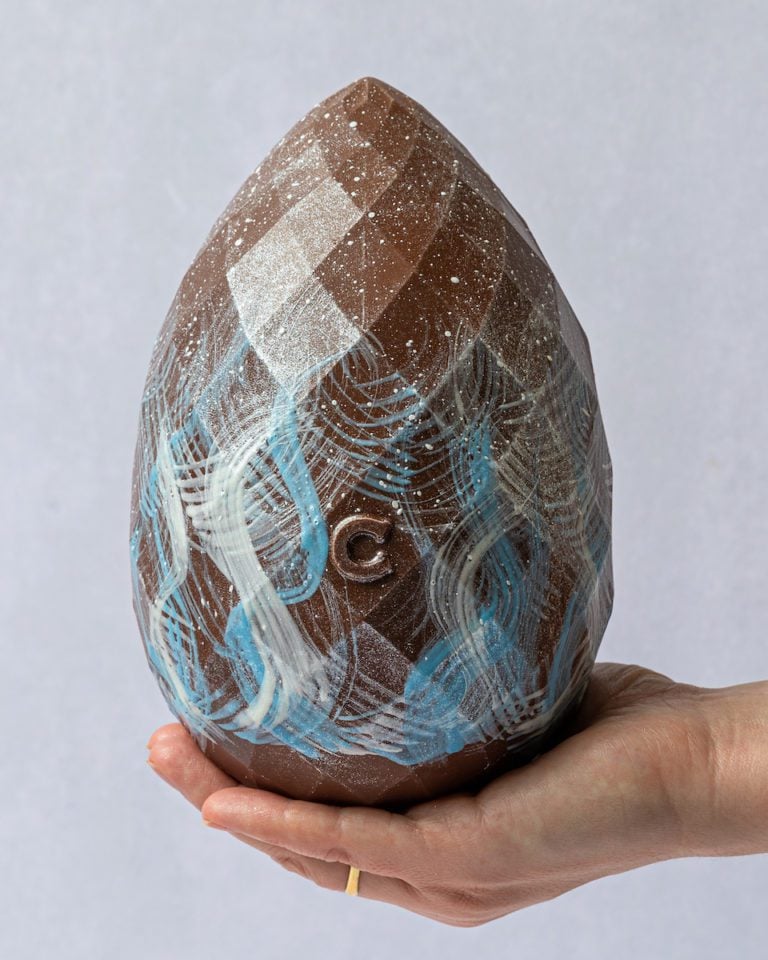 If you're looking for something different to the usual egg, we love this dinky chocolate octopus as an option for kids. The milk chocolate flavour is just the right level of sweet, texture is creamy, and the design will have the recipient smiling. Available from Ocado £5, 135g.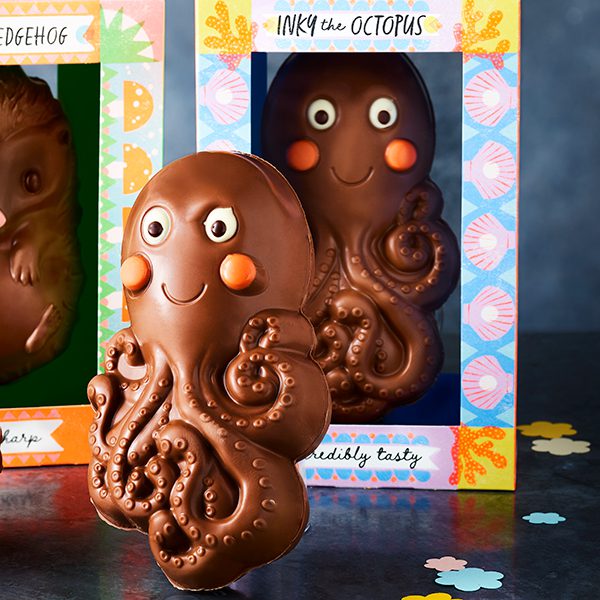 Malteser's White Chocolate Egg
Maltesers' popular truffles (gratifyingly crunchy with honeycomb) were given a white chocolate makeover last year. Here, they're paired with a milky white egg and the results are sensational. Available from Tesco (£10).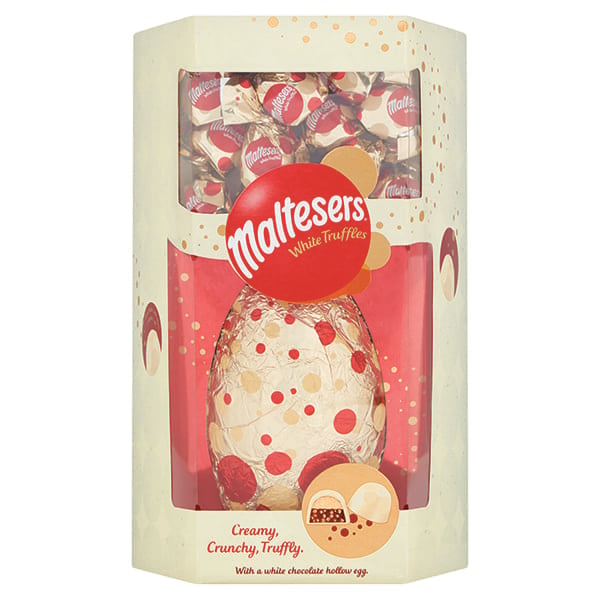 Tony's Great Big Chocolate Eggs, £4.49/155g
The uneven division of flavours (including caramel sea salt and pretzel toffee) in this carton of solid mini eggs reflects Tony Chocoloney's aim to end inequality in the industry – plus the eggs taste fantastic.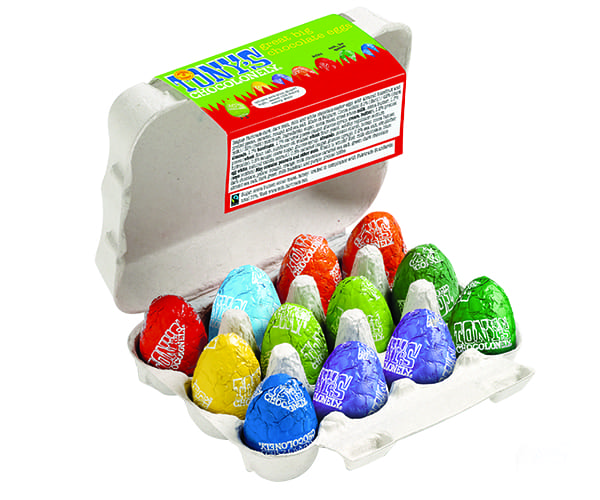 Daylesford Gardener's Egg, £30/300g
A handsome milk chocolate egg to appeal to the wannabe (or actual) escape-to-the-country type. Includes borage, blue cornflower and calendar seeds to ensure a blooming summer. Available from Daylesford (£30).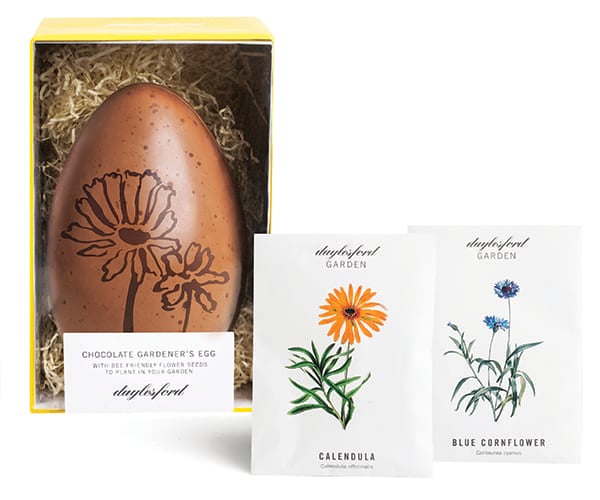 Pump Street Chocolate Chickens
We challenge you to find us a sweeter Easter treat than these single origin chocolate chickens from bean-to-bar producer Pump Street. The chickens are available in 3 options: the Madagascar Milk chicken comes in at 58%, with our favourite, the fruity-as-anything Jamaica dark chocolate chicken being 75% cocoa. Then there's an option for our dairy-free and vegan friends: the oat milk chicken which brings a densly fudgy bite and notes of dulce de leche and nuts. Available from Pump Street (£6.95 for 35g).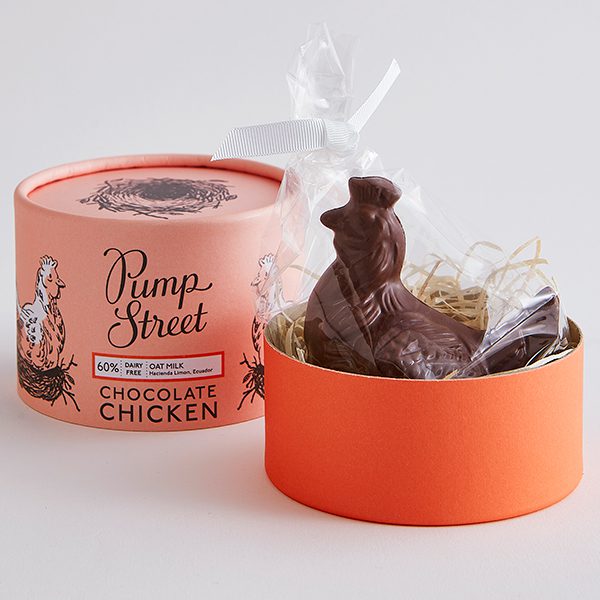 Pierre Marcolini The Surprising Egg box
Pierre Marcolini's range of pralines for Easter, showcasing the unique flavours of sesame, pistachio, almonds and pecans. The taste is 'out of this world' according to our tester. The price isn't cheap, but the elevated finish helps in swallowing it. If you really want to push the boat out – the brand's mascot Bird Bunny is entirely hand carved in their workshop from Milk Chocolate, and is accompanied by its two gourmet drawers: Creativ'Eggs and a box of 30 animal creations – but this set is not cheap at £139, and is only available for London collection. Available from Pierre Marcolini, from £14.90.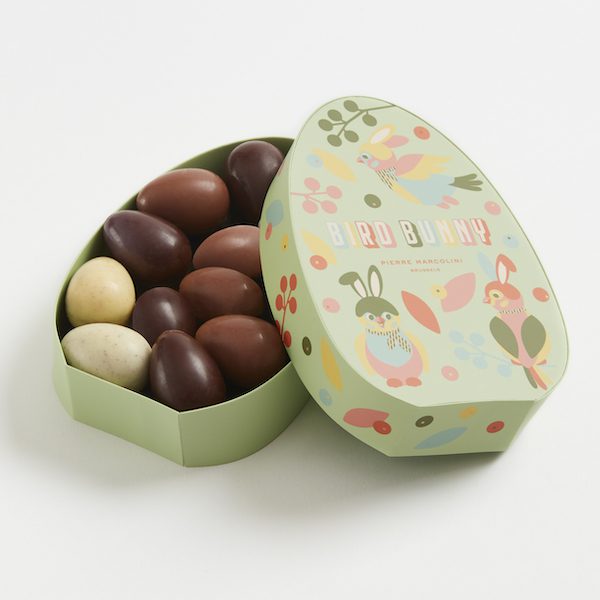 Lakrids Easter Egg – Crispy Caramel Chocolate Coated Liquorice
These charcoal black beauties are most certainly not your every day Easter eggs. Small balls of liquorice are enrobed in salted dulce de leche caramel chocolate, encased in a crisp sugar shell and finished with a dusting of edible silver. Even if you're not a liquorice-lover, these chocolates are so we think you'll find it hard to stop eating them. Available from Lakrids (£27).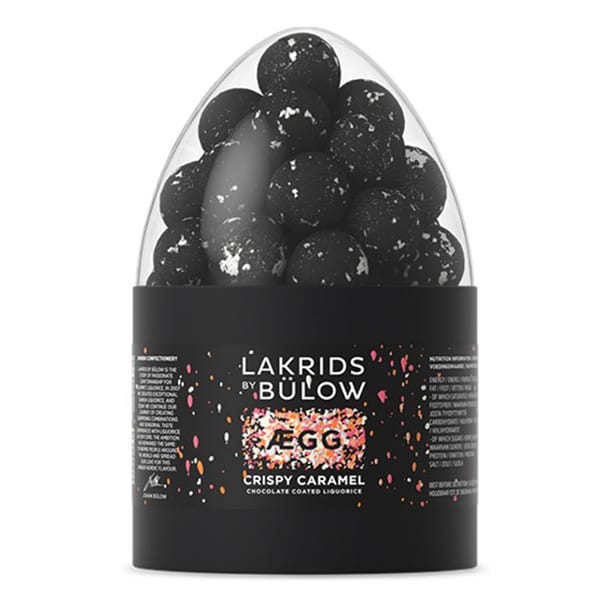 Mmmm-worthy milk or dark chocolate eggs, hand-made in seaside Dorset with chocolate impeccably sourced from South America, finished with a fetching cocoa-butter paint job. Plus, crack one open and you'll find the inside studded with chocolate starfish and turtles (5% from each sale goes to the Ocean Giants Programme supporting marine conservation). All-paper packaging too. Available from Chococo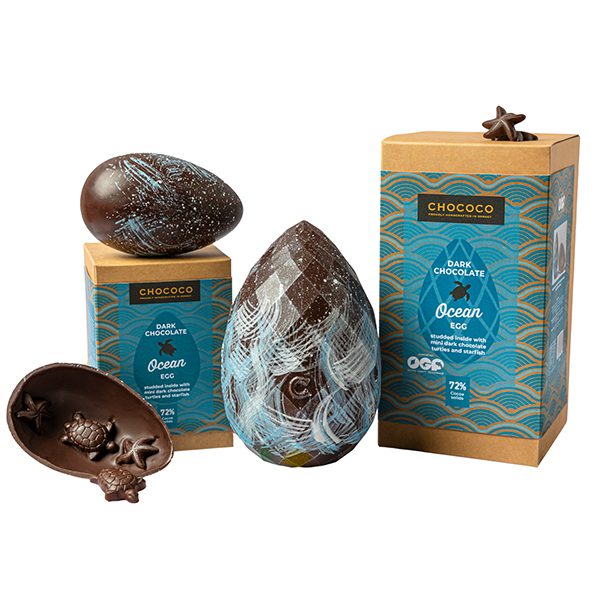 Niedregger marzipan Nostalgic Egg
The marzipan-connoisseurs at Niedregger are on a mission to prove that this nutty confectionery isn't just for Christmas. Always one to deliver truly stunning gift-able products, their Easter offering this year is certainly no exception. We love this perfectly-formed 'Nostalgic Egg': a compact and beautifully decorated egg-shaped box filled with marzipan praline 'sweets'. Once you've gobbled its contents, keep, fill and showcase the box in your home – it would make a pretty (and useful!) ornament in a bedroom or living room. Available from Niedregger (from £7.99).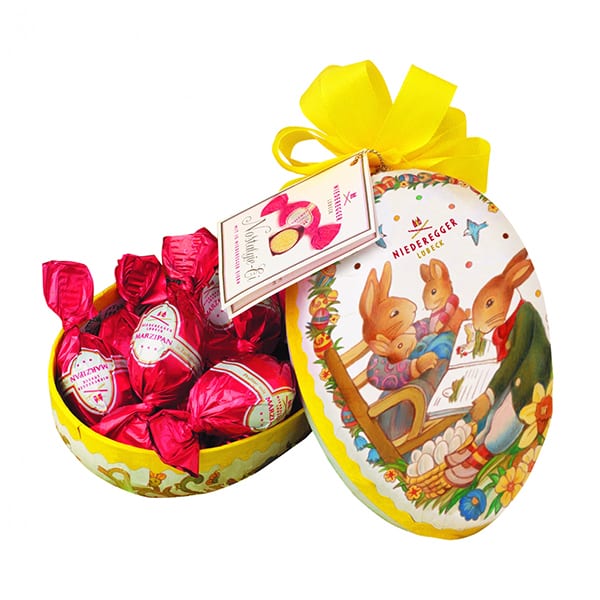 Strazzanti Sicilian Pistachio Mini Easter Eggs
Break through the dark shell of these morsels and experience a wave of luscious, light-roasted Sicilian pistachio cream: a real eyes-closed moment. Sisters Emilia, Sofia and Nina were inspired by their heritage to launch namesake brand Strazzanti and collaborate directly with Sicilian producers. Shaped as eggs for Easter, but the truffles are available year-round – hurrah! Available from Strazzanti, £18 for 300g.
The Chocolate Libertine Marigold Egg
This burst of sunshine is hand-painted using coloured cocoa butter by artisans in Buckinghamshire. The outer shell is white chocolate and there's a milk choc layer within (like a posh Kinder egg). Available from The Chocolate Libertine (£29.95).
And once you're full to the brim on chocolate, take a gander at our Easter recipe collection.
Subscribe to our magazine
Food lovers, treat yourself this Christmas... Enjoy 12 months of magazines for £29.99 – just £2.50 an issue.
Subscribe
Unleash your inner chef
Looking for inspiration? Receive the latest recipes with our newsletter