36 hours in Paris with Eurostar
Is 36 hours really enough time to properly experience Paris – the city, the culture and the food? Yes. Thanks to Interludes by Eurostar it couldn't be easier. These bespoke packages take place over a weekend (Saturday morning to Sunday evening) and offer an excellent range of gastronomic experiences and more.
Just picture a trip to Paris where your train tickets, breakfast, hotel, dinner and a cultural activity are all organised for you and you don't have to think about a thing.
If you're inspired to try it, the next Parisian Interlude is in November and here's what it could involve…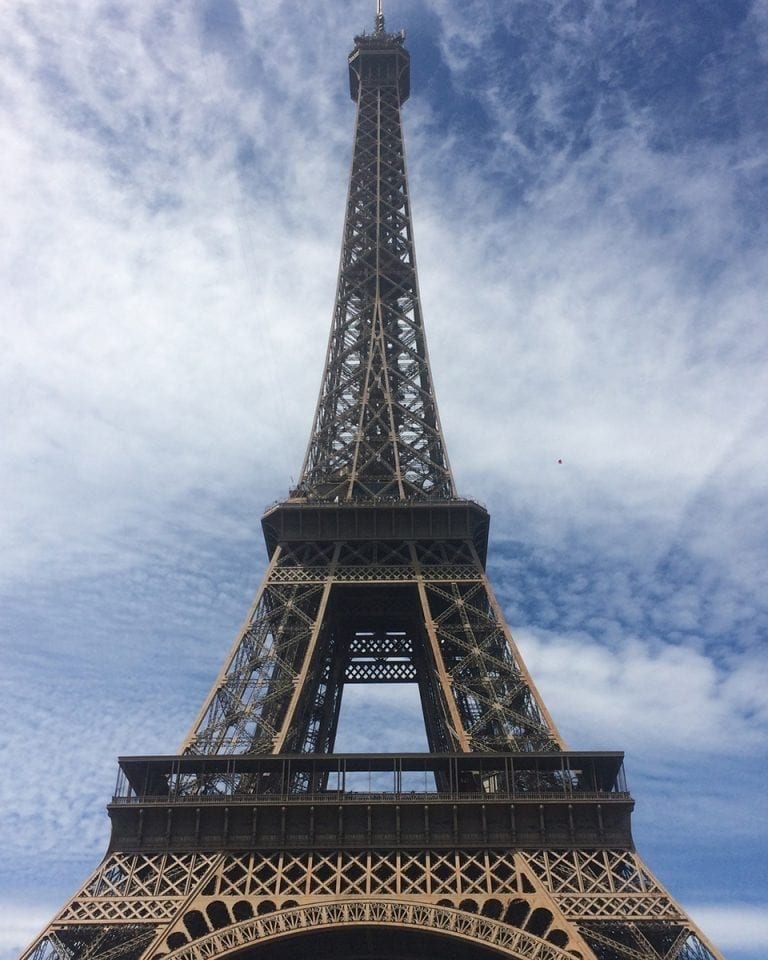 We arrived at St Pancras International at 8am. After cruising through security, we headed to the business lounge for that much-needed caffeine hit and an assortment of mini pastries. It took all of my self-control not to over-indulge as I knew breakfast would be offered onboard too.
On the train was where it got really exciting, and not because they were comfortable. Waiting on each seat was a travel wallet, containing our personalised itinerary for the rest of the weekend. Inside we found information on our hotel, where we would be going for an intimate dinner, and who would be cooking, the museum we had a priority pass for, and a lovely little city guide.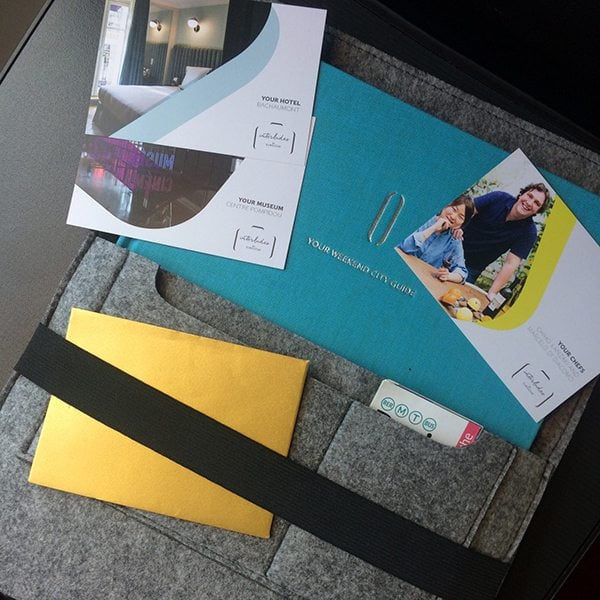 Shortly after the train departed it was time for breakfast. A bespoke menu was prepared by four top chefs – a unique collaboration between Mokonuts in Paris and London-based Honey & Co. Trays were placed in front of us with a selection of dishes: za'tar-topped labneh, broad bean hummus and roasted marinated peppers with pita and manouche for dipping. To satisfy a sweet tooth there was saffron and lemon cream with rose scented raspberries which I topped with the Ashura cereal (a traditional Turkish dessert). I could have eaten a tub of the hummus followed by another equally-as-large tub of that citrussy, sweet and delightfully smooth lemon cream.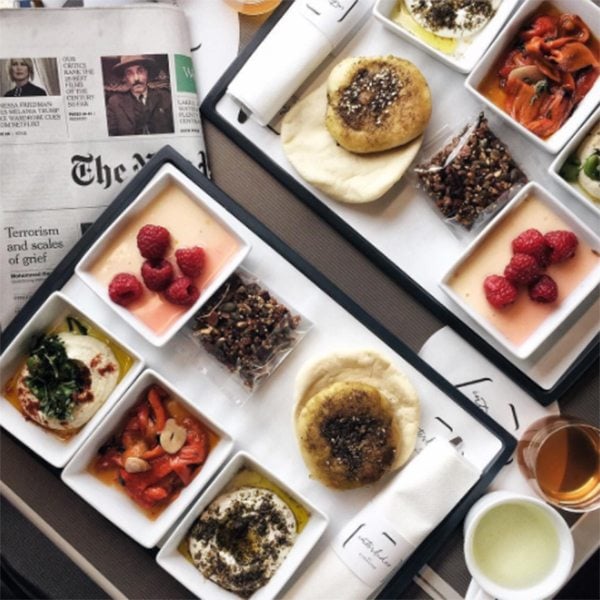 What seemed like moments later, we arrived in Paris. Excitement rippled through the carriage as everyone worked out how to get to their hotel. Lucky for us, Hotel Bachaumont was just a short journey on the Metro from the Gare du Nord.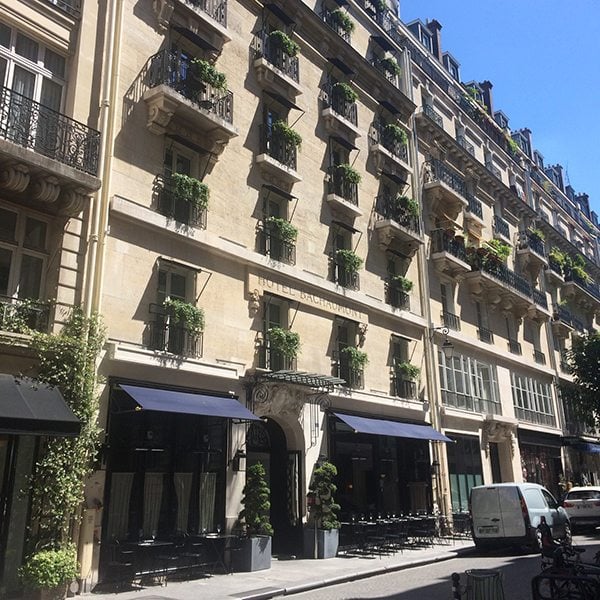 The room was simple, classy and elegant all at the same time. A cloud-like queen-size bed took up the majority of the room. French doors opened out to look down onto the hotel's courtyard. Another set of double doors opened into a bright, spacious bathroom – all white with silver fittings and completely dreamy.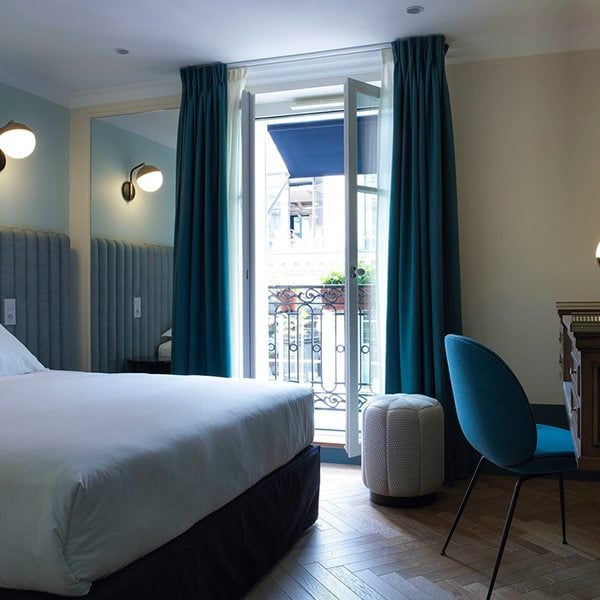 The afternoon consisted of a quick tourist trip to the Louvre to get the obligatory photo and then onwards to a road-side cafe for a carafe of ice-cold rosé. After a quick outfit change and a jazzy G&T at the hotel's Night Flight bar, we headed off for dinner. A few Metro changes later and we found ourselves in an outer suburb of Paris.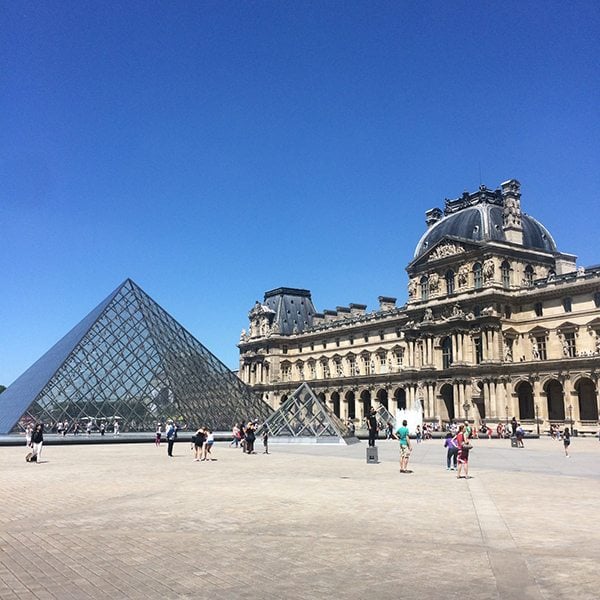 We were greeted by Paz Levinson, an Argentinian sommelier, who led us into a modern, open-plan apartment. The apartment belonged to the manager of Marcelo Di Giacomo and Chiho Kanzaki – our chefs for the evening. We exchanged names with the other guests and kicked off a night of feasting with cherry beer, then oysters with raspberries and a vintage elderflower vinegar. Sweet, metallic and creamy – I've never had oysters like that before, and I'm not sure that I can go back to having them any other way.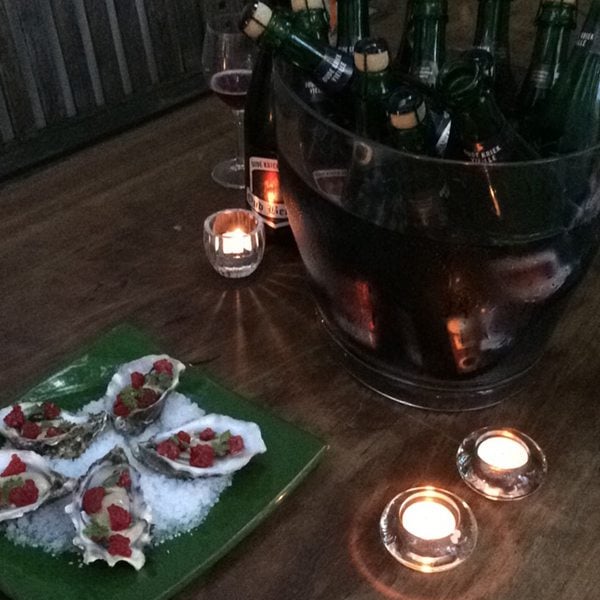 Another glass of cherry beer and we were presented with a second amuse bouche – crab, carrot and celeriac cream in gorgeous mis-matched bowls.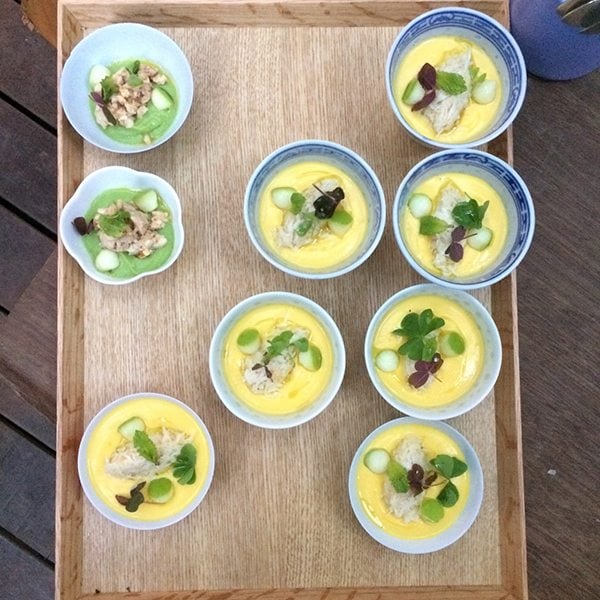 Then it was time to sit down and enjoy an entrée of fish carpaccio with cherries, cucumber and coriander flowers. It was delicate with hints of sour sweetness from the cherries and a light freshness from the cucumber.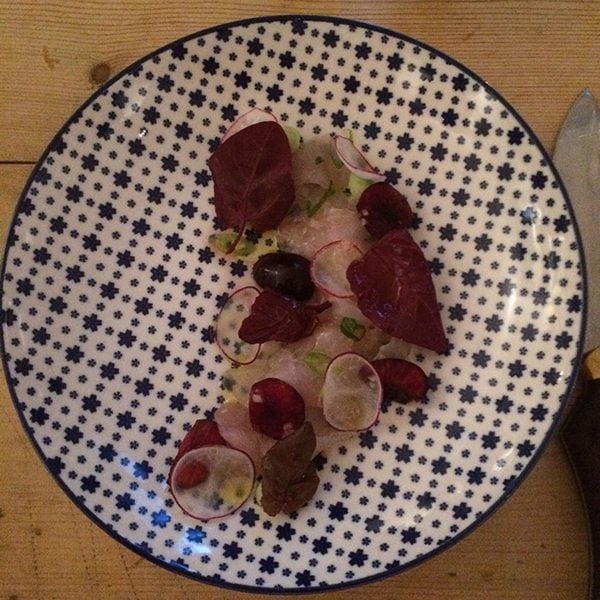 Delicate transitioned into hearty as we were presented with sweetbreads, corn chimichurri and a gorgeous, vibrant aligre market salad. It was my first time delving into the realms of sweetbreads and I have to admit, once you get over the fact that you're eating a creature's glands, it was pretty enjoyable.
The real star of the show was the Argentina barbecue. Three different prime cuts, perfectly cooked, juicy and full of flavour. My first, second and third servings were eaten alongside seasonal potatoes and radishes.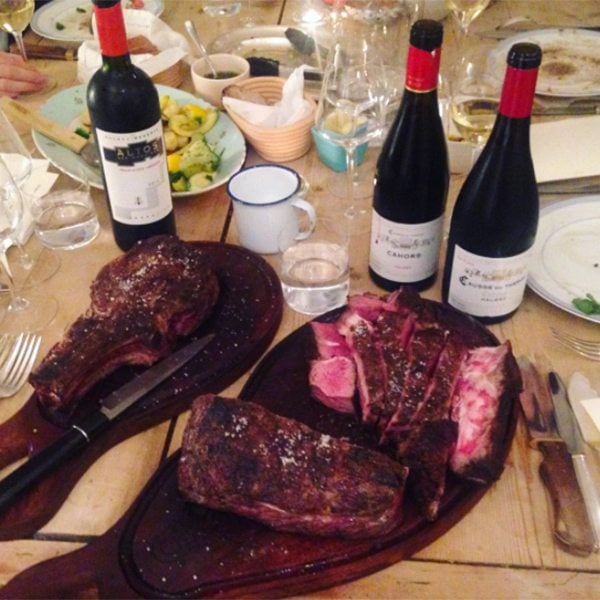 Despite the amount of food I had so far worked my way through, I managed to make an impressive dent in the cheeseboard that followed. The French goat's cheese was so creamy it made my mouth cramp up in joy. When I spread it on fresh bread and drizzled it with honey I'm sure I was momentarily transported to a cheese-filled heaven.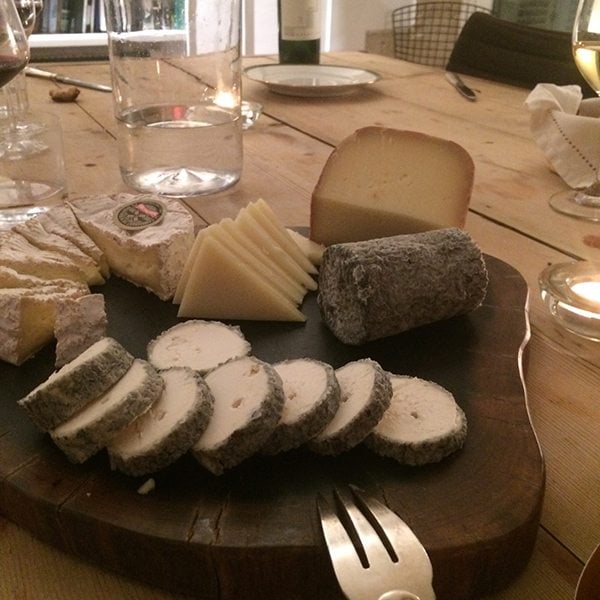 Just when I began to question how I could possibly eat more, out came a dessert of sake crème fraîche, crushed meringue and fresh raspberries. I somehow made room for it, and several more glasses of wine.
Each and every course was faultless. The wine pairings were spot on, every plate was left empty and every guest left smiling and full. It was such a lovely experience to have dinner inside someone's home in Paris – much better than a randomly-chosen, impersonal restaurant.
We awoke the next morning, in our cloud-like bed, not feeling fresh as a daisy but still content from the night before's feast. Once the fullness in our stomachs subsided we wandered downstairs to one of the best buffet breakfast I've had. I'm talking an abundance of fresh fruit including a tropical delight of fresh passion fruit. The highlight, for me, was the selection of mini pastries, cakes and bakes – perfect for grazing and returning frequently to gorge some more.
After checking out we spent a long, hot day taking part in tourist activities: Notre-Dame, Eiffel Tower and Centre Pompidou (the art gallery we were given tickets to) with the occasional pitstops for salted caramel ice cream, snails and fries to soak up the remaining wine sloshing around in our systems.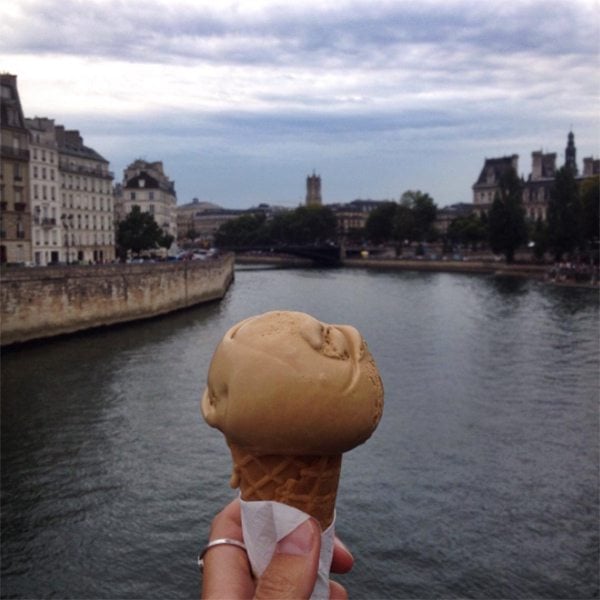 Just before we succumbed to exhaustion, we arrived back at Gare du Nord for check in and a nice cold G&T before jumping back on the Eurostar to good ol' London. It was a whirlwind 36 hours but I wouldn't do a thing differently.
Find our how you can win your very own Interludes by Eurostar experience here.
Subscribe to our magazine
Food lovers, treat yourself this Christmas... Enjoy 12 months of magazines for £29.99 – just £2.50 an issue.
Subscribe
Unleash your inner chef
Looking for inspiration? Receive the latest recipes with our newsletter