A weekend in Paris with Raymond Blanc… ooh la la
With elegant boulevards and beautiful parks, Paris has been called the city of love. I'm all for a bit of romance, but as the way to my heart is through my stomach, it's the capital's 40,000 or so restaurants that interest me.
On a recent trip, courtesy of Eurostar, I was ready to be wooed by the best cuisine the city could offer…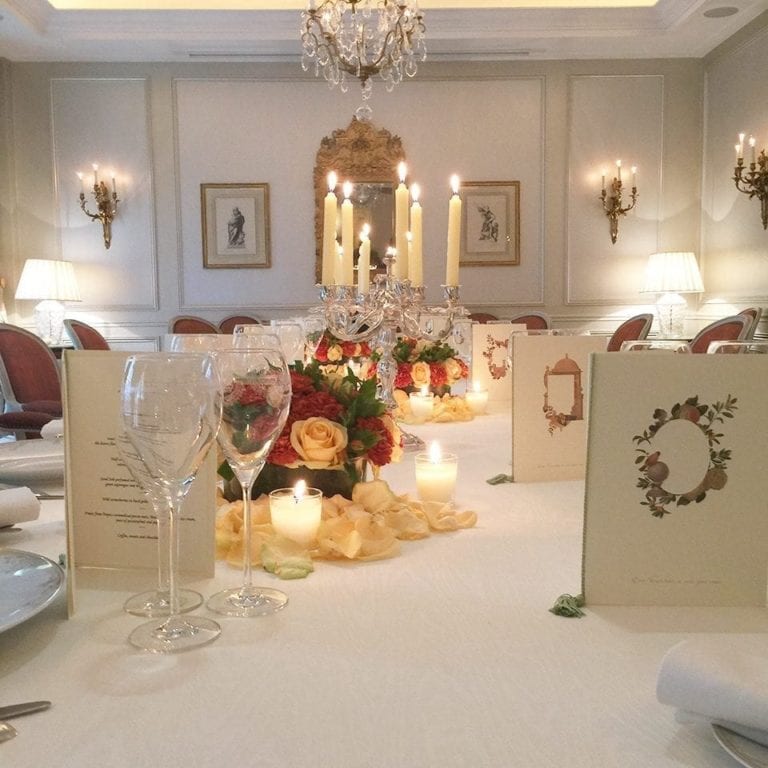 Even before I'd reached France, I noticed there's something special about the food. If you're lucky enough to travel in Eurostar's Business Premier (the fastest, most comfortable and fun way of getting there – travelling under the sea never gets boring), you're in for a special treat as Raymond Blanc is the Eurostar Culinary Director and has helped with the food. I'm not talking about adding croissant or two (not that there's anything wrong with a croissant or two…or three even), but the whole menu is inspired by Raymond's favourite style of cooking using locally sourced ingredients. And if it's good enough for Monsieur Blanc, then it's certainly good enough for me.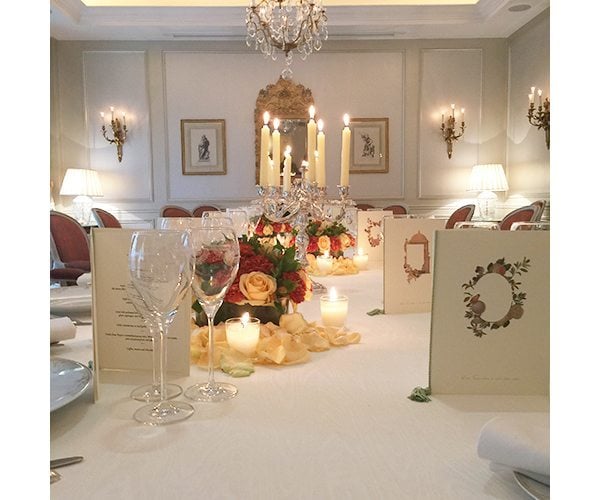 So how did Paris's restaurants fare? Was it love at first sight? Well, I'm used to eating a lot of good stuff – spending my days in the delicious. test kitchen sees to that – but for my short trip I was in for fullness on another level. I'm talking 10-Michelin-stars-in-three-days full. That's exactly 100 per cent more Michelin stars than I have experienced in a lifetime, in three days.
We started with lunch at no less than triple-Michelin starred Pierre Gagnaire where the star of the show was hunky piece of veal roasted on a bed of gently smoking aromatic herbs. It sounds a bit Heston Blumenthal, but tasted like a summer bonfire, in all the best ways.
There are few better people to sit next to at dinner in Paris than Raymond Blanc. He's always got something interesting to say. When I talk to chefs I love to know how they cook at home. Are they as serious there as they are in restaurants? On asking Raymond if he listens to music in the kitchen, he said that in the restaurant at Le Manoir "There is absolutely no music. We need to communicate". But when he's cooking for himself, there's always classical music playing. Very French indeed.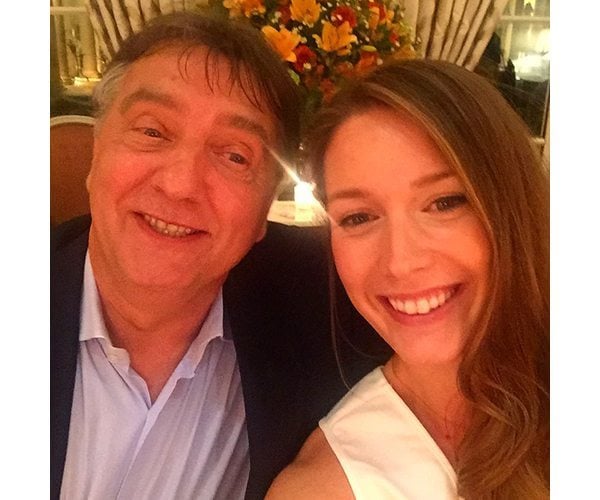 Me and my good pal Raymond
The other meal of the weekend that left me star-struck was another multiple Michelin-star event at Le Bristol Hotel's Epicure restaurant. I say event, because eating at a restaurant that has three stars takes an extraordinarily long time. There are canapés, amuse-bouches, an aperitif, a digestif and a what-if… I have another one of these. Fine dining can be a bit too serious sometimes, but Epicure, which is headed up by renowned French chef Eric Fréchon, managed to introduce just enough elements of playfulness. Everything was wonderful, but it was the dessert really tugged at my heart strings. It was a ball of vanilla ice cream covered in what can only be described as caramelized pecans in the form of cinnamon crunch cereal with a passion fruit sauce. Half fine dining technical precision, half children's breakfast delight.
But as much as I was star-struck by the food served in the grand restaurants, there's much more to this culinary city than fine dining – to really understand its cuisine, you also should visit the shops and markets where the Parisians buy their food. So in between the grand meals we visited some of Raymond's excellent suggestions (see below). Talking to people in the shops and seeing the care they take with even the simplest food is truly inspiring. At the end of my trip, after all I've seen (and eaten!) I have to say that Paris is a very easy city to fall in love with.
Maison Plisson
93 Boulevard Beaumarchais, 75003
Paris's answer to New York's Dean and and DeLuca and Whole Foods. Some of the most beautiful vegetables to be found, and a whole room filled with specialist chocolate.
Fromagerie Laurent Dubois
47 Ter Boulevard Saint-Germain, 75005
Laurent Dubois is a Meilleur Ouvrier de France, which is the highest accolade for a cheesemonger in France. If you're looking for cheese to take home, this is where you need to go. The comté is the best I've ever tasted.
Laurent Duchenne
2 Rue Wurtz, 75013
If you're looking for breads and pastries, you need to stop by Lauren Duchenne. He sells over 800 baguettes a day to Parisians – and they really know their bread. Look out for the brightly coloured éclairs and just about every flavour of macaron you could hope for.
Marché des Enfants Rouges
39 Rue de Bretagne, 75003
A small market filled with flowers, food to take home and have on the spot. It's best to beat the crowds by heading there just before or after lunch as it's a popular spot. Walk off lunch with a stroll around the nearby Marais district.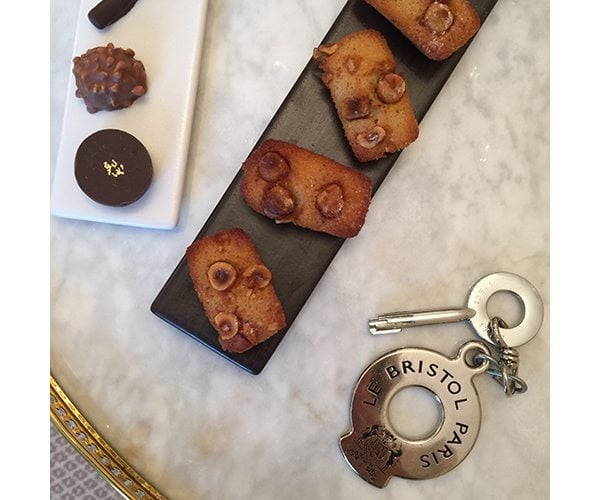 Where to stay: Le Bristol Hotel, part of the prestigious Oetker collection
112 Rue du Faubourg Saint-Honoré, 75008
If you're looking for luxury, you can't do better than Le Bristol. It's old school Paris with huge bouquets of flowers gracing the halls, and bathrooms you could get lost in. Not forgetting the triple Michelin-starred restaurant Epicure, which is also open for the most decadent breakfast you could imagine. Topped with a nautical-themed pool that overlooks Paris, the hotel is not cheap, but it's a special treat showing you the best of Parisian hospitality.
Subscribe to our magazine
Food lovers, treat yourself this Christmas... Enjoy 12 months of magazines for £29.99 – just £2.50 an issue.
Subscribe
Unleash your inner chef
Looking for inspiration? Receive the latest recipes with our newsletter