Discover the Paris food scene like a true Parisian
When visiting a new city it can be a struggle to find the spots that locals really swear by. Not the tourist traps with tacky photos of food printed on posters but the truly authentic restaurants and cafes.
The best food experiences aren't usually located on the main streets and it can be intimidating to seek them out or damn near impossible to find them even in, dare I say it, the age of TripAdvisor.
But food tours do exist, they are good and they're everywhere… you just need to know how to find them. I've been on food tours around the world including Budapest, Tokyo, Kyoto and Brussels. I've enjoyed them all very much, so when I was invited to attend Secret Food Tours' Paris excursion I couldn't resist…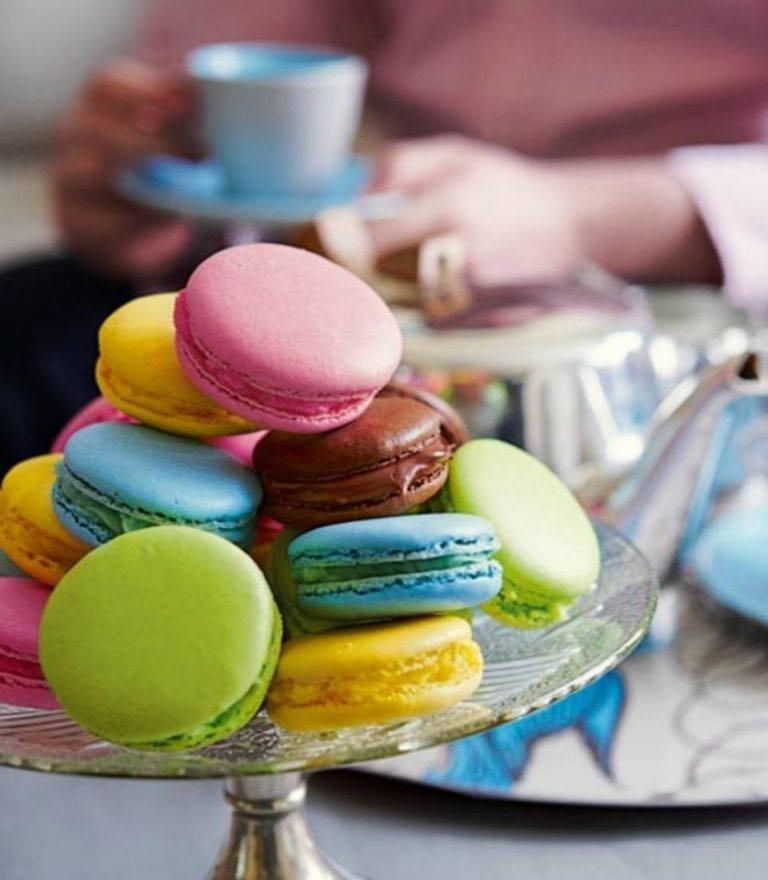 The tour goes something like this: Go to Paris, meet P.J. then feast like a queen. P.J. is the Frenchest (it may not be a word, but it is the only one to do him justice) guy that's ever existed and he was our tour guide. Did I mention P.J. stands for Pierre Jean? Of course it does.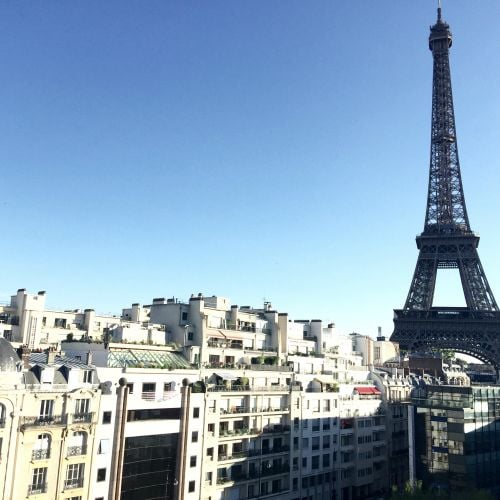 More than a guide, P.J. was a pal, a confidant, an encyclopaedia, a cheesemonger and a sommelier. I guess what I'm trying to say is he's multi-talented and makes lovely company.
The tour encompassed more than just food. It was a tour through the Parisian psyche. P.J. explained trends in food culture with anecdotes like, 'if you drink champagne alone it's like cheering yourself in the mirror,' he also explained how Parisians are all about organic wine these days and that the the young people are increasingly concerned about where their food comes from.
Here's a little bit about the tour's journey through Paris, but keep in mind it is a secret food tour so I had to leave some parts out.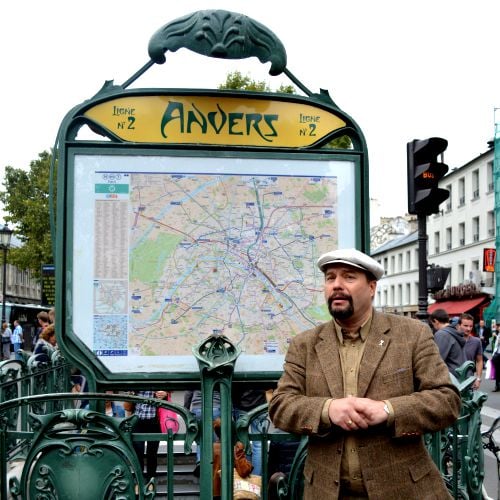 Above is P.J. in the Montmartre area of Paris where the tour took place – he is explaining the history of the neighbourhood and how the funky and artistic the area came to be.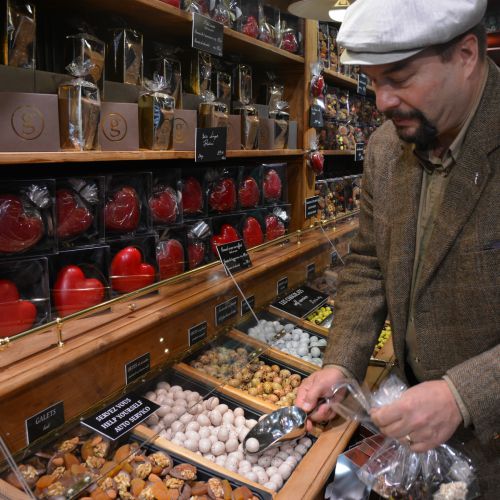 After a brief history we moved on to the super important stuff — chocolate. The tour's first official stop was
Larnicol
, a chocolate shop in Montmartre, where we tasted a boule à jojo  and a salted caramel mini egg. Both were wonderful and even better, might I add, eaten in front of the Sacré-Coeur whilst P.J. enchanted us with a history of the iconic church.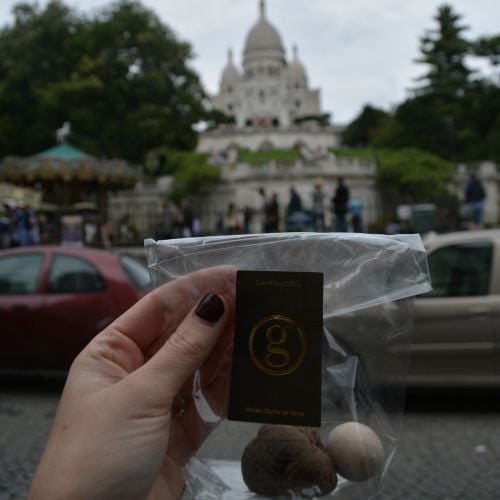 Just when I began to wonder 'when are the macarons going to happen?' Boom! The tour moved on to a very cool, modern macaron shop,
Christophe Roussel
, that features innovative and seasonal flavours. I enjoyed a lavender and apricot-flavoured macaron and it was a perfect example of an unusual flavour combination working really well together. While munching away on these sweet little disks of heaven P.J. gave the crowd an overview of the macaron and the techniques used to make them. He didn't miss a beat.
Next stop: an old boulangerie to pick up some bread. We, very suspiciously, didn't try any of said bread, but we did learn that if a shop calls itself a boulangerie it must make its bread on the premises. Then we made our way to a butcher shop where we received a run through of popular French meats and tried a selection of sausages, påté and pork belly.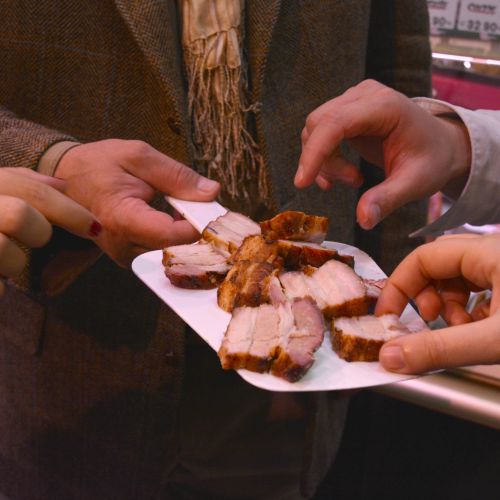 We rounded off our shop visits with a trip to a second chocolate shop (can't complain) as well as a fromagerie.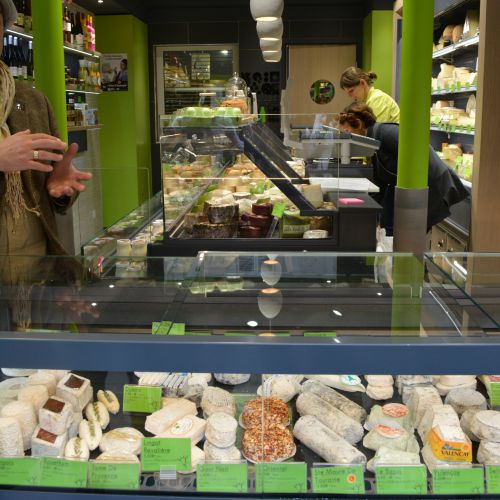 The tour group was then whisked away to a secret location to indulge in all the bread, cheese and wine that was purchased along the way. This part of the tour was a journey to discover some of France's best (and stinkiest) cheeses, an opportunity to drink wine from the country's vineyards without leaving Paris and a chance to eat even more sausages. P.J. gave a lesson in wine tasting and he made it very clear that Bordeaux was a no-go and we should all go to the Rhone valley instead. He also told us a romantic tale of how Roquefort cheese was invented — all the while we continued to enjoy lots of French delicacies.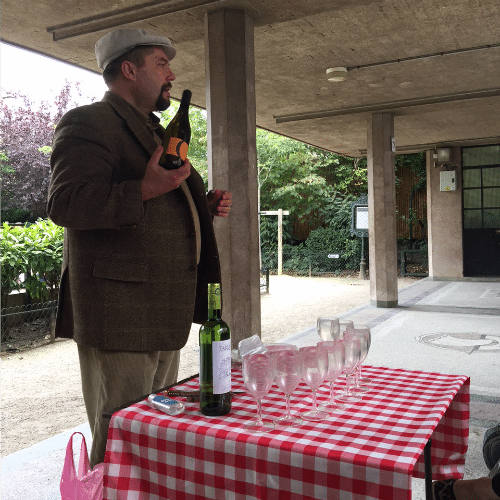 For me, food tours give a unique perspective on a city and, maybe I'm biased, but I think tasting as much as a city has to offer is the best way to get to know it. Food reveals a lot about a place — from ingredients to techniques used to create their signature cuisine. It's all very honest and at the end of the day it's the type of history that permeates centuries. While trends in fashion, language and industry change, the classic dishes of a culture are everlasting and part of age old tradition. It's like taking a bite out of 200 years ago.
Not going to Paris anytime soon? Don't fret. The Secret Food Tours company has tours in London too, including a traditional British food tour and an Indian food tour.
Subscribe to our magazine
Subscribe to delicious. magazine for HALF PRICE
Subscribe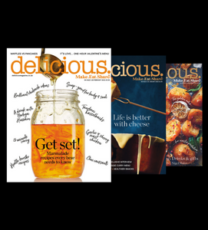 Join our newsletter
Packed with menu ideas, recipes, latest competitions and more...