Can you get better than Pimm's? Our blind taste test results aren't what you'd expect…
We did a blind taste test to see if Pimm's really is the ultimate summer cup liqueur. Our panel tried 15 versions and guess what… Pimm's came third!
Find out which bottle topped the taste test below…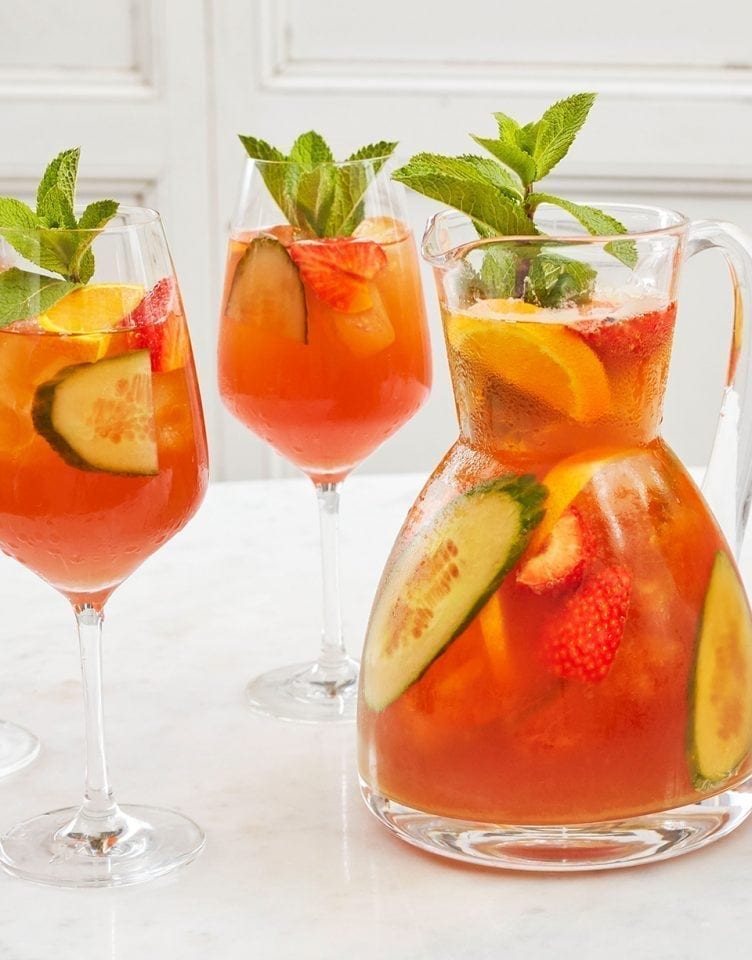 The gin-based liqueur is often known by the name of one popular brand (Pimm's). We tested 15 versions to seek out contenders with a pleasing mix of fruit, citrus and botanicals.
Sweetness and bitterness needed to be held in balance, with well-judged strength. Each cup was prepared to the recommended dilution using lemonade, with a standardised garnish of cucumber, mint, strawberry and orange. Where a recommended serve was suggested, using ginger ale or other garnishes, this was tested too.
We conducted the test without packaging, so tasters didn't know who produced each product or how much it costs. And to prevent testers influencing each other, they're not allowed to confer, so the results are unbiased.
Here are the results
Branded bottles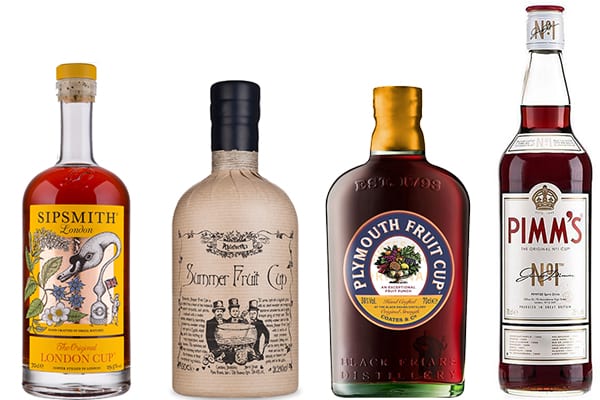 JOINT 1st PLACE
Sipsmith London Cup, £20 for 70cl, 29.5% abv
Rounded and balanced with pleasant sweetness, well-judged bitterness and a subtle floral note. Good strength.
JOINT 1st PLACE
Ableforth's Summer Fruit Cup, £25.95 for 50cl, 31.2% abv
Rich, deep taste with pronounced bitterness and hints of citrus and cola.
A good pick for Campari fans.
2nd PLACE
Plymouth Fruit Cup, £20 for 70cl, 30% abv
Decently boozy, tangy summer punch with tempting iced-tea hue. Some
tasters wanted more complexity.
JOINT 3rd PLACE
Pimm's No.1 Cup, £20 for 1 litre, 25% abv
Good bitter/sweet balance and aromatic, fennel-like aroma, but a little underpowered.
Caspyn Summer Cup, £24.16 for 70cl, 25% abv
Sweet and fruity drink with bright citrus and strawberry taste. Flavour could be more concentrated – add less mixer for a punchier drink.
Sloemotion Yorkshire Fruit Cup No.7, £9.95 for 50cl, 25% abv
Super fresh and fruity, with an appealing pink colour and dry edge, but lacks alcoholic bite.
4th PLACE
Symphonia No.3 Fruit Cup, £29.14 for 70cl, 25% abv
Sweet and fruity, with light pink hue. Some testers wanted more depth of flavour ¬– a mild, delicate choice.
5th PLACE
Tappers Hydropathic Pudding Fruit Cup, £36 for 50cl, 32%
The most alcoholic fruit cup on the market, it's intensely fruity and bitter and drew comparisons with Campari. Slightly one-dimensional.
Supermarket bottles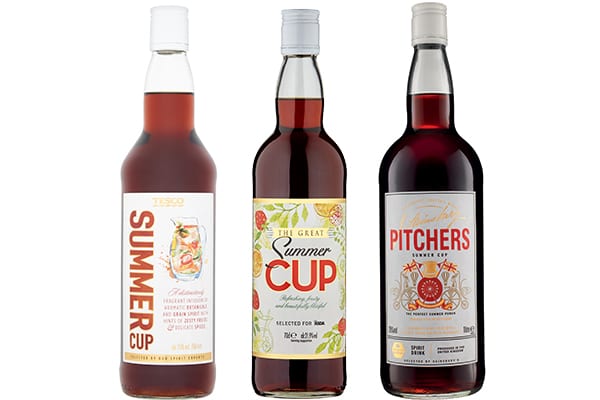 1st PLACE
Tesco Summer Cup, £8 for 70cl, 25% abv
Appealing amber colour and easy-drinking, punchy fruitiness. Rounded with a pleasing botanical edge.
2nd PLACE
Asda Summer Cup, £7 for 70cl (£7.67 in Scotland, in line with Minimum Unit Pricing), 21.9% abv
Citrus at the fore gives a fresh taste but it could be more powerful and aromatic. Slightly on the sweet side.
3rd PLACE
Sainsbury's Pitchers Summer Cup, £10 for 1 litre, 25% abv
Sweet, with flavours of black tea and mint and a mild bitter edge. Some testers wanted a stronger boozy hit.
Subscribe to our magazine
Subscribe to delicious. magazine for HALF PRICE
Subscribe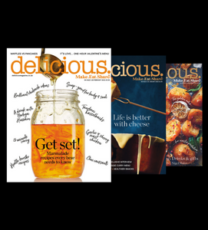 Join our newsletter
Packed with menu ideas, recipes, latest competitions and more...