The 2020 delicious. Christmas gift guide for foodies
What do you get the foodie friend who seems to have everything?! If you feel you've exhausted every option and are still stuck for great gift ideas, we've got you. This is the ultimate Christmas gift guide for foodies. Expect kitchen kit, delectable treats and stocking fillers that foodies of all ages will adore.
Make sure you head to our 2020 Christmas gifts hub for personalised gifts, boozy bottles and subscription gifts too.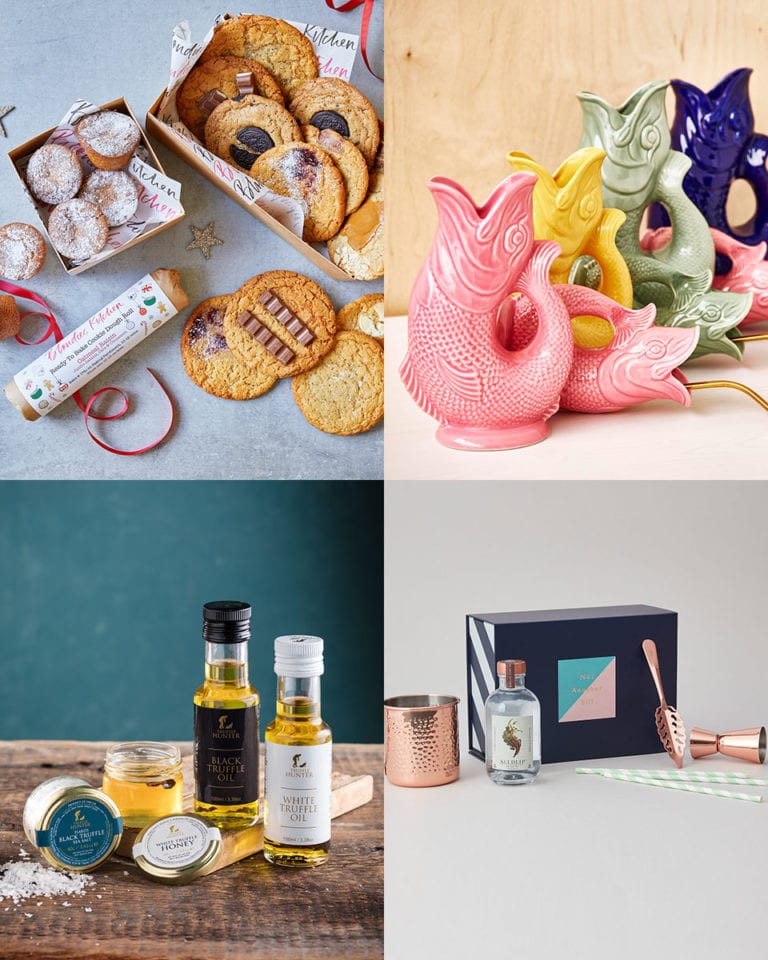 Luxury homewares
Not Another Bill Non-Alcoholic Set
Isn't it cruel that teetotallers often get overlooked when it comes to decent presents? Just because their G&T contains more T and no G, doesn't mean it can't be served up like any other splendid cocktail. This gorgeous kit from Not Another Bill contains a hammered mug, stirrer and measuring jigger alongside a miniature bottle of Seedlip non-alcoholic spirit.  Personalise your gift box too for an touch of added flair. Available from Not Another Bill (£35).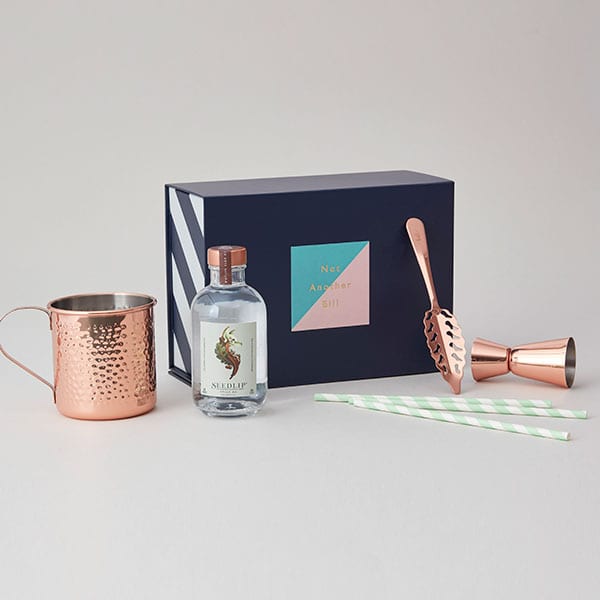 If 2020 has taught us anything, it's that there's no such thing as being overly decadent in one's own home. Treat someone to the finest glassware, with LSA's stunning new Epoque collection, featuring these champagne saucers made from cased-coloured glass and decorated with iridescent lustre. Perfect for lockdown libations! Available from House of Fraser (£45 for a set).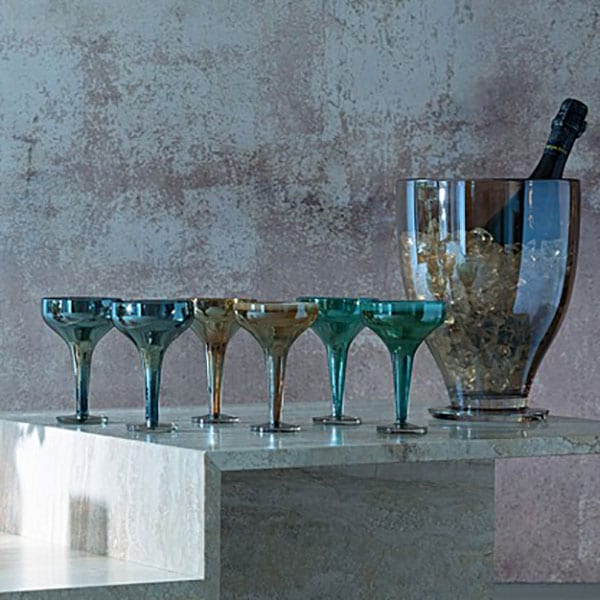 If your giftee is lucky enough to have a Nespresso machine at home, they'd surely love a practical solid oak rack for storing their coffee pods. The Oak & Rope Company specialise in a number of homewares, of which they hand-carve in their Kent workshop. Available from The Oak and Rope Company (From £125).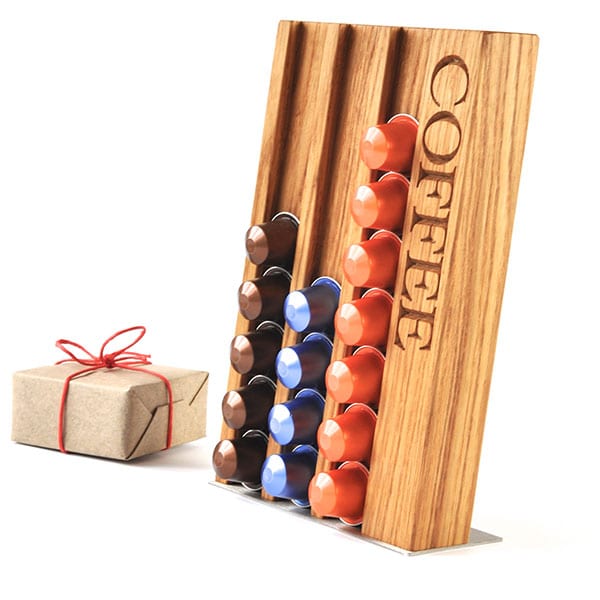 Banish boring salads and add a touch of fun to someone's kitchen kit, with this eye-catching black and white speckled dolomite salad bowl. It's a real statement centrepiece for dinner parties or midweek meals. Available from Cielshop (£34.95).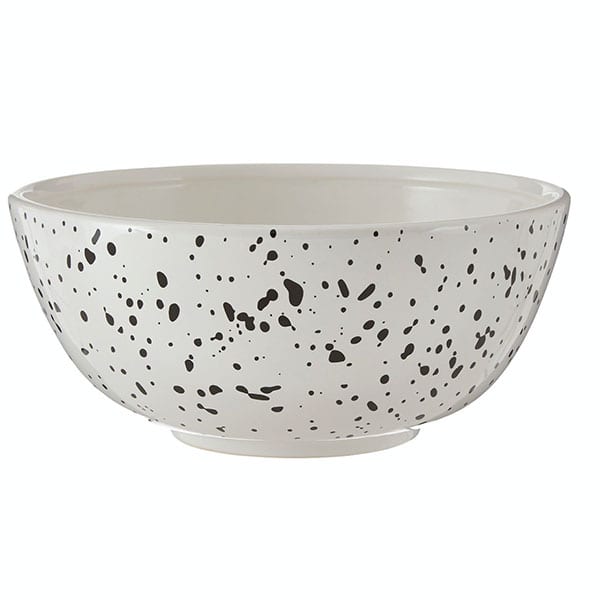 One for the bakers. What's the point in spending hours creating beautiful homemade cakes, just to put them into some flimsy piece of Tupperware? Gift boxes for large cakes are very hard to come by, especially those that look good too, which is why these beautiful bespoke cake boxes by Cake and Handle are really something special. Available from Cake and Handle (£5).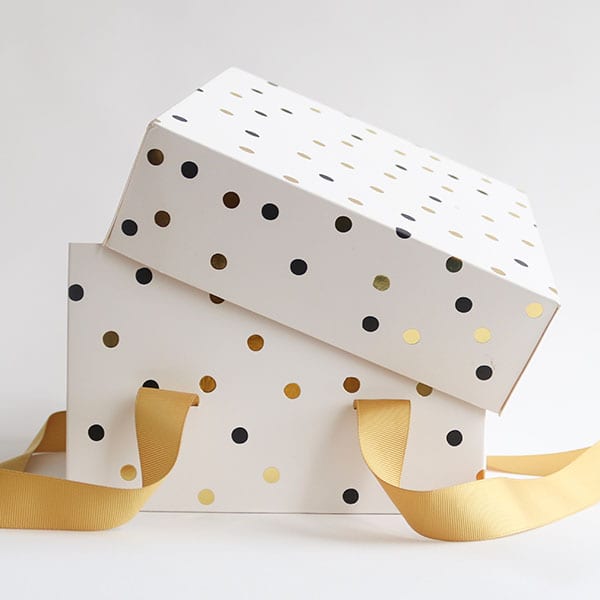 Tori Murphy Personalised Kitchen Apron
For a keen cook, buying a stylish apron for them to rock whilst cooking is a surefire way to make them smile. And what's more, Tori Murphy now offers personalisation on all her 100% cotton aprons, making the gift go even further. Available from Tori Murphy (£70).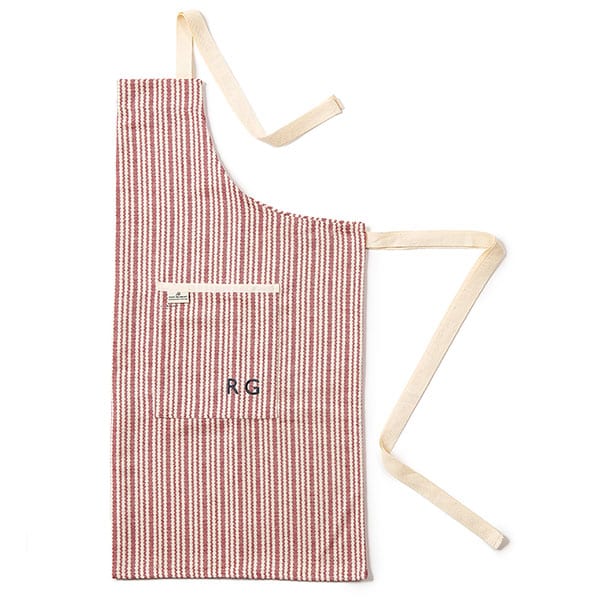 Oliver Bonas Ceramic Gluggle Jug
This classic design, in the shape of a Koi fish, makes a 'glug' sound when liquid is poured out, giving the water jug its quirky name. Available in a range of funky colours, this is a cracker of a gift for someone who loves to entertain. Available from Oliver Bonas (£27).
Le Creuset Cast Iron Casserole 
If you're shopping for a foodie but feel daunted at what to possibly buy, be rest assured that you can never go wrong with a Le Creuset casserole dish – they'll use it for years and years to come. Available in many colours, from Le Creuset (prices starting from £99).
Lakeland Brandy/Mulled Wine Warmer 
This graceful glass jug and its crown-like stand with a tea light holder will keep mulled wine, cider or brandy at its cockle-warming best. It holds over a litre, the handle is heat resistant and matching glasses are available too. Available from Lakeland (£44).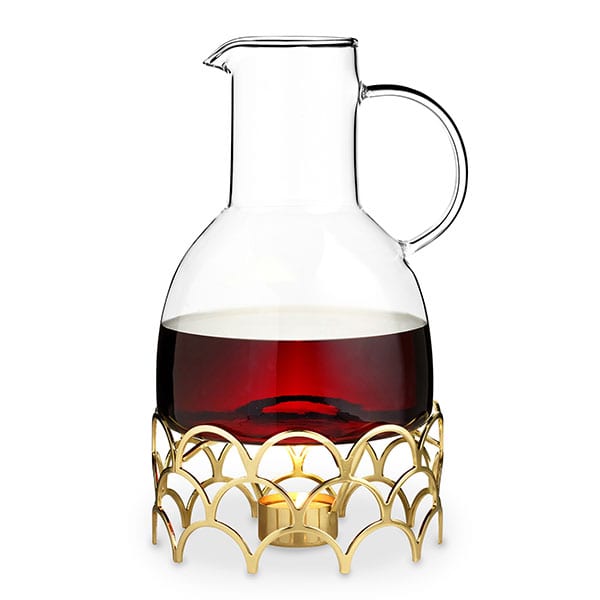 Scrap Taco Tuesdays and make Mexican food every night of the week with this handy tortilla press; it allows you to hand press fresh tortillas from homemade dough, resulting in perfect pillowy vessels for your best Mexican fillings. Available from MexGrocer (£28.80).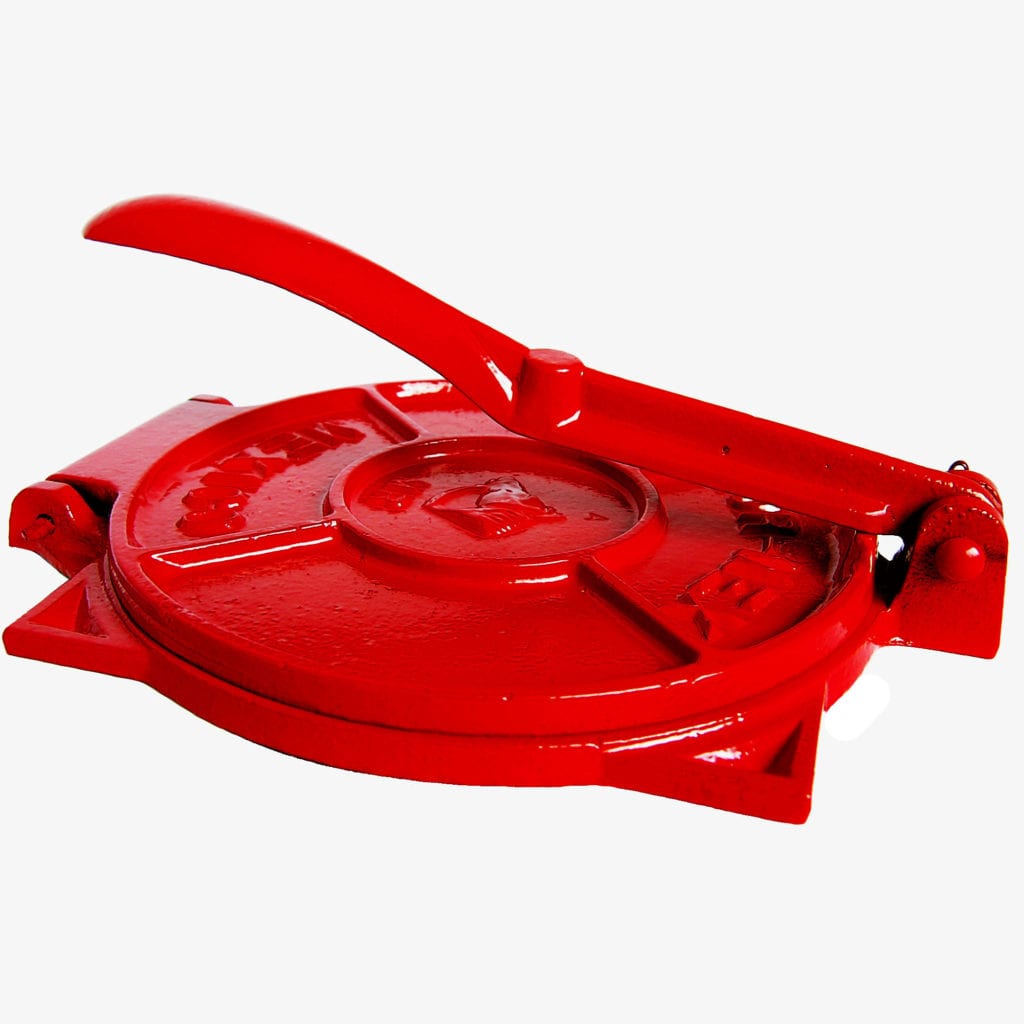 A lame – a super-sharp razor blade with a handle – is the secret behind the artistic patterns you see on homemade loaves of bread. Suffolk woodworker Ahren-Paul Main crafts three shapes to suit different bakers: the long, slim Classic, chunky Sabretooth and curvaceous Dragon's Tear. Email or direct message for orders (£30 each plus postage).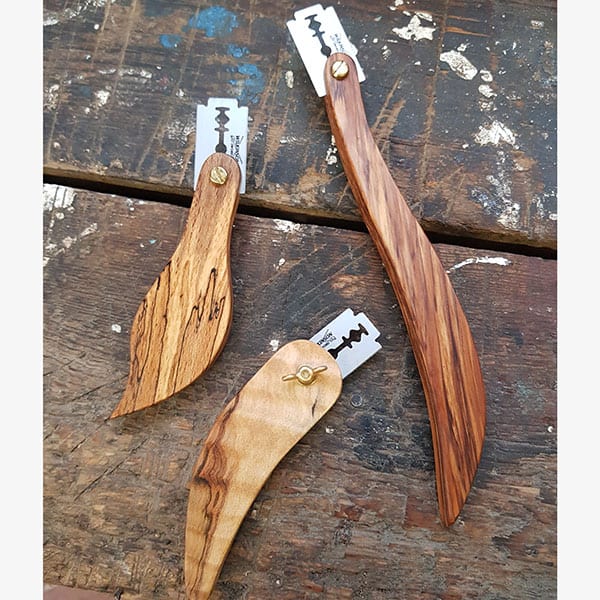 If you know someone who's keen on a glass or two of red wine in the evening but often pours straight from the bottle, why not invest in a decanter for them? This personalised option from Not On The High Street can have the recipient's name or initials engraved onto the oak stopper. A decanter lets wine breathe, and really allows certain flavours to come to the forefront. Available from Not On The High Street (£49).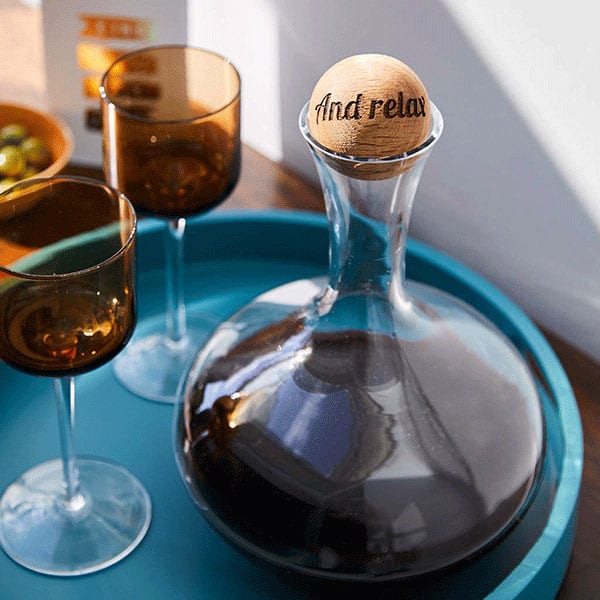 A delicious. Magazine Subscription 
We've received so many letters, emails and messages from subscribers throughout lockdown, telling us how much they enjoy receiving delicious. magazine through their door every month. Subscribe in print or digital format for yourself or a friend today. Click here to save 40% today (subscriptions available from £39.99).
For that friend in lockdown that is always on the lookout for a new hobby, the Atlas 1500 pasta maker (the Rolls Royce of pasta machines, in our opinion) will keep them entertained for hours. It's designed to seamlessly clip onto kitchen countertops or tables and comes with 3 built-in attachments to make lasagne, wide fettuccine and thin tagliolini. Here's hoping you'll be the first person they invite round for dinner after lockdown.  Available from Borough Kitchen (£89).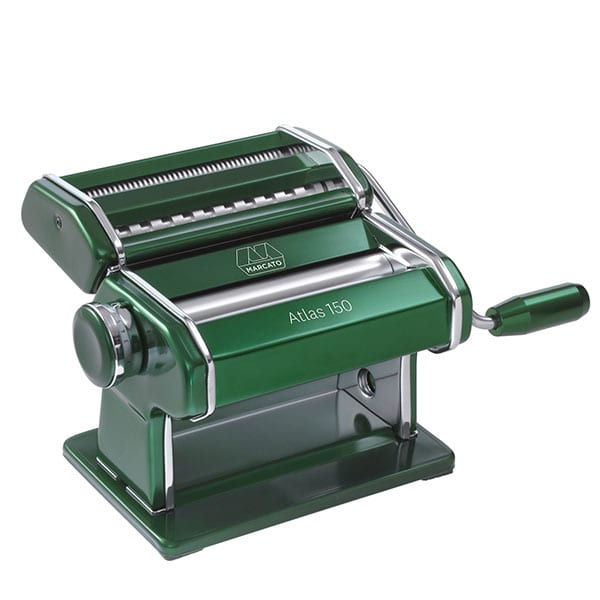 Engineered with just as much precision as their cars, these salt and pepper mills from Peugeot are designed to last a lifetime, stand out on any table and grind seasoning to perfection. Available from Peugeot (£32.90).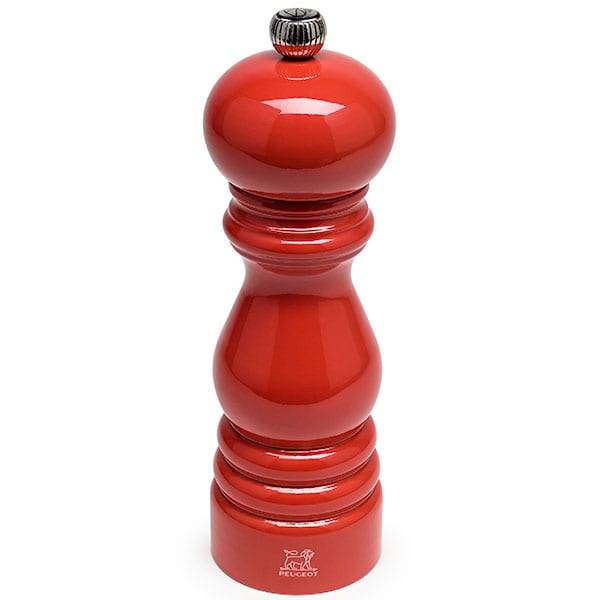 Foodie treasures
Brought to you by the UK's leading supplier of fresh truffles, this is the ultimate gift bundle for truffle lovers. They've got plenty of gifting options, so do have a browse around their site, but if you're unsure, we'd recommend their essential truffle collection which includes two bottles of black and white truffle oil, perfect for the finishing touches, plus some black truffle sea salt and a jar of white truffle honey. The possibilities of what you can do with each ingredient are endless. Available from Truffle Hunter (£24.99).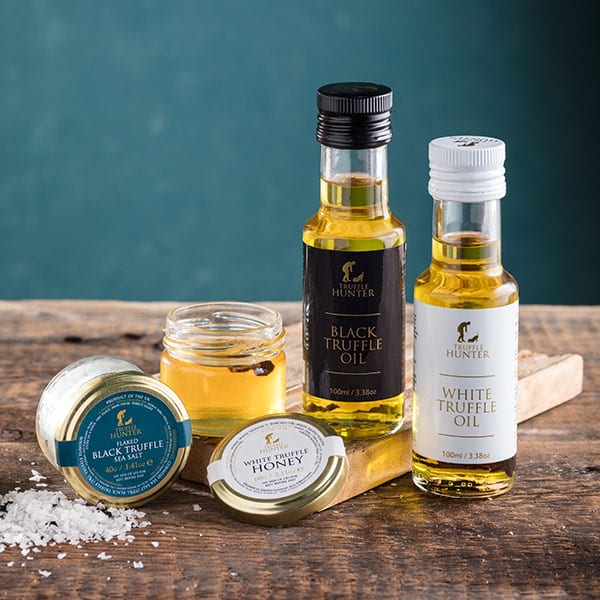 A stocked up pantry is one of life's great pleasures. So delight a loved one with this selection of Greek and Mediterranean star products from Odysea. There's Cretan olive oil, balsamic vinegar from Modena and pomegranate molasses to dress up any number of meals, as well as preserved lemons, olives, organic pressed heirloom tomatoes, and flame-roasted peppers. With so many dishes at the fingertips, the recipient will be giddy with excitement. The whole set comes packaged in a botanical themed sturdy cotton tote bag, to brighten up many a shopping trip to come. Available from Odysea for £35.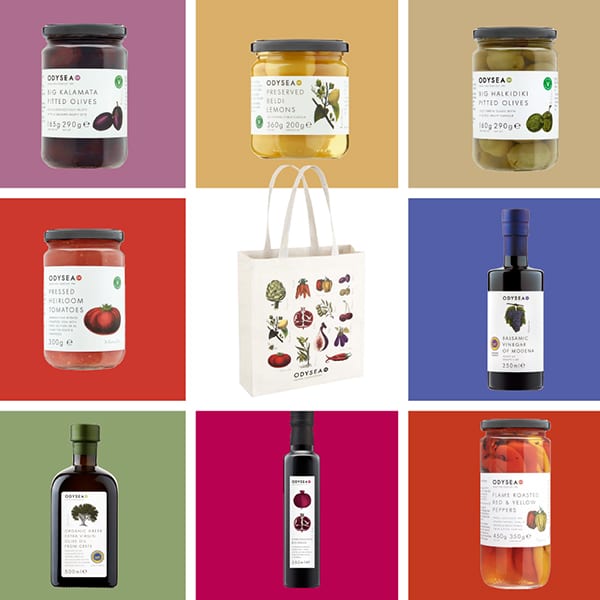 Dinner Delivered by a Top Chef
Whilst eating out remains forbidden in some parts of the UK, bring restaurant-quality food to someone's home this Christmas with a restaurant kit by Rick Stein himself. We tried out his "coq au Riesling" box and it was absolutely delicious. Everything inside was packed full of flavour and tasted restaurant-quality. Available from Rick Stein At Home (prices vary).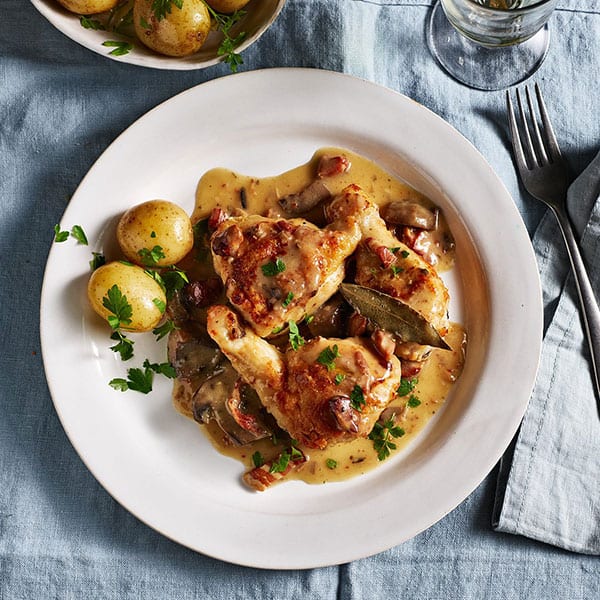 Popcorn Shed Christmas Popcorn Tin
A real crowd-pleaser, Popcorn Shed's giant tin of festively-flavoured popcorn is great for sharing (or not, to be honest). Inside, discover a winning combo of chocolate, caramel and Christmas pudding-flavoured popcorn. Available from Popcorn Shed (£28).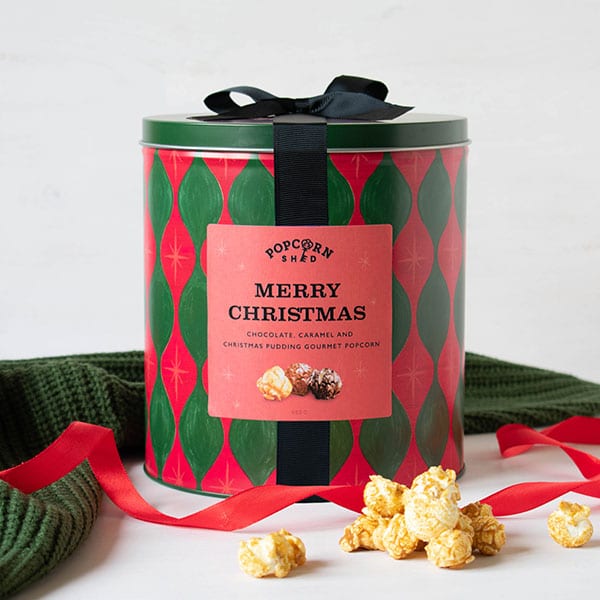 Grantham Traditional Gingerbread
Nothing feels more festive than a box of homemade gingerbread delivered through someone's door – and there's no better way to support an artisan producer at the same time.  Available from Hawkens Gingerbread (£25 for a bundle).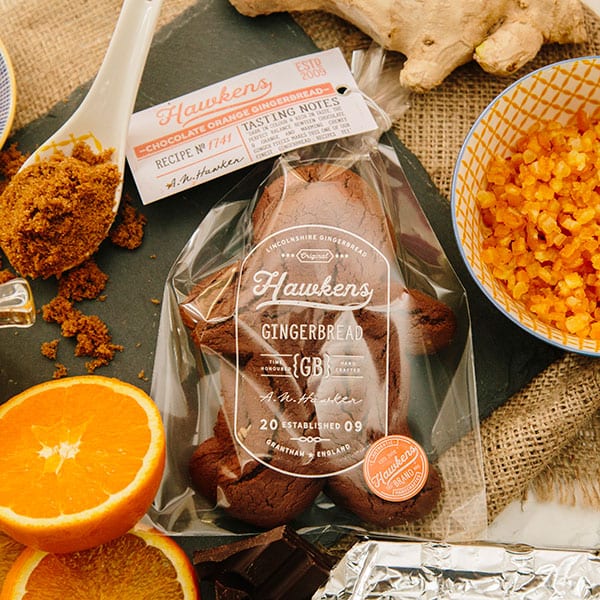 This gin has got your name all over. No seriously, these bespoke blends from Scottish-born Inspirited make a heartfelt gift at Christmas, and the bottles make perfect ornaments afterwards. Their intuitive website will help guide you as you pick the base botanicals that go into your very own gin – choose from a range of spices (such as cardamom or ginger) to fruit (from strawberries or cranberries) and finish off with a bespoke name for your very own gin. Available from Inspirited (£49.99 including personalisation).
Click here to discover all of our top gins for Christmas.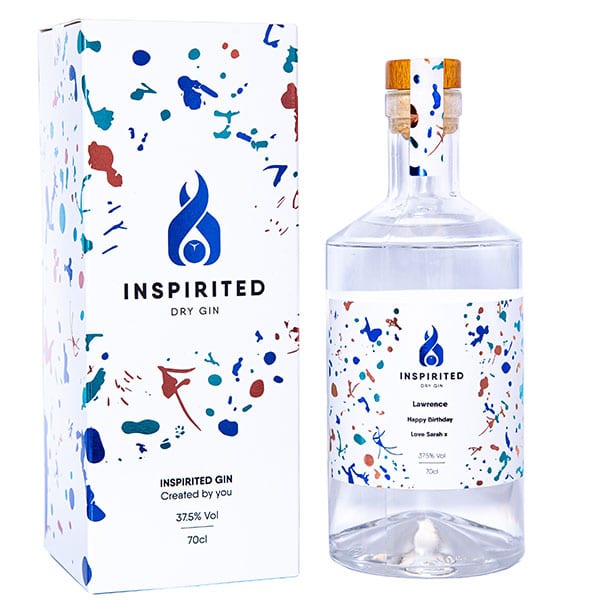 Pierre Marcolini Christmas Collection Chocolates
For someone who deserves so much better than the run-of-the-mill selection box, try Pierre Marcolini chocolates. His 2020 Christmas collection features a wide range of praline and gianduja recipes, and the wonderful packaging really sets his chocolates apart. Available from Pierre Marcolini or Selfridges (Prices starting from £11.90).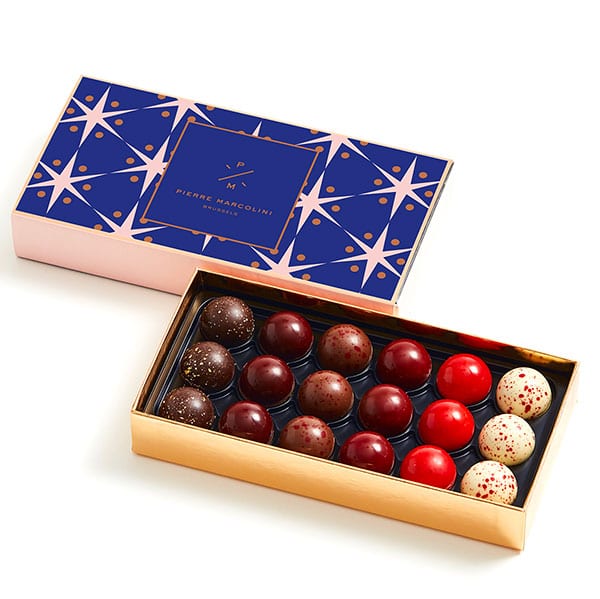 For the pancake aficionado, there's no greater gift than the finest quality maple syrup, straight from the heart of Canada. This lovely trio contains three different 'strengths' of syrup: handy for cooking, roasting and baking. Available from Pure Maple (£25).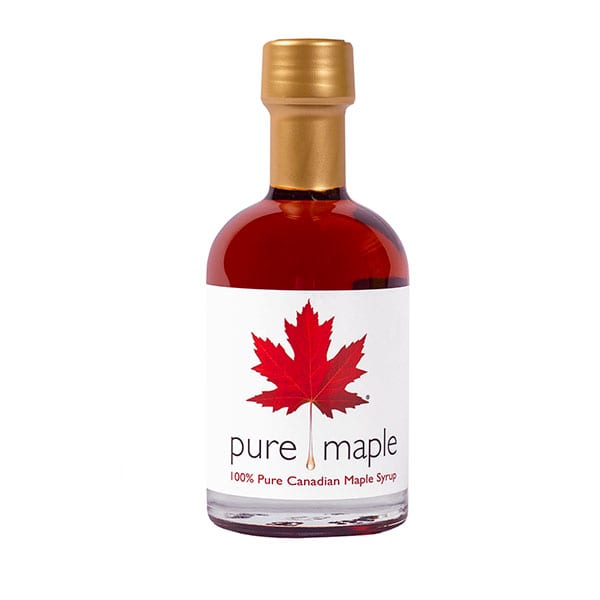 It's not often you buy cookies that genuinely taste as if you've made them yourself. These do. Crisp on the edges and just-right chewy in the middle, the flavour is butter-rich, chocolatey and dangerously moreish. They come beautifully packaged and, even better, you can buy neat rolls of dough to keep chilled, then slice and bake for warm cookie perfection. Available from Blondies Kitchen (£16.99 for a box of six cookies or £12.50 for a roll of ready-to-bake cookie dough).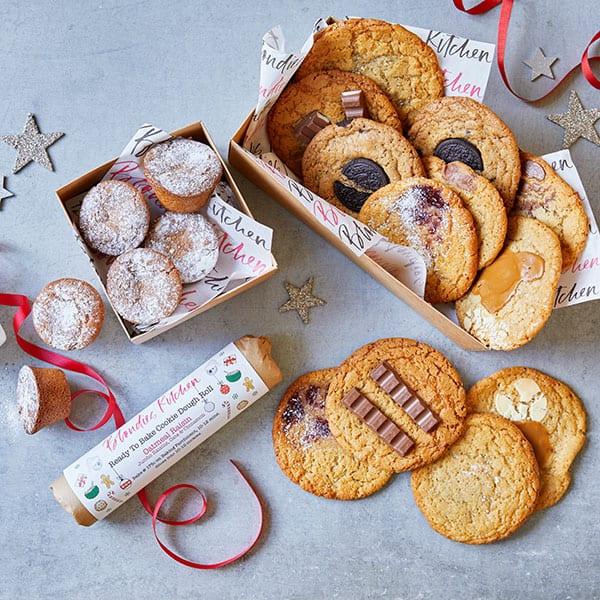 Check out all of our Christmas gift guides for 2020:

Best personalised Christmas gifts
Best gins for Christmas
Best subscription Christmas gifts
Best boozy Christmas gifts
Best stocking fillers