The 2019 delicious. Christmas gift guide for foodies
What do you get the foodie friend who seems to have everything?! If you feel you've exhausted every option and are still stuck for great gift ideas, we've got you. This is the ultimate Christmas gift guide for foodies. Expect kitchen kit, delectable treats and stocking fillers that foodies of all ages will adore.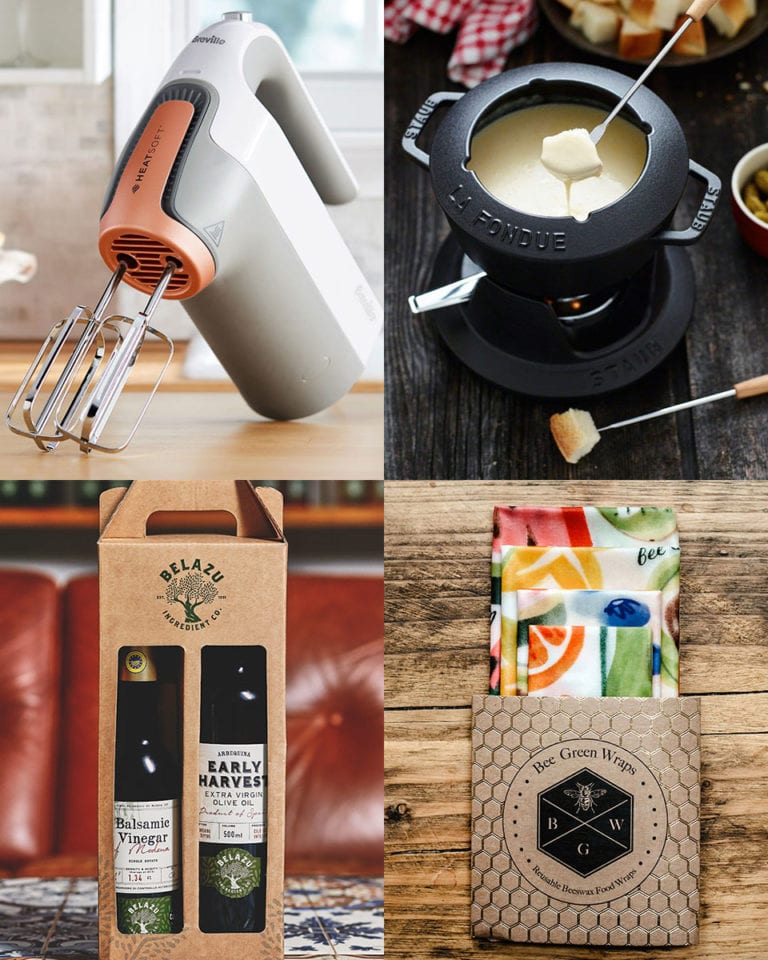 The best kitchen kit
Breville HeatSoft handwhisk, Amazon, £69.99
All keen bakers know that the "creaming" of butter and sugar is no simple feat. In fact, it's perhaps the trickiest part of any biscuit or sponge recipe and is crucial for that all-important rise. Breville's impressive new HeatSoft handwhisk is the first of its kind and uses special technology to soften baking ingredients 12 times faster using gentle warm air so bakers can achieve fluffier results without the wait.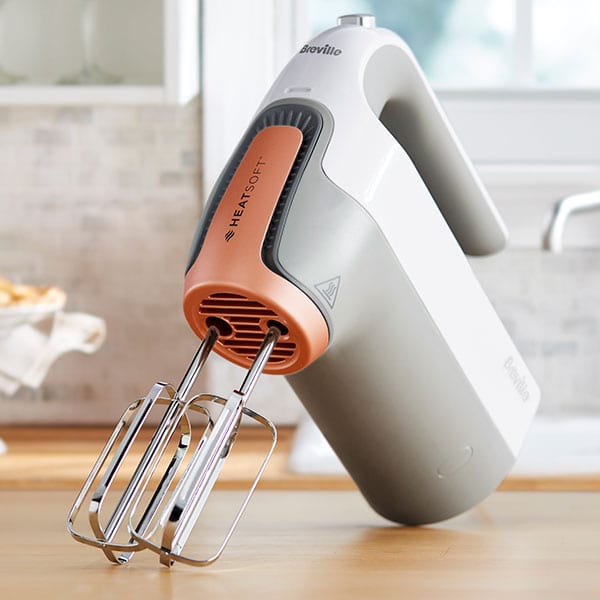 Cast iron fondue set, STAUB, £199
For diehard fans of the fondue, this is the ultimate in luxurious cookware. Well-suited to the keen entertainer, this cast iron fondue set is perfect for sharing a cheesy feast with friends and comes with 6 dipping forks. Discover how to make the perfect Swiss fondue at home here.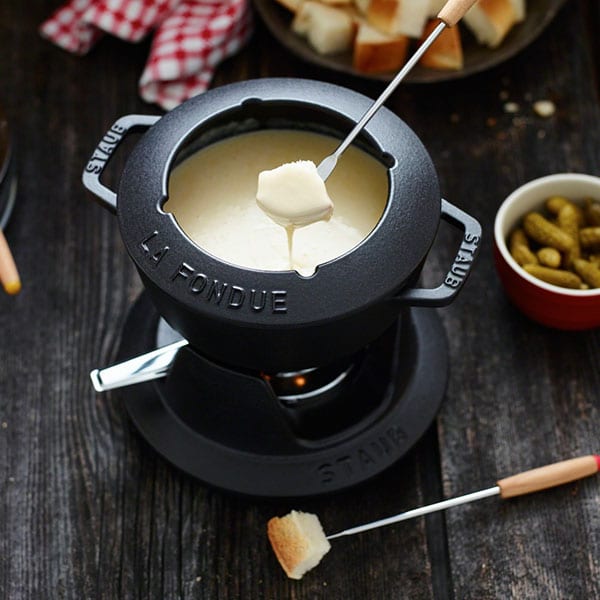 Granby apron, Stone Journal, £38
Sure, everyone has an apron. But do they have one of these? A Stone Journal apron is a serious upgrade on the bog-standard cotton variety, and is a great gift for the fashionable chef or baker in your life. From the makers of the Stone chef notebooks (featuring splatter-proof limestone-based pages- another excellent gift), the aprons are made of flexible water-resistant waxed canvas, with four handy pockets.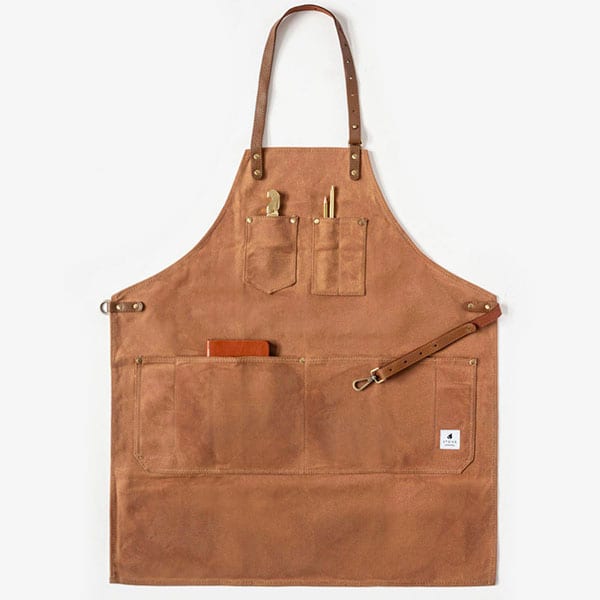 Deséa coffee machine, Lavazza, £199
A coffee machine is the ideal gift for caffeine fiends. But with so many on the market, how on earth do you go about choosing the right one to suit their taste? Our suggestion; go for an all-rounder. The Deséa model from Lavazza is an all-singing, all-dancing piece of kit that can make anything from lattes to espressos and is slender enough to fit in even the smallest of kitchens. What's more, Lavazza are paving the way towards enjoying eco-friendly coffee – all of their machines use 100% compostable coffee capsules.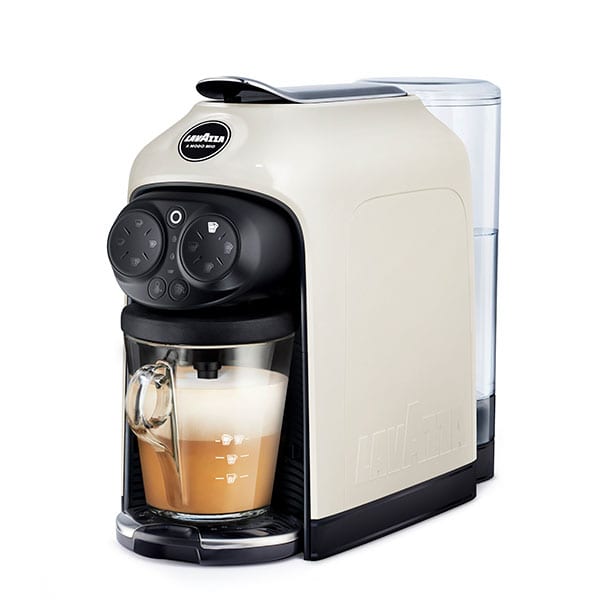 Hexagonal wall wine rack, Oliver Bonas, £35
There's something so different about this hexagonal wine rack, that is built to be wall-mounted and can hold up to five bottles. Ideal for space savers, wine guzzlers and those with an eye for something truly beautiful (and no, we're not talking about the wine!)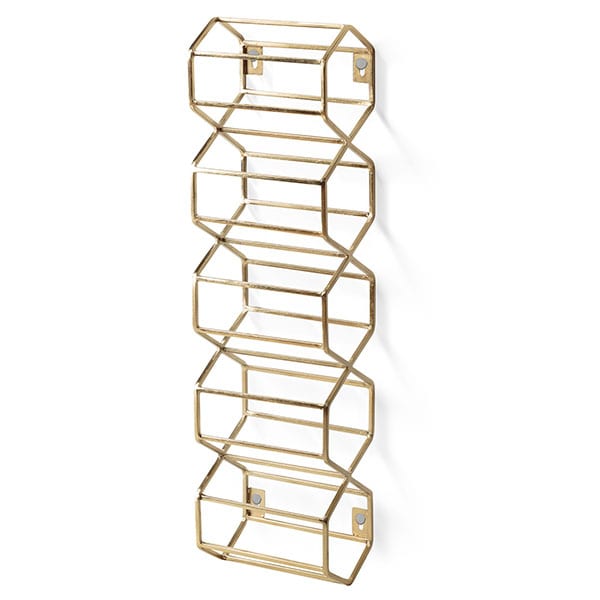 Foodie finds
Chocolate coated panettone, Crosta & Mollica, £8.99
Is it even Christmas Day if there aren't random additions of chocolate chips scattered throughout your festive feastings? Even your panettone deserves a dosing of cacao. This moreish Italian cake from Panettone legends, Crosta & Mollica comes with the generous addition of chocolate chips, which melt beautifully into the bread when sliced and toasted. An iconic addition to your Christmas morning, or the days which follow.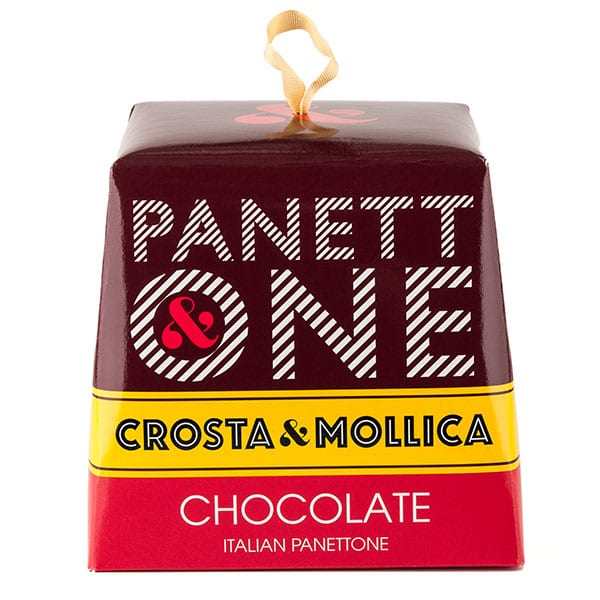 Toffolossus biscuits, Fortnum & Mason, £17.95
The Chocolossus biscuits from Fortnum's have earned iconic status. Presented in an array of beautiful, colourful, reusable tins, there's no argument: these are the greatest tea-dunking treats of all time. The toffee variety (toffolossus) are our favourites; they're sweet, salty and chewy. A great gift from the legendary London store known for its festive gifting.
Pasture Fed Meat Tin, Cannon & Cannon, £35
Cheese hampers and boxes of chocolates are a thing of the past. Give the generous gift of a cured meats tin this Christmas. Cannon & Cannon, who have been trading at the iconic Borough Market for years, specialise in some of the best quality grass-fed cured meats from all over the UK and can package up some of their best selections into gift tins, for those with a penchant for cured meats. New for 2019, their pasture fed meat tin features special varieties such as Cornish seaweed and cider salami, Scottish wild venison salami and smoked and air-dried Dorset mutton.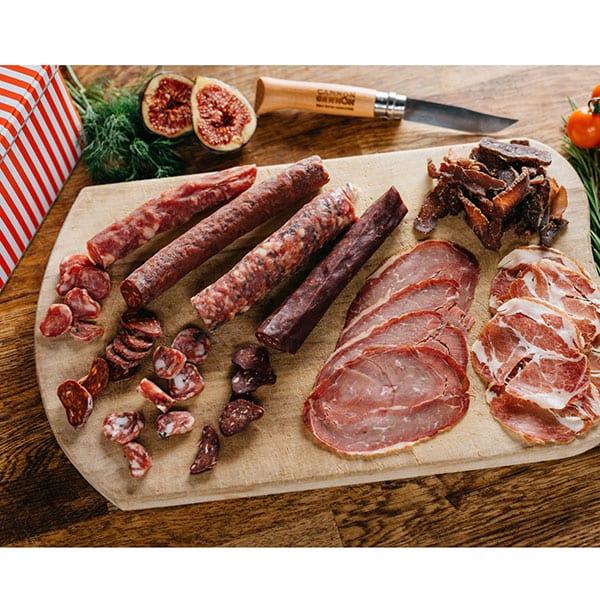 Condiment trio, Selfridges, 12.99
This dinky selection of condiments is a great little gift, without going overboard. The cranberry sauce has a lovely kick of port and is obligatory at the Christmas dinner table. Consider Boxing Day also sorted with a fruity, spicy chutney that's crying out to be slathered over some leftover cheese. Last but by no means least, their whisky mustard is to die for; spread onto Christmas ham or drizzle into salads (blasphemy!) in the days that follow.
Classic bottle bundle, Belazu, £21
Life's too short not to enjoy top-quality ingredients, so a handy gift set of classic olive olive oil  and balsamic vinegar will always be gladly received by a keen cook. We love the rich, dense flavours of Belazu's Balsamic Vinegar of Modena (three Great Taste stars can't be wrong!) and would be delighted to find this set waiting for us under the tree.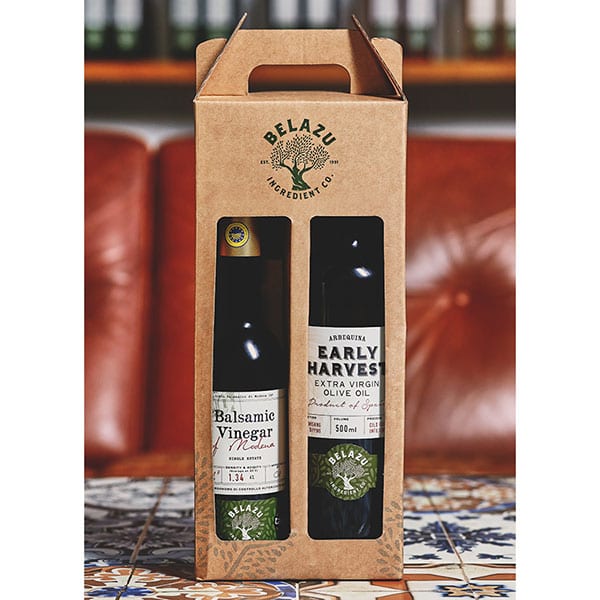 Stocking fillers
Bee Green Wraps, £25.49
These colourful, reusable cloths, coated in a blend of beeswax, tree resin and jojoba oil, are a funky alternative to cling film for anyone going plastic-free. Mouldable and durable, the wraps get a nod from the delicious. food team.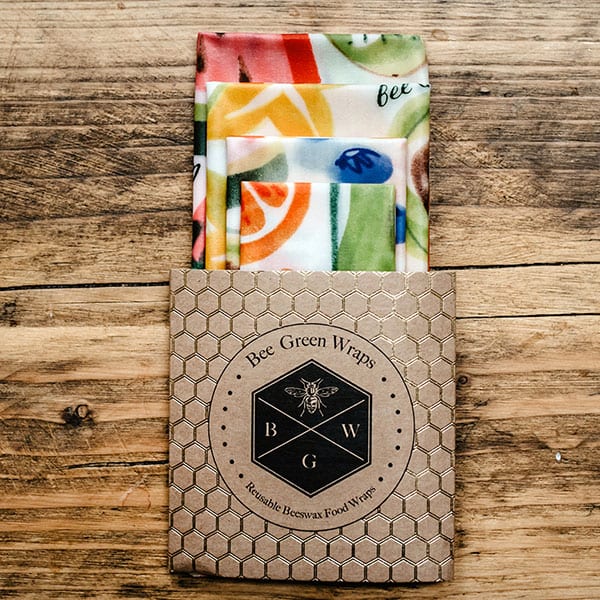 Japanese micro herb set, Sous Chef, £19.95
For the foodie who loves to discover new and rare herbs, this is the ultimate gift; a range of grow-your-own micro herbs from Japan, which are almost impossible to find here in the UK. Grow your very own Hawk Claw Chilli Peppers, Shiso Japanese Basil and Wasabina Mustard Greens.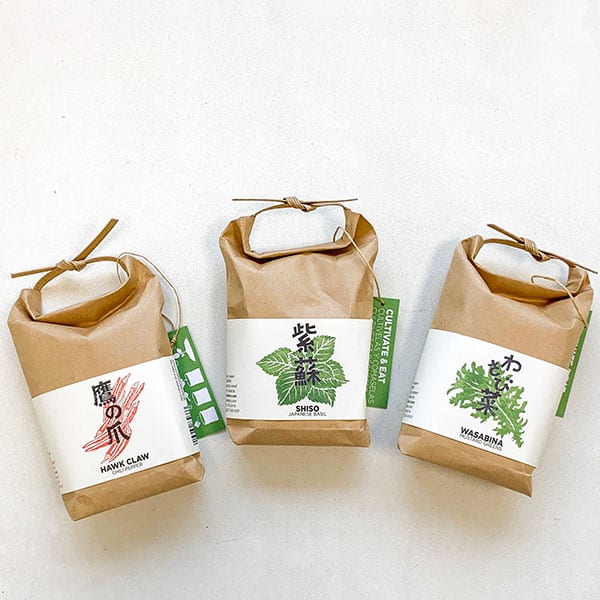 From Bombay With Love cookbook, Dishoom, £26
Dishoom's first ever cookbook launched earlier this year and shot to the top of the charts in a flash. Described as "an open love letter to Bombay", the book pays homage to Bombay's wonderful comfort food scene. Learn how to make some of their iconic dishes (the black dhal is a must!) which are each so beautifully put together. This is not a coffee-table book; this is a sauce-splattering, page-tearing book that deserves to be used time and time again.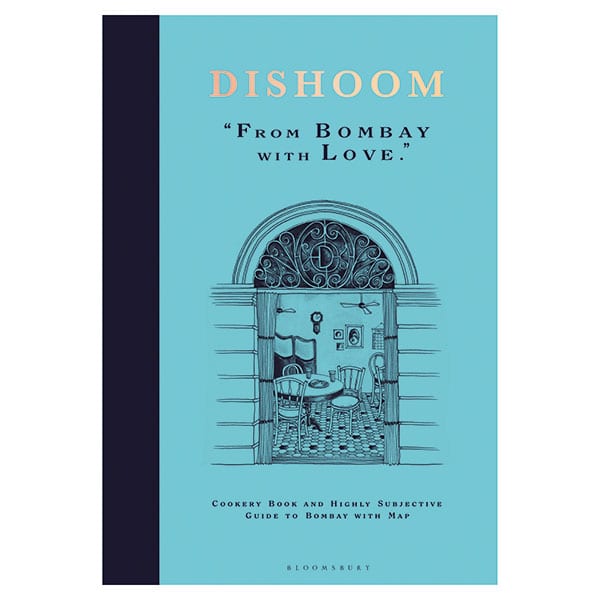 Herb-growing pencils, Not On The High Street, £19.95
These may look like ordinary run-of-the-mill pencils destined solely for your pencil case but in fact each contain a water-activated seed capsule in their tip. Once the pencil has been used and shaved down to a point where it's rendered useless, simply stick the seed capsule end into some soil and wait for a herb to grow! The end of each pencil is inscribed with the herb name, making it a helpful planting marker, too.