The 2021 delicious. Christmas gift guide for foodies
What do you get the foodie friend who seems to have everything?! If you feel you've exhausted every option and are still stuck for great gift ideas, we've got you. This is the ultimate Christmas gift guide for foodies. Expect kitchen kit, delectable treats and stocking fillers that foodies of all ages will adore.
Make sure you head to our 2021 Christmas gifts hub for personalised gifts, boozy bottles and subscription gifts too.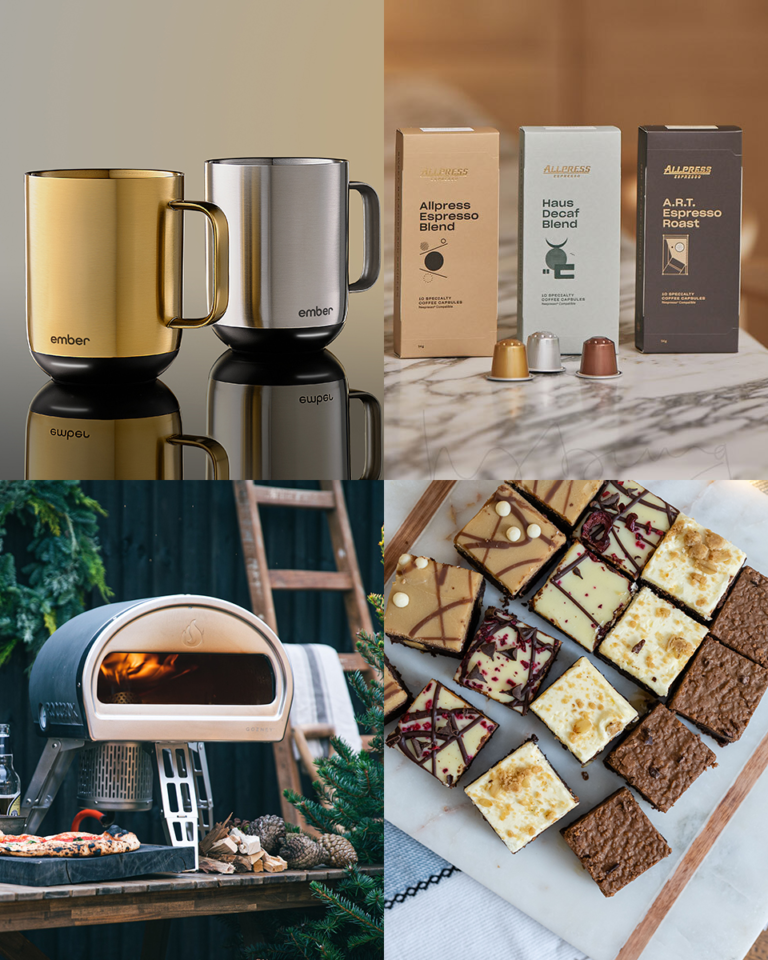 Luxury kitchen kit and homewares
The rise of the pizza oven shows no signs of slowing down, and if you know someone who covets one, they will not be disappointed by the Gozney Roccbox. The Roccbox will cook a pizza in 60 seconds, and is super simple to set up: you just need to get your hands on patio gas and a canister (available at petrol stations or many online suppliers). Then it's just a case of hooking up your gas and you can have yourself a Neopolitan-style pizza in no time. Available in olive green or grey from Gozney (£399).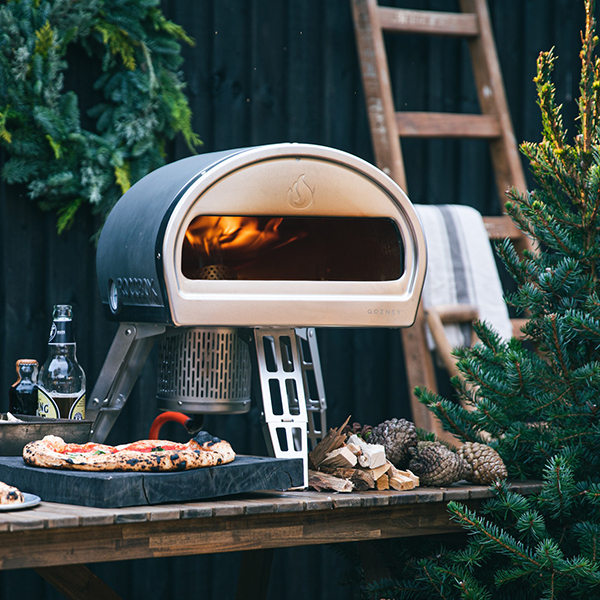 The Sage Bambino is the most compact yet powerful espresso machine we've seen, and is therefore the ideal gift for a coffee nerd looking to up their at-home latte game. Even a novice can create café-quality coffee with this machine, as its foolproof settings mean you get a well-extracted espresso and silky milk foam every time. The ThermoJet heating system gets to 93ºc in seconds, so you can get brewing as fast as you can literally say 1-2-3. Available from Sage (£329).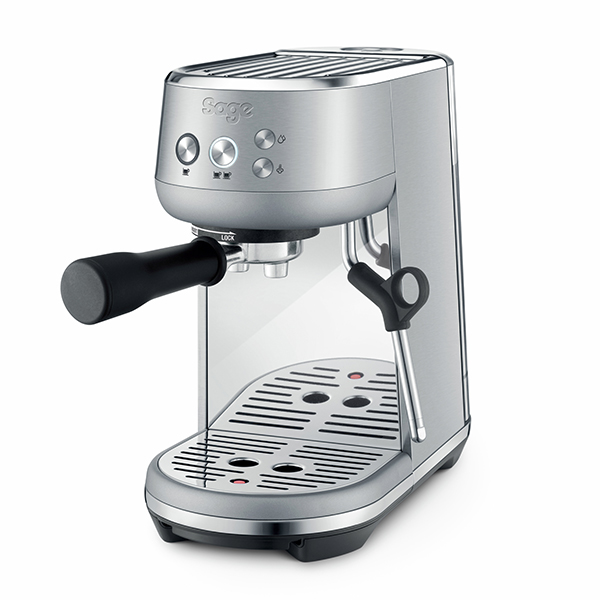 They're two of London's most eccentric restaurants and now you can purchase all of the iconic crockery from Big Mamma Group's Gloria and Circolo Popolare online for Christmas. They're an ideal gift for those who love to throw dinner parties – the serving plates in particular make for some pretty Insta-worthy pictures. Available from Napoli Gang (from £10).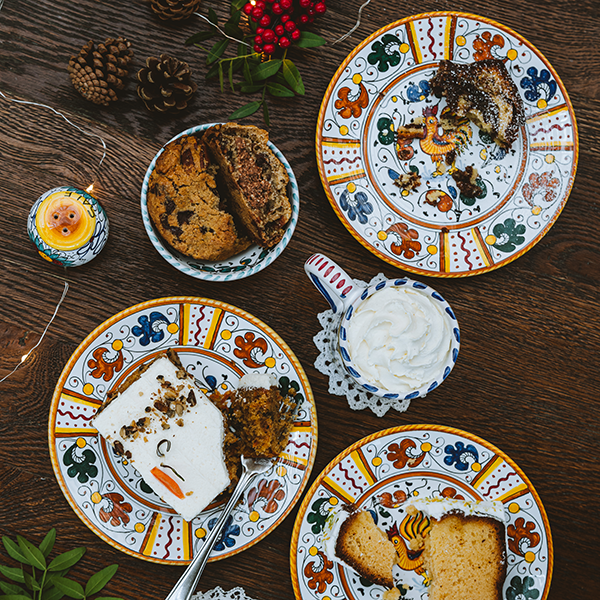 The Coravin Pivot is our favourite new wine gadget: it keeps wine fresh for up to 4 weeks using a clever combination of the pivot stopper and device. It comes with two stoppers, meaning you can keep two bottles as fresh as a daisy in the fridge. It's perfect for wine lovers who want to have just a glass of something of an evening, but not drink a bottle in one go (or let the remainder of an expensive bottle go to waste). It's also ideal if you know a wine buff who likes to host dinner parties and wants to try the bottle before serving it with a meal. Available from Coravin (currently £99).
The clue is in the name; this pot really does combine all the pots you'll ever need in one, and it's perfect. Think pastas, casseroles, roasts, steamed veg… there's nothing this pot doesn't cook beautifully, and it's aesthetically pleasing to boot. This non-stick, oven-safe, 8-in-1 pot comes in 7 stylish earthy/pastel colours to match your kitchen, because quite frankly it should be out on display. A special gift for someone who really loves to cook and values proper equipment. Available from OurPlace (£140).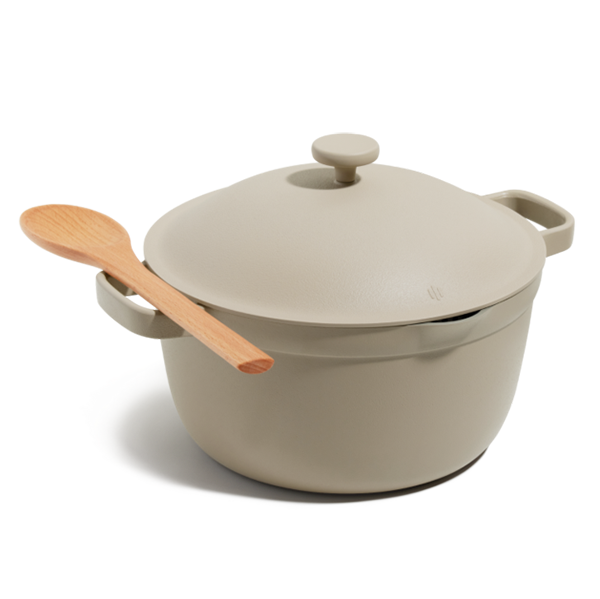 Do you know someone who is forever making themselves a cup of tea or coffee only to find that by the time they go to drink it, it's gone cold? Then this mug from Ember is going to change everything. It keeps drinks hot, at a chosen temperature, until you tell it you've finished. The temperature is controlled via an app on your phone, and there are clever pre-sets to ensure your latte, green tea or builders' tea remain at a perfect drinking temperature. In stylish gold, copper, silver or black or grey, these mugs look the part, and the rechargeable saucer looks classy as anything too. For the new mum, builder, chef or nurse in your life, this is the gift of a hot cuppa tea, all year long. Available from Curry's (from £99).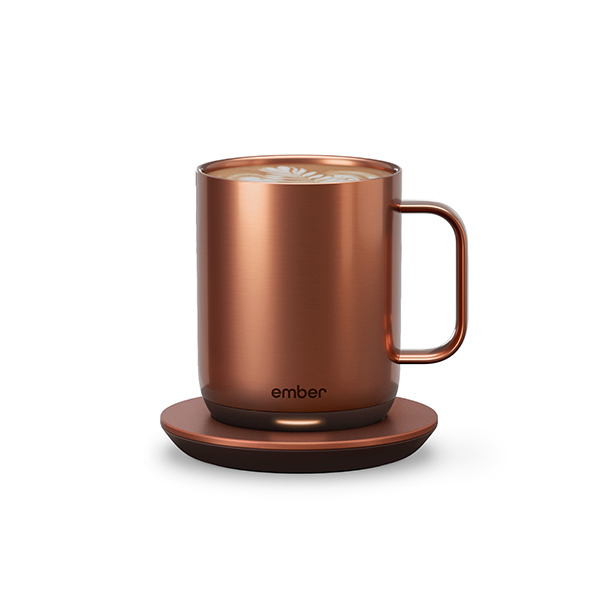 For those savvy folks who managed to turn a corner of their home into a bar during lockdown, this will take things up a notch. This neon light-up sign is sure to brighten up happy hour at home and is a great way to add a splash of colour to any room. Neon signs are all the rage on Instagram too… Available from Oliver Bonas (£95).
Know someone who would love to hang a miniature jar of erm… Marmite from their Christmas tree? Well, as luck would have it, Marmite, Hellmann's, PG tips and Colman's have come together to launch a limited-edition bauble set for Christmas, with all proceeds going towards homeless charity Trussell Trust. Available from Marmite (£25).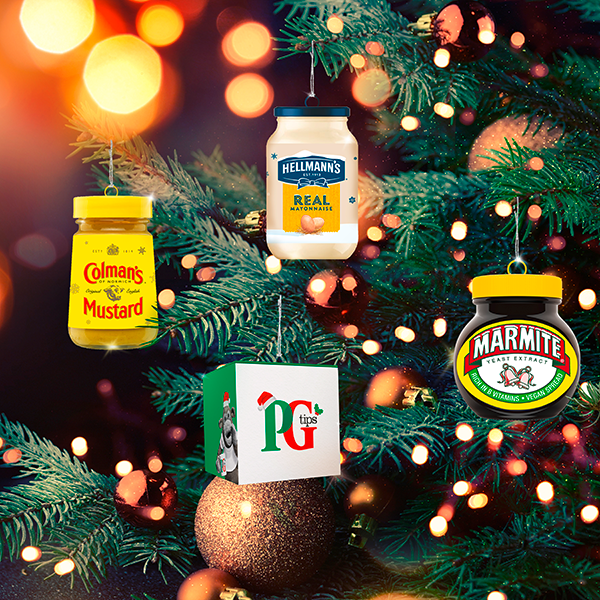 Crabtree & Evelyn herb planter
Crabtree & Evelyn: a brand that's not just for hand cream. The patterns on these herb planters, created by Athens-based ceramicist Myrto, are inspired by her grandmother's doilies and make a really special gift. Available from Crabtree & Evelyn (£31.50).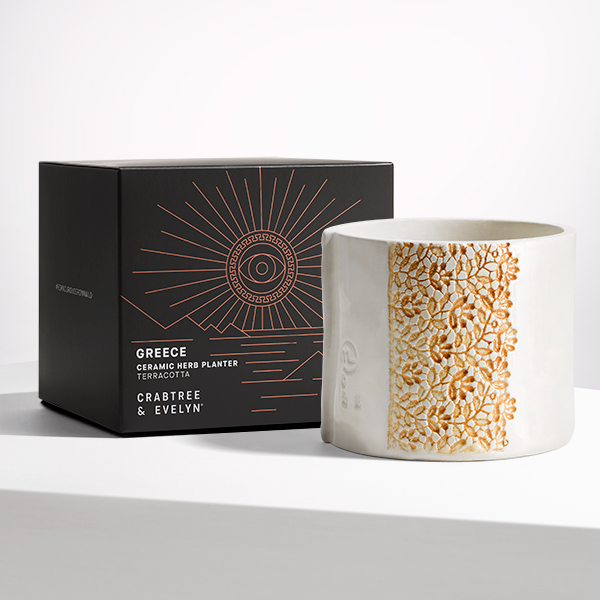 Seasalt's unisex studio aprons give good coverage, with crossover straps that won't come loose when cooking, plus an ever-handy pocket. The cotton-linen blend feels really premium too. Available in 10 colours from Seasalt Cornwall (from 27.50).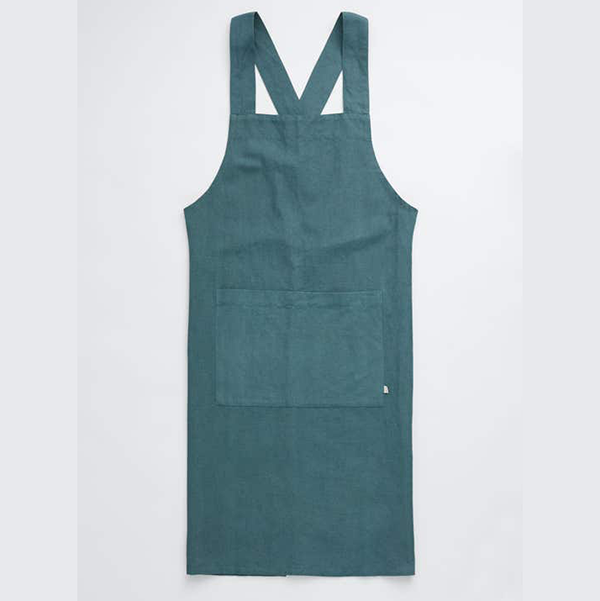 Mini wok set

Know a young foodie that loves to play in their toy kitchen? Little ones can stir-fry and season veggies with this mini wok set, complete with lid that doubles as a puzzle. Available from Jojo Maman Bebe (£26).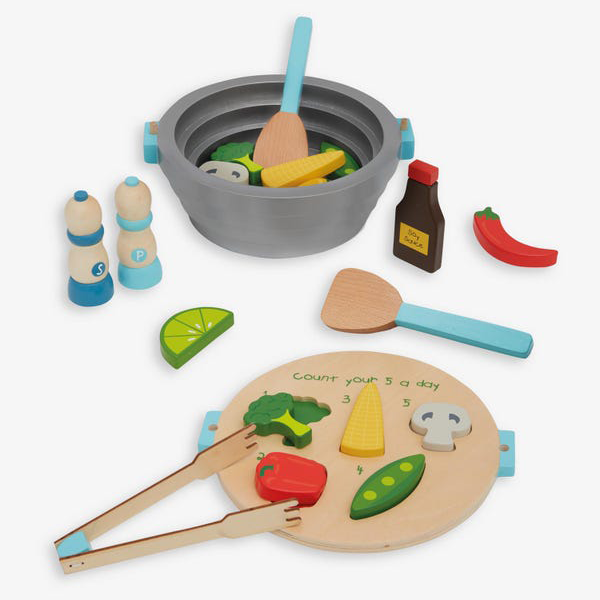 If they bake sourdough at home, get them a stellar Japanese bread knife to slice it with, long enough to cut through the largest of loaves. Available from Kitchen Provisions (£35).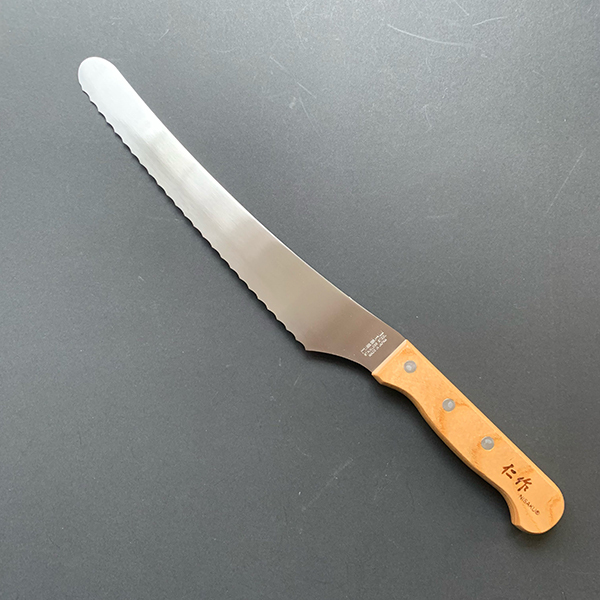 Cornishware jars 

We love Cornishware's classic good looks. The storage jars can be personalised and have an air-tight seal – great for biscuits or homemade treats. You can even have them personalised! Available from Cornishware (£55 for 1.68 litres). 
M&S honey pot

Complete with wooden drizzler, Marks and Spencer's china honey pot will look super sweet on the breakfast table. Wrap with a jar of local honey for a thoughtful gift. Available from M&S (£7.50).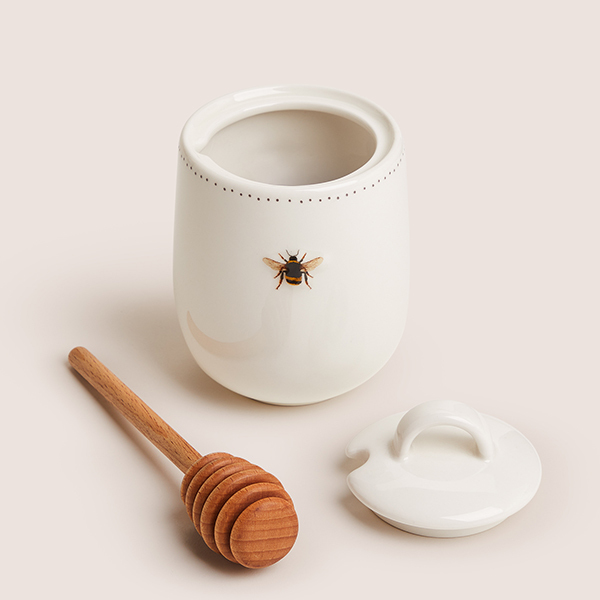 If the past few years have taught us anything, it's that there's no such thing as being overly decadent in one's own home. Treat someone to the finest glassware, with LSA's stunning Epoque collection, featuring these champagne saucers made from cased-coloured glass and decorated with iridescent lustre. Perfect for Christmas libations! Available from House of Fraser (£45 for a set).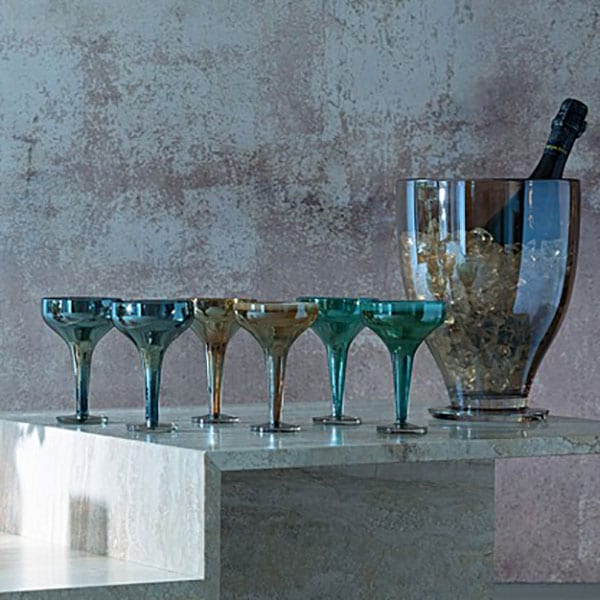 Banish boring salads and add a touch of fun to someone's kitchen kit, with this eye-catching black and white speckled dolomite salad bowl. It's a real statement centrepiece for dinner parties or midweek meals. Available from Cielshop (£34.95).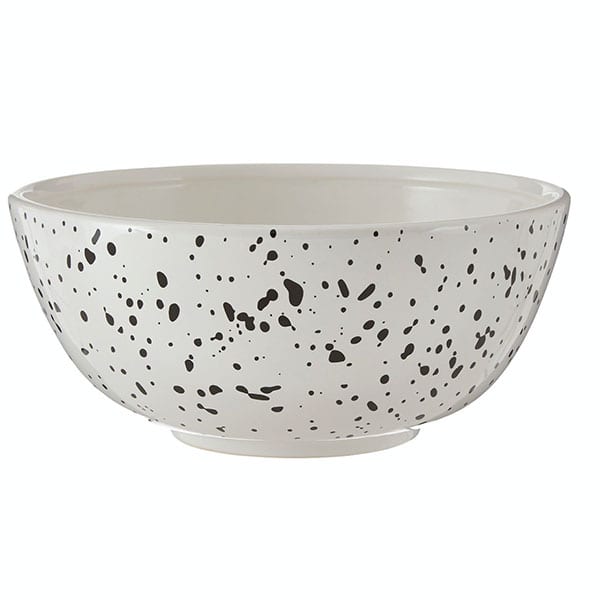 One for the bakers. What's the point in spending hours creating beautiful homemade cakes, just to put them into some flimsy piece of Tupperware? Gift boxes for large cakes are very hard to come by, especially those that look good too, which is why these beautiful bespoke cake boxes by Cake and Handle are really something special. Available from Cake and Handle (£5).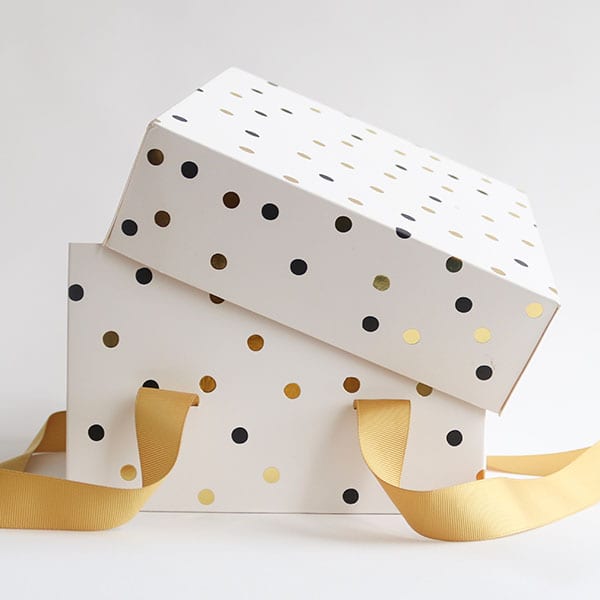 Lakeland Brandy/Mulled Wine Warmer 
This graceful glass jug and its crown-like stand with a tea light holder will keep mulled wine, cider or brandy at its cockle-warming best. It holds over a litre, the handle is heat resistant and matching glasses are available too. Available from Lakeland (£44).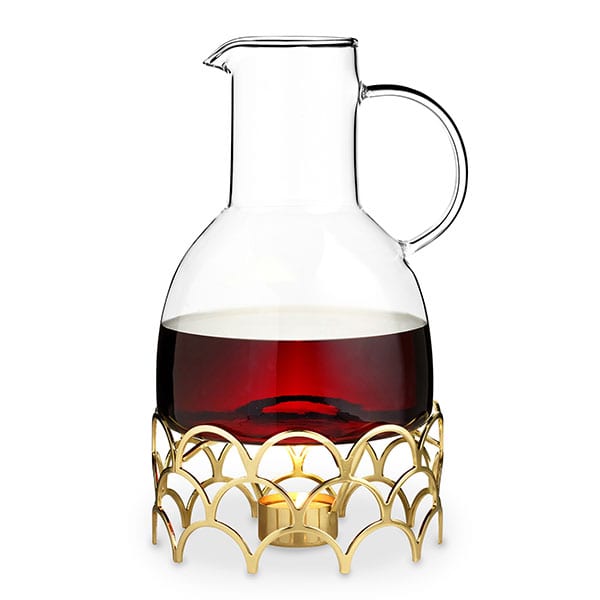 Scrap Taco Tuesdays and make Mexican food every night of the week with this handy tortilla press; it allows you to hand press fresh tortillas from homemade dough, resulting in perfect pillowy vessels for your best Mexican fillings. Available from MexGrocer (£28.80).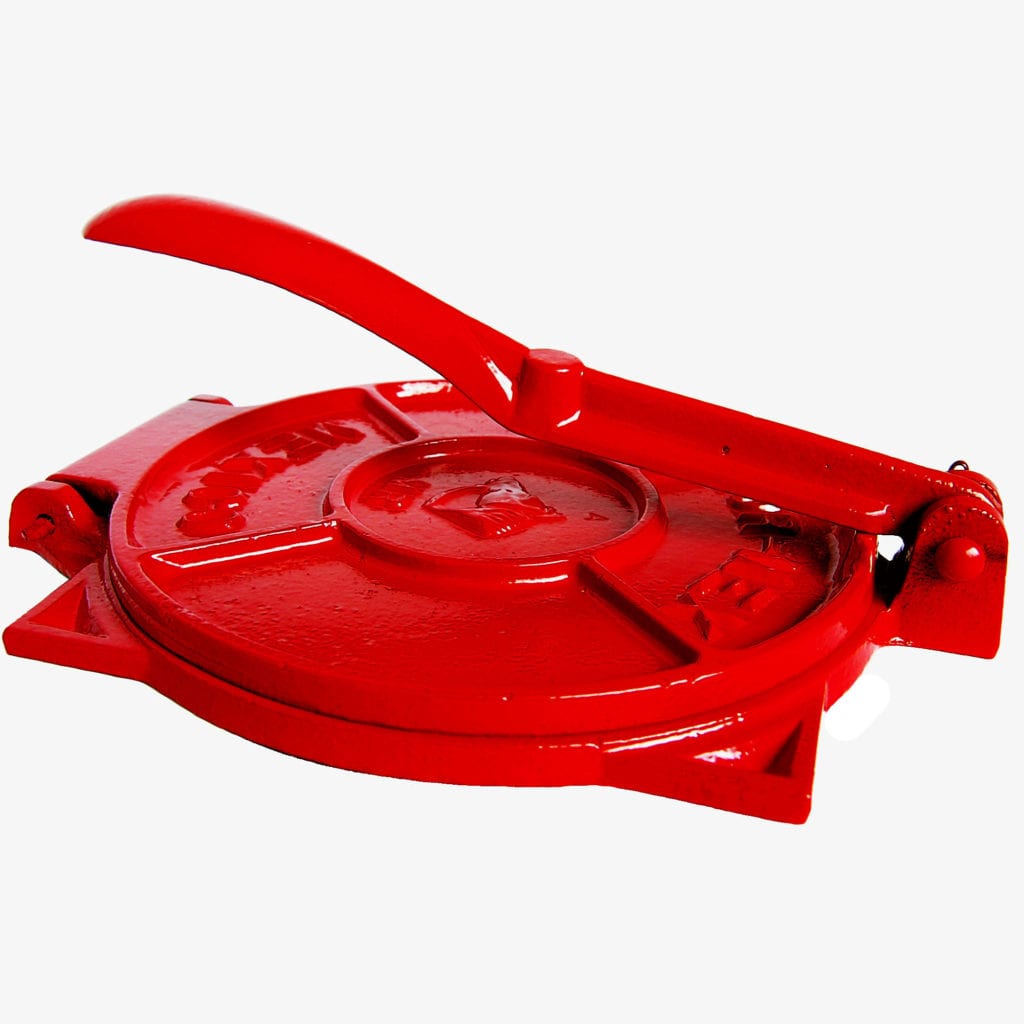 A delicious. Magazine subscription 
You know it makes sense! Subscribe to delicious. magazine in print or digital format for yourself or a friend. Click here to save 36% today (subscriptions available from £39.99).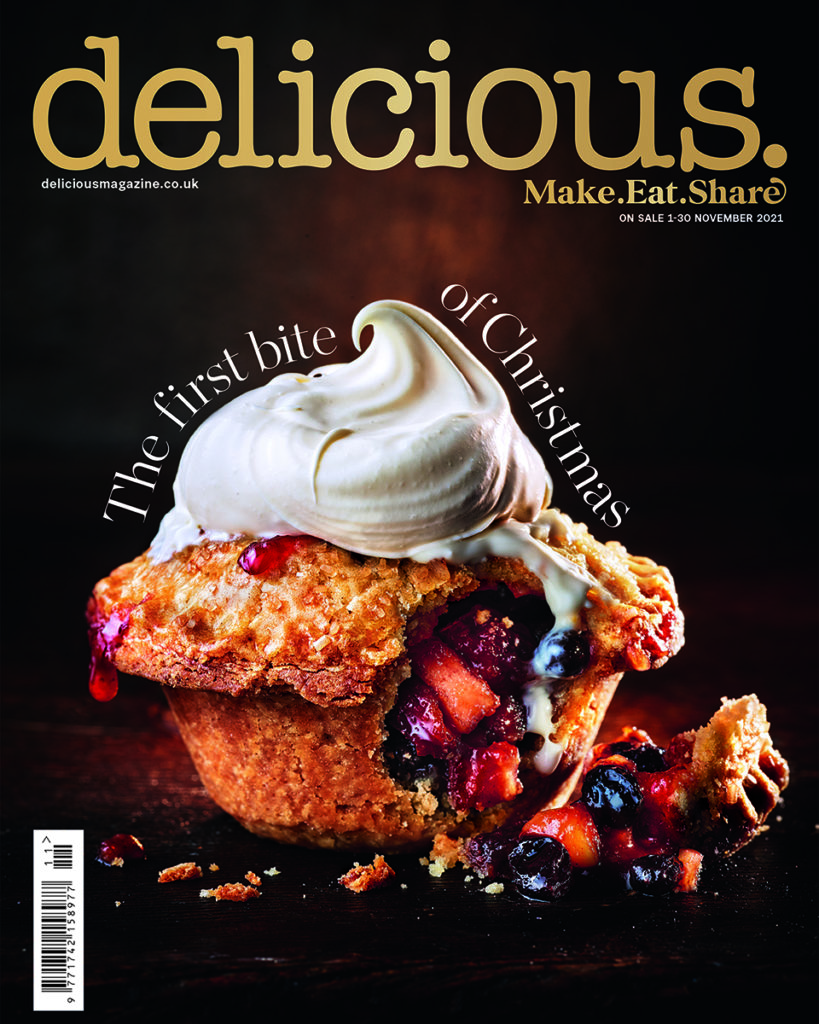 For that friend in lockdown that is always on the lookout for a new hobby, the Atlas 1500 pasta maker (the Rolls Royce of pasta machines, in our opinion) will keep them entertained for hours. It's designed to seamlessly clip onto kitchen countertops or tables and comes with 3 built-in attachments to make lasagne, wide fettuccine and thin tagliolini. Here's hoping you'll be the first person they invite round for dinner after lockdown.  Available from Borough Kitchen (£90).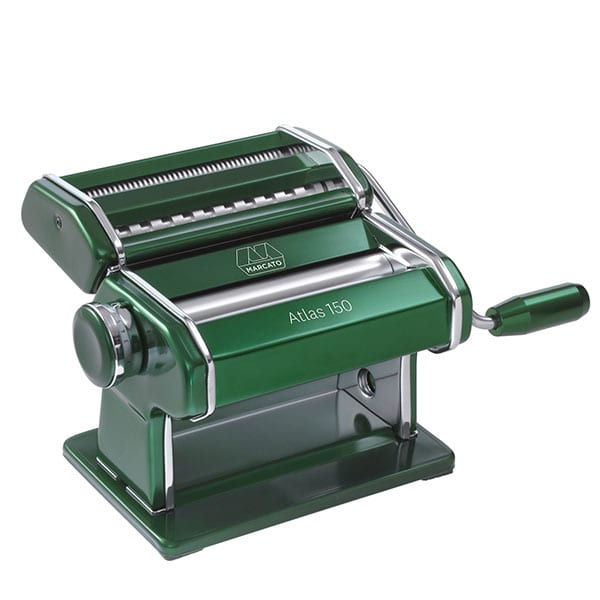 Food and drink treasures
Made in Olstead by Tommy Banks, fine dining food boxes and hampers
If you're struggling to see loved ones in person this year, then consider sending an ultimate fine dining experience from the fantastic team at Tommy Banks' Black Swan at Oldstead in Yorkshire. Available for Christmas Day if you get in there soon, New Year's Eve plus many other seasonal boxes are available throughout the year including Sunday lunches and special dinners. We tried the duck crown feast for 4, with every course being better than the last. The easy-to-follow cookery instructions made the serving and eating a breeze and the flavours were exceptional. Available for delivery nationwide. Visit Made In Oldstead (prices start at £60-£100 for a Sunday roast for 2; up to £300-£400 for a special feast for 4).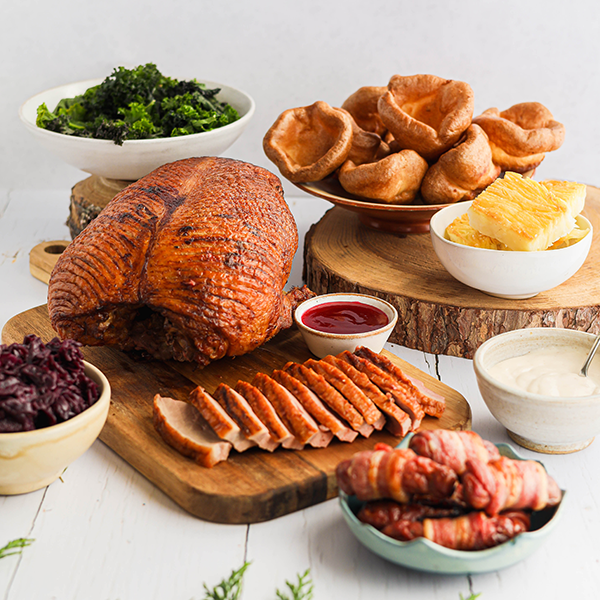 Offering a perfect solution for those who want to be more sustainable in the kitchen but don't have access to a plastic-free shop, we love these beautifully packaged spice sets from Forrist.com. Go for a specific cuisine (Indian, Korean etc) or try the winter spice collection, which contains all of the spices we associate and love about this time of year. A lovely gift for keen cooks. Available from Forrist.com (starting from £20.95).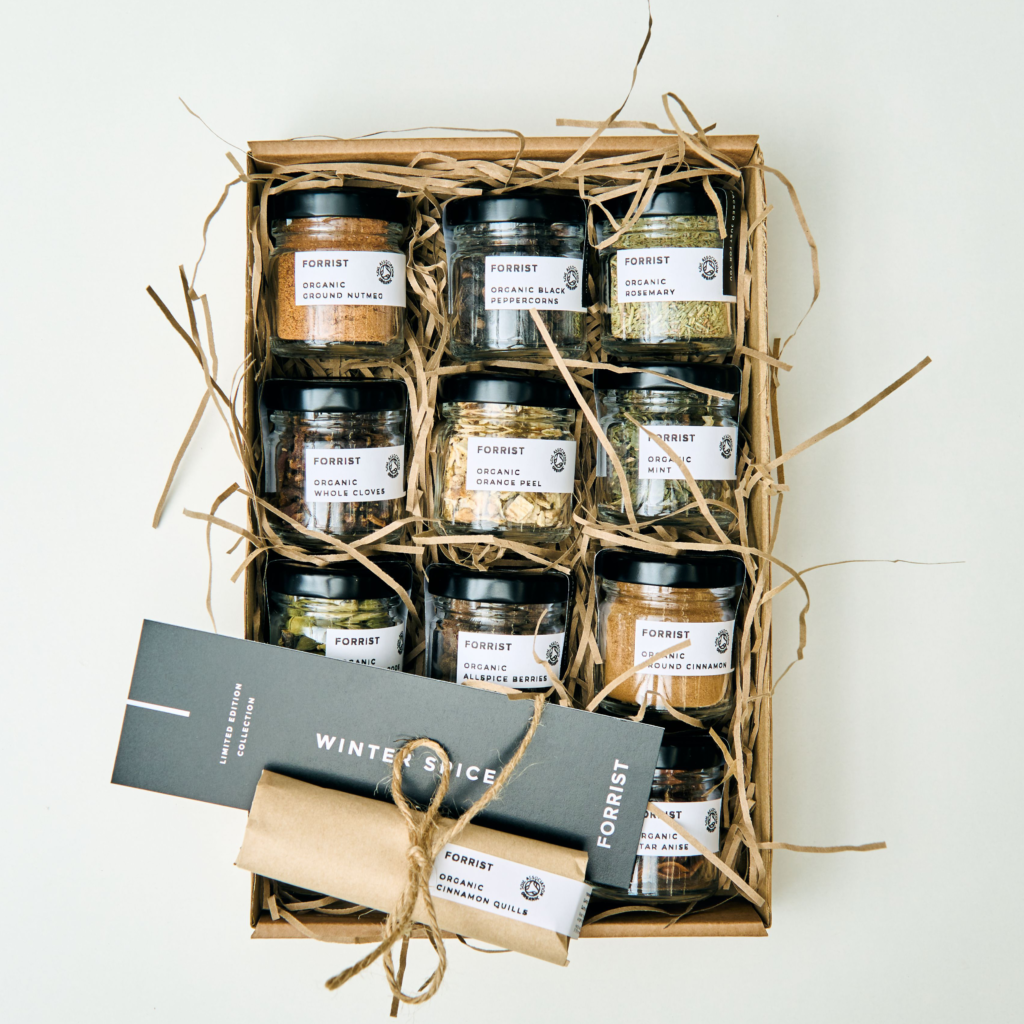 Nonna Tonda pasta subscription
Just IMAGINE if you could give someone the gift of fresh pasta delivered weekly! Yes that's right, this carb-infused subscription service delivers hand-rolled, fresh pasta weekly, with all of the sauces and accompaniments you need to rustle up a meal in 5 minutes. Select from 2, 4 or 6 portions, veggie or meat (or both) and freshly made pasta will be delivered every Wednesday. Available from Nonna Tonda (from £5.50 per portion)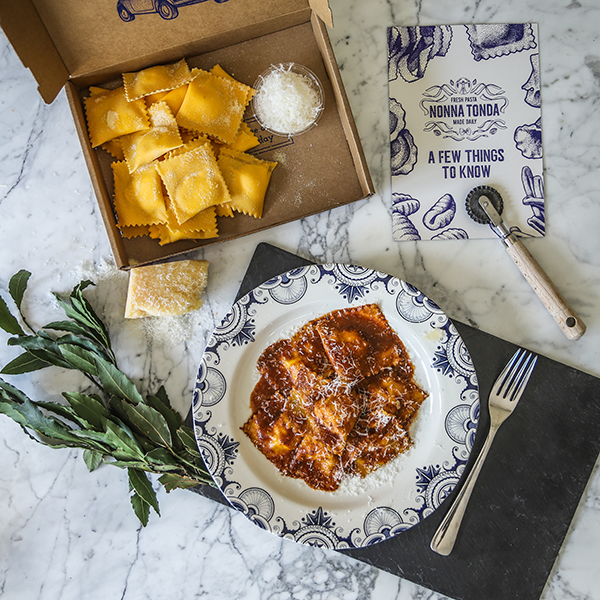 A lovely gift for a couple who might fancy a date night in… Tyga's Jaipur kit packs in all of the incredible food, drink and titbits you need to make a murgh makhani curry, garlic chilli raita plus gin cocktails. Your recipient will need to add in a few fresh ingredients such as meat but they've really thought of everything else required. Available from Tyga (£35).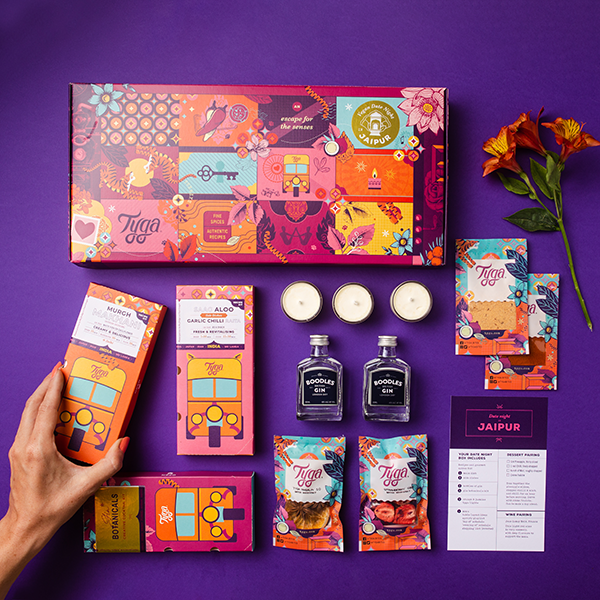 Common Sanity Dalston Sunshine Bajan Hot Sauce
For the hot-heads, we love this London made hot sauce. Inside is a blend of aged chillies, salt, mustard, onion, vinegar and turmeric. The mustard brings a subtle sweetness that makes the sauce truly addictive. Your recipient might use it to liven up a mayonnaise, splash it generously onto eggs, or douse meat with it before grilling. Available from Common Sanity (£5.50).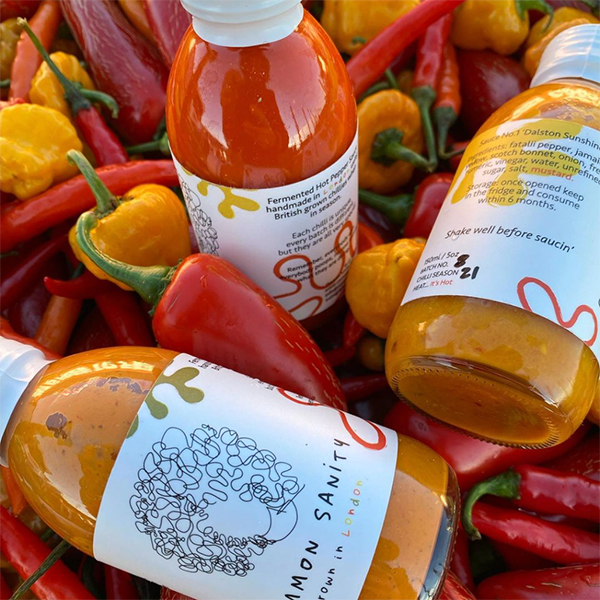 The Black Pig classic sauce selection
For the condiment king or queen, look no further than this selection box from Borough Market's long-standing trader The Black Pig. Each sauce is guaranteed to elevate your Christmas sarnies to a whole new level. This tempting trio contains Honey Truffle Parmesan Mayonnaise, Salsa Verde and Peperoncini S'ott Olio (a fermented and pickled red chilli oil with a heavy hit of garlic). Available from The Black Pig (£20).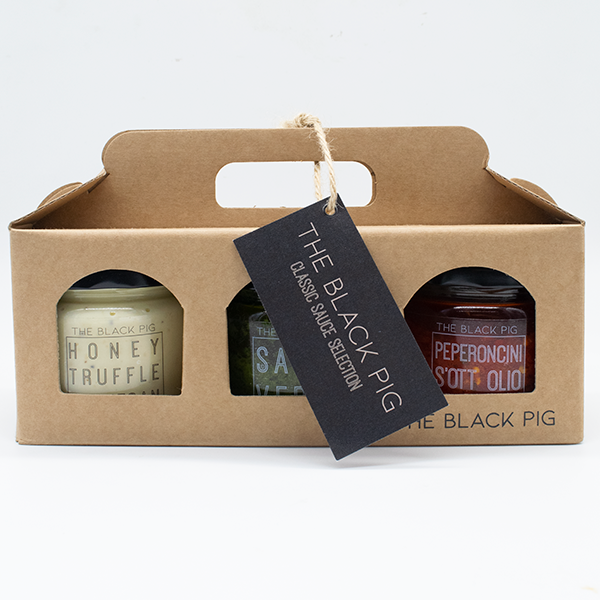 This is a thoughtful gift for someone who cannot resist a homemade mince pie… and even more perfect if they're a little short on time. Flor, a London-based bakery have released a mince pie kit, providing everything needed to make perfect pies in the build-up to Christmas, without any of the stress. Each kit comes with shortcrust pastry already made and cut, mincemeat already prepared and handy instructions on how to assemble. The mince pies are chunky and we love it – your recipient will too. Available from Flor (£19 for 6).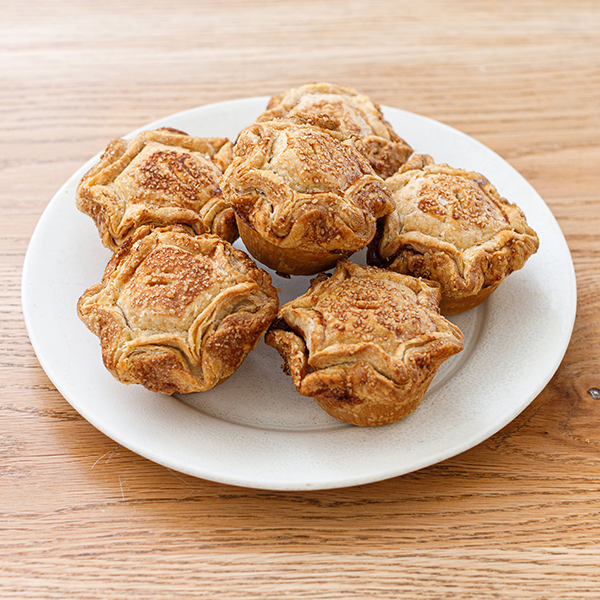 Le Pain Quotidien bakery hamper
For those with a sweet tooth, you can't go wrong with Le Pain Quotidien's iconic Christmas hamper. Filled to the brim with sweet treats such as apple crumble mince pies, vegan stollen and speculoos spread (which is lick-the-spoon worthy), as well as a great bottle of French red, snacks, dips and more. The sleek black and green packaging is mightily impressive too. Available from Le Pain Quotidien (£90).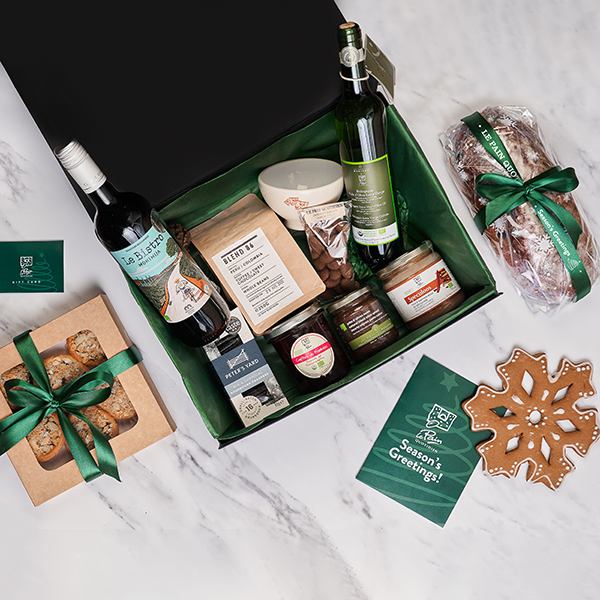 Bad Brownie Christmas brownie bites box
This little box of goodies contains a dangerously delicious selection of festively-themed brownies. Your recipient can tuck into individual squares of: mince pie brownies, gingerbread latte brownies and Black Forest brownies. The larger boxes also contain some of their classic flavours such as triple chocolate and salted caramel. They're lovely to hand over if you're visiting a friend's house for Christmas. Absolutely nobody would blame you if you decided to just order a box for yourself. Available from Bad Brownie (£14.50).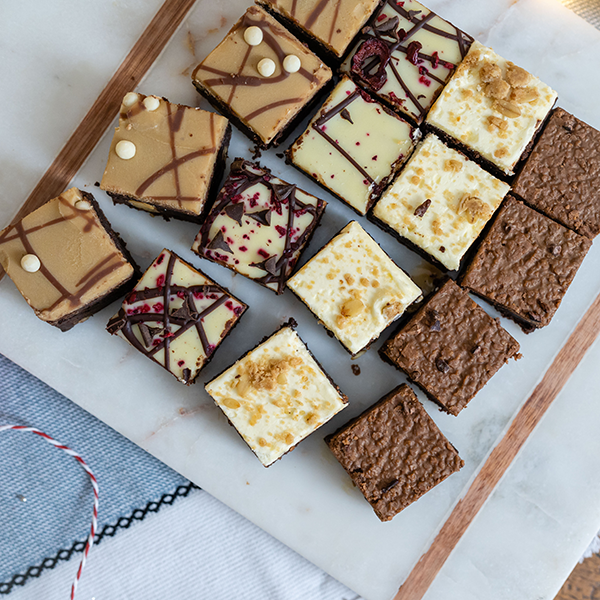 We highly recommend the Dishpatch festive meal kits from the likes of 10 Greek Street, Ottolenghi, Cafe Murano and Parsons for an impressive gift to treat a friend. We tried the 10 Greek Street offering which arrived beautifully packaged with easy-to-follow instructions. The top-quality rib of beef is SO generous, it could easily feed 4, and the ginger cake pudding is knock-their-socks-off good. Available from Dishpatch (from £65).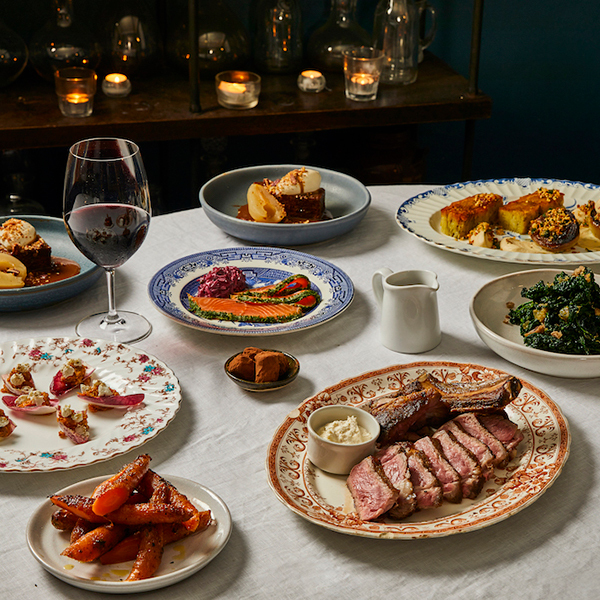 What about a coffee subscription? If the recipient has a pod machine, choose from Allpress' three varying pod strengths: a delightful decaf that still packs a punch, a classic espresso blend or the roast blend (deemed 'the strong one') which is great for an early morning boost. For bean subscriptions, Allpress also ships coffee  in bean and ground form (in compostable packaging). Available from Allpress (from £6.50 per pack).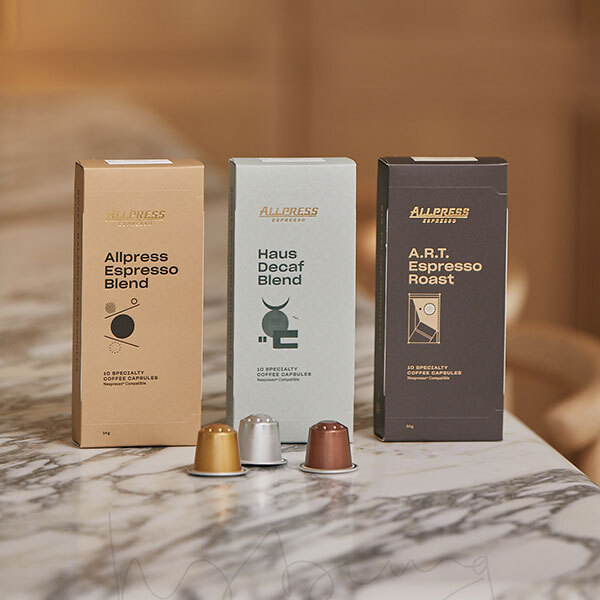 New from Carluccio's for 2021: a ridiculously moist, gently boozy panettone jam-packed with Hotel Starlino maraschino cherries (limited edition so you better get in early). Stick around when your recipient opens this… Available from Carluccios (£24.95 for 950g)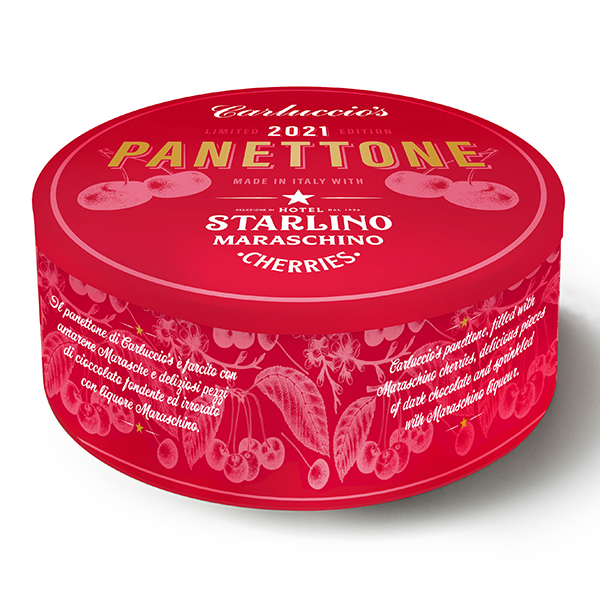 Biscuiteers board game biscuits
The only argument this hand-iced version of the family board game risks will be who gets the last gingerbread biscuit in the tin. It looks great and is such fun! Available from biscuiteers.com (£48).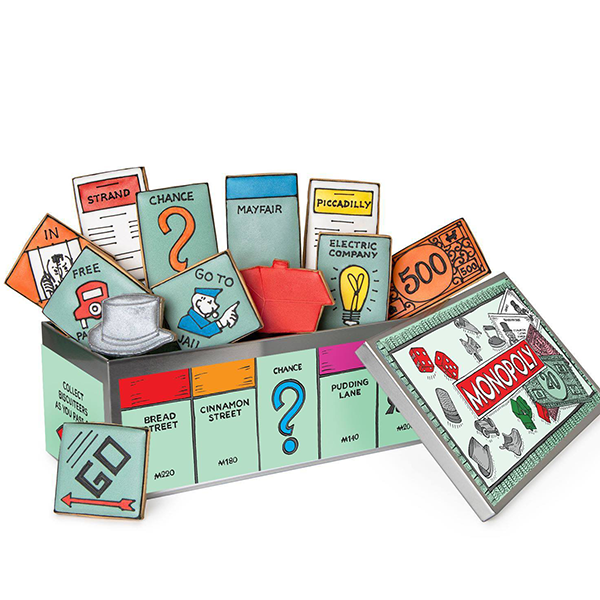 Cocktail shaking meets candle making, with an array of scents and ready-made drinks to choose from: drain the jars before (carefully!) pouring the candles. Available from Cocktails by Candlelight (from £24).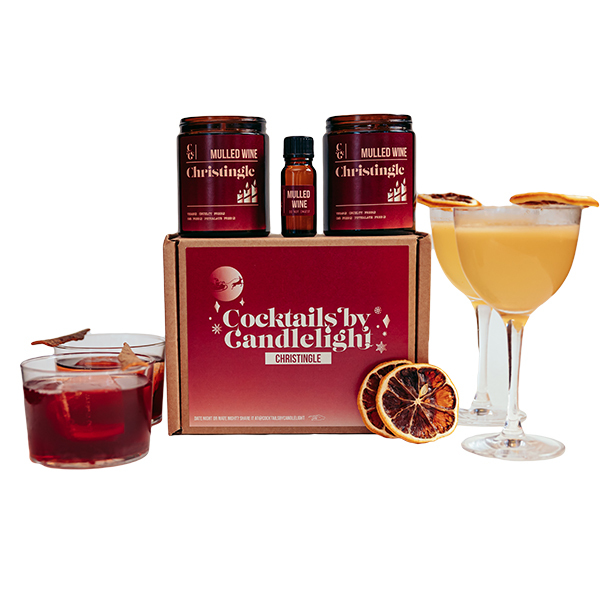 Brought to you by the UK's leading supplier of fresh truffles, this is the ultimate gift bundle for truffle lovers. They've got plenty of gifting options, so do have a browse around their site, but if you're unsure, we'd recommend their essential truffle collection which includes two bottles of black and white truffle oil, perfect for the finishing touches, plus some black truffle sea salt and a jar of white truffle honey. The possibilities of what you can do with each ingredient are endless. Available from Truffle Hunter (£24.95).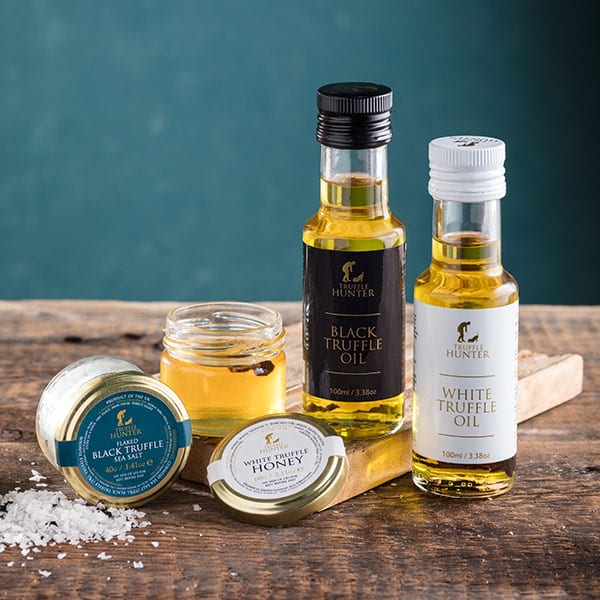 Popcorn Shed Christmas Popcorn Tin
A real crowd-pleaser, Popcorn Shed's giant tin of festively-flavoured popcorn is great for sharing (or not, to be honest). Inside, discover a winning combo of chocolate, caramel and Christmas pudding-flavoured popcorn. Available from Popcorn Shed (£25).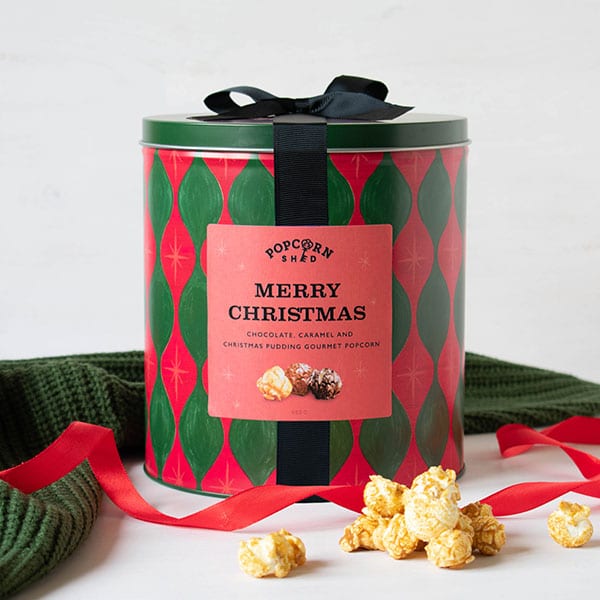 Grantham Traditional Gingerbread
Nothing feels more festive than a box of homemade gingerbread delivered through someone's door – and there's no better way to support an artisan producer at the same time.  Available from Hawkens Gingerbread (£25 for a bundle).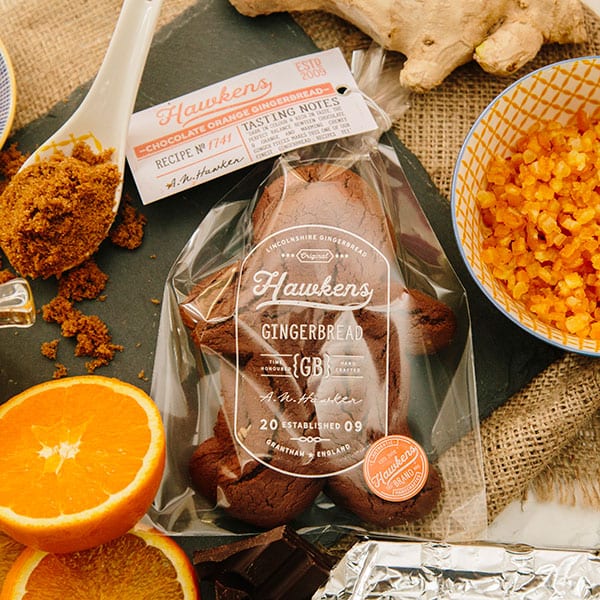 This gin has got your name all over. No seriously, these bespoke blends from Scottish-born Inspirited make a heartfelt gift at Christmas, and the bottles make perfect ornaments afterwards. Their intuitive website will help guide you as you pick the base botanicals that go into your very own gin – choose from a range of spices (such as cardamom or ginger) to fruit (from strawberries or cranberries) and finish off with a bespoke name for your very own gin. Available from Inspirited (£49.99 including personalisation).
Click here to discover all of our top gins for Christmas.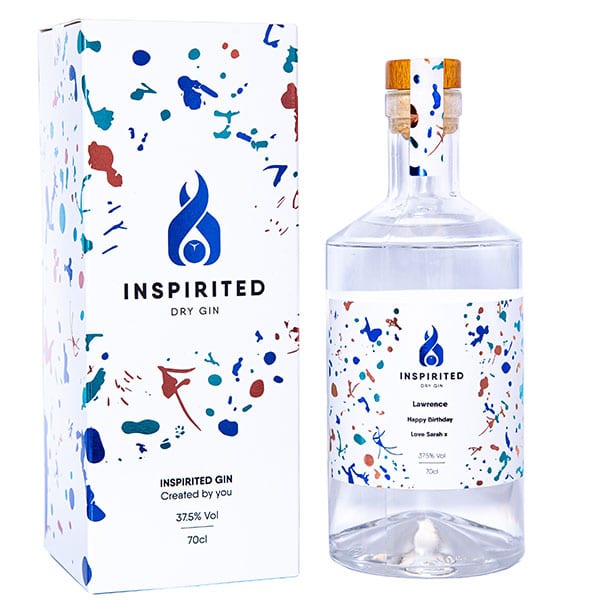 For the pancake aficionado, there's no greater gift than the finest quality maple syrup, straight from the heart of Canada. This lovely trio contains three different 'strengths' of syrup: handy for cooking, roasting and baking. Available from Pure Maple (£30).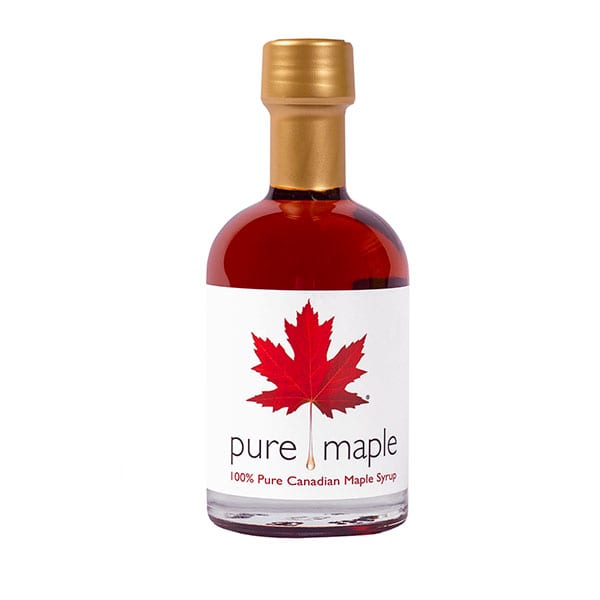 Check out all of our Christmas gift guides for 2021:

Best personalised Christmas gifts
Best gins for Christmas
Best subscription Christmas gifts
Best boozy Christmas gifts
Best stocking fillers
Subscribe to our magazine
Subscribe to delicious. magazine for HALF PRICE
Subscribe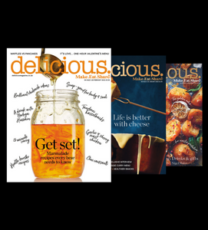 Join our newsletter
Packed with menu ideas, recipes, latest competitions and more...