Eight of the best gins for Christmas 2020
Play your cards right and you might find yourself on Santa's good list this year. And you know what that means, right? A bottle of the prettiest gin waiting for you in your stocking on Christmas morning.
We've lost count of the amount of new and exciting gin bottles hitting the shelves each year and find the process of buying gin quite puzzling. With so many cracking bottle designs out there, it's easy to get carried away with aesthetics and so, to help you out this Christmas, we've found the prettiest gin bottles which taste as good as they look.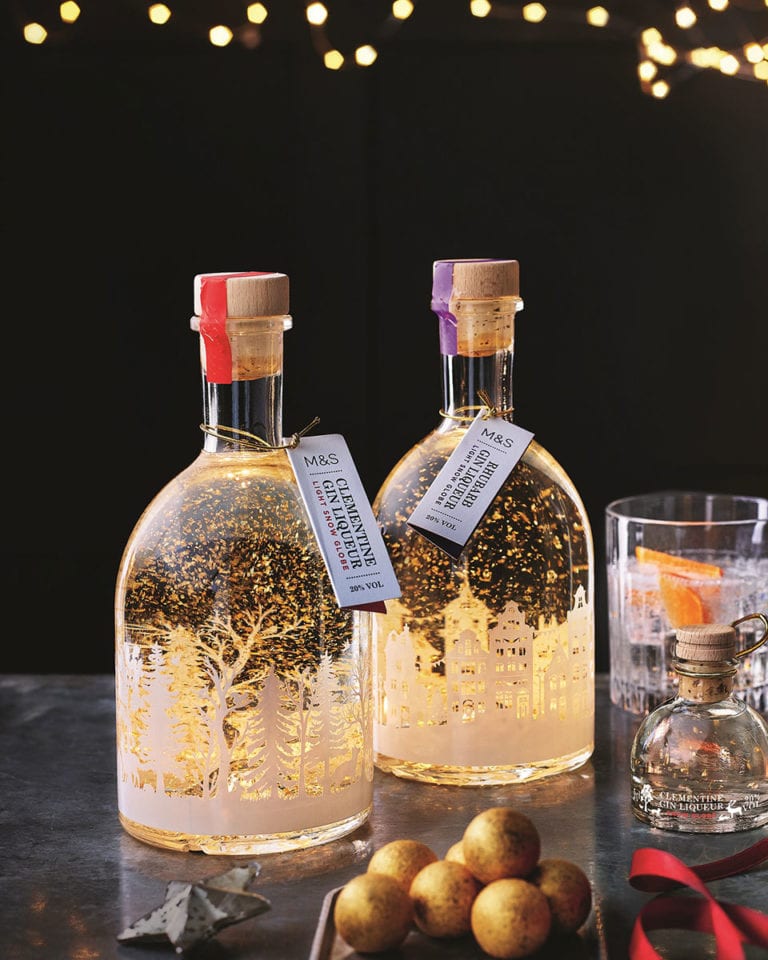 In case you were ever in any doubt, gin is still very much Britain's most-loved tipple. And as the festive period arrives,  it's probably sensible to have your gin cupboard fully stocked. Alternatively, a cracking bottle of gin also makes a great failsafe gift for the gin-lover in your life.
Feast your eyes on the prettiest bottles of gin to buy this Christmas… which rightfully belong under your Christmas tree ASAP.
In celebration of Edinburgh's rich literature history, these Edinburgh Gin Storybook gift sets make the perfect festive gift for gin and book lovers alike. What's more, the brand has hidden a first-edition novel – worth serious cheddar – inside some of their gift sets. Find a 'golden ticket' inside and you can redeem it for an original, first edition book of your choosing. That's better than any trip to a local chocolate factory, in our opinion! Available from Edinburgh Gin (£35).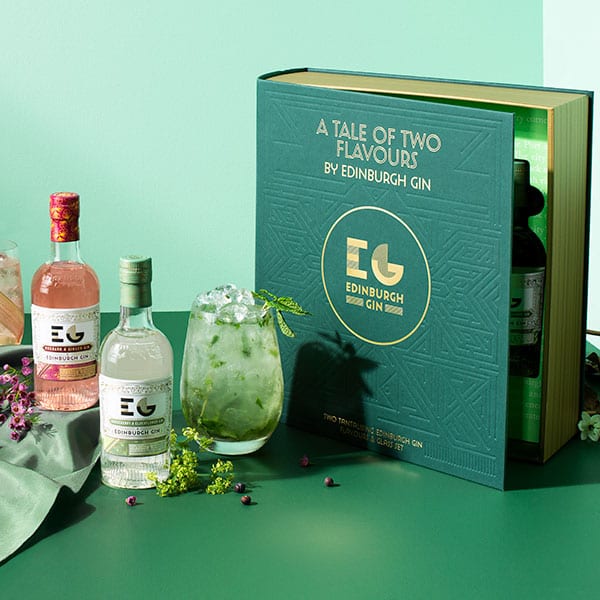 The Cotswolds Distillery No.2 Wildflower Gin
A gift the gin lovers may not have tried before, the No.2 Wildflower Gin is inspired by the beautiful grasses and plants of the Cotswolds. London Dry gin is layered with a blend of gentian, lemon balm, elderflower and chamomile, making for an aromatic and refreshing drink. Fruity notes of lemon sherbet mean it goes brilliantly in a simple cocktail with tonic, a squeeze of fresh lime and mint. It's also lovely as part of a Christmas negroni. Available from The Cotswolds Distillery (34.95).
M&S Light-up Gin Liqueur Snow Globe

There's something utterly mesmerising about gazing into M&S's snow globe gin which by the way, LIGHTS UP. Shake up the bottle and watch as tiny specks of gold begin to float around the bottle and then turn on the switch for a real spectacle. The bottle comes in two flavours, rhubarb or clementine liqueur – the first of which is gorgeously sweet and the latter is sharp and citrussy with a festive kick. Available from M&S (£18).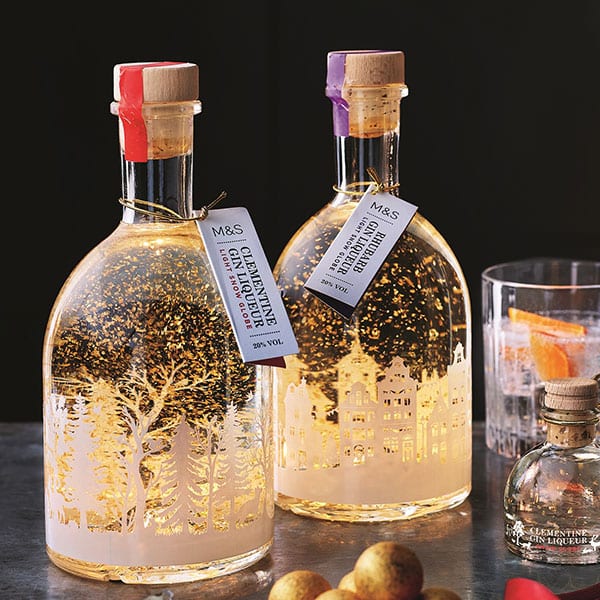 This gin has got your name all over. No seriously, these bespoke blends from Scottish-born Inspirited make a heartfelt gift at Christmas, and the bottles make perfect ornaments afterwards. Their intuitive website will help guide you as you pick the base botanicals that go into your very own gin – choose from a range of spices (such as cardamom or ginger) to fruit (from strawberries or cranberries) and finish off with a bespoke name for your very own gin. Available from Inspirited (£49.99 including personalisation).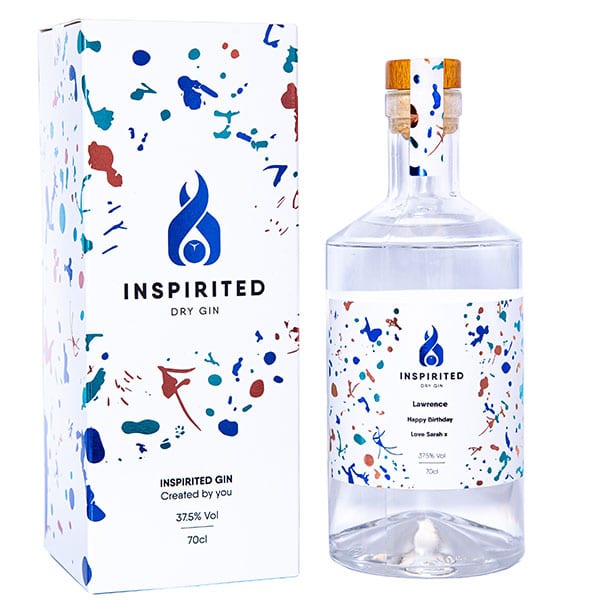 London Dry gin takes a trip to the coast in this wonderful Cornish Dry gin, created using 12 fine botanicals. It's not only wonderful to look at, in its frosted glass bottle with wax-sealed top, but the finish of this gin is really quite special and is a safe bet for anyone who loves to treat themselves to a quality G&T. Available from Tarquin's (£35.99 including hand sanitizer and Fever Tree tonic).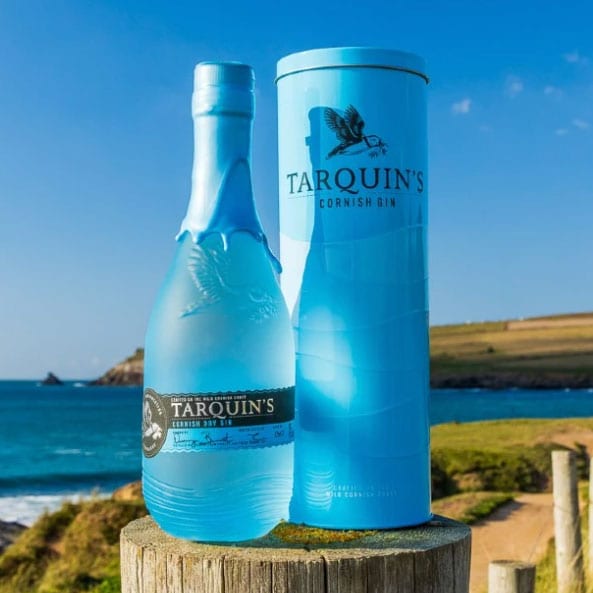 Craft Gin Club Explorers' Collection
Rather than taking a risk on a pricey bottle that the recipient may not love, opt for this tasting set of four small (50cl) bottles. The gins in this explorer box range from very smooth, citrussy and delicate (Conker and Boatyard) to bolder and brighter flavours (Bluebottle and Wessex). Great for someone to have in their drinks cabinet until the local pub can reopen again – at which point, they'll have discovered a new favourite to order! Available from Craft Gin Club (£15.95).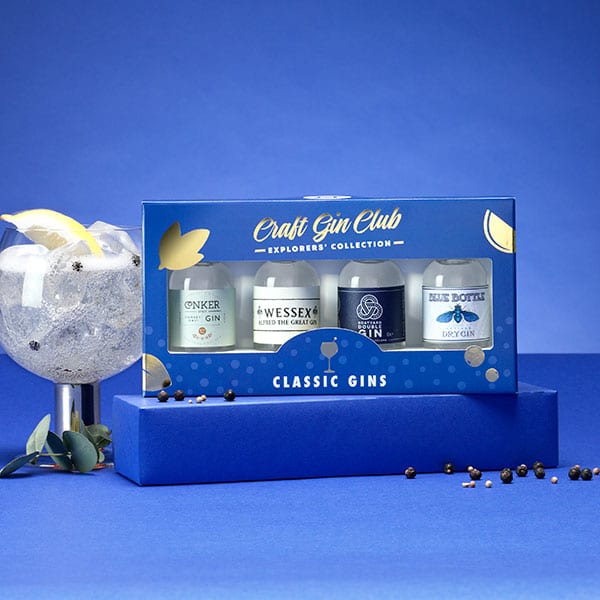 Hendricks Limited Edition Gin Cracker
For some, there is simply no other option when it comes to a G&T than Hendricks. Served with a couple of ice cubes and a wedge of cucumber, it's one of the finest gins on the market and it's no surprise that over the years it's become a household favourite. This Christmas, enjoy Hendricks in a limited edition cracker gift box – gift wrapped and ready to hand over on Christmas Day! Available from Amazon (£35).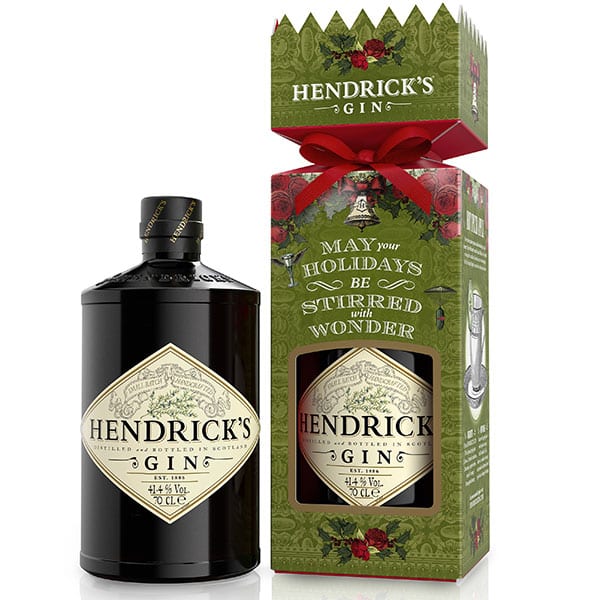 Warners Christmas Cake gin

It's arguably the best bake at Christmas time and this year, you can enjoy your Christmas cake in GIN FORM! Inspired by the traditional Warner family's Christmas cake recipe, this limited edition bottle is the ultimate festive tipple to sip on this year. They suggest serving with Fever-Tree Madagascan Cola but we prefer it with ginger ale, to allow those festive spices to really come to the forefront. Available from Warners (£40).